Dismiss Notice
Dismiss Notice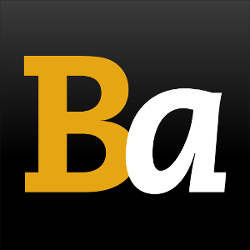 Join Our Email List →
And we'll send you the latest updates and offers from BeerAdvocate, because knowing is half the battle.
Dismiss Notice
Totem Pale
- Black Raven Brewing Co.
Reviews: 14 | Hads: 57

3.85
/5
rDev
+3.5%
look: 3.75 | smell: 3.75 | taste: 4 | feel: 3.75 | overall: 3.75
Served on-tap
A — Pours a deep and dark amber hue, there is great clarity here. Head color is light pale carmel and puffy, though it fades and leaves behind nice lacing.
S — Smells of caramel sweet malts and hops, nice piney and bitter hops.
T — Tastes much like the nose there is a nice balance of lightly piney hop tones with a caramel malt sweetness as well.
M — Medium bodied and easy drinking, carbonation is spot on.
O — Nice overall and a pleasant surprise, Black Raven with another nice brew.
★
516 characters
3.8
/5
rDev
+2.2%
look: 3.5 | smell: 3.5 | taste: 4 | feel: 4 | overall: 3.75
On tap into an American pint glass @ the Hi-Life, Ballard, Seattle. Pours a clear coppery amber w/ a minimal head.
Aroma is floral NW hops and some nice citrus notes.
Taste is fruity and bready malt, floral and citrusy hops. Some nice grassy notes. Almost like a hoppy Märzen. Finishes moderately bitter and crisp.
Mouthfeel is soft, very drinkable.
Overall a really nice, well-rounded APA. Would buy this regularly.
★
421 characters

3.41
/5
rDev
-8.3%
look: 3.25 | smell: 3.5 | taste: 3.25 | feel: 3.75 | overall: 3.5
On tap at The Beer Authority on 6.18.13
A - Served a surprisingly dark, hazy orange with a small tan head that mostly was just clinging to the glass.
S - Bitter hopes, sweet bready malts, a touch of grass and citrus.
T - Bitter grass, orange peel, caramel, sweet malts.
D - Good carbonation with a light body.
O - Not really impressed, Pretty malty and dark for a pale.
★
374 characters

3.68
/5
rDev
-1.1%
look: 4 | smell: 3.5 | taste: 3.5 | feel: 4 | overall: 4
Appearance: Bright orange with a nice head that provided sticky lacing.
Smell: Light citrus hop scent with some bready malts as well. Nothing overpowering.
Taste: Straightforward pale with bready malts and enough citrus hops to make me notice. Soft bitterness on the finish without much lingering flavor.
Mouthfeel: Medium to light body with average carbonation.
Overall: Nothing jumped out at me, but this is a straightforward pale that I'd be happy to drink again as a predictable and drinkable pale ale.
★
512 characters

3.78
/5
rDev
+1.6%
look: 4 | smell: 3.5 | taste: 4 | feel: 4 | overall: 3.5
imperial pint, bravehorse tavern
appearance: glowing amber body, 1/3" off-white cap with nice retention
smell: biscuity malts, grassy green hops, toasted grain
taste: a nice choice to pair with a fantastic burger that melted in my mouth (and hands)...toasted grain, bready, light citrus, fresh grassy hops. A solid pale - easy drinking and well balanced
mouthfeel: medium-light body, light bitterness
overall: solid
★
420 characters

4.3
/5
rDev
+15.6%
look: 4 | smell: 4 | taste: 4.5 | feel: 4 | overall: 4.5
Poured an orange-amber into a pint glass with a finger of off-white head. Nice pine- and grass-dominated aroma with some lighter notes of grapefruit and a hint of caramel.
Moderate carbonation and a creamy, full mouthfeel. Grapefruit up front with bready caramel and plenty of pine, lemon, and grass on the finish.
I actually enjoyed this more than Black Raven's double IPA. It had almost all of the hop bite with less of the sweetness. Tons of flavor and so, so drinkable. A top-notch hoppy pale ale.
★
503 characters

3.23
/5
rDev
-13.2%
look: 4 | smell: 3.5 | taste: 3 | feel: 3.5 | overall: 3
On draught at the Collins Pub, Totem Pale is a copper tinged orange with an off-white head that leaves pretty nice lace.
Smell is mostly bready malt, some bright citrus hops.
Taste is similar, plenty of malt, but the lime notes from the hops add some depth. Not bad by any stretch, just pretty generic. The definition of average.
Mouthfeel is semi-dry, medium light bodied.
Drinkability is okay, a decent pale ale, but forgettable.
★
438 characters

4.57
/5
rDev
+22.8%
look: 4 | smell: 4.5 | taste: 4.5 | feel: 4.5 | overall: 5
on tap at brouwers..after my dream of a glass of supplication was dashed, I searched elsewhere for salvation and found it in this lovely beer. Pours dark gold, a bit hazy, rips lace onto the glass as it goes down the pint. slight sweet malt aroma but the hops really shine, some serious citrus and floral hops, really spectacular hoppy pale aroma. the flavor is very similar, solid bitterness upwards of 50 ibus methinks and strong citrus hop taste with a floral and sweet malt finish. probably my favorite pale outside of the alpha king. good work, gentlemen
★
559 characters
3.65
/5
rDev
-1.9%
look: 3.5 | smell: 3.5 | taste: 3.5 | feel: 4 | overall: 4
A - Poured a rich amber in color with a short offwhite head. Short retention but moderate lacing. Darker than most pales.
S - Lightly toasted bread and floral and herbal hops. Fairly hoppy overall.
T - Despite the color, fairly standard in flavor for a pale. Biscuity malts and a good amount of hops make for a nice overall balance.
M - Medium bodied with average carbonation. Just a bit of resin on the tongue from the hops.
D - Despite its flaws, it is still very pleasant and drinkable.
★
493 characters

3.38
/5
rDev
-9.1%
look: 4 | smell: 3.5 | taste: 3.5 | feel: 3 | overall: 3
On tap at the brewery. Served in a pint glass.
Appearance is a bronze color and clear. There is a modest creamy off-white head.
Smell is typical of a pale I guess. A little sweet biscuit flavor, with a mild citrus hop aroma.
Taste is a caramel bread flavor up front, which dominates. Mild citrus fruit flavors on the finish. But the malt and candy notes are the most notable characteristics..
Mouthfeel is medium bodied, lightly carbonated and slightly cloying.
Drinkability is just OK. It's a little thick for the style. Not much of a thirst quencher.
★
558 characters
4
/5
rDev
+7.5%
look: 4 | smell: 4 | taste: 4 | feel: 4 | overall: 4
A: Poured a yellowish color with good carbontation and a nice white head.
S: Nose is hops and plenty of it. Grassy and green.
T: American pale ale for sure. Plenty of hops, grassy, floral and finishes bitter
M: Lighter bodied but with plenty of hops, tasty and down right good
D; Good beer but with the other exceptional brews here I can see it being overlooked
★
366 characters
3.57
/5
rDev
-4%
look: 3 | smell: 3.5 | taste: 3.5 | feel: 3.5 | overall: 4
I've had almost every beer at Black Raven. I had this one back in the late Spring. I also had a variation called Low Man On The Totem Pole/Pale.
The regular pale is not my style of beer but I found it a solid brew. I think the recipe could use some tweaking (maybe Beaux already has) to push up the hop profile a bit.
I'd recommend the variation if you can get it. Added flavors that slip my mind right now add to a more complex and flavorful brew.
★
451 characters
3.61
/5
rDev
-3%
look: 4.5 | smell: 3.5 | taste: 3.5 | feel: 4 | overall: 3.5
Sensuous tawny color with refined clarity, vigorous carbonation, and a soft, soapy head plastering lace across the glass. The hop aroma is herbaceous and green with a slight nod of something swampy. Summit hops contribute a similarly green, leafy hop flavor that leans towards IPA territory. The body is quaffable with a marginal tannic strain.
A good drinker, but grassy and brusque.
★
387 characters

3.03
/5
rDev
-18.5%
look: 3.5 | smell: 3 | taste: 3 | feel: 3 | overall: 3
Served in straight pint glass. Poured a slightly hazy Golden amber color with an inch of light tan head that had very good retention and moderate lacing.
The aromas were the usual blend of malt and hop found in the style. The taste was a little sharper than typical with a nice dry finish. Body and drinkability were as expected. Overall, a solid example of the style, it won't replace Manny's or Mirror Pond as my go-to Pales, but certainly worth trying if you see it and a beer I'll have again.
★
499 characters
Totem Pale from Black Raven Brewing Co.
84
out of
100
based on
14
ratings.