Dismiss Notice
Dismiss Notice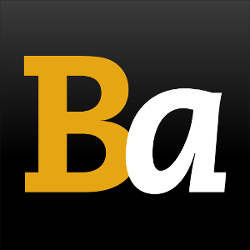 Join Our Email List →
And we'll send you the latest updates and offers from BeerAdvocate, because knowing is half the battle.
Dismiss Notice
Wisdom Seeker
- Black Raven Brewing Co.
| | |
| --- | --- |
| Educational use only; do not reuse. | |
Reviews: 38 | Hads: 152

3.58
/5
rDev
-13.5%
look: 4 | smell: 3.5 | taste: 3.5 | feel: 4 | overall: 3.5
South Sound Tasting Notes
Appearance is light gold, crystal clear with no lacing. Smell is initially pine and toffee, followed by a slight presence of mellon. Flavor is a malty toffee with pine hops, some mango sweetness followed by citrus notes; a mellow flavor for an IPA, mostly dominated by pine notes. Mouthfeel is medium with good healthy carbonation. Overall decent but lacking any distinguishing features to set it apart from the pack IMHO.
★
449 characters

4
/5
rDev
-3.4%
look: 4 | smell: 4 | taste: 4 | feel: 4 | overall: 4
A: Clear amber. Forms about a half inch of thickish white head that slowly reduces down to a thick and stable surface coating. Leaves a nice bit of lacing on the way down.
S: A moderate amount of caramel malt forms a the backbone to the more pronounced grapefruit citrus and pine aroma.
T: More caramel malt. Light sweetness. Moderate pithy bitterness. Some citrus and some pine and a little resin, but nothing is overpowering and everything is in balance. Alcohol presents itself on the nice long bitter finish.
M: Medium bodied, moderate bitterness, softer carbonation.
O: A very nice, very well balanced beer. A bit on the lighter side for a Double - if this was listed as a straight up IPA I wouldn't second guess it - but still a quite enjoyable beer with loads of flavor and hoppy goodness.
★
803 characters

4.1
/5
rDev
-1%
look: 4 | smell: 4 | taste: 4 | feel: 4 | overall: 4.5
Poured a vivid, slightly dark orange with a finger of bright white head. Big aroma of juicy grapefruit, tangerine, pine, and caramel.
Moderate carbonation and a full, slightly sticky mouthfeel. Grapefruit and pine up front with an almost-overpowering caramel sweetness and a hint of boozy warmth. Not too astringent on the finish.
A really nice double IPA with a hoppy bite that holds up to the sweetness. Really enjoyed this one.
★
432 characters
4.24
/5
rDev
+2.4%
look: 4 | smell: 5 | taste: 4 | feel: 4 | overall: 4
Received in a GIF from jconrick1. Poured from a growler into a Bell's tulip glass. Beer was a clear, dark orange color with a one-finger, off-white head. Moderate carbonation and little lacing around the glass.
Aroma was citrus hops, grapefruit, malt and pine. Smells fresh and fantastic.
Taste was bitter hops, caramel, malt, melon and some pine. Alcohol is noticeable, but not overpowering. Not as complex as the aroma, but still very tasty.
Vibrant, bitter finish. Very nice beer. I had never heard of this, but am pleasantly surprised. I think if this got a wider distribution and some more reviews, it could rank pretty high in the DIPA category. Big thanks to jconrick1 for the growler!
★
696 characters

4.85
/5
rDev
+17.1%
look: 4.5 | smell: 4.5 | taste: 5 | feel: 5 | overall: 5
Black Raven's limited release Double IPA doesn't disappoint.
Darker in tone than other great DIPA's - Pliny E&Y for example.
Good well behaved foamy head results from my pour into my 21st Amendment chalice.
Very pleasant but not overpowering citrus taste lingers well.
A wonderful way to spend an afternoon. Tending to business and seeking a little wisdom.
Delish.
★
365 characters

3.93
/5
rDev
-5.1%
look: 4 | smell: 3.5 | taste: 4 | feel: 4.5 | overall: 4
Growler sent to me unexpectedly from ScreamForMe...poured into a pint glass...
Pours a clear dark golden amber, two fingers of soft, marshmallow "fluff" style head which sticks around for a while and leaves some nice lacing behind...
Piny hops stick out above a strong, sweet caramel malt aroma...hops become a bit more pronounced, and citrusy around the third glass...not terribly aromatic with just a touch of booze in the end...
Well balanced, piny and bitter on the first few sips, but a very heavy dose of caramel malt adds lots of sweetness. Much like ruby red grapefruit, slightly citrusy but bitter, like the skin. Finish is clean and citrusy...
Medium bodied and very creamy. Smooth and quite pleasant. Well balanced with just a touch of lingering bitterness in the finish. Very nice.
Overall a pretty enjoyable DIPA. There are so many variables with a growler, especially one shipped cross country, that you never truly know if you are getting the beer the way it was intended to be enjoyed. However, I did like this one, I am working on finishing it all in one night after a 12hr day of work...
★
1,110 characters

2.78
/5
rDev
-32.9%
look: 3.5 | smell: 3 | taste: 3 | feel: 2.5 | overall: 2
2/20/2011
Huge thanks to pranaferox for grabbing me a growler. This was a long time want. Poured into a snifter. This was released about a week ago and traveled in the cold so it's very fresh. Growler opens with a soft hiss.
A: Perfectly transparent dark orange with a creamy off white head. Nice color. Retention is pretty good and lacing is scattered.
S: Pine resin, grapefruit, and a slightly sugary caramel malt foundation. There's a little orange flesh and subtle perfumey floral notes. It's not super aromatic, and it requires a lot of swirling and coaxing to bring out the hop notes. Muted and inexpressive.
T: Well balanced, almost tilting in favor of the malt. It's a decidedly Northwestern style Double IPA. Pleasant moderate bitterness, with pine and somewhat muted citrus that could be described as orange and grapefruit flesh. There's a lot of caramel malt and it's approaching bready at times, and it gives off a little sweetness. Alcohol is unabashed, and every basis point of the 9.00% can be tasted. The finish is quite boozy, with a lower moderate bitterness and lingering orange notes and alcohol notes. The alcohol wares on the palate and becomes detracting.
M: Medium in body with a lower moderate level of carbonation. Mouthfeel is smooth and sticky, though somewhat heavy and onerous.
Overall: This is just an okay beer. It's not that it's overly malty, but that the hops are muted and fail to hold up their end of the bargain, not really providing much in the aroma or flavor categories. Also, the booze flavor isn't at all masked. I appreciate the chance to try it, but not a beer I'd recommend seeking out. In the verdant landscape of IPAs and Double IPAs that is the west coast, this one falls short. I'm quite puzzled by the glowing reviews.
★
1,775 characters
4.55
/5
rDev
+9.9%
look: 4.5 | smell: 4.5 | taste: 4.5 | feel: 5 | overall: 4.5
Growler that was filled at Black Raven and brought down to PDX. Thanks to BeerAroundTown for sharing this with a bunch of BA folks.
Poured clear golden almost amberish/orange with a thick, frothy, white head. Nose was completely hop acids and resins and earthy spice. Like smelling a hop farm.
Great body, the palate really coated the tongue nicely without an over bearing carbonation. This allowed the play between hop bitterness and malt balance to shine. Lots of grapefruit, jello-like fruit esters and a little bit of alcohol burn. Wonderfully balanced finish.
★
567 characters
4.72
/5
rDev
+14%
look: 4.5 | smell: 5 | taste: 4.5 | feel: 4.5 | overall: 5
From a growler ('10 summer and '11 winter releases):
Big thick head on each pour from the growler. A whole lot of lacing as well. Citrus all over the place in the nose - like I had fresh hops on the side or something.
Super smooth taste and the abv is masked almost completely. A dangerous beer to drink but oh so good.
For someone like me that isn't really into hops, this beer will make a believer out of anyone!
Next review!
★
431 characters
4.17
/5
rDev
+0.7%
look: 4 | smell: 4.5 | taste: 4 | feel: 4.5 | overall: 4
Had this on tap at Hopfest! Seemed to be very popular that day. A dark yellow pour, approaching light orange, the slightest amount of foam. Killer dry hopped citrus aroma.
Taste, more grapefruit and tangerine hop feel, the key component of this beer. Not super bitter, just hops. Would love to see this at next year's dipa festival, it would do well. Doesn't at all give off that its a dipa, you would think single given the lack of detectable alcohol and bitterness, the lightness of its body.
★
496 characters
4.64
/5
rDev
+12.1%
look: 4 | smell: 5 | taste: 5 | feel: 4 | overall: 4
Poured into a 20oz imperial pint glass at their taproom Wisdom Seeker appears harmless, a deep yellow falling toward amber with great head retention and clarity I've never seen from a double IPA before (I was later told they had some trouble with the fining agents and this batch was filtered).
The smell is a hop barrage from seven varieties, Nugget, Chinook, Centennial, Simcoe, Amarillo, Summit, Citra, blended to perfection.
The taste, as you would expect, tails towards the bitter side but it's done with a well guided hand, each hop variety plays it's part beautifully and it's fun to tick off each in your head as you sip. The malt is present and delivers the hops smoothly with a nice ESB presence and little evidence of it's 9% ABV. About half way through my uberpint I got a little droopy eyed, engaged in an argument about food with the other buzzing bar flies and was one with the universe by the end.
★
917 characters

3.75
/5
rDev
-9.4%
look: 3.5 | smell: 3.5 | taste: 4 | feel: 3 | overall: 4
Served in straight pint glass. Poured a clean golden-yellow color with a thick, fluffy white head that had very good retention but not as much lacing as I anticipated.
A very strong pine hop aroma greets the nose. I didn't get any other scents and certainly no malt or sweetness. The flavors were similar, there must be malt in here because there is alcohol, but none show up on the tastebuds. Those pine flavors are the dominant flavors.
The body was on the thin side, more of a "hop juice" than a regular beer body. Drinkability was pretty good, depending on how you feel about piney hops.
Overall, a good beer that's worth some effort to seek out.
★
653 characters
4.62
/5
rDev
+11.6%
look: 4.5 | smell: 5 | taste: 4.5 | feel: 4.5 | overall: 4.5
Came in for the release of Wisdom Seeker and I am pretty excited given Double IPAs are by far my favorite style. Pretty busy for a Tuesday night at the Black Raven Brewery.
A- Pours a fairly clear golden color. There is a good 2 fingers of head. The lacing is nice and sticky. Solid ring of bubbles around the edge of the beer.
S- Strong hop aroma right off the bat which is perfect. Strong citrus grapefruit as well. This brew has exactly the smell that i would expect from any good DIPA. The first whiff just begs you to taste the wonderful hoppy bitterness that is sure to come.
T- Awesome!!! Man oh man the explosion of strong hops is right in your face followed by the tart grapefruit and lemon and finishes bitter and just a bit warming. Almost no boozyness at all which is just fantastic.
M- The carbonation is just right. It has a nice bubbly feel to it but at the same time it goes down smooth.
D- Other then the fact that this is a DIPA and will probably floor me faster then some, i would enjoy the ride there as this brew is fantastic and i definitely recommend anyone within the greater Seattle area or anyone that is visiting the area to stop by and try this.
★
1,178 characters
Wisdom Seeker from Black Raven Brewing Co.
91
out of
100
based on
38
ratings.