Dismiss Notice
Dismiss Notice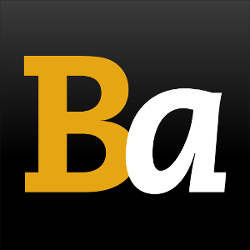 Join Our Email List →
And we'll send you the latest updates and offers from BeerAdvocate, because knowing is half the battle.
Dismiss Notice
Grandfather Raven
- Black Raven Brewing Co.
| | |
| --- | --- |
| Educational use only; do not reuse. | |
Reviews: 15 | Hads: 94
4.5
/5
rDev
+5.4%
look: 4.5 | smell: 4.5 | taste: 4.5 | feel: 4.5 | overall: 4.5
Review from notes. Had on tap at Black Raven.
A: Pours a dark black with a one finger tan head on top. Great head retention, slowly reducing to a cap on top. Some sticky laving down the sides.
T: Lots of deep roasted malt mixed with chocolate, both milk and some dark. There is a bit of a mocha aroma/coffee, but subtle. Really inviting.
T: Very similar to the aroma, lots of chocolate and roast with some faint coffee/espresso. Really nice, one of the better imperial stouts I have had, without any barrel aging.
M: Medium to full bodied with low carbonation. Very smooth and easy drinking.
O: Really nice RIS, easy drinking for a big beer that has a great flavor profile.
★
682 characters

4.29
/5
rDev
+0.5%
look: 4.5 | smell: 4.25 | taste: 4.25 | feel: 4.5 | overall: 4.25
Thanks to Paul 510a for getting me a bottle of this. I have become a huge fan of Black Raven, and really looked forward to this brew.
Poured a nice rich glass with a full rich tan/off white head with nice hold and whipped cream like appearance. Retention didn't last that long but at 9.5% I thought it was remarkably good. Top notch. Aroma was good with strong bold roasted coffee and hints of black licorice and dark molasses. Pleasant.Taste was very good, but a bit bitter from the same coffee, molasses and licorice. Awesome flavors but not much sweetness to balance of offset. Very good RIS, but a bit more roasted than I had expected.. Having said that it is characteristic of RIS which I love. Just seemed a bit over roasty. Feel is excellent. Silky smooth. Rolls over the tongue, and is a real palate pleaser. Overall, just an excellent beer. I loved it.
★
861 characters
4.47
/5
rDev
+4.7%
look: 4 | smell: 4.5 | taste: 4.5 | feel: 4.5 | overall: 4.5
A: Poured a jet black with good carbonation and a nice brownish head
S: Chocolate, roasted malts, booze, hints at coffee
T: Has a very nice cocoa, roasted malt mix, hints at coffee in there, pretty dry and clean as well. Lots of taste from beginning to end
M: Big body, hearty, lots of taste on the palate, nice amount of booze
D: Oh yeah. A splendid easy to drink beer up there the best of them.
★
408 characters

4.39
/5
rDev
+2.8%
look: 4 | smell: 4.25 | taste: 4.5 | feel: 4.25 | overall: 4.5
Poured into a Fremont small snifter. Pours pitch black, appearing opaque in the glass with a half finger light brown head with good retention and lots of lacing. Nice aroma of chocolate, dark toasted malt, licorice, a little vanilla. Flavor is dark toasted malt with a bit of char, dark chocolate, coffee, slight dark dried fruit and vanilla, finishing with toasty charred malt, coffee and a light hop bitterness. Medium to full bodied with light creaminess. A very nicely balanced and full flavored RIS, covering all the flavors I hope for in this style. I had a bit of a flashback to my first taste of The Abyss, when I discovered how awesome an imperial stout could be. A Russian imperial stout to stand with the best. Finally available with light distribution in bottles. Only on the market for a nanosecond, but worth the wait.
★
833 characters

4.04
/5
rDev
-5.4%
look: 4.25 | smell: 4 | taste: 4 | feel: 4.25 | overall: 4
12oz bottle opened on 2.26.13
A - Pours a dark brown with a one inch active dark tan head that fades pretty fast leaving rings of lacing.
S - Coffee, mild chocolate, a little nutty.
T - Malty, bitter chocolate, dry nuttiness, slight coffee in the finish.
D - Decent carbonation with a heavier body.
O - Pretty solid stout, but nothing really stands out to me.
★
364 characters

4.39
/5
rDev
+2.8%
look: 4.5 | smell: 4.25 | taste: 4.5 | feel: 4 | overall: 4.5
Poured from bottle into chilled pint glass. Deep, dark, opaque black color. Nice (albeit thin) tan/beige head, which dissipated quickly. Very even and persistently sticky lacing throughout the experience. Nose reveals chocolate and dark coffee roast, with hints of vanilla and cinnamon. On the palate, the flavor profile replicates the nose, although spicy roasted coffee is more pronounced and dominates over the chocolate and other flavors, which are more subdued, while a bourbon barrel aged character emerges. Interestingly, however, there is little evidence of heavy alcohol here, which helps the flavor profile sustain throughout the finish. I tend to like my stouts a little less roasty and a little more chocolate/bourbon like in flavor, but this is one roasted coffee bomb that I really enjoyed. Definitely worth your time and attention.
★
846 characters

4.44
/5
rDev
+4%
look: 5 | smell: 4 | taste: 4.5 | feel: 4.75 | overall: 4.5
12oz bottle
Served in oversized snifter - really decadent looking beer - a beautiful contrast of a rich ebony body and a huge creamy mocha head with sticky webbed lacing. Dry roasty nice - lots of rich chocolate, dry cocoa in the finish, licorice, espresso. One of the better non-barrel aged stouts i've had in a while. Gorgeous with a wonderful creamy feel.
★
359 characters

3.86
/5
rDev
-9.6%
look: 4.25 | smell: 3.75 | taste: 3.75 | feel: 4 | overall: 4
Courtesy of Kevin - thanks for splitting this one with us. It pours an extremely deep brown color, might as well call it black. The light tan cap is somewhat slow to build up and only sits at a quarter inch for about thirty seconds before mellowing out into a trace of the beer's circumference against the glass. No lacing and minimal legging when the glass is tilted or swirled.
Pretty hearty is the aroma on this one, chock-full of mild cocoa and a decent amount of roasted malt. It doesn't smell like any external coffee was added, but the malts are roasted and dark enough to give off a slight "coffee bean"-esque aroma at times. Roasted malts, cocoa, and coffee are pretty standard aromas in imperial stouts, so I'm not surprised to see them here. But there's nothing about this aroma that's jumping out at me or discerning itself amongst other RIS's, so I'm a bit disappointed to say the least.
After the first sip, it becomes evident that the roasted malts will pretty much lead the way through the flavor profile. Soft bouts of roast, light char, and some dark chocolate rummage through and hit all corners of the palate. There's a very faint, yet still very apparent dark fruit sweetness in the background, hinting at figs or dates that have been soaked in a reasonable amount of booze. This beer isn't what I'd call extremely boozy, but it's warming, and simply calling it a "slow-sipper" might even be a slight understatement.
Unfortunately there seems to be a slight oxidation that has taken over some of the beer. I'm not exactly sure how old this bottle is/was, but a small, wet cardboard flavor haunts the final moments of the sip and sits on my tongue a bit after the beer is gone. Aside from that, the finish includes a bit of cocoa dust and some dying char and roast. Bitterness is medium for the style, and ever bit of it seems to come from the roast rather than any hops. Medium-thick bodied and mildly creamy with pretty low carbonation.
Pretty good RIS, but based on the reviews/scores that were currently listed for this brew, I was expecting utter greatness. Goes to show you that you can't always trust everyone else's palate to speak for yours. Still a nice beer to sit back and sip, but I think it's just a bit overrated, mainly because it doesn't really stand out over other RIS's for me.
★
2,320 characters
3.32
/5
rDev
-22.2%
look: 4.5 | smell: 2.5 | taste: 3.5 | feel: 4.5 | overall: 3
A: A very dark brown almost black body with a chocolate brown head with disappears very quickly.
S: Not good. It smells of stale malts and sweaty leather. There is some chocolate but that is about it.
T: There is a rich chocolate flavor with some bitterness.
M: Great body that is silky smooth. There is great carbonation present.
O: Good not great stout. If you see it laying around it might be worth picking up.
★
417 characters
4.5
/5
rDev
+5.4%
look: 4.5 | smell: 4.5 | taste: 4.5 | feel: 4.5 | overall: 4.5
22oz (2014) into a tulip. Pours a thick oily black w/ a big thicky reddish mocha head, big sticky clumps of chocolate lace. This is how I like my imperial stouts to look.
Aroma is bitter dark chocolate, coffee, molasses, dark fruit, deep roasted malt. Again, everything you want an imperial stout to smell like. Enticing.
Taste follows nose. Chocolate and coffee, cocoa powder, vanilla, caramel. Big and bold, but balanced. Earthy and nutty. Comparable (and possibly superior) to beers like Expedition, Founders imperial, Stone IRS, Yeti, etc.
Mouthfeel is well-balanced, medium bodied with a surprisingly dry finish that makes me want another sip.
Overall, this is way better than I expected. Will definitely be looking to grab more of this in the future.
★
760 characters
4.59
/5
rDev
+7.5%
look: 4.5 | smell: 4.75 | taste: 4.5 | feel: 4.75 | overall: 4.5
Review #700
12 oz. bottle served in a Black Raven curved pint. Thanks to OakedCanuck for the brew.
A: Pours an opaque jet black color with a dark khaki head forming on the pour. It recedes very slowly to a thick film that leaves some splotchy, soapy lace down the glass.
S: This smells amazing. Dark cocoa, tootsie roll and milk chocolate come across in wafts. Sweet malts with a little roast. Espresso sweetness with a hint of vanilla and some ground coffee beans. Smells absolutely delicious.
T: Smooth milk chocolate. Mild roasted malts, slightly drying in nature, with a rolled oat sweetness as well. Slightly bitter coffee grounds with some light dark fruit flavors in the background.
M: Medium to heavy bodied with a medium low carbonation. Silky smooth across the palate, a little oily as well. Sweet and roasted finish.
O: One of the best Russian Imperial stouts I've ever had. Perfectly balanced across the board with well hidden booze. I wish this wasn't so limited and rare because I could drink this stuff every single day.
★
1,042 characters
4.45
/5
rDev
+4.2%
look: 4.5 | smell: 4.5 | taste: 4.5 | feel: 4.5 | overall: 4.25
I brought home a half growler of this.
A nice easy pour yielded an opaque, pitch black, very still liquid, with little to no head, and a thin, non-active film for lacing. The body is robust and the smell is amazing. There is a distinct sweet chocolate and coffee smell, with wafts of booze. The smell of alcohol and booze definitely stand out. For me, the taste is phenomenal. Phenomenal = A very balanced blend of sweet milk chocolate (almost lactose like), mild coffee, some molasses, and easy going roasted malts. These are all rolled into one magical alcoholic potion. Carbonation is low, it sparkles in my mouth, and the mouthfeel fits right in with the rest of what this has to offer, which is quite a bit.
Overall, for me, this is 2014's best beer of the year. Many may feel this is too sweet, but this is my cup of tea. If you can find it, drink it. I had been waiting around for this to show up on tap for a few years. I am impressed.
★
958 characters

3.42
/5
rDev
-19.9%
look: 3.5 | smell: 4 | taste: 3 | feel: 3.5 | overall: 3.5
Bottle from FalconA. Thanks! Reviewed from notes.
A: Thick, oily black with a foaming mocha head. Suprising lack of legs.
N: Roasted coffee, licorice, cocoa, and hints of molasses. Fudge, some moss, caramel, vanilla, and some cinnamon.
T: Very roasty with a heart of bitterness and a roundness of malt sweetness. Very similar to a mocha with licorice flavors. However, the bitterness has bite, and this can get somewhat harsh.
M: Thick and robust. Alcohol is very pronounced.
O: Nice beer, but the overwhelming bitterness is a big detractor for me. A little bit of aeration seems to help, but I'd place this in the middle tier of RISes.
★
644 characters
4.7
/5
rDev
+10.1%
look: 4.5 | smell: 4.5 | taste: 5 | feel: 4.5 | overall: 4.5
On tap at the expanded tasting room:
The beer arrived with a thick head on it - less than an inch. Mixture of dark brown/blackness.
Smells of chocolate, cocoa, and roasted malts.
Tastes nice and smooth but big. I didn't notice the alcohol much at all.
Mouthfeel is chewy and perfect for the style.
Abv: 9.5%
This is another great example of why Black Raven is the best new(er) brewery in WA!
Next review!
★
412 characters

4.35
/5
rDev
+1.9%
look: 4 | smell: 4 | taste: 4.5 | feel: 4.5 | overall: 4.5
I had this in a snifter at Brouwer's "Back in Black" Stout Festival on May 11, 2012. I believe it was poured from a keg of the 2011 vintage Brouwer's had been saving for the event.
Appearance: Very dark brown or black with a dark tan head and lots of lacing.
Smell: The initial aroma is of roasted malts, dark chocolate, and grain but, as the beer opens up, I get a bit more complexity and earthiness. There is not as much booziness as I'd expected.
Taste: The taste is less saccharine than the style tends to be. There is certainly a ton of dark chocolate and coffee in the taste and the roasted malt flavors manage to be very rich without the burnt taste.
Mouthfeel: The mouthfeel is as thick as you'd expect but it is so smooth that it doesn't feel like you're drinking mud and the stickiness adds a pleasant complexity.
Overall: Grandfather Raven is great. It is a nearly perfect example of the style at its best and, of the group I was with at Brouwer's, many of whom were sampling Parabola, Abyss, Yeti, and other more famous stouts, it was easily the crowd favorite.
★
1,101 characters
Grandfather Raven from Black Raven Brewing Co.
90
out of
100
based on
15
ratings.