Dismiss Notice
Get 12 monthly issues of BeerAdvocate magazine and save $5 when you select "auto-renew."

Subscribe now →
Dismiss Notice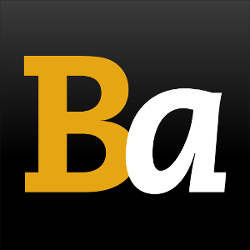 Join our email list →

And we'll send you the latest updates and offers from BeerAdvocate, because knowing is half the battle.
Ghost River Riverbank Red
- Ghost River Brewing

Educational use only; do not reuse.

Brewed by:
Ghost River Brewing
Tennessee, United States | website

Style | ABV
American Amber / Red Ale | ABV ?

Availability: Year-round

Notes & Commercial Description:
Beer added by: Tone on 08-02-2010

Formerly Ghost River Copperhead Red

Ghost River Riverbank Red is the Winner of the 2011 GABF Silver Medal in Irish-Style Red Ale. Ghost River Riverbank Red is a caramel, malty-flavored beer, balanced with a crisp hop finish. Originally brewed for the Memphis Redbirds.

O.G. 1054
I.B.U. 25
Reviews: 14 | Hads: 59

3.48
/5
rDev
-4.4%
look: 3.75 | smell: 3.25 | taste: 3.5 | feel: 3.75 | overall: 3.5
First had poured from 12-oz. bottle into tumbler. Bottle asserts this beer won a Silver Medal at 2011 GABF as "Copperhead Red." Not bad beer, but suspect more than the name was changed.
★
187 characters
3.88
/5
rDev
+6.6%
look: 4 | smell: 3.5 | taste: 4 | feel: 4 | overall: 4
Not bad at all. In fact, I liked it. I've had a few red ales, but not enough. I would love to try SN and Lagunitas to compare and contrast.
Amber, copper color. Nice foamy, off white head. Diminished quickly. Very minimal lacing.
Smell is malty. Toasted caramel (can one toast caramel?).
Taste is crisp, spicy, malty. Finish is dry and spicy. Nice.
Great balanced feel. Maybe a tad too carbonated.
Ghost River is what the south needs more of: folks serious about beer. My hat's off to these guys. Keep doing good work.
★
523 characters
3.8
/5
rDev
+4.4%
look: 3.5 | smell: 3.5 | taste: 4 | feel: 4 | overall: 3.75
A: amber; tinge of red; head foamed thick but dissipated quick
S: sweet; a bit spicy maybe; clean
T: roasty, caramel up front; mild hop flavor mostly citrus, low bitterness. Most hop taste towards end in a fairly clean finish
M: medium-bodied; moderate carbonation; dry finish
Overall: Solid beer, good malt flavor, balanced in the way I think Red Ales should be in that it is more malty but retains hop flavors within. No wow factor, but good quality, good style representation, and tastes good. Recommended and would buy again
★
532 characters

3.1
/5
rDev
-14.8%
look: 3.75 | smell: 3 | taste: 3 | feel: 3 | overall: 3.25
On tap served in a standard pint glass.
Clear copper pour with a decent head that lasted about a minute.
Smells slightly malty and appropriate for the style. No discernible hop character.
Tastes appropriate for the style but nothing extraordinary.
Medium body. A little over carbonated but okay.
Overall it is okay. But not very exciting. I suspect this is actually two beers for me - the first and last.
★
414 characters

3.44
/5
rDev
-5.5%
look: 3.75 | smell: 3.5 | taste: 3.25 | feel: 3.75 | overall: 3.5
Poured into a tulip glass.
A: Ruby red with a tan one finger head that lingers. Frothy lacing.
S: Cherries, corn, grainy malts.
T: Malty with cherries and attitude. A strange dry finish that reminds me of cough syrup. Not very impressed.
M: Medium with medium, dry carbonation.
O: Just OK.
★
302 characters

4.25
/5
rDev
+16.8%
My only experience with red ales was Killians. So I was pleasantly surprised to find a local variety at a Grizzlies game. It was served ice-cold on tap and the first difference I noted was the freshness of the brew compared to what I'd sampled before. It's a balanced beer clean taste with a crisp finish. I was surprised how light the it tasted as I expect a much heavier beer.
★
378 characters
3.29
/5
rDev
-9.6%
look: 3.25 | smell: 3.5 | taste: 3.25 | feel: 3 | overall: 3.25
Nice amber, copper color and moderate lacing from a modest white head. Balance of taste leans toward malt over hops, with caramel and biscuit notes. Medium to medium-light mouth feel. Mildly detectable hops are noted at the finish, without overpowering the dominance of malt.
★
275 characters

4.12
/5
rDev
+13.2%
look: 3.5 | smell: 4 | taste: 4.5 | feel: 3.5 | overall: 4
Pours out to a 3/4" head and brilliant amber color. Aroma is toasty caramel malt and slight spicy hop note. No discernable fruity esters. This may be a lager or a very neutral ale yeast. Flavor wise, this beer excels at balance with caramel and biscuit maltiness offset by a very subtle hop bitterness and spicy/ earthy hop flavor. Mouthfeel is good, CO2 is on the high side, definitely American. Overall, the best beer of this type in the region. Diamond Bear's red is pretty good, but this beer has a cleaner, more sessionable flavor.
★
536 characters

3.68
/5
rDev
+1.1%
look: 4 | smell: 3.5 | taste: 4 | feel: 3 | overall: 3.5
A clear amber in color with a thin tan head. A light flowery aroma. Taste begins with a bit of citrus, then some caramel, finishing with some earthy bitterness. The mouthfeel was somewhat average. I like this beer, the malt to hop levels work well here and make for an easy drinking beer.
★
288 characters
3.92
/5
rDev
+7.7%
look: 3.5 | smell: 4 | taste: 4 | feel: 3.5 | overall: 4
I found it really hard to honestly evaluate this beer as it has been my go to beer for College football Saturday for the last couple seasons it seems. Afterall, its a red and everytime I lock up at least one growler of Red on Saturdays, the Crimson Tide pulls out a win. Anyway:
A - gave it a bad pour from the growler, so I cant give it an honest assessment from the growler. It's settled to about a fingers worth of head sitting on top of a nice amber color. not exactly what you might expect from a 'red', but in certain lighting, it definitely has a red tint to it. I'm reluctant to score it too high, cause it's just not what I'd expect from a 'Red'.
Smell - take a deep breath... go on an really get your nose into it... It's a deep malt smell. I pick up an aroma of caramel and very malty, there's also an off-hint of hops. I honestly really enjoy this beer, so it's hard for me to be too picky.
Taste - Yes, please. We'll start with the finish. The finish brings across a dryness that will having you licking the roof of your mouth for more. You can really taste the rosted-caramel malts here. Overall, the hops provide an excellent balance while not overpowering the whole brew. very malt heavy with just the right balance of hoppiness.
Mouth - Medium bodied beer. I found this beer very drinkable. I typically have a growler of this every weekend for football season. The abv is not overpowering. According to my gf's father its 'pretty high in alcohol' but he drinks bud light lime as his beer, so take his opinion for what its worth.
Overall - I think this beer is a great choice for a good session with some college football tailgaiting on staurday in memphis. I find pairing it with a burger fresh off the grill is just incomparable for any other local brew. It's definitely worth a try. Cheers!
★
1,818 characters
3.53
/5
rDev
-3%
look: 4 | smell: 3.5 | taste: 3.5 | feel: 3.5 | overall: 3.5
This was on tap for at the Local Gastro Pub in Memphis. $3 during happy hour. Served in a shaker, the beer is a chill hazed garnet with a skim of a tan head.
The nose is of milled grains and caramel.
The taste is a cross between slow poke sucker and whole grain crackers. This is a pretty good example of a standard red. It's a little sweet & slight grainy with just a whisper of hops.
The mouth is a tad above average.
★
425 characters

2.54
/5
rDev
-30.2%
look: 3 | smell: 1.5 | taste: 3 | feel: 3 | overall: 2.5
served on-tap @Celtic Crossing, Memphis, TN, into a nonic pint glass
Pours a coppery sort of reddish amber color. Lots of clarity here. Less than one finger of soapy, off-white head. No lacing, like, at all. I'm blaming the lack of foam and utter lack of lacing on a glass that isn't beer clean, so I won't rate the beer harshly on appearance.
At first I wasn't getting much out of the aroma. Just some very lightly toasted malts. As it warmed up, the beer opened up into something, erm, less than innocuous. There's an ashy characteristic here that is not unlike some cigarette butts. Gross. Some generic ale yeast aromas show up as well. I've never even brewed a batch of homebrew that smells as poorly crafted as this beer's aroma suggests that it is.
Thankfully, this beer does not taste terribly. It is merely average. Lots and lots and lots of toasty breadcrust flavor. Some banal appley yeast flavors. Maybe even a suggestion of sugar. It's pretty boring.
The mouthfeel is somewhat watery but not in a way that irritates me. This beer is just sort of... there... in the mouth. Overall, this strikes me as a below average Amber Ale. Not the best showing for Memphis beer.
★
1,182 characters

3.78
/5
rDev
+3.8%
look: 4 | smell: 3.5 | taste: 4 | feel: 3 | overall: 4
A- Pours on the red side of amber. A decent foamy head that has pretty good lacing.
S- Smell is malt-centric, with a yeasty aroma as well, and some spicyness to it.
T- The taste is more of the same. A bit spicy up front, malty in the finish. Just enough hops to balance it all out.
M- This was the only real issue with this one. Maybe it was just this one but I found this overcarbonated. The body was fine, but I felt that the carbonation made it too aggressive and over-crisp.
D- This is a pretty easy to drink beer. It's a pretty simple beer, but one that is easily consumable.
★
581 characters

3.28
/5
rDev
-9.9%
look: 4 | smell: 3.5 | taste: 3 | feel: 3 | overall: 3.5
Pours a clear, amber color. One inch head of a white color. Great retention and great lacing. Smells of sweet malt, hint of yeast, slight hop, and a hint of wheat. Fits the style of an American Amber / Red Ale. Mouth feel is sharp and crisp with an average carbonation level. Tastes of sweet malt, hops, slight yeast, and slight wheat. Overall, good appearance, but average aroma, blend, and body.
★
397 characters
Ghost River Riverbank Red from Ghost River Brewing
83
out of
100
based on
14
ratings.