Dismiss Notice
Dismiss Notice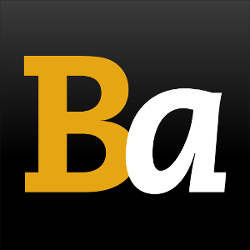 Join Our Email List →
And we'll send you the latest updates and offers from BeerAdvocate, because knowing is half the battle.
Dismiss Notice
Exile Red
- Evolution Craft Brewing Company
| | |
| --- | --- |
| Educational use only; do not reuse. | |
Reviews: 10 | Hads: 77

3.79
/5
rDev
+5%
look: 4 | smell: 3.75 | taste: 3.75 | feel: 4 | overall: 3.75
The beer pours out into a Duvel glass a clear mahogany color with a 1/2" light tan head that recedes to a ring and light layer of foam with an island of foam towards the middle. Sipping creates a couple of partial arches of foam and some scattered small patches.
The faint aromas include lots of caramel from the malt riding on a background of earthy hops.
The flavors include caramel from the malt with some background earthiness from the hops along with a touch of bitterness.
The mouth feel is medium bodied and reasonably smooth with the light carbonation. The medium length finish begins as the sweetness from malt slowly turns dry and the earthy hop bitterness puts in a stronger appearance before moving to the back of the palate and fading out, leaving light dryness behind.
Overall this is a good but not outstanding beer that's worth trying and reasonably tasty. I certainly wouldn't turn down a second one if offered. That said I'll probably not be buying more because I have a reasonably long list of beers to buy again and this one doesn't quite make my personal cut.
★
1,088 characters

3.7
/5
rDev
+2.5%
look: 3.75 | smell: 3 | taste: 4 | feel: 3.5 | overall: 4
A: A red amber color, and a white head.
S: Slightly bready and a touch sweet. There is a subtle fruitiness as well as flora notes.
T: Bready with a slight biscuit note, lightly fruity with a note of caramel, and the finish has a touch of a bitter cling.
M: medium body, with mid to high carbonation. Slightly dry..
O: Overall not a bad beer.. I was a little skeptical with the aroma, but the flavor won me over.. I could rock a few of these.
★
452 characters

3.48
/5
rDev
-3.6%
look: 3.75 | smell: 3.75 | taste: 3.25 | feel: 3.5 | overall: 3.5
L: Pours a clear red with an off white head
S: Balanced malt and hop aroma. Earthy hop. Somewhat yeasty, leathery, woody. Some light English notes.
F: Tastes pretty much like it smells, a bit of an English flair. Bright malty flavor with a wee bit of a currant flavor. A little bit of a woody or oaky note, but not too much.
F: Medium light body, medium carbonation. finishes semi-dry.
O: It's an OK beer. Drinks more like a brown ale for me. Pretty decent.
★
463 characters

3.5
/5
rDev
-3%
look: 3.5 | smell: 3.5 | taste: 3.5 | feel: 3.5 | overall: 3.5
Pours clear amber with 1/2 inch head and moderate carbonation.. Taste is caramel malts, light hops, and dark bread. Above average for the style. A quality beer that I would not hesitate to pick up again.
★
208 characters
3.87
/5
rDev
+7.2%
look: 4 | smell: 3.75 | taste: 4 | feel: 3.75 | overall: 3.75
This 5.9% ABV Red Ale is a good one to drink if you want to relax, have some good flavor, and just chill out. It comes from traditional English recipes! Be sure to serve chilled and poured into a nice glass.
Look-It pours a mildly clear mahogany amber color. It glints red cedar wood in the winter when viewed through a nice backlight. The head vanishes quickly and somehow manages to leave a tiny bit of white lacing on the glass.
Smell-It smells of caramel and nutmeg as well as rhubarb and honey-kissed cedar. It is a deep and full smell, but slightly muted.
Taste-It tastes like caramel, candied cherries, cranberry, oak and cedar slightly, and all of these are from the strong malt background. The hop component is weak, but fruity and apparently they were dry hopped.
Mouthfeel-It has a medium-bodied feel with cold, crisp, and silky. There is a slight sweet coating on the tongue that has hues of cedar and caramel.
Overall-This is a pleasant beer, but it is just sort of shallow and weak. Don't get me wrong, it is delicious, but it is a beer best saved for sitting in front of a fireplace in the winter. And only in that setting would this beer shine through as an excellent brew!
★
1,197 characters
3.52
/5
rDev
-2.5%
look: 3.75 | smell: 3.5 | taste: 3.5 | feel: 3.5 | overall: 3.5
The beer pours a slightly light tan head that dissipates quickly. The beer itself is a clear dark brown amber with some red notes.
The beer smell is very malty with a bit of hops to it. The malty notes come off as caramel and slightly burnt. The hops do make an appearance in the nose but are very light when compared to the malts.
The beer taste is just as malt forward as the smell with strong caramel notes and light hop notes. However, the hop notes are a bit stronger and are bitter. The hops come more at the end of the drink, rather than at the beginning.
The mouthfeel is medium bodied and smooth. The body feels a little thick.
Overall, a decent beer and taste more like a very heavy bitter than anything else. The taste is certainly unique when compared to other beers of the same style. I'd recommend to try at least once.
★
839 characters

3.93
/5
rDev
+8.9%
look: 3.75 | smell: 3.75 | taste: 4 | feel: 4 | overall: 4
I really liked this beer. Only had it in the bottle so I had to do what I had to do this time to rate it. I mean the important thing was that I liked the beer very much. No matter what it looked like, smelled like or how big the head was or how much lacing there was. I LIKED the beer very much. The beer had a bit of a nutty or almost hazel nut or nut brown taste that I really like. Bit of caramel and very subtle low hop factor. My type of beer. I will ask for it again if my folks are ever back in MD.
★
505 characters

3.48
/5
rDev
-3.6%
Poured from a brown 12 oz. bottle. Has a mahogany color with a 1/2 inch head. Smell is mild, some light malts. Taste is balanced, caramel malts up front, some hops at the finish, easy drinking. Feels medium bodied in the mouth and overall is a pretty good beer.
★
261 characters
3.25
/5
rDev
-10%
look: 4 | smell: 3.25 | taste: 3.25 | feel: 3.25 | overall: 3
Poured from the bottle into a nonic pint glass.
Classic deep brown chestnut colored body, with red hues and hints all through the glass. Fairly clear. Head is a big soapy three fingers khaki and tan color, with a light top and sudsy lacing.
Malt action has a bit of nice grainy quality, but some off putting noticeable character. Sticky stanky yeast a little and gummy. Some mild sense of bile, with toasty light brown bred aromas. Not much caramel sense on this either.
Palate improves just enough. Mild light bodied and slightly wet character. Caramel and light bodied mild syrup comes out just a bit but hints towards grain and simple toast on the finish. Almost wet but not too bad.
Palate is saved by a bit of imperfect aroma on this brew, but as for the classic red American ale, there's not too much going on, but fairly drinkable to go, but not one I feel like returning to.
★
886 characters

3.54
/5
rDev
-1.9%
look: 3.75 | smell: 3.5 | taste: 3.5 | feel: 3.75 | overall: 3.5
12 oz.
Pours a clear amber brown, yellowish film for a head.
Smells of caramel and sweet biscuit malts.
Tastes of sweet buttered biscuit malts over caramel and brown sugar.
Medium body with a tingling carbonation on the roof of the mouth.
A very drinkable medium bodied ale, a bit on the malty side without a lot of balance. Worth trying but not spectacular.
★
367 characters
Exile Red from Evolution Craft Brewing Company
83
out of
100
based on
10
ratings.