Dismiss Notice
Dismiss Notice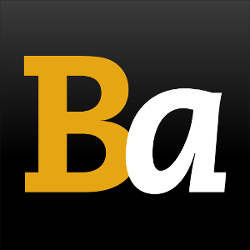 Join Our Email List →
And we'll send you the latest updates and offers from BeerAdvocate, because knowing is half the battle.
Dismiss Notice
Piper Down Scottish Ale
- Ballast Point Brewing Company
| | |
| --- | --- |
| Educational use only; do not reuse. | |
Reviews: 63 | Hads: 281

4.05
/5
rDev
+11.9%
look: 4 | smell: 4 | taste: 4 | feel: 4.5 | overall: 4
3/2/2012
On tap at Home Brew Mart.
A: Transparent reddish brown with a finger of light brown foam.
S: Lots of caramelization. Toasted biscuit accompanies bready malt and a firm earth presence. Lightly nutty with some dark fruit.
T: Lower moderate sweetness with a low earthy bitterness and a suggestion of citrus. Caramel is pronounced and there's a dash of toffee. Baked bread blends with biscuit and a restrained brown sugar note. I get a little raisin and plum.
M: Upper medium in body with moderate carbonation. The mouthfeel is sticky and viscous.
Overall: An enjoyable, fundamentally sound example of the style. Recommended.
★
636 characters
3.9
/5
rDev
+7.7%
look: 3.5 | smell: 3.5 | taste: 4 | feel: 4.5 | overall: 4
Had a draft of this brew in a pint glass at the brewery.
The beer pours a clear rich mahogany color with a thin edge layer of head at best.
Aroma is mild but toffee, some brown sugar and a bit of grainy malt come through on the nose. I dont get any booze here and maybe just a hint of earthy hops in the background.
First sip reveals an average body and minimal carbonation. Texture is smooth and the beer is really easy to drink. Some stickiness on my lips after each sip.
Flavor is all malt with caramel and grain, with just a bit of brown sugar mixed in, maybe a little roasted malt showing up? No realy hop hits and the booze is well covered.
The beer goes down very easy and proves to be a tasty, albeit one dimensional brew. I enjoy it and think it could be sessionable if the ABV were about 1.5% lower.
check it out if you like malty brews.
★
854 characters
3.52
/5
rDev
-2.8%
look: 3 | smell: 3.5 | taste: 3.5 | feel: 4 | overall: 3.5
On tap at The Haven.
Pours a clear brown hue with some amber highlights at the bottom and edges. Not a lot of carbonation or a lot of head. No lacing.
Aroma is bready and sweet with a small amount of toast in there too.
Taste is caramel sweet upfront with bready and yeasty notes turning up as well. A little smoke and bitterness are in play towards the finish as well.
Smooth, nice body on this one. Easily drinkable.
★
422 characters

3.76
/5
rDev
+3.9%
look: 3.5 | smell: 2.5 | taste: 4 | feel: 4.5 | overall: 4.5
On tap at Tony's Darts Away
Clear dark mahogany brown body with a finger of fast fading tan head.
Aroma is almost no where to be smelled. Barely anything noticeable other than some faint toasted nuts.
Sweet malty body full of milk chocolate, caramel, and some almond buttered bread. Sweet and slick finish with some early arriving bitterness that doesn't overtake the substantial malt character, but keeps the beer from becoming uncomfortably sweet. There is also some light coffee and tobacco flavor as well.
Medium carbonated and and light bodied, while being slightly creamy. Highly drinkable Scottish ale with an expressive malt body but lacking in aroma.
★
665 characters
3.75
/5
rDev
+3.6%
look: 4 | smell: 4 | taste: 3.5 | feel: 3.5 | overall: 4
A - Pretty dark amber with off while head that leaves immediately.
S - Smoky, somewhat reminds me of peat. Spices and fat malt.
T - Taste matches smell though little thinner and more watery than I would have thought.
M - Creamy, but light and not lingering. Not much coating.
D - Very easy to drink!
★
303 characters
4
/5
rDev
+10.5%
look: 4 | smell: 4 | taste: 4 | feel: 4 | overall: 4
On-tap at Blue Palms Brewhouse. Served in a wide mouth tulip.
Dark, though not opaque burgandy body with a tiny but persistent off-white head.
Aromas of peat, caramel, slightly toasted malt, and light esters.
Peat, malt, caramel, and a faint grassiness suggesting noble hops on the palate. Lacks a little depth, but the flavor profile is still quite good.
Smooth and medium bodied with moderate carbonation.
This sort of rides the line between a Scottish Export 80/- and a true Wee Heavy - though I think it is really a weaker rendition of the latter...
★
561 characters

3.75
/5
rDev
+3.6%
look: 4 | smell: 4 | taste: 3.5 | feel: 3.5 | overall: 4
On-tap at Ballast Point (Old Grove) this past weekend.
A: The pour is a clear, dark amber color with a bit of an off-white head which leaves some fairly nice lacing.
S: The aroma is quite pleasant. Notes of molasses, toffee, smoke, and lightly roasted malt fill the nose. There might be a bit of sugar and fruit in there somewhere.
T: The flavors are a bit bland and watery, but still decent enough. Molasses, roasted malt, and a bit of peat are the primary flavors, but again, not all that intense.
M: Despite the disappointing flavors, the body is still fairly nice (though a bit thin) and the carbonation is low to moderate.
D: This was a fairly decent beer and would be a good starter beer for someone looking to try out Scottish ales. I say that because the flavors of these types of beers can be a bit overwhelming, so the tame flavors would be a good segue.
★
869 characters

4
/5
rDev
+10.5%
look: 4 | smell: 4 | taste: 4 | feel: 4 | overall: 4
On tap @ Ballast Point Old Grove on 11/11/09. Served in a pint glass.
Pours a deep, clear amber, with a thin frothy covering of off-white foam. This stays rich around the edges, with some wisps in the center, leaving back some robust lacing. The aroma smells of toasted malts, a hint of smoke, spice, fruity esters, and some sweeter caramel notes, which are taking on more of a butterscotch tone as this warms. Not a whole lot of force here to the nose but seems to fall in line with ABV, which was listed as 5.6% on the board.
The taste is a little roastier up front, that then gets sweeter in the middle, with sugary toffee and fruit. Finishes spicy on the lips, with a lingering gentle smokiness. Not much hops, with any bitterness mostly coming from the malt. The mouthfeel is medium bodied, with a softer feeling carbonation up front, which then gets a little sharper towards the back of the swallow. Much like the aroma, this isn't super deep by any stretch, but seems to fall right in with the ABV.
Well done take on the style here by Ballast Point, with just the right amount of balance between the malt, spice, and smoke. Remaining on the lower side of the ABV style spectrum kept this nicely drinkable.
★
1,217 characters
3.55
/5
rDev
-1.9%
look: 3.5 | smell: 3.5 | taste: 3.5 | feel: 4 | overall: 3.5
Had on-tap at Beachwood BBQ in Seal Beach, CA.
Pours a brownish-red color with a one-finger light tan head. The head recedes into a wispy layer on top leaving light lacing.
Smells of lightly toasted caramel malts with a bit of smokiness and medium fruit aromas. As the beer warms the fruit aromas become stronger.
Tastes similar to how it smells. The first half of the sip is nice as it consists of the caramel malt and light smokiness, however midway through the sip the fruit flavors join in and disrupts what was a good thing.
Mouthfeel is alright. It's a bit on the thin side with moderate carbonation.
Drinkability is OK. I finished my glass however I'm not too sure about another.
Overall this has the potential to be a good beer, however as it stands now I'm not quite sold.
★
787 characters

3.93
/5
rDev
+8.6%
look: 4 | smell: 3.5 | taste: 4 | feel: 4.5 | overall: 4
Drawn from the cask into a pint glass, this beer measures a hefty 9.1% ABV this year. Pours a burnt orangey-chestnut in color with a full inch of dense off white head and lots of action, thus yielding a yeasty opaqueness to the beer. A nice looking pour though a bit un-beerlike in color, if that makes sense. Offers strong retention and lacing.
Nose is up front with caramel malt and butterscotch flavors. It gives a sense of an upcoming sweetness that never materializes. A bit of alcohol can be found on the nose as well as the tongue. Taste is similar to the nose and offers a very long finish on the malt. Flavors of butterscotch segue to a somewhat spicy finish, with a hint of pepper, cinnamon and brown sugar. Offers a very nice feel, partly I would assume from the style, and partly from the beer engine. Drink is good and would be higher if not for the ABV.
★
868 characters
3.1
/5
rDev
-14.4%
look: 3 | smell: 3 | taste: 3 | feel: 3 | overall: 3.5
A: Thin looking rootbeer colored brew. Head is thin, color of moth balls.
S: Red berries, caramel with a hint of peat.
T: Starts bland with hints of minerals. Really basic chocolate flavors move in leaning towards the powdered cocoa side. Next comes some boring dark berries. Finishes bland and somewhat boring.
M: Thin and Fizzy.
D: A simple and straight forward scotch ale.
★
379 characters
3.61
/5
rDev
-0.3%
look: 4 | smell: 3 | taste: 3.5 | feel: 4.5 | overall: 4
On tap @ Beachwood BBQ.
Pours dark brown with a quickly dissipating tan head. Carbonation level may be low for some, but just fine for my personal taste. Very slight notes of carmel on the nose, but not much aroma. Seems to open up a bit, as it warms. Overall a good scotch ale that I will drink again.
★
303 characters
4.24
/5
rDev
+17.1%
look: 3 | smell: 4 | taste: 4.5 | feel: 4 | overall: 4.5
on tap @ San Diego Brewing Company
A- chill hazed garnet, 1/2" off white head with a thin film of clinging lace, decent retent
S- caramel, toffee, brown sugar, toasted malts
T- burnt brown sugar, toffee, caramelized malts, roasted caramel aftertaste, molasses, tasty, nice burnt & sweet balance
M- medium bodied, a bit rough, pleasantly lingers though
D- tasty, very tasty, Scottish, don't miss this one
★
408 characters
Piper Down Scottish Ale from Ballast Point Brewing Company
82
out of
100
based on
63
ratings.