Dismiss Notice
Get 12 monthly issues of BeerAdvocate magazine and save $5 when you select "auto-renew."

Subscribe now →
Dismiss Notice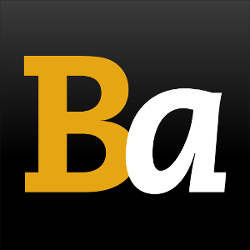 Join our email list →

And we'll send you the latest updates and offers from BeerAdvocate, because knowing is half the battle.
La Cave à Bulles
BA SCORE


100




world-class




Reviews:

54


Visits:
Avg:

4.68


pDev:

n/a




[ Store ]

45 Rue Quincampoix
Paris, 75004
France
phone: + 33 1 40 29 03 69 | map
www.caveabulles.fr

Notes:
Place added by: thierrynantes on 05-02-2009

No notes at this time.
Reviews: 54 | Visits: 80
4.5
/5
rDev
-3.8%
Stopped in on a recent business trip to Paris. Picked some beers to enjoy while working at night in the hotel room -- and then realized I need to pack a bottle opener!
The owner has around 100 beers, nearly all from small french producers. Prices range from 2-7euro each depending on what you get. I found some very neat stuff I've never seen before. French IPAs, BrewDog from Scotland, a swiss beer, etc.
The owner/shop keeper is very helpful. I was ready just to buy based on my interpretation of the french labels but he explained each beer to me and it's flavors to make sure it was what I wanted. Best service of any beer store I've ever been to.
★
653 characters
4.85
/5
rDev
+3.6%
Stopped in here while visiting family in Paris. Immediately, Simon greeted us at the door, and I introduced myself as someone who enjoys good beer. He and I talked for a while - maybe 20 minutes about beer and he pointed out to me La Triple Brune I.P.A. from La Brasserie de Fleurac, based on my appreciation of IPAs. He was right on. I had been drinking many other styles while on our trip, but this beer hit the spot (which I plan to review the next time I pop one open.) Anyway, a great selection of over 250 bottles. Simon is very knowledgeable and a pure joy to talk with. Definitely a must stop while visiting Paris.
★
622 characters
4.65
/5
rDev
-0.6%
Stopped in during a business trip after finding La Cave on BA. Previous reviews of the excellence of this place are spot on...and nothing that even remotely resembles this place can be found anywhere else in Paris.
The minute I walked in I was greeted by the owner, the infamous Simon. He was very willing to fill me in on the French beer scene and was very accommodating to my traveling by hooking me up with boxes and bubble wrap. Simon is the true definition of a "beer advocate". Let's hope the French craft beer scene catches on like it is in the U.S. I had to apologize for not bringing something with me from the States. If I had realized this place existed before arriving to Paris, I definitely would have.
Selection was amazing...just filled with probably 200-300 French craft beers, and a small Belgian section. I know absolutely nothing about French beers, but Simon was quick to fill me with the appropriate knowledge. He picked out about 12-14 beers. The ones I've had as of now have been excellent...and were just as Simon described them.
Prices were extremely reasonable...for the most part, prices are based on the bottle size, with harder to find beers a bit more pricey. The 12-14 beers I bought only came to about EUR 40.
A must visit place for all BA's that find themselves in Paris. Highly recommended...wish I had more time to spend in the shop.
★
1,374 characters
4.5
/5
rDev
-3.8%
Stopped in to La Cave a Bulles with my wife as we were walking around the Halles area of Paris, I had read several of the reviews on Beer Advocate, but they do not do service to the "Cave" or its proprietor. The selection was good and the prices were good. However, the service was first rate. We spoke with Simon for about an hour discussing French and Belgian beers. He is knowledgeable, friendly, and loves to talk beer. By far the best customer service in Paris, I walked out with four beers and the knowledge that I will be back again.
★
540 characters
4.65
/5
rDev
-0.6%
This place was awesome. I went here on the end of my trip to Belgium and was in Paris for a couple of days. My friend and I stopped in after doing some touristy things and Simon couldn't be more helpful. We already had plenty of Belgium beer and were looking for some good French beers. Simon worked with us on just about every style and so far the beers we have tried have been spot on. You can get a wealth of information on French and Belgium beers and he will work with you to find what you want (also speaks very good English which is a plus). We also got several tips on some local places to go that were great. I would definitely recommend going here if you can. Bring him a good American Craft brew (although he has a nice selection already there).
★
756 characters
4.65
/5
rDev
-0.6%
Let me make this abundantly clear! If you are in Paris for any reason, and have 30 minutes to spare, even if the wife doesn't like beer stores and gets antsy when you spend time in them, stop in La Cave a Bulles!
Let me throw something else out there as well. If you know you are traveling through Paris and can stop in at this place, bring a good American beer for Simon (not Sierra Nevada regulars, as he gets those). He will make it worth your while by trading you an outstandingly generous French beer, or anything else your heart would desire. He will also chat with you (and teach you stuff) about the beer industry in France and Belgium. I brought along a Great Divide Fresh Hop for Simon, because I friggin love that beer and he traded me a French Saison from Brasserie Bailleux.
That being said, the store is located down a sort of half street with little vehicle traffic about a block from the Pompidou and a few blocks from the Louvre and various subway stops. It is also easily walkable from Notre Dame de Paris. The shop is rather small but packs a lot of beer and a very good selection, especially of non-US-exported French beer. Simon may be busy talking with other customers when you arrive, but he will quickly be attentive if you are patient. He will pick out beers for you based on personal taste. I found this helpful, as I had almost no idea what I was looking at half the time!!
He also carries a good helping of typical Belgians: all Trappist save one, Cantillon, St. Bernardus, Fonteinen, Boon, etc.. And for the ex-Pats living in Paris, he has Sierra Nevada Pale Ale, Porter, and Stout (at least, while I was there).
I didn't get to pick Simon's brain about where to drink beers in Paris, but I'm sure he would be a resource for that as well.
Definitely worth the stop.
★
1,801 characters
5
/5
rDev
+6.8%
I could walk into La Cave a Bulles blindfolded, pick five beers, and be extremely pleased that I wound up with five artisinal French beers that I knew nothing about.
This is a testimony to the selective and excellent job Simon does running this store. On my first stop, I went in asking for his benchmark Biere de Garde to which he replied he was presently out but was planning a trip to the small brewer to pick up another case. He personally set me up with other beers based on my interests. I don't know a whole lot about French beers and was floored by all the premium quality stuff on his shelves. Some Belgians "hidden" around the corner by the cashier. All else was artisinal French.
If you're traveling to Paris and plan on visiting, bring Simon a couple of local beers. He's such an awesome guy.
★
807 characters
5
/5
rDev
+6.8%
I sent Simon, the owner, an email, letting him know that I would be visiting on my last night in France, asking for directions. He responded within hours with all the info I asked for, as well as recommendations for bars near the hotel I was staying at. Wow.
So I and my family--wife and 2 boys under the age 6--stopped by prior to dinner on July 17th. As Simon wrapped up with another customer, I perused the walls lined with only a few beers I had heard of. How was I going to be able to limit my purchases to 3 or 4 small bottles?!
Simon finished with his customer and promptly turned his attention to me. Seeing my children, he brought them something to drink, and let them open the jars of hops and grains on the table while we chatted. I brought a can of Surly Furious from my home state for him, reading that he appreciated IPAs, but it became clear that his love of beers extends far beyond IPAs! He gave me a full rundown of the French beer scene and walked through the many different styles new to France--it's been a challenge he explained getting the French to move off of not only wine, but watered-down lagers, a challenge not dissimilair to the US craft beer scene in recent memory. As such, many of the "typical" new French beers, besides styles commonly found in France and Belgium, are flavored with products found locally: honey, chestnuts, grapes, etc. So that's where I turned my attention, picking out a strong dark beer with spices, a honey beer, a muscat beer and a French IPA. He threw in a bottle of blonde for me in return for the Surly.
Simon's hospitality and attention to detail was greatly appreciated. The prices were very reasonable, considering what single bottles go for in the US. They were generally priced according to size of the bottle, with exceptions for rarities and single batches. He sent us on our way with a recommendation for a wonderful restaurant.
If you're in Paris, Caves a Bulles is not to be missed!
★
1,960 characters
4.85
/5
rDev
+3.6%
I went to Paris last week, and made a little beer itinerary for myself of bars and this store. No joke, this was the first place I went after dropping bags off at my hotel. The beautiful little store sits down a side alley, tucked away from the more crowded streets like St. Denis. The beers are neatly organized, making it simple for even the non-French speaking customers such as myself to navigate through the selection of bottles.
We were greeted by who I believe is the owner, Simon, asking if we needed any help. I told him how I heard about the store on a beer website, to which he replied, "BeerAdvocate?" Well aware of his popularity among American beer geeks, he was extremely nice and helped me pick out a selection of French craft beers that may suit my tastes. The prices were relatively cheap, especially when compared to going around bars in Paris. I drank some of the beer in the hotel, and brought a few back to the States.
If you are in Paris and would like to bring back some great beer to the States, get over to La Cave à Bulles.
★
1,055 characters
4.85
/5
rDev
+3.6%
I can confirm what the other reviewers have said - this is the place to learn about and obtain French craft beers in Paris.
Quality of what was on the shelves was excellent.
Regarding service -- Simon the owner is passionate about French breweries and is an expert on the subject. We had visited a couple of the breweries and met a few of the brewers but it was my impression that he was more than happy to introduce anyone to the French beer scene and find beers to match your taste. He spent a considerable amount of time with us.
Selection in a shop like this is a relative concept - there were a couple of beers from French Flanders that I did not see that I would have liked but the selection of other French artisanal beers was excellent and there was a small but nice selection of quality Belgian beers.
With regard to prices, you can pay nearly EUR 8 for a 50cl bottle of German beer and over EUR 11 for a bottle of 3 Monts at local restaurants. By comparison, this place is a bargain.
As pointed out previously, Simon would likely trade for quality beers, particularly of the hoppy variety.
★
1,104 characters
4.7
/5
rDev
+0.4%
Quality: 5/5 - This store is great selection of French microbrews and a few choice Belgians as well. You can be confident that everything on the shelves is top quality and is reasonably fresh.
Service: 5/5 - The owner speaks English very well and is extremely helpful but not pushy. You get the sense he really loves French beer and is doing what he can to showcase it.
Selection - 4/5 - This shop is a showcase of French microbrews and that is its aim. There is a small Belgian selection but the focus here is French beer
Value: Considering that this store is in Paris is it quite reasonable, in many other cities it might be a tad pricey.
★
644 characters
5
/5
rDev
+6.8%
I'm sure glad I saw this store's card on the wall at the Cantillon brewery/museuem or I would have missed it on my visit to Paris (thankfully now it's been added to BA). If you're interested in finding out about under-the-radar French craft beer, this is THE place to go. So many beers I hadn't heard of - it was like I was I was just getting in to craft beer all over again! Simon the friendly owner is very helpful & knowledgable & speaks English quite well. He's very proud of the French craft beer scene and, as someone mentioned already, will be considered one of it's visionaries in 15-20 years.
Some of the beers I bought were a little thin in the mouth - which I'm thinking might be more to the French taste as so many blonde beers seem to be popular there - but it was a great experience to try so many new beers brewed by small brewers. My favorite beer I tried was the Saison Saint Medard - a perfect saison in my opinion. Tell Simon what you like & he'll steer you towards something good.
This place was the perfect antidote to the Belgium withdrawals I was having!
★
1,081 characters

5
/5
rDev
+6.8%
Wow. This place is great. If you are coming to Paris, it's imperative that you visit here. I mean, absolutely necessary. A wide selection of French beers tops anything you will find anywhere else in Paris. There certainly isn't every single craft beer made in France here, but there is such a large variety, that you'll find plenty to drink. And on top of that there is a huge amount of Cantillon brews to choose from. More than you would normally find in NYC even. But I am here for French beer. My first visit I grabbed four bottles from Brasserie des Garrigues and Saint Colombe. They were all tasty and I drank them at night. On my next visit I must have grabbed 30-some beers. As far as service goes: Simon is the man. Quite ready to tell you about any beer or brewery you should ask about (and in English no less!), he brings a wealth of knowledge about anything you'll want to know about. Not only that, he's completely honest and forthcoming about whatever topic comes up.
I think Simon is several years ahead of the beer curve here. If Paris is any indicator, France is where the U.S. was about 15-20 years ago and people like Simon should be supported at all costs. If you are visiting, I'm not sure what more you could ask for with so many French beers being available here. And if you're French, you definitely need to show love to your beer industry and shop here routinely. And if all of that isn't good enough, there are plenty of big hitting Belgians to go for as well (Cantillon, trappists, Brasserie la Senne, etc.) Stellar. And I am happy to make this my first perfectly rated beer establishment.
Quite close to Centre Pompidou.
P.S. Simon loves hoppy beers. So if you feel so inclined to bring him something, I am quite sure he would be appreciative.
★
1,774 characters
5
/5
rDev
+6.8%
THIS IS THE PLACE TO FIND FRENCH CRAFT BEER.
I visited this establishment while on a visit to Paris with my wife and in-laws. Before leaving the States, I contacted the owner Simon and proposed a trade. I brought along a Great Divide Hercules Double IPA, Great Divide Yeti Oak Aged Stout, Avery Hog Heaven and a home brewed chocolate porter.
Simon met us at the door with a smile and was very excited by our "big" American beers. He was a gracious host, not only suggesting and thoroughly explaining his favorite French craft beer, but also taking time to detail the nuances of the industry in his country.
As we were leaving a brewer from Brasserie Thiriez (brewery) drove up with a delivery and we had the opportunity to make his acquaintance. One of the selections Simon recommended happened to be his Etoile du Nord - looking forward to giving it a try.
I'd highly recommend swinging by Simon's shop and taking home a few souvenirs.
★
941 characters
La Cave à Bulles in Paris, France
100
out of
100
based on
54
ratings.