Dismiss Notice
Dismiss Notice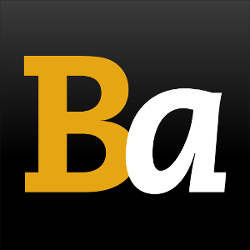 Join Our Email List →
And we'll send you the latest updates and offers from BeerAdvocate, because knowing is half the battle.
Dismiss Notice
Peregrine Pilsner
- Mendocino Brewing Company
| | |
| --- | --- |
| Educational use only; do not reuse. | |
Reviews: 15 | Hads: 69

3.02
/5
rDev
-13.2%
look: 2.5 | smell: 3 | taste: 3 | feel: 3.5 | overall: 3
Pours a hazy, copper color. Slight retention and slight lacing. Smells of strong pale malt, strong sweet malt, hint of alcohol, and a hint of yeast. Fits the style of a Czech Pilsner. Mouth feel is sharp and crisp, with an average carbonation level. Tastes strong pale malt, strong sweet malt, hint of alcohol, and a hint of yeast. Overall, a below average pilsner in all aspects.
★
387 characters
3.03
/5
rDev
-12.9%
look: 3 | smell: 3 | taste: 3 | feel: 3.25 | overall: 3
TGIF...first beer for the evening is the Peregrine Pilsner. The beer poured a hazy yellow with thin white head that is not lacing. The scent is slightly sweet with a corn meal flare. The taste is crisp and smooth....slight grass twang. The mouthfeel is lighter in body with good carbonation. Overall its drinkable but I would go out of my way to fiind it.
★
355 characters
3.08
/5
rDev
-11.5%
look: 3.75 | smell: 3.25 | taste: 3 | feel: 2.25 | overall: 3.25
Not sure what to make of this one...
Pretty appearance, thick white head, slight orange tint.
Smell is about what youd expect, but with maybe a slight autumn citrusy hint...?
Taste is kind of boring.. Not bad, but it just reminds me of your typical American lager ...slightly cleaner and crisper though, with the little citrusy twist.
Thin mouthful which is confusing. I see the head, I see the bubbles, why dont I taste them? Feels a little too watery for me.
Overall it's not dissapointing, just not something really worth buying. In 3 days I will forget I ever even tried this beer.
★
590 characters

3.84
/5
rDev
+10.3%
look: 3.75 | smell: 4 | taste: 3.75 | feel: 4 | overall: 3.75
Appearance: Straw yellow with large bubbles. Nice thin layer of white lacing around the glass.
Smell: Very fresh. Lots of grapefruit zest follows up mildly spicy caramel malt.
Taste/Mouthfeel: Sour grapefruit and orange zest. A faint hint of pine in the background. A bit too bitter in the finish, but the mouthfeel is very clean and crisp.
Overall Drinkability: Refreshing light beer with IPA characteristics.
★
413 characters

3.85
/5
rDev
+10.6%
look: 3.75 | smell: 3.75 | taste: 4 | feel: 3.75 | overall: 3.75
A-hazy gold color with a white head that fades fast, but leaves a great lace on the glass
S-gain sweetness, and fruity
T-the hops comes in at first then you get the sweet grain that goes back to a hop bitterness in the end
M-Medium body and low carbonation
O-This beer is has a sweet gain smell with very little hop smell, but the taste has a strong hop taste with a small amount of gain sweetness.
★
398 characters
2.94
/5
rDev
-15.5%
look: 3 | smell: 2.75 | taste: 3 | feel: 3 | overall: 3
Appearance: Golden hue without a lot of foamy goodness - Poured into a pilsner glass .
Carbonation still has nice movement but bubbles are like Mr. Bubbles bath soap bubble... well perhaps I embellish for effect .
Smell: Very Faint, though I must admit I tasted/smelled after an IPA tasting.
Taste: Kind of muddled with and honestly, a bit bland.
Mouth-feel: Cool, carbonation, foam. A good mouth experience.
Overall: An OK pilsner. Left me feeling a little disappointed.
Serving type: bottle
~Carry on Citizens!!!~
sMc
★
528 characters
4.45
/5
rDev
+27.9%
look: 4.25 | smell: 4.25 | taste: 4.5 | feel: 4.75 | overall: 4.5
A solid Pilsner. Great flavor without much hop to it at all. Goes down very smooth for a 5% beer, expected a little more punch but very happy with the overall taste. Would definitely purchase this again and may have to visit the brewery to taste more.
★
251 characters
3.75
/5
rDev
+7.8%
look: 3.75 | smell: 3.75 | taste: 3.75 | feel: 3.75 | overall: 3.75
Very good drinking beer, I you like IPA s, this is like an IPA blend with a pilsner . Nice hoppy aroma with a smooth finish. I will definatly buy again without any hesitation. Love the fact this comes from a small brewery and even more that it's in my town!
★
257 characters

3.48
/5
rDev 0%
look: 3.75 | smell: 3.25 | taste: 3.5 | feel: 3.75 | overall: 3.5
A: Poured from the bottle into a pilsner glass. Body is dark golden, but when backlit it becomes more orangey - with a slight haze to it. Half-finger white head settles on top. A wee bit of lace is left behind on the glass.
S: Cereal grains and a fruity sweetness that seems out of place in a pilsner. Expecting some grassy hops and getting no hops whatsoever.
T: First impression is of the sweetness up front - fruity sweetness over cereal. Finishes with some hop bitterness, which lingers on the palate in the aftertaste. Overall impression is that this tastes more like a German lager than a Czech pilsner.
M: Modestly creamy - not the sharper carbonation I expect from pilsners, but the feel is good. Call it light-to-medium in heft, leaning towards the lighter end.
O: OK. Goes down pretty easy, with no "off" flavors. Still, it seems a little bland overall.
★
868 characters
3.96
/5
rDev
+13.8%
look: 4.25 | smell: 3.75 | taste: 4 | feel: 4 | overall: 4
12 ounce bottle - $1.49 at Total Wine & More in Kennesaw, Georgia.
Appearance: Pours a clear, darkish gold body with a tall, airy, white head. Fairly good head retention.
Smell: Scantly grainy accent to the pilsner malt with a sweetish cereal hint to it. Lightly spicy, lightly herbaceous hop character.
Taste: Pils malt with touches of cereal sweetness and (light) graininess. Very soft citrus, bits of hopsice and dried herb from the noble hops. Medium-light bitterness. Gradually, gently drying on the back half and into the crisp finish.
Mouthfeel: Medium-light body. Medium-plus, active carbonation.
Overall: Over the years, I've never really found a Mendocino that hit the spot, but this pilsner is quite good. A nice surprise.
★
738 characters

2.57
/5
rDev
-26.1%
look: 3.25 | smell: 3 | taste: 2.25 | feel: 2 | overall: 2.75
Appearance- lotsa head whoa! hazy yellow color and about 4 fingers of white foam. It lingers like merengue . Lots of lacing.
Aroma- bubblegum melon banana some musty yeast.
taste- big carb bite. then kind of a bitter almost burnt grain flavor and then real piney hops. Slightly metalic, maybe oxidised ? I dont know that this should taste the way it does. Even after it has warmed some there still seems to be some off flavors. maybe even slightly out of balance hops to grain. Even a little plastic-y
Mouthfeel- Lotsa Gas, little else
Overall- meh! I dunno maybe I got a bad bottle. I wouldn't pursue this again
★
618 characters

3.88
/5
rDev
+11.5%
look: 4 | smell: 3.5 | taste: 4 | feel: 4 | overall: 4
Pours a murky light orange with a foamy bone colored head that settles to a film on top of the beer. Thick foamy swaths of lace form around the glass on the drink down. Smell is of malt, grain, and some grassy and herbal aromas. Taste is much the same with a medium herbal hop bitterness on the palate with each sip. This beer has a good level of carbonation with a crisp but somewhat medium bodied mouthfeel. Overall, this is a good beer but I think it tastes better than it smells.
★
483 characters
4.26
/5
rDev
+22.4%
look: 4.5 | smell: 3.5 | taste: 4.5 | feel: 4.5 | overall: 4.5
12 oz. bottle,
A: Pours yellow with a medium white head. Extensive lace and good head retention.
S: Sweet note of sour malt, grass, dandelion greens.
T: Solid malt profile, big bready notes, with a nice attacking Saaz play. Grassy, earthy hops, quite good, almost like an Impy pils.
M: Medium-bodied, crisp, firm character, long aftertaste.
O: This is a pretty impressive pilsner. Nice and full-flavoured, intense for the style, well worth a pickup.
★
454 characters
4.38
/5
rDev
+25.9%
look: 4.5 | smell: 4 | taste: 4.5 | feel: 4.5 | overall: 4.5
Delicate, clean, quenching, and still brings a brilliant showcase of noble hop character. I was told there are 5 additions of Czech Saaz added throughout the boil, delivering a full-spectrum hop palate experience. Fuller-bodied, dry. Near perfection for the style. I could drink an entire case. Definitely a re-buy. Bring it on.
★
328 characters

4.43
/5
rDev
+27.3%
look: 4 | smell: 3.5 | taste: 5 | feel: 4.5 | overall: 4.5
Appearance - Pours a clear, golden straw with a white, 2 finger head. Retention is good, resulting in a thin but sticky lace.
Smell - Smells of grain malt backed by floral hop notes.
Taste - Crisp, clean grain malt flavors upfront, then a big grassy hop cuts through and takes control. Hop bitterness dies down and turns floral, finishing with subtle notes of mellow lemon poking through. Lesser note of caramel/toffee peaks through now and again. Beautiful hop complexity supported by a solid malt backbone.
Mouthfeel - Light to medium body, with lively carbonation tingling the lips, mouth and tongue. Hints of buttery diacetyl, then finishes somewhat dry.
Overall - Mendocino's latest edition, and it's a doozy. One of the more complex, assertive pilsners I've had to date. Only one other pilsner I can can recall that was more aggressive, Rogue's Uber Pils, and that, so far as I know, is no longer in production. A certain future buy, especially on hot summer days.
8/31 - My second foray into this beer, and damn is it incredible! One of the exceptional American made pilsners on the market today, and Mendocino's best beer by far!
★
1,143 characters
Peregrine Pilsner from Mendocino Brewing Company
81
out of
100
based on
15
ratings.