Dismiss Notice
Dismiss Notice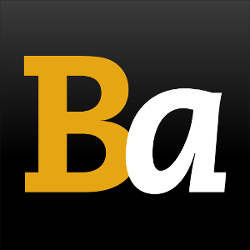 Join Our Email List →
And we'll send you the latest updates and offers from BeerAdvocate, because knowing is half the battle.
Dismiss Notice
Rocking Rudolph
- Greene King / Morland Brewery
Reviews: 6 | Hads: 14
Reviews by thierrynantes:

3.53
/5
rDev
+3.5%
look: 4 | smell: 3.5 | taste: 3.5 | feel: 3.5 | overall: 3.5
Beer bottle (50 cl.) purchased from Le Comptoir Irlandais, and tasted in 2012.
Appearance : amber color, with white foam head (not persistent).
Smell : hoppy, malt and caramel aromas.
Taste & mouthfeel : malty with a refreshing bitter finish.
Drinkability : an average beer in the style English Bitter.
★
303 characters
More User Reviews:

3.42
/5
rDev
+0.3%
look: 3.25 | smell: 3 | taste: 3.75 | feel: 3.5 | overall: 3.25

3.25
/5
rDev
-4.7%
look: 3.25 | smell: 3.25 | taste: 3.25 | feel: 3.25 | overall: 3.25
A 500ml clear glass bottle with a BB of Oct 2014. Acquired recently from a supermarket. The label describes it as a full-bodied Christmas ale (quite possibly an exaggeration).
Poured into a straight pint glass. A clear coppery-red colour with medium carbonation. Forms a large head of creamy off-white foam that lasts for a minute or two before dissipating. Aroma of fruity caramel malt with hints of ale yeast, toasted grain and stewed leaves. Faintly sweet and possessed of that ubiquitous 'Greene King' character.
Tastes of mild roasted malt with a dry finish. Notes of caramel, fruity ale yeast, subtle dried fruit, grain and stewed leaves. A touch of cardboard in the background. Faintly sweet, followed by a restrained, leafy bitterness upon swallowing. Mouthfeel is smooth, tingly and dry, with effervescent carbonation and decent body. Somewhat astringent, accompanied by an aftertaste of harsh stewed leaves, fruity yeast esters and mild caramel.
Meh - another bog standard Greene King offering. Looks OKish, while the aroma and flavour have a bland combination of fruity yeast and caramel malt. A tad harsh as well. So-so body. Not particularly Christmas-like, and generally forgettable. I can't say that this is worth your while - give it a miss.
★
1,260 characters
3.26
/5
rDev
-4.4%
look: 3.75 | smell: 3.25 | taste: 3.25 | feel: 3 | overall: 3.25
Clear 500ml bottle claiming to be a Hardy & Hansons beer brewed in Bury St Edmunds by Greene King: poured into an Abbot Ale glass tankard at home on 17th Dec 2013. Taken with a meat platter of Wiltshire Ham, German Peppered salami and a Pork Pie!
Good looking beer, huge head of lightly tanned foam on top of a clear mid-mahogany body.
Malty feel to the aroma with a toffee apple hint.
The taste is also malt led, with a fruity trace. There is a mild Christmassy spiciness but not enough to get excited about. Originally a 5.0% ABV beer I believe, it needs that extra alcohol and the oomph it would give to this OK brew.
This is just better than average for a mass produced UK Winter brew, but it could be so much better if they'd kept too the higher alcohol level IMHO.
★
775 characters
3.28
/5
rDev
-3.8%
look: 3.75 | smell: 3.25 | taste: 3.25 | feel: 3.25 | overall: 3.25

3.37
/5
rDev
-1.2%
look: 3.5 | smell: 3.25 | taste: 3.5 | feel: 3.25 | overall: 3.25
This is probably the Christmas beer I've been looking forward to least
clear bottle and credited to a defunct brewery
It looks good rich dark brown body and thick tan head, though this quickly disappears
Not that bad on the aroma wheatey, malty and yeasty.
Brown sugar and bitterness slightly soapy not overly sweet
actually quite well balanced
I expected to hate this and it is not that bad
slightly thin and over fizzy on the MF front
It's okay
★
454 characters
3.3
/5
rDev
-3.2%
look: 3 | smell: 3 | taste: 3.5 | feel: 4 | overall: 3
The ale is clear deep amber/chestnut an off-white small head with little lacing and few curtains.
The smell is weakly nuts, apples and pears.
The taste starts with sweet bread, a hint of butter, some spices, mainly anisette, bitter apple peel.
Light carbonation, a bit thin but very refreshing, a dry finish.
Might have been a bit old (the butter notes), but in all a fair "bitter".
★
386 characters

3.67
/5
rDev
+7.6%
look: 3 | smell: 3.5 | taste: 3.5 | feel: 4.5 | overall: 4
This is a beer that was brewed by Hardys & Hansons before they were (regrettably) purchased by Greene King. The bottles still bear the Hardy & Hansons name. I purchased this bottle on December 8th, 2010, in an off-license in Galway, Ireland.
A: Poured from a bottle into a Hoegaarden pint glass in low altitude Galway, Ireland, on December 8th, 2010. Pours a clear gold with a touch of amber and a nice thick head that retains well. The head is three fingers and creamy. I'm looking forward to my first sip.
Sm: Very nice. A light but pleasant smell of malt and fruit with barley. Hoppy, but not overdone. Individual notes are difficult to detect with my broken nose. It's definitely appealing.
Taste: This is my introduction to the winter warmer style, and I'm loving it. It's very well balanced, with a remarkable finish that is slightly bitter but brilliantly complementary to the body, which is multi-note. I crave the next sip.
Mf: Just dry enough to tease the tongue into wanting another sip. This beer uses coarseness in a very deliberate and a very successful way. The finish is crisp and delightful, with a wet tease at its end. Very well done.
Dr: I'll be getting this again when I can find it, and I'll be trying more winter warmers in the future. An excellent introduction to the style, it seems, and this coming from a stout lover.
★
1,353 characters



3.28
/5
rDev
-3.8%
look: 3.75 | smell: 3.25 | taste: 3.25 | feel: 3.25 | overall: 3.25

3.5
/5
rDev
+2.6%
look: 3.5 | smell: 3.5 | taste: 3.5 | feel: 3.5 | overall: 3.5
4.01
/5
rDev
+17.6%
look: 3.75 | smell: 4 | taste: 4 | feel: 3.75 | overall: 4.25
Rocking Rudolph from Greene King / Morland Brewery
-
out of
100
based on
6
ratings.