Dismiss Notice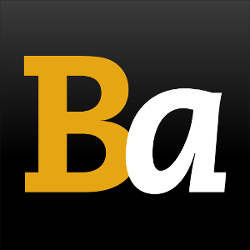 Site Performance Updates: We're aware of the nightly site outage, and working on resolving the issue.
Ebenezer's Brewpub / Lively Brewing Co.
BEER STATS
Beers:

37

Reviews:

Ratings:
PLACE STATS
Reviews:

61

Ratings:

Avg:

4.55

pDev:

11.21%

Taps:

35

Bottles/Cans:

700

Cask:

N

Beer-to-Go:

Y
PLACE INFO
Type:
Brewery, Bar, Eatery
112 Pleasant St
Brunswick
,
Maine
, 04011-2207
United States
(207) 373-1840 |
map
www.lionspridepub.com
Notes:
No notes at this time.
Added by ToasterChef on 07-03-2009
Reviews: 61 | Ratings: 86
4.9
/5
rDev
+7.7%
vibe: 4.5 | quality: 5 | service: 5 | selection: 5 | food: 4.5
Here's a truly wonderful treat in the middle of nowhere. Not that Brunswick Maine is nowhere, but this place would be phenomenal anywhere in the world. It's off the highway in a mini-mall like setting. So, you have to drive to it. Without my GPS, I might have missed it. I'm glad I didn't.
Since Lion's Pride opened only 2 months ago, I think it needs to get itself established. My family arrived at 12: 15 and we were the first ones there. When we left an hour later, there were maybe five tables. Our waiter admitted that he didn't know beers really well yet, but he offered to find out the answers to any questions I might have. In fact, the Master Brewer (for the future brew pub) came by many time to see what we thought of the offering (an impressive tasting tray of six of their 35 beers on tap).
This is the best service beer place I've ever been to. Even the cook came to our table to see if we liked our lunch (an excellent Reuben, a pot of mussels, and a plate of sausage). For all of this, you will have to pay an above-average price. For three of us, we spent $84 (without tip) for lunch. The tasting tray was $29, which is priced by taking the full glass price and halving it for each of the approximately 5 ounce pours.
Anyway, this is a place that is worth going out of your way to find. While the food is very, very good, this is a story of phenomenal selection of superior beers.
★
1,402 characters
3.25
/5
rDev
-28.6%
vibe: 3 | quality: 3 | service: 3 | selection: 4 | food: 3
I have to agree with grady546 here. I am sad to say that since the departure of Ryan and Leigh the "pride" is not the same.
the new staff does not know the product.
They do not seem to WANT to be there and serve the product.
The beer list seemed out dated and stale (some winter beers and even a few holiday beers up!)
the vide is not the same either. when you walk in nobody greets you and seems excited to have you.
the food, service, tap list...ALL have gone down hill.
We need to get the big bosses (Chris?) down here and running things for a bit or I fear the end will be near.
★
589 characters

4.95
/5
rDev
+8.8%
vibe: 5 | quality: 5 | service: 5 | selection: 5 | food: 4.5
I was there last Sunday and had a wonderful time. Enjoyed a Abbaye De Saint Bon-Chien and a Pannepot on draft - both amazing. My girlfriend got a Val Dieu tripel and Cuvée Des Trolls and enjoyed both. They have an awesome beer draft list and the bar and restaurant are beautifully done. We sat at the bar and Michael was so personable and very helpful in picking out beer for us and others at the bar. Their cheese plate was a great compliment to the beer. Definitely a must visit when in the Portland area.
★
508 characters

4.72
/5
rDev
+3.7%
vibe: 5 | quality: 4.5 | service: 4.5 | selection: 5 | food: 5
I stopped by last Friday on my way north with my 8yr old niece and my 16 yr old son. So I only had one glass but when it's a 2005 Cantillon Lou Pepe Framboise it was one hell of a glass
The place is really fantastic the furnishing and décor are the best I have seen in a pub in Maine. From the hand blown glass taps , the gorgeous bar and bar back to the art on the wall this place radiates class and old world charm.
I happen to spy Chris, I went over to say hi and tell him how much I like the place. To my surprise he greeted me by name which was a feat to say the least. Seeing I met him once back in September last year. That is just more proof that this guy is a great proprietor. We talked a little about what was going on and I mentioned splitting a bottle of a rather obscure DFH with a mutual friend. He walks over and produced a first addition chilled bottle of Chateau Jiahu out of the cooler. WOW, that just proves that the selection of brews in this place is off the charts.
Like I said I just stopped in for a quick bite and a brew so I stuck to the pub food section of the menu. I had a burger with mushrooms sautéed with beer and toped with a nice beer cheese. The burger was so good my son was stealing my fries and dipping it in my burger dripping's. He had the wings and I didn't get to sample any, he loved them. The only draw back was the lack of a kids menu (or the lack of one pointed out to me) but my niece really enjoyed her quesadilla.
I will defiantly stop in the next time I am head north hopefully with someone else driving. I saw a couple of bottle I wanted to try
I can't wait for the brew house to get into full swing I might have to book a room in town and stay overnight.
★
1,714 characters

4.9
/5
rDev
+7.7%
vibe: 5 | quality: 5 | service: 5 | selection: 5 | food: 4
Stopped in on 7/18/09. I've been to Ebenezer's before and I've experienced Chris's hospitality, so I was expecting more of the same. I wasn't disappointed at all. The atmosphere is lively, yet relaxed. The beer selection is second to none. I had a bottle of Cantillon Gueze, Abt. 12, and a berliner weiss on tap. The waitress wasn't as well versed on the beer selections as I would've liked, but the place has only been open for a few weeks, so you can't hold her at fault. I highly recommend the Lion's Pride.
★
510 characters

4.95
/5
rDev
+8.8%
vibe: 4.5 | quality: 5 | service: 5 | selection: 5 | food: 5
Note: This review is way back when Ebenezer's Brewpub was known as "Lion's Pride".
Came here last Friday night with my girlfriend. Another excellent beer bar that has opened in Maine and the Brunswick area could definitely use it. Although, I'm not sure on the building location, I can imagine it being lost along that 4 lane drag.
First off, my girlfriend hates beer, been trying to get her onto it, so far only lambics have worked. Fortunately, they had lambics on-tap, as well as many bottled selections, but I was able to convince her to try one of the flanders reds that they had on-tap (she already likes the Duchesses, but we went with something unknown) and low-and-behold, she liked it. I have a hard time bringing her to place when I want to get a good drink because she usually has to resort to mixed drinks at most places and she prefers doing that at home. So the selections have that Chris and Jen have assembled so far make it much easier for me to ask if she wants to go out (and hopefully here, she's not so much a fan of Novare Res, not enough lambics on-tap and the bottles are expensive).
Our waitress was very kind and when we asked questions about a couple of the beers, if she didn't have an answer she went to find out and told us everything we wanted to know. A little slow on getting the check (according to the gf but she wanted to leave asap, I was fine watching the sox game, they lost though), of course this was shortly after a group of 12 came in.
As I mentioned earlier, the location of the building could have been better but I know they had some difficulties finding a suitable location for quite awhile (the former Eggspectations building, current Sea Dog location). The insides are crisp and clean with minimalistic beer artwork adorning the walls, the dragon on the ceiling is awesome, as well as the glass tap handles. Although, the Surly artwork is just cruel and unusual punishment, I know Surly isn't distributed in Maine and although Chris has some wicked connections, any hope of Surly products being in the bar is of course dashed right away with a quick glance, grrr ;)
Addition Review (7-12-09):
Decided to come here for lunch for my birthday and it ended up being a great choice. The food was great (I had the Allagash sandwich, I'm a sucker for pulled pork), we had an appetizer of buffalo wings that were quite spicy but not too painful (Chris, my mom wants the recipe, or at least a container to take home, haha). My parents both enjoyed their meals, all the staff was very attentive and very nice, we were checked on by no less than three different people throughout the drinks and food. Glad I picked this place for my birthday meal.
★
2,692 characters
5
/5
rDev
+9.9%
vibe: 5 | quality: 5 | service: 5 | selection: 5 | food: 5
So, I may not be mr. beer advocate, but having grown up in philadelphia and traveled most of the country, i've seen my share of bars and brewpubs.
I happened to pick the right time to return to ebenezer's last weekend (a completely different and absolutely amazing experience) only to find out that chris and jenn's new bar opened 2 days earlier. We stumbled in around noon on sunday and instantly new it was worth the extra driving. There are bars and restaurants that you go to for good food and a good drink. Then there are places like ebenezer's and lion's pride that remind you that there is more to life than what we've become accustomed to.
First off, i have to give them credit for the atmosphere they created. It is clean and fairly upscale but by no means 'snooty'. It is warm and friendly with too many small details to list (but as others have written the tap handles are incredible, the paintings were amazing, and the tanks visible at the entrance put it over the top). Everyone who worked there was friendly and only enhanced the experience.
As far as the beer, i don't see how you could ask for much more. 35 taps with beers that make you look right past the abst 12's and aged big foots. I had a cuvee de jacobins and a de glazen toren. The bottle selection was equally as impressive, with a whole case dedicated to sours. Keep in mind that this place is new and will evolve its selection too, especially when they start brewing with guest brewer's from all over! They just managed to 'throw together' this for the opening. Oh, and as he's known for there was some incredible and ultra rare stuff that chris shared with us.
The food was just right for the place, with solid app's, the ability to get a quality sandwich for $10 (the pork shoulder was marinated for 9 hours and very nice) and entree's (which i didn't have so won't comment on). They gave us some house made gelato as well which you should definitely try. The menu too will evolve as the restaurant does and i can't wait to see what it's like in a year or 2.
Overall, you can't ask for a better bar. They really poured their heart and soul into the place, and while ebenezer's will always be my favorite, one of the servers said it right by calling lion's pride an 'evolution'.
★
2,263 characters
4.95
/5
rDev
+8.8%
vibe: 5 | quality: 5 | service: 5 | selection: 5 | food: 4.5
Stopped there with my boyfriend Sunday July 5 around 5. It was pretty empty, but that was because of the odd time. Apparently, Friday and Saturday nights, they were very busy. At the risk of echoing the previous reviews, here is our experience:
The outside of the place is sort of hard to recognize as your destination (it's on a busy street and we almost drove right by it), but once you walk in, it has the vibe you were expecting! The three rooms each have a bit of a different feel, all comfortable. We sat in the bar room. The paintings of brewery logos are awesome. The tap handles are beautiful, and there are a ton of them! Our server was Jeremy (I think), and he was very attentive. He told us about the beers, helped us understand the sizing options, etc. We opted to sample 5 beers (all half size, half price). These beers were amazing! Stuff you never see on tap! Let's see, we tried Cuvee de Jacobins, Alagash Fedelta, can't remember the rest. But none disappointed, and it was exciting to try these beers on tap knowing it is a rare opportunity. The bottle selection was also amazing.
I got fish and chips which were great. My boyfriend got the Chimay sandwich which was also very tasty. My main thought on the food is that I'd prefer more options. Everything looked good, but there just wasn't that much to choose from, especially for a vegetarian. If it were just a bar, the current menu would be okay, but with the separate dining room, it is clear there is also a focus on meals, and more options would help that side.
All the people who worked there were very friendly. They asked us how our beers were, stopped and chatted etc. It was great to feel welcomed and chat about beer right away. For me, the vibe and energy of a place is a key element in wanting to return, and the atmosphere combined with the staff's friendliness definitely made it a place I want to be a regular at. Too bad I live in Cambridge, MA. But it'd be a great little road trip for any beer lover. I'll definitely be back. Thanks!
★
2,028 characters

5
/5
rDev
+9.9%
vibe: 5 | quality: 5 | service: 5 | selection: 5 | food: 5
Anyone who has been to Ebenezers and heard about the opening of this place had high hopes for what was originally going to be the Pannepot Cafe.
Three years later, despite legal wrangling, personal differences and a name change, I'm here to tell you that once again Chris and Jen (and Sean Paxton) have a winner!
Upon entering Lion's Pride your eyes are drawn to the beautiful gleaming copper brew kettles, the fantastic tin beer signs, posters, artwork and murals that adorn the walls and the warm and inviting copper top L-shaped bar.
Thirty-five gorgeous hand-blown glass tap handles line one wall behind the bar and they take on a very distinctive kaleidoscopic look when they are backlit when the sun goes down.
Some of the outstanding offerings on tap were Abbey de Saint bon Chein 2008, 2003 Bigfoot, 2005 Cantillon Lou Pepe Framboise, Old Crustacean, Smuttnose Imperial Stout, De Glazen Toren, Allagash/DeStruise Fedelta and De Ranke XX Bitter.
The bottled beers are out of this world. A cooler full of lambics - various Cantillons, Drie Fonteinen, Oud Beersel, Girardin Gueuze Black Label, etc. Another cooler with shelves of Trappists, Abbey ales, Fantome's offerings, the lion's share of DeStruise's beers, Nogne-O Dark Horizon first and second editions, Mikkeler's beers, Angelique, etc., etc.
Sitting on the bar was a 10 liter bladder of unblended, still Girardin lambic that had an amazing fino sherry quality to it. For the grand opening Chris once again wowed us with his generosity as multiple bottles of JJ Blaw and JJ Roos, Cantillon Crianza Helena, 1978 Hansens Kreik served side-by-side with the 2008 version were opened and shared amongst those in attendance.
To give you an idea of the creativity in the kitchen, Cantillon Rose de Gambrinus and Iris gelatos were supremely crafted and we were able to try a one-of-a-kind beer float that was stunning. The cheese plate was killer and a fantastic value. Generous servings of five well-chosen quality offerings served with just baked bread, grapes, cherries and other fruit. The frites are a basketful of divine inspiration - the perfect crunch matched with two wonderful aiolis. The famous steak tips and Chimay burger have made the trek eastward as well.
All of the aforementioned attributes of Lion's Pride would make it a winner, but just like Ebenezer's it is the service that takes this place to the next level.
Somehow Chris finds the right people to work for him - passionate, sincere, funny and attentive. It's clear that his passion and work ethic transfer to his staff and they feed off his energy. Some of the staff made the trip over from Ebs for the opening (the wonderful Hannah) and its clear that Chris and those who have been with him have immediately trained the new staff the right way. The place just has the right vibe. Anyone who's been to Ebenezer's knows what I'm talking about. It's a place where your feel welcomed and unhurried - a brief respite from the hectic pace of everyday life.
Congratulations Chris, Jen, Sean and DeStruise on a great opening and a fantastic restaurant and beer destination!
★
3,113 characters
4.94
/5
rDev
+8.6%
vibe: 4.5 | quality: 5 | service: 5 | selection: 5
I came in for the first time last night w/ my 2 younger brothers and I couldn't have been more impressed with the entire experience... Our server was VERY friendly and personable and really seemed to know her beer...
She ALSO ended up picking my brother's favorite of the night (Buffalo stout)...as he wasn't really digging MY choices
Besides the Brooklyn blunderbuss and the Allagash we stuck with mostly Belgium and couldn't have been more pleased with the complexity and quality of everything we tried
Chris the owner really impressed me w/ service as he asked us if we were here for a Beer Advocate event...I said No, BUT I AM a member... he then gave myself and my 2 brothers some "Framboise beer gelato" on the house and a taste of some 1982 sour beer which was REALLY over the top hospitality:)
I may not move to Portland now with this place in my backyard...
Slainte~
Jeremie Buck
★
894 characters

5
/5
rDev
+9.9%
vibe: 5 | quality: 5 | service: 5 | selection: 5 | food: 5
This review was written on July 1, as soon as I got home from the Lion's Pride. I think I may have just had the best beer experience of my life. I walked into the empty restaurant and was asked by a server if I wanted I table. I told him I wanted to sit at the bar and he said I was welcome to. As I walked to the beautiful copper topped bar, the woman behind the bar said "You're Nissa's [my wife] significant other...Josh..or something with a J." I told her it was Jim and sat down, amazed that I'm already known by name at a place I've never been to before. [I've been to Ebenezer's, so Jess already knew me]
This initial experience showed me that this place is just as inviting and friendly as Ebenezer's is. Every patron is a friend and is always welcome. Within ten minutes of sitting down I was introduced to Chris Lively (the owner) as a Beer Advocate, and he handed me a $600 bottle of 3 Fonteinen J & J Oude Gueuze that he was planning on uncorking for the official opening of the bar on July 3. You don't get an experience like that at just any bar.
The Lion's Pride is laid out in three sections. As you walk in the front door you enter the dining room. It's full of comfortable looking tables. To your left is a former sun room that provides the closest thing to outdoor seating you'll find here with its glass walls. To your right is the bar area, where I spent all of my time and which I will cover in my review.
As I mentioned, there is an L-shaped copper topped bar. Behind one side of it are the 35 taps, each topped with a custom made blown glass tap handle. There are no brewery labels on the taps, all you have to go by is the wall-length chalkboard listing all 35 draft selections. Continuing the no labels theme is the glassware section behind the other side of the bar. Here you'll find wine, pilsner, tulip and snifter glasses, all unadorned with any markings [No pint glasses! This is a bar with no pint glasses!]. Later on in the evening, they put up a selection of Allagash glasses; it was the only labeled barware in sight, save one random St. Bernadus chalice that looked out of place on it's shelf. I doubt that the Allagash glasses will last much longer than the kegs of Fedelta and White that are currently on offer, unless another Allagash keg is tapped.
Surrounding the glassware are the bottle coolers, although you could easily call them a beer museum. In my quick perusal I spied a bottle of Gargamel, numerous vintages of Cantillons, a selection of De Rankes, and some 3 Fonteinens (including the aforementioned 03 J & J Oude Gueuze), and that was jsut the labmic cooler. At the other end of the bar are a number of Trappist selections, abbey ales and other Belgian goodies.
Elsewhere in the barroom you'll find a flat screen television, a long upholstered bench on one wall, a number of tables with upholstered chairs that match the bench, and satellite blues music on the loudspeakers. On the walls are an assortment of bar signs. Even better than the bar signs are the large murals representing a number of different beer labels form around the country. The walls are either dark red, yellow or black, representing the three colors on the Belgian flag. There is a tin ceiling. I don't recall what the lighting was like, but it was bright enough to feel comfortable. There are a few windows that look onto Pleasant street. It was very cozy and comfortable without feeling forced.
The service was excellent, with everyone eager and willing to discuss beer. They were also quick to ask you if you wanted a refill once your glass got empty (for both beer and water). I forget all the names of the people I met, but each of them would be a perfect server; to have a team this prepared and competent on opening day is amazing.
I didn't try the food, but it looked great. The beef and pork come from the same farm that provides the meat for Ebenezer's Pub, and those selections are to die for. All of the fruit and vegetables are purchased fresh at the local farmer's market. I imagine the seafood is local as well. The cheeses are all artisanal, including some Trappist selections.
One aspect of the bar I cannot review yet is the brewery side. All of the brewing equipment is visible through large windows in the dining room. It will be a few months before anything drinkable is produced, but if it is even half the quality of the rest of this bar, then the beers will be something to go far out of your way for.
In summary, I can't say enough good things about the Lion's Pride. Previously, any beer fan would need to go to any of three places in Maine: Ebenezer's, Novare Res or the Great Lost Bear. We can now safely add a fourth location to that list, and it may very well enter the list at number 1. If God were a craft beer drinker, he's be a regular here. Do whatever you can to get to the Lion's Pride. You will not be disappointed. For me, it is brewpub perfection.
★
4,920 characters
Ebenezer's Brewpub / Lively Brewing Co. in Brunswick, ME
99
out of
100
based on
61
ratings.