Dismiss Notice
Dismiss Notice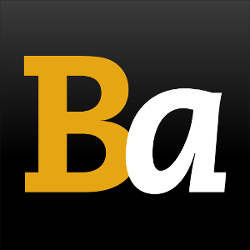 Join Our Email List →
And we'll send you the latest updates and offers from BeerAdvocate, because knowing is half the battle.
Dismiss Notice
Jake's Martini Bar
Reviews: 7 | Visits: 7

4.45
/5
rDev
+1.1%
vibe: 4.5 | quality: 4.5 | service: 5 | selection: 4 | food: 4
Great find via Beerfly. Small little bar in the front with a much larger area in the back that seems to only get use on weekends when they have bands there. 6 taps, all craft. McChoufe, Gordon, Chimay, Allagash Fluxus. I went two nights and on the second night, the Gordon had been replaced with Coronado Idiot. Bartender was a fun, friendly guy who remembered me on the second night, talked to us about beer, whiskey and music, and seemed to know plenty about all three. I'll be in Wallingford a lot from now on and I'll be coming back.
★
537 characters

4.4
/5
rDev 0%
vibe: 3.5 | quality: 4.5 | service: 4.5 | selection: 4.5 | food: 4.5
I brought my wife and 87-year-old mother here for dinner knowing from previous reviews that, at the very least, there would likely be a decent beer in it for me. I was not disappointed.
I instantly remembered the building as being an Irish pub I used to frequent in the mid-80's when I lived in the area. After asking several of the barely-21 staff, I finally found one old timer there that reminded me that back then it was called O'Rosenbaum's. It's a much different establishment now, with a main bar, a dining room off to the right side, a back bar (where a band was scheduled to play later that night) and an upstairs function room. Nice layout.
We arrived at 5:30 on a Saturday evening (Mom's preference) we found the place empty except for a private party in the back bar that was just breaking up. We were seated in the small dining area across from the front bar. It was quiet, a bit too quiet, actually; not even any soft music playing for ambiance. It was fine as the place filled up but a bit weird when empty.
While the women wanted wine, I ordered a flight of the 6 available and impressive drafts- Raging Bitch, Aventinus, Saison DuPont, McChouffe, OB's Gordon and Porterhouse Red. All were 3 ounce pours. Individual drafts of each were priced between $9 and $12- a bit steep! Since I didn't order a full size of anything (but did have another wee dram of Gordon) I can't speak to whether or not appropriate glassware was used, but the small beer selection was obviously well curated.
Food was stellar. All three of us had filets that were butter-tender and cooked perfectly. The ladies had the tapas-sized filet, which was a healthy 6 ounces and topped with gorgonzola ($12). My entrée was an 8 ounce served with onion strings, potato and salad ($20). The girls each had soup (a thin but tasty clam chowder and French onion with the cheese welded to the crock, as usual) which they enjoyed. A dessert special of chocolate lava cake was enjoyed by all.
A worthy draft selection, a good wine list, and specialty spirits (featuring, of course, martinis) along with very tasty food means that I will certainly return to Jake's.
★
2,148 characters
4.9
/5
rDev
+11.4%
vibe: 4.5 | quality: 5 | service: 5 | selection: 5 | food: 4.5
We've always known this place as Jake's Tavern, never realized the Martini Bar. We come here quite often and its one of our favorite places in the area. It has an upscale atmosphere that is warm and comfortable. Located in a turn of the century brick building which retain many original details. There are 3 bars inside the building. The main pub is located in the front left of the building with a dining room off to the right. Both rooms are separated by a central hallway that leads back to another room which has a bar and an area where there is live entertainment every weekend. Usually the entertainment is pretty good. Upstairs there's a more private area that has a VIP lounge and a small bar which I believe is used for private parties and banquets.
The beer and food is excellent. They have a staggering selection of beers, scotches, tequilas, wines and martinis. The staff is very knowledgeable of the products they stock.
★
934 characters

4.22
/5
rDev
-4.1%
vibe: 4 | quality: 4.5 | service: 4 | selection: 4.5 | food: 3.5
I took my wife out for a date to Jake's the other night, and we both enjoyed it. The atmosphere was upscale without being pretentious (warm colors, dim lighting, and a stage with a band setting up that never got around to playing while we were there), and the service was perfectly acceptable (although it took a long time to get our check). I only checked this place out because of what I'd read about it on BA, and it was definitely worth a shot. The beer menu was pretty impressive, except for the fact that they only have 6 taps; all six were solid beers, though (LaChouffe, Delirium Tremens, Capt. Lawrence Extra Gold, Ayinger Octoberfest, Aventinus, and Stoudt's Scarlet Lady the night I was there), and the bottle list was quite extensive. I had the Extra Gold, and received an ample pour in a St. Bernardus chalice - not exactly the glassware I was expecting for a tripel, but awesome all the same. My only complaint with the beer was the price - all tap beers were between 7 and 12 dollars, and there was no sign of any happy hour specials of any kind. The selection and atmosphere weren't good enough, IMO, to merit that kind of mark-up (especially compared with Delaney's everyday prices or, especially, Prime 16's happy hour). The food was decent but thoroughly unremarkable, but I may go back to try their filet, which (surprisingly) looked like on of the best values on the menu ($20 for an 8oz filet w/2 sides). Overall, this place is well worth a look if you're in the neighborhood or looking for a change of pace (and a chance of running across a new beer on tap). I'll probably be back, if I can tear myself away from the cheaper beer, better selection, and better burgers to be found closer to home at Prime 16.
Cheers!
★
1,740 characters
4.5
/5
rDev
+2.3%
vibe: 4.5 | quality: 4.5 | service: 4.5 | selection: 4.5 | food: 4.5
After several recommendations, we had Jake's on our list of places to go, but we just didn't get there. So, at Final Friday at New England Brewing we were introduced to the owner of Jake's, Anthony and talked beer, scotch, wine, etc. Great guy, lot of passion.He was telling us about what he had on tap....all sounded good and when he mentioned that he currently had Captain Lawrence Xtra Gold on, we decided, OK , tomorrow then.
The front tavern section is really nice, genuine old fashioned classic bar; like going back to the earlier part of the 20th century...huge mirrors in back of the granite topped bar.
Taps included, Houblon Chouffe, CL Xtra Gold, Stoud'ts ESP,Ayinger Ofest, Delerium,
Bottle list was outstanding.
We each ordered Filet Mignon; mine with mushrooms and swiss and my girlfriend had the Cajun style. Both were excellent as were the sides; grilled veggies with balsamic, mustard(?) glaze,cranberry walnut risotto, mashed potatoes.
Lots of interesting appetizers. The staff was very friendly and very knowledgable about beer, wine, single malts,etc.
Nice neighborhood bar feel to it.
There is a large back room with live music and another bar, and a third bar upstairs. They are currently expanding their space for dining.
Great place , check it out. We will be back for sure.
★
1,299 characters
4.13
/5
rDev
-6.1%
vibe: 4 | quality: 4 | service: 4 | selection: 4.5 | food: 4
Even though the name includes "Martini Bar"...trust me, you will not be disappointed with the beer selection at Jake's. This place is a hidden gem when it comes to decent beer in Wallingford, CT.
Only six taps, but ALWAYS quality beers on tap. No BMC found on tap here. In addition to those beers previously listed, I've regularly seen various Chimay offerings, Captain Lawrence, Schneider Weiss or Aventus, Delirium Tremens and DuPont Saison. Jake's has a solid bottle beer selection as well. They regularly update their website with draft and bottle selections.
Tapas are on the food menu. All delicious. Music sometimes on Friday and Saturday nights can be good as well. Overall, worth the visit if you are in the area.
★
725 characters
4.38
/5
rDev
-0.5%
vibe: 4.5 | quality: 4.5 | service: 4.5 | selection: 4 | food: 4.5
I know, "Martini Bar"... they have good wine too, so sue 'em.
Tony also has the kohones to have six taps in Wallingford with no crap on tap:
As of 7/23/09:
Oscar Blues Mama's little yella pils
St.Bernardus ABT 12
Lagunitas "A little sumpin sumpin" Ale
Ommegang Rare Vos
Chimay Cinq Cents
Rodenbach Red Ale
Rumor has it, if you ask for a Budmillors product, you'll be served a New England Brewing Elm City Lager, if you really,really don't like it, its on the house.
Nice bottle list, great service, awesome food, old school neighborhood bar atmosphere, they even have an outdoor beer garden.
★
595 characters
Jake's Martini Bar in Wallingford, CT
-
out of
100
based on
7
ratings.