Dismiss Notice
Get 12 monthly issues of BeerAdvocate magazine and save $5 when you select "auto-renew."

Subscribe now →
Dismiss Notice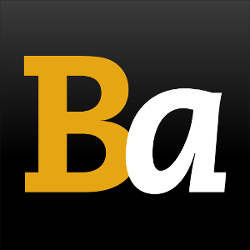 Join our email list →

And we'll send you the latest updates and offers from BeerAdvocate, because knowing is half the battle.
Velvet Fog
- Sun King Brewing Company
| | |
| --- | --- |
| Educational use only; do not reuse. | |
Reviews: 12 | Hads: 83

4.13
/5
rDev
-7.6%
look: 3 | smell: 4.25 | taste: 4.5 | feel: 3.75 | overall: 3.75
A: Pours a dark, reddish brown. 1 Finger head that disappears quickly. Not much lacing on glass or top of the brew.
S: Strong malty whiff. Heavy bourbon scents, toffee notes and dark figgy fruit smells.
T: More caramel than the nose would suggest. Mostly bourbon but its awesome. The dark fruit tastes work well.
M: The creamy, medium-full body is great. Higher carbonation than anticipated but its not terrible.
O: Strong hype, and might not be worth the price, but overall a good beer. Glad I have a second, so that I can let it sit for a few months and see if it changes. Hoping the bourbon mellows out a bit, but overall still a very good brew.
★
652 characters
4.27
/5
rDev
-4.5%
look: 4 | smell: 4.5 | taste: 4.5 | feel: 3.5 | overall: 4
On Tap
2012 Firestone Walker Invitational Beer Fest
Paso Robles, CA
Nearly brown in color with ruby, crimson edges and a small khaki colored head.
Very nice, complete aroma of dark fruits, wood, mild bourbon, and some dark bread crusts. Very appropriate for the style, and the bourbon character is a very nice addition.
The flavor is similarly good as the aroma, with the dark fruits, bready malt, a bit of brown sugar and caramel, and hint of bourbon combining for a surprisingly and marvelously flavorful, though balanced, drinkable quad.
Medium in body with moderate carbonation. This is where I judge my quads the hardest, and this one simply doesn't have the airy, ethereal quality like the Belgian masters' versions.
One of the big surprises of the festival for me, and I would have had more, if it wasn't 90 degrees in the non-existent shade the day of the festival.
★
880 characters
4.46
/5
rDev
-0.2%
look: 4.25 | smell: 4.5 | taste: 4.5 | feel: 4.25 | overall: 4.5
Poured from a can into a FFF teku glass
it pours a dark reddish brown or this could be due to the lighting in the room
there was very little head
smell was sweet and heavy of dark cherries
first taste is the same as the aroma you get those fruity tones and heavy cherry
followed by the sweetness of the belgium yeast
it is very smooth easily drinkable consider the abv and would not mind trying again
overall it is a pretty decent beer and for the style I would say it is in the upper level of a quad
★
504 characters

4.49
/5
rDev
+0.4%
look: 3.75 | smell: 4.75 | taste: 4.5 | feel: 4.25 | overall: 4.5
Can poured into a snifter.
First of all, this looks hilarious in a can. I mean this is a bourbon barrel quad, being poured from a damn twist off can. It looks like an energy drink. Well played Sun King??
Pour: Poured a murky, rusty brown with a half finger of light tan head. Head recedes to a rim and leaves no lacing. Some nice legs.
Smell: A warm bourbon caramel bite up front that evolves into raisins, figs, and overripe cherries. Lots of toffee sweetness. Some vanilla sneaks in on the end. This smells divine.
Taste: Big mellow bourbon and toffee sweetness up front, with more raisins and figs. Lots of sticky caramel, but this isn't no where close to being too sweet. Finishes with smooth bourbon toffee, figs, and a touch of lingering overripe cherry.
Mouthfeel: A bit splashy, but still an excellent sipper. Barely any heat, and I'm very pleased this isn't too sweet. Finishes with a lingering stickyness.
Overall: This was pretty fantastic. Seek out if you can. Well done Sun King.
★
998 characters
4.49
/5
rDev
+0.4%
look: 4.75 | smell: 4.5 | taste: 4.5 | feel: 4.25 | overall: 4.5
Kudos to Al for sending this beer back in March '13. I've been slacking on my BA reviews of late and I know you like to see a little writeup about the beers you send my way. That said, here we go…
Pouring this into a sweet Upland tulip glass courtesy of Al. It's a rich brown in color with great clarity. Foam formation was loose, fizzy, medium tan. Reminded me of a quick poured cola into an ice filled glass. Barely any head remained after about 10 seconds. Slight initial spiciness in the aroma takes a quick turn to cherry/raisin fruitiness along with a fair dose of some sweeter caramel notes. Raisiny/prune like fruit in the initial sips yield to a caramel covered chocolate on the finish. Sweet on the back end but not cloyingly so. There's another fruit popping up in the middle, cherry perhaps? Dark sugar combined with the raisins remind me of a delicious oatmeal addition. Also noticing some vanilla as the beer continues to warm. Light/medium-light in body with modest carbonation. Definite warming sensation from the very well masked 10% ABV.
Overall this is a deceptively smooth, well-crafted Belgian quad. Impressive depth of flavor and well masked strength keep me coming back for more sips.
★
1,212 characters

4.54
/5
rDev
+1.6%
look: 4 | smell: 5 | taste: 4.5 | feel: 4 | overall: 4.5
This beer is a Belgian Quad aged in bourbon barrels. It was a very small batch and available at an event at Flatwater as well as the Battle of Belgium at Kahns.
This beer pours a light to medium bodied cherried wood brown with great amber highlights and an off white lacing around the glass. The nose consists of sweet malts, cherries, plenty of oak, vanilla, and a nice amount of bourbon. The nose is phenomenal. The flavors consist of brown sugar, molasses, candied cherry, oak, a good amount of vanilla and features plenty of bourbon with a slight alcohol finish. It has great flavor. This is a really unique beer. It drinks medium in body and has a nice and complex after taste. Overall this beer was great, a phenomenal quad. The barrel aging did wonders for this beer. This is a must try if it's ever released again.
★
825 characters

4.56
/5
rDev
+2%
look: 4 | smell: 4.25 | taste: 5 | feel: 4 | overall: 4.5
Very bubbly caramel colored head formed. It quickly dissipated. Left with a black cherry colored liquid with some visible carbonation. Just enough light cuts through that I can see the bottom of the snifter.
The nose is full of ripe cherries. The alcohol in the nose is reminiscent of spiced rum. There's also a sort of dark fruit or vegetable note.
There's a little alcohol felt at the start along with dark cherries and tobacco. Finishes dry with a delicious lingering vanilla, butterscotch and toffee flavor.
The feel is heavy with little carbonation.
Sun King has created a winning flavor profile that makes this Quad stand out. The nose is attractive and inviting. The taste is deliciously complex and the barrel aging contributed, as opposed to dominated. This brew would be perfect if it had heavier carbonation. Regardless, this is one you should experience.
★
870 characters
4.61
/5
rDev
+3.1%
look: 4.25 | smell: 5 | taste: 4.5 | feel: 4.5 | overall: 4.5
Can poured into FFF Teku, served at cellar temp.
Second time having this, first was via growler at a Kahn's tasting....loved it then and love it now.
Please note I am NOT a Sun King homer and am generally unimpressed by them.
A - Pours a deep ruddy reddish-brown, minimal khaki head fades to an off-white ring that continues throughout. Decent legs on her as well.
S - Winner, winner chicken dinner. LOVE the smell of this one. Brown sugar, cherries, vanilla, molasses, oak, bourbon, just a slice of heaven on the nose.
T - Initial blast of Belgian yeast fading to a mixture of candied cherries and brown sugar, oak and bourbon kick in nicely as it fades into a slightly vanilla alcohol finish. Not too shabby.
M - Medium body, creamy, pretty on point for me here.
O - In the time since I had via growler vs now the bourbon has mellowed considerably. If anything it was too forward then and is spot on now. I honestly love this beer and it's complexities, it has a lot going on but it comes together for a beautiful overall experience. From the front end to the finish this beer is just solid. For as sweet as it sounds it actually finishes much drier than you would expect. My only complaint is when my glass is empty.
I give this bad boy a full 5 red lightsabers and an 8 X 10 glossy of Natalie Portman's fine rear end.
★
1,330 characters

4.64
/5
rDev
+3.8%
look: 4 | smell: 4.25 | taste: 5 | feel: 4.25 | overall: 4.75
Served: 1 pint can poured into a Duvel tulip glass.
Appearance: Thin head with a dark ruby/brown body.
Aroma: Elegant bourbon notes, dark fruits like raisins and figs, caramel, sweet maltiness.
Flavor: Raisins, figs, cherries, brown sugar, a little vanilla, and quite a bit of bourbon.
Mouthfeel: Medium-full/full body with moderate-high carbonation.
Overall: Such an appropriate name for a beer. Each sip goes down like a velvet carpet caressing my taste buds through a mysterious empty fog. The bourbon character is subtle enough to not be overbearing, yet powerful enough to be noticed (and basked in). Lovely.
★
619 characters
4.75
/5
rDev
+6.3%
look: 3.5 | smell: 4.75 | taste: 5 | feel: 4.5 | overall: 4.75
Pours reddish brown with a small beige head. Little retention or lacing.
Smells like bourbon and candied fig. Caramel, raisins and other similar fruits on the nose too with a little vanilla. Smells decadant.
Sweet caramel hits the palate first then the darker fruits start to come into play. Typical quad notes of raisin and cherry are present, but I get fig most of all as I did in the nose. Vanilla and some warming bourbon creep in at the backend. Wonderfully complex somewhat akin to a chocolate covered bourbon cherry.
Thick mouthfeel, but never got too syrupy as the bourbon did a good job of keeping the sweet flavors in check. Bourbon is well integrated and is a bit component, not the main feature. Finishes very sticky with just a dash of heat.
Wow I was floored by this. I feel several other Indy breweries have passed up SK recently, but if they start knocking more releases out of the park like this one, they'll be right back on top. Beautifully integrated flavors and just the right amount of bourbon to play nicely with the base quad. Definitely a sipper, but a great one at that.
★
1,101 characters

4.79
/5
rDev
+7.2%
look: 4.5 | smell: 4.75 | taste: 5 | feel: 4.25 | overall: 4.75
Velvet Fog was poured from the can into a snifter, appearing a murky brown color with a modest mocha head hugging the rim of the glass. The aroma smells of bourbon, vanilla, dark fruits, and a hint of sweet berries. Before I describe the taste, I must state that the taste is really good. The initial taste is incredibly smooth and warming. Notes included in the taste were dark cherries, sweet malts, dry apple, and an amaretto hints. As the taste melts, it is a but warming smooth brandy like note. My one real disappointment comes in the fact that I do not think this one is as thick as it should be. It runs a little too thin in a manner that is uncharacteristic for the style. This is still a very good beer.
★
713 characters
4.83
/5
rDev
+8.1%
look: 5 | smell: 4.5 | taste: 5 | feel: 4.5 | overall: 5
I got the opportunity to try this beer at a charity beer tasting event in Indianapolis. to my knowledge, this is only the second time Velvet Fog was released, with the other being the night before at the SK Isis tapping party at Flatwater in Broad Ripple. That being said, I spoke with Sun king's brewer who neither confirmed nor denied Velvet Fog being on the list for a specialty canning run in the near future.
Appearance
I would call this beer a ruby highlighted light brown with a light tan head that did not linger for long.
Aroma
Smelled of vanilla and Bourbon with a hint of cherry. The presence of the Belgian candy sugar was noted and just a touch of floral hop aroma rounded it out.
Taste
Delicious Quad. appropriate to style. Nothing stuck out too much save for the bourbon presence and then a really nice tart cherry finish.
Mouthfeel
I dont remember this beer being particularly heavy, which was a different way to experience a bourbon beer as many are imperial stouts. Lightly carbonated.
Overall
I cannot wait to get more of this beer. I thoroughly enjoyed it. Very unique take on a Quad.
★
1,113 characters
Velvet Fog from Sun King Brewing Company
92
out of
100
based on
12
ratings.