Dismiss Notice
Get 12 monthly issues of BeerAdvocate magazine and save $5 when you select "auto-renew."

Subscribe now →
Dismiss Notice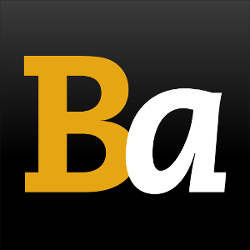 Join our email list →

And we'll send you the latest updates and offers from BeerAdvocate, because knowing is half the battle.
Lost Dog Cafe - South Arlington
Reviews: 7 | Visits: 14
Reviews by Sludgeman:

4.16
/5
rDev
+3.2%
vibe: 4 | quality: 4.25 | service: 4.5 | selection: 3.75 | food: 4.25
Visited numerous times. Almost always with the family. Sat at tables and at the bar.
A - Bright, clean, open. Family friendly, though the menu does not have food specifically designated as kid meals. But LD does not come off as a craft beer bar with lots of BAs talking beer. If you are looking for that you may be disappointed. Along with the McLean location, probably the biggest and brightest.
Q - Beer typically served in a pint glass, but also a snifter style glass. Wheats and other similar beers still served in a pint. Never had any problem with soapy taste.
S - Alwayys great service. Table servers are always very congizant of the needs of the kids. Patient with someone who has a hard time ordering his beer :-)
S - A good selection, but in many ways common. The taps rarely go to an extreme except for IPAs. I would fall off my bar stool if I saw a sour or even a belgian on tap. Go to the bottles for a wider selection, but again the choices do not have too many hard to find beers.
F - This is a pizza and sandwich shop. Order as if you were in a deli if you want a sandwich not on the menu - e.g. we always get grilled cheese. Great pizza and sandwiches. It does this very well. I do wish they had better sides. Some sauted green beans or steamed brocolli would be great for me and my kids.
V - One of the best values around DC.
★
1,350 characters
More User Reviews:

4.25
/5
rDev
+5.5%
vibe: 4.25 | quality: 4.25 | service: 4.25 | selection: 4.25 | food: 4.25
The place has a very good selection of beers, the atmosphere is very lively and the food is decent. If one is in the area not a bad place to go for a quick bite and a beer.
★
172 characters

4
/5
rDev
-0.7%
vibe: 4 | quality: 4 | service: 4 | selection: 4 | food: 4

3.95
/5
rDev
-2%
vibe: 3.25 | quality: 3.75 | service: 4.25 | selection: 4.25 | food: 3.75

4.25
/5
rDev
+5.5%
vibe: 4.25 | quality: 4.25 | service: 4.25 | selection: 4.25

4.06
/5
rDev
+0.7%
vibe: 4 | quality: 4 | service: 4 | selection: 4.25 | food: 4



4
/5
rDev
-0.7%
vibe: 4 | quality: 4 | service: 4 | selection: 4
Stopped in for a brief visit recently. I was pleasantly surprised to see Goose Island Bourbon County Stout on draft, along with a variety of other tasty brews, some of which I hadn't seen prior. Service is friendly and prompt. Nice atmosphere. The Lost Dog Cafe offers a nice selection of bottles to go. My chief gripe is the price. I paid $9.27 (not including tip) for a pint of Bear Republic Nor'Cal, a "session" IPA weighing in at under 5% abv. That's ridiculous, and enough to keep me from coming back. I understand marking a beer up, but where do we, as consumers, draw the line? I'm not sure, but more than $10 for a sessionable brew seems wrong to me. Worth a stop if you're in the area, but bring some cash if you're planning on imbibing.
★
746 characters
4.13
/5
rDev
+2.5%
vibe: 4 | quality: 4 | service: 4.5 | selection: 4 | food: 4
Interesting wall paintings. Nice design and fun bar area that felt more cozy than it actually was. Parking was a bit hard around the block.
The staff was attentive, with a knowledgeable bartender. About 20 taps, lots of beer in cases. As noted in other reviews about half price to carry out. The staff made a good place great. I will try the sandwiches next time.
Good pizza. Great chips and dip.
Please note if you order $20 worth of carry out beer, and a food item, they will deliver within 5 miles for a fee of one dollar.
★
529 characters
3.58
/5
rDev
-11.2%
vibe: 4.5 | quality: 3 | service: 3.5 | selection: 4 | food: 3.5
The Lost Dog Café now has three locations, two in Arlington, one in McLean. Both Arlington locations serve up a menu of pizzas, sandwiches, and a few other items. Both have an enormous beer list. The vibe is laid-back and canine-themed art make up the decor. The food is good, not great, but the atmosphere is fun. I have not yet been to the McLean location, but I imagine it is similar to the ones in Arlington.
As for the beer, this establishment rises above the rest. When I visited the South Arlington location in fall of 2011, I had a choice of approximately 20 taps and another few hundred in bottles. Imports were well represented, but American craft beers dominate here. I started with a bottle of Fuller's ESB ($6.50), and progressed to a 22 oz. bottle of Bear Republic Racer 5 ($10.50). My wife had a Speakeasy Big Daddy IPA, and my father-in-law, a Hacker-Pschorr. Some of the other breweries represented on the beer list included Anderson Valley, Brooklyn, Left Hand, Lagunitas, Green Flash, Stone, Victory, Troegs, Samuel Smith, Rogue, Dogfish Head and many others. There's something for everybody at the Lost Dog.
Although the beer list is top-notch, the Lost Dog Café does not deserve an "A." For one, the beers are served with frosted glasses. This may work for some lagers, but this destroyed the favor in my Fuller's. Second, the glasses are not a full 16 ounces, but instead, were of the 14 oz. variety. The trend of serving beer in pint-like glasses that fall short of 16 ounces is one I do not appreciate. Few, if any, establishments serving beer in such a glass deserve an A- or higher. Third, the massive beer list is organized alphabetically by brewery. Some may prefer this, but for me, I prefer categorization by style. For these reasons, although I recommend the Lost Dog Café for all beer lovers, I can only give it a "B."
★
1,870 characters
3.65
/5
rDev
-9.4%
vibe: 3 | quality: 3.5 | service: 4 | selection: 4 | food: 3
I have gone to the Lost Dog several times as it is in my neighborhood. I find it somewhat repulsive that the beers being sold (for non-diners) are at almost half price at what is being sold at this no-frills sandwich/pizza cafe if you choose to dine there. The smart thing would probably be to order take-out and buy the beers at half-price to go. However, there is a small selection of beers on draft that you can enjoy there. The staff are really nice there and customer environment is cozy. The other restaurant (off Washington Blvd) is a bigger and has more beers on tap than this location. The extensive food menu can be a bit too much, but it is nice to have options. There are just two televisions - I would probably frequent this place a bit more if they had better side dishes to go with their food (their fries aren't that great and chips are standard), appetizers are mediocore at best, and especially if their dine-in beer prices were lower (heck, I'd accept a 10% mark up over what they were selling for take-out customers). Overall, a nice restaurant in a neighborhood that doesn't offer much.
★
1,107 characters
4.1
/5
rDev
+1.7%
vibe: 3.5 | quality: 4.5 | service: 4.5 | selection: 3.5 | food: 4
The infamous beer and pizza haunt of Arlington County, Virginia just added another location in South Arlington on Columbia Pike. The location is fantastic and looks like a smart move with the growth of the area based in upscale high density housing being built along "The Pike". Lost Dog South is built into one of these new high rise condos at the corner of Walter Reed Dr. and Columbia Pike, right across the street from another fixture in Arlington, the Cinema and Drafthouse. Unfortunately, Lost Dog isn't immediately visible from the street as the signage is rather transparent and limited to the receded front window, but trust me....it's there. There is parking available off Walter Reed Dr. south of Columbia Pike behind the large condo building.
This place is a welcome addition to the neighborhood as it affords a great place to have pizza (and other food) and beer in a family friendly establishment. It also provides perhaps the only place in South Arlington that has a decent carry-out/beer store selection.
Atmosphere: The place is long and open with mostly booths, a back room with tables, and a bar with about 12 seats. This isn't a dark and smoky bar at all, rather it is a VERY family friendly establishment with a decent bar to hang at without loud music or obnoxious people.
Quality: The quality is very good overall. I have ordered pizza for carry-out numerous times now and eaten in the establishment a few times, and the food has been great. They do pizza better than most anyone in the area with some really inventive and workable stylings.
Service: In its short tenure, the service has always been quick, friendly and attentive. The bar tender I had, the one night I sat at the bar was fairly knowledgeable and friendly to talk about beer.
Selection: The bottle selection rivals anything in the area for dine in. The bottle list on their website is comprehensive and a good indication of what they have for either dine in or carry out. I take a slight issue with their draft list as they only devote 2 or 3 (out the 12) of the taps to serious craft beer. They may have a Dogfish Head, a Rogue, and a Sierra Nevada on, but the rest will be filled out with Yuengling, Blue Moon, Woodchuck Cider, etc... So they could do better in that department.
Food: As mentioned above the food has been great every time I have tried it. This isn't gourmet, nor is it trying to be. It is just really great pizza with some nice sandwiches and pasta selections. For pizza, I recommend the Kujo Pie!
Value is decent. Everything around here is expensive, so I mark them as reasonable "for the area"! The carry-out beer prices are on the slightly lower end for the area so the value there is very good.
★
2,719 characters
Lost Dog Cafe - South Arlington in Arlington, VA
-
out of
100
based on
7
ratings.