Dismiss Notice
Get 12 monthly issues of BeerAdvocate magazine and save $5 when you select "auto-renew."

Subscribe now →
Dismiss Notice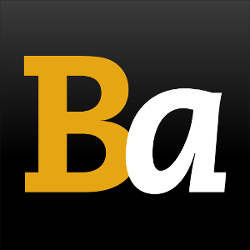 Join our email list →

And we'll send you the latest updates and offers from BeerAdvocate, because knowing is half the battle.
Kimbark Beverage Shoppe
Reviews: 9 | Visits: 14
Reviews by erz316:
3.8
/5
rDev
-1%
Kimbark is the standard place of most U Chi students to get their cheap, but quality, beer, liquor and wine. thought they are better known for their wine selection, their beer selection sky rockets above the other alcohol-selling establishments in hyde park. Kimbark has such goodies as the delirium series of beer, and some trappiste ales. they have a lot of these guys on ice. and of course, catering to the college crowd, they have their fill of 40s and other cheap beers. but seeing the seleciton and the quality of that in such an unexpected area give my two thumbs up.
★
574 characters
More User Reviews:

3.88
/5
rDev
+1%
vibe: 3.5 | quality: 4.25 | service: 3 | selection: 4.5
3.36
/5
rDev
-12.5%
vibe: 3.5 | quality: 3.5 | service: 3 | selection: 3.5
4.05
/5
rDev
+5.5%
vibe: 3.75 | quality: 4.25 | service: 4 | selection: 4


3.7
/5
rDev
-3.6%
vibe: 4 | quality: 3.5 | service: 3.5 | selection: 4
As one of the two main liquor stores with a decent beer selection in Hyde Park, Kimbark is pretty good. It has a large craft selection, including a good amount of the more accessible imports, and a small yet decent selection of bombers.
Also, they place some beers on the top shelf in the middle of the store, which has led to minor skunking in some purchases. The Binny's Express down the street also has a much wider selection of large format bottles and a wider selection of breweries.
On the good side, their selection is surprisingly nice for a store that mostly focuses on wine. Their service is good, despite the lack of beer knowledge. When I bought a skunked four-pack they politely and quickly gave me a refund. Their prices are also generally decent, with some random things over-priced, but most things at a good/great price. This store satisfies most of my needs on a regular basis.
Edit: They've recently been expanding their large format selection, and have been getting some good limited releases in. The beer guy, Kyle, is friendly.
★
1,052 characters
3.25
/5
rDev
-15.4%
Kimbark has been my go-to liquor store for about two months now, given the fact that I live around the corner. They have a solid selection of American micros (in both sixers and bombers), the canonical Belgians and Germans, and some tasty polish and czech brews. Sometimes, they will even get some of the harder to find American stuff, like Brooklyn Black OPS. My reason for grading their quality so low, however, is that both times I have purchased Three Floyds sixers from them, they've been severely, undrinkably skunked. I'm not sure if they simply have an overly large stock of FFF beers that have just been sitting in some overly-bright storage area for a year/several months, or what, but I have vowed to never purchase FFF from them again.
★
747 characters
4.15
/5
rDev
+8.1%
Editing because of recent awesomeness:
I love Kimbark dearly, but it's no goldmine, especially with a Binny's Express further east on 53rd St.
The selection's not bad. As people have mentioned, wine is a focus here, but they don't have a bad selection: a few good Germans and other imports, a very few Belgians, very few English beers, and a good representation of American micros. Their selection of bombers is alright, but not earth-shaking, either.
Service is nice, and a bit quirky in a good way. I like the people that work there. I'm editing this to bump up their service. They've gotten in some Rare and BCS Vanilla and held a couple bottles of each for me. A very tight crew of dudes, once you get to know them.
It can be a bit expensive for bombers here.
On the whole, it's not bad, but prices aren't super consistent, and like I say, Binny's Express has a much better selection.
★
896 characters
3.8
/5
rDev
-1%
Good prices for most items and they have a good selection on most days. I think it's wednesday that they restock their stuff so some days look a little bare. Lately I have not seen any 3 floyds sixers other than robert the bruce and some other one. Their prices on bombers seem to be a little inflated... see $40 for brooklyn black ops... but I don't really buy singles so not a huge problem for me.
They get a lot of my business, and deservingly so; staff is friendly and its basically on the Uchicago campus.
★
512 characters

2.61
/5
rDev
-32%
vibe: 3 | quality: 3.5 | service: 1 | selection: 3
Walking in to Kimbark, their wine selection is clearly their focus, but they definitely do well on beer as well. The center aisle has cases of macros in the middle, with micros on the left and right. The selection is good (one of the few places I have found Founders, my favorite brewery) and the prices are reasonable.
The back has single bottles in coolers, with some great finds occasionally. I was excited to find Rasputin 12 there.
Overall a good place to find beer in an area that is not really a beer hot spot.
EDIT: After using these guys for about a year now I have become disenchanted with them especially after a recent interaction.
In September I went to reserve 4 BCBVS. When I went last week, they said that they had no such reservation. Ok I guess because it was such a long time, but if you are going to take reservations hold them. Then i asked to make the same reservation and they said they couldn't take any reservations. Ok, change your policy, whatever. So they said it would be in last friday, and i could pick some up then. I went friday and they said that it didnt come in when it was supposed to, but it would be in on monday. So i go in today, and they say it came in on saturday and they are out of it.
Besides the fact that i didn't get something that i wanted, they acted in a very unprofessional manner, and really it is not a place that i would like to frequent (if not for the fact that it is cheaper than binnys down the street and it is the only other beer store in the area.) Damn.
★
1,525 characters
4
/5
rDev
+4.2%
Yesterday I was able to pick up the last 2 bottles of Alpha Klaus in Kimbark which was huge for me since I had visited Binny's downtown earlier in the day and they were out and they said the distributor was out. While I was at the register I asked it they had any more in the back and the cashier had another employee go back and check. They were out but I appreciated the fact that they checked for me quickly and considerately.
Stuff you can count on being there: Bells, 3 Floyds, Goose Island, Magic Hat, Unibroue, Sierra Nevada, Brooklyn, Allagash, Duvel, Franziskaner, etc etc nothing too rare for Chicago. Every now and then something there will surprise you and every time I go I notice improvement.
On Friday evenings they often have samples of wine, so that can be a plus.
Their prices are always as good as I can find elsewhere.
★
842 characters
4.3
/5
rDev
+12%
I go here often and it's a great spot, they have more Three Floyds than the Binny's downtown or in willowbrook. They also had some other beers I hadn't seen elsewhere, and many others for much cheaper. Of course, the prices are gonna be subject to that ridiculous 10.5% tax, so going outside of cook county is usually going to be cheaper. It's amazing how many varieties of beer they can fit in this store, but the problem with that it has small aisles...constantly moving out of people's way.
I am updating my review because the selection relative to other stores is now even better, and the owner is really cool.
★
615 characters

3.85
/5
rDev
+0.3%
good spot to live near. far from the world's best selection but it's pretty good, really, for a local joint (hyde park doesn't really seem like the craft beer capital of the world)
it's more of a wine spot, it seems, but plenty of great brews are to be found. they have a consistent regional aisle: tyranena, three foyds, great lakes, metropolitan, capital, half acre, goose island, two brothers. plenty of sam adams, brooklyn and other randoms: new belgium, for example
couple of fridges for single bottles, with locals and europeans alike. from goose island to schlenkerla
(not really sure what to say about service. they don't refuse to ring my up or anything)
EDIT: it has become apparent that products do not turn over very quickly
★
740 characters
Kimbark Beverage Shoppe in Chicago, IL
-
out of
100
based on
9
ratings.