Dismiss Notice
Dismiss Notice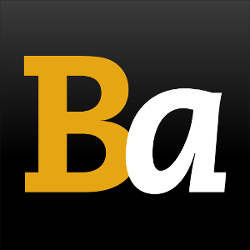 Join Our Email List →
And we'll send you the latest updates and offers from BeerAdvocate, because knowing is half the battle.
Dismiss Notice
Austin Liquors
Reviews: 9 | Visits: 14
Reviews by Billolick:

4.3
/5
rDev
+7%
Finally made it over to check out the "other" Austin Liquor in the worcester area. This one did not dissapoint. Very similar layout, selection and feel to the worcester location. Huge wine and liquor departments, but beer is given the respect it deserves. All of which which means this is a top notch beer destination, all the locals/regionals, many nationals and a more then respectable selection of imports. Growlers of Berkshire Brewing co. beer in the coolers. This place also is clean, and staffed with pleasant, helpful people. Well worth a visit
★
552 characters
More User Reviews:



3.95
/5
rDev
-1.7%
This place is HUGE! It mostly caters to wine and hard alcohol however, I was pleasantly surprised by the beer selection. The coolers are split between wine and beer - typical lower end beers in the cooler however, there are a decent mix of micro brews and local microbrews.
Then there is the beer aisle. Mecca. It's split between 12 packs, six packs, and 22's. The mixture is of local micro's and a decent amount of imports.
Any time I have been in there - when I am in the wine aisles, I am always asked if I need assistance. However, if you are wandering the beer aisle (which is where I spent most of my time) you don't oft have an employee over there.
Overall a great store!
★
680 characters

4
/5
rDev
-0.5%
Right near the Worcester border, I decided to stop here after my long day of interviews near Boston. Right near a Shaws (I think), it has plenty of parking and space. And boy does it use its space.
I was a bit taken back but such a large place. Sure, I have been to places like Table and Vine, but I thought I was in a BJ's Wholesale Club. But then I thought I need to investigate this before jumping to conclusions. Many of the aisles were in fact dedicated to wine and liquors. But beer was not out done. A whole aisle had beer with several bottles, bombers, 6-packs, and 12-packs. One half was dedicated to micro-brews and imports, while the other half had some more local to domestic staples. A freezer aisle in the back also contained some beer, but it was mixed with wine and such. However, I must say, that one aisle was dedicated to some quality beer. Many fine imports and a good chunk of local beers. I actually was hoping for more domestic micro-brews. Sure, they were well stocked with Rogue and Stone, but I was hoping for more. But the imports made up for that.
Service was great. Well staffed with over a dozen workers in there, and one who came up to me to ask me if I needed any help. Prices were also clearly written on all the rows the drinks were on. Decent overall for the greater urban/near downtown Worcester area. I wish I had time to go to the Worcester one but this Austin Liquors definitely did the trick.
★
1,434 characters
3.85
/5
rDev
-4.2%
We Worcesterites naturally look at this store in the context of the Gold Star Blvd. location. Certainly, one location may be more or less convenient for people, but I end up travelling past both places fairly often. While this is a quality store, with a good selection and reasonable prices, it is slightly inferior to the Gold Star location in most respects.
Ultimately, the selection is a bit poorer in the warm aisle. Reasonable amount of craft beer and imports (including Belgians), but they somewhat neglect the niche that is 22 oz. bombers, something the other store does a good job with.
This location does excel in the cold department, though, offering a decent amount of sixers and, interestingly enough, rotates the selection of available cold beer. Whoever runs this store is willing to pop new stuff in the cooler from time to time, and that's nice. Sadly, the cold bomber selection is puny, but they do carry some Berkshire growlers; it could be just my luck, but it seems like the Shrewsbury growlers are slightly less fresh than the ones at Gold Star. Finally, they have a very big walk-in cooler stocked with cold cases, which is pretty unusual. You can just walk in yourself and grab a whole, cold case of most anything in their cooler rotation; nice for those last minute beer bashes.
★
1,309 characters
4
/5
rDev
-0.5%
On a tip from ppoitras, I made a little detour on the way home to check out the selection here. The store is really easy to get to, right on Rt. 9 in the White City shopping plaza with a huge sign on the street. It's hard to miss. (The plaza is close to Spag's, which is a destination in itself.) Ample shopping plaza parking. Walking inside, the place is laid out like a supermarket of booze. Wide, spacious aisles, bright lighting, and well organized merchandise. The store is really clean and professional looking. The beer is on the far left of the store, occupying several aisles. The far left is laid out warehouse style, with stacks of cases, popular brands that you can get anywhere. The next aisle over features the more fancy selections. The brews are clearly laid out according to country and style. For example, the Ommegang is situated with the belgians, while the english porters all seemed to be grouped together, and the american beers all share one entire section, with the larger bottles all grouped together on one end. It makes some sort of sense. The more popular micros and imports were also shelved in the long cooler in the back of the store.
The selction itself is very good. Not outstanding, but somewhere in the neighborhood of 200 beers. They seem to have a fairly extensive selection of local and regional beers (this is the only place I've ever seen Endurance's Tom Crean Ale), but some styles are sorely underrepresented. I was in the mood for a lambic, and all they had was Lindemann's.
The stock seems more or less fresh and up to date. I checked a couple of the british and german brews, some of which were expired, but I'd trust any of the american micros or more popular imports. My only complaint was that several green and clear glass bottles were displayed on the top shelf, directly under flourescent lights. Eh, what can you do? The prices seemed a touch higher than average, but not enough to make me second guess a purchase.
I never really see many employees in liquor stores, let alone get asked if I need help. Chances are that I know at least as much about beer, anyways. While I was shopping someone dropped a bottle of wine, and an employee was there to clean it up immediately. That was good. The girl at the cash register was very pleasant (they have a bunch of singles by the register that actually looked fresh), asking me if I found everything i was looking for. She was intrigued by the bottle of Dogfish Head Liquor De Malt that I picked up, and mentioned she likes their beers. That was also good. No hassle with my out of state ID, either. I don't mind getting carded, but I hate feeling like a criminal when it happens.
Probably the best place to go when you're in the Worcester area. I'd be happy to live down the street from this place.
★
2,800 characters

3.85
/5
rDev
-4.2%
The place is huge, like a big-box store, as if they aim to be the Home Depot of beer. Lots and lots of beers, filling two aisles of shelves and stacks of cases, and in the back a wall-filling cooler which included a walk-in section. Very good selection of New England breweries. Decent selection from the rest of the US, Belgium, Germany and the UK. Barely any bottle-conditioned ales. Prices seem quite good for the locals, decent for many of the imports, but high for the cool beers like Rogue and Stone.
The aisles are clearly labelled with section for micros, regionals, imports. The macro aisle, just says "beer." Or did it say anything at all? Anyway, the walk-in was full of cases. On the shelves, there were party kegs of several German beers, and in the cooler growlers of Berkshire and Ipswich(?).
I would echo the comment that there was no sign of staff in the store, not even stockers. No comments when I bought my three singles, either.
Overall, this looks like a great place to go if you want to work your way through New England.
★
1,053 characters
3.85
/5
rDev
-4.2%
I stopped at this store after a visit to the nearby japanese place to purchase some brews for the evening at Clark U reunion.
The store is in the back left of the plaza and is next to the grocery store. Walking in the usual signs for liquor specials and big 3 brews abound.
The beer is located to the left of the store and also in coolers along the back wall. Two aisles combine to make the warm beer selection. Furthest left is cases and mostly macros. Next aisle in is singles and sixers. QUite a good variety. I see lots of regional and local brews. Offshore Amber, Paper City, Harpoon 100 bbl series to name a few. There is also a section dedicated to Belgians. Very tempted to buy here but the prices are a little high. Good selection however. Several Chouffe products and also Westmalle.
I move to the back coolers where there are several rows of micros cold. I pick up some paper city milk stout and a buzzards bay variety sampler for the lighter drinkers. Did notice growlers of Berkshire brewing and at least one other MA brewery.
Quite a good selection. Would go to again if in the area. One thing, I was never asked if I needed any help with anything. oh well.
★
1,182 characters

3.9
/5
rDev
-3%
Excellent selection, great complement of Stones, numerous variety packs of different breweries, lots of imports, definitely a chance to spend quite a while perusing the aisles.
HOWEVER, when I actually have the luck to find Stone 03 Vertical Epic, I do not want to be laughed at by the cashier for spending ~$8.50 for one bottle of beer. Kind of ruins the experience. Do they laugh when people buy expensive wines, I doubt it, so what's with the attitude?
So, a must stop if you're in the area, one of the best selections around, but just be a bit wary to be above the fracas of editorializing on your purchases.
★
618 characters
4.15
/5
rDev
+3.2%
Great selection of Micros, especially Massachusetts and New England. Lots of bombers, my favorite container, available. Great selections of imports as well with all the usual suspects in the Belgian and German sections. Not much to say on the service since I walked in knowing what I wanted to get although the cashiers were very friendly, especially for being in Mass. The brews seem to have some older ones mixed in and you may want to make sure you check the dates. They actually have their own mixer six packs and cases which is kind of cool. Definitely one of the better places to buy your brews in the area.
★
619 characters
Austin Liquors in Shrewsbury, MA
-
out of
100
based on
9
ratings.