Dismiss Notice
Get 12 monthly issues of BeerAdvocate magazine and save $5 when you select "auto-renew."

Subscribe now →
Dismiss Notice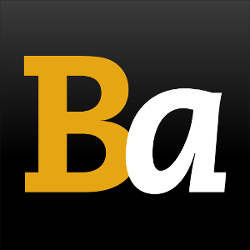 Join our email list →

And we'll send you the latest updates and offers from BeerAdvocate, because knowing is half the battle.
Julebrygg (7%)
- Ægir Bryggeri
| | |
| --- | --- |
| Educational use only; do not reuse. | |
Reviews: 7 | Hads: 21

3.8
/5
rDev
-5.2%
look: 3.75 | smell: 3.75 | taste: 3.75 | feel: 3.75 | overall: 4
On-tap at Mugs Alehouse, Brooklyn, NY
A: The beer is hazy dark amber in color. It poured with a thin off white head and collar that died down, leaving a thin layer of bubbles on the surface and a narrow collar around the edge of the glass.
S: Light to moderate aromas of dark fruits and spices are present in the nose.
T: The taste is similar to the smell and also has a light amount of malty sweetness.
M: It feels medium-bodied on the palate and has a moderate amount of carbonation.
O: This beer seems to be a little lighter in body compared to other beers in the style, which makes it quite drinkable. It has very rich flavors for a beer that is only 7% abv.
★
663 characters
3.83
/5
rDev
-4.5%
look: 3.75 | smell: 3.75 | taste: 3.75 | feel: 4 | overall: 4
awesome brew, courtesy of the bull and bush holiday beer event. one of the best beers of the whole event. it pours a medium copper to amber color with some suspended sediment and a half inch of rust colored head. the nose is subtle fruit and spice, like mulled cider almost, I get some red apple in there with the holiday spices and malt sweetness. the flavor matches the nose, but this is not overly spiced. its hearty, sweet from the malt, and spiced with a clove-like complex that's very compatible with the grain profile. the finish is long and has notes of honey and allspice. I like that its not too heavy for the style. its very well carbonated which keeps it light, and while sweet, its not overly full bodied, which keeps it surprisingly drinkable. a very well put together holiday beer, one that stands out from the crowd in many ways, lacking cinnamon and some of the other holiday beer features we are all accustomed to. I would buy this if I knew where to get it.
★
976 characters

4.2
/5
rDev
+4.7%
look: 4 | smell: 4 | taste: 4.5 | feel: 4 | overall: 4
Deep copper-red body with a rich, creamy head; lots of carbonation with flecks of yeast dancing around. Aroma exudes well-balanced malt sweetness and holiday spices. Mellow malt backbone infused with a graham cracker-like spiciness; fair malt sweetness throughout. Body comes across smooth with some spice-like bite; medium-bodied, clean and semi-dry.
A really nice winter warmer. Well-balanced and nicely complex. Nothing in-your-face, taste-wise, just an honest, good representation of a winter ale.
★
502 characters

4.05
/5
rDev
+1%
look: 4.25 | smell: 4.25 | taste: 4 | feel: 3.75 | overall: 4
Opened a little after the holidays and split with a friend. Poured out of a 500ml bottle into a tulip glass and split with a friend. Thanks to the guys at Provisions for recommending me this.
Pours an reddish amber, slightly brownish winter warmer, with a frothy off-khaki head that rises to the top of the glass yet eventually dissipates to about a half's finger worth. Leaves behind minimal lacing, although the alcohol strength is slightly stronger than your average winter offering to make a substantial difference overall. Lots of sediment gathers in the glass, especially by the end. Rustic, and a typical Old World offering in certain respects.
The aroma embodies a variety of seasonal spices and herbal properties that are along the same lines as many you can find domestically, but perhaps, in part of the specific yeast they're using, it's a little different here. Smells a lot like a ginger snap, or maybe even a gingerbread cookie - big notes of allspice, cinnamon, and nutmeg, with a dark fruit component consisting of figs and raisins, as well as caramel, toffee, and some light pepper and black tea properties. Smells very crisp, in the same vein of freshly baked spiced cookies, and the extra bready flavor elevated from the yeast maximizes the experience. Nothing too sweet or overdone here - well balanced and flavorful.
The flavor continues the cookie based profile that this beer apparently aims to be, although it's a little bit thicker and less crisp than expected, which brings it closer to a hearty pastry, in certain respects. Dried dark fruit notes (that you'd find in a fruitcake) such as raisins and prunes, combined with deep caramel, and followed by ginger spice, nutmeg, cinnamon, and some light clove. A little bit of a yeasty funk comes through, providing brief notes of banana and pears, but otherwise the malts and spices hold the beer down properly. It's creamy at the front, but the finish is pretty grainy overall, and while it's crisp, it takes away from the decadence set by the flavor. At the same time, I can't really complain, as it makes it a far more quaffable product in the long run. Really good - a nice twist on the winter warmer style.
Last year was one where I rediscovered my love for many spiced ales, as well as uncovering what made me hate so many to begin with - the usual lack of a rich yeast that softens and intensifies the pastry-like qualities that these beers usually aim to be yet fail for being too over-spiced, too sweet, or too syrupy. This is a very nice soft spot, and it's great to see it come out of Norway, of all places. Will definitely purchase again when the holidays come around.
★
2,658 characters
4.13
/5
rDev
+3%
look: 4.5 | smell: 4.5 | taste: 4 | feel: 3.75 | overall: 4
Had this in a snifter.
The ecru-colored head builds to an easy two finger's in width, great retention with thick sheet lacing. The raisin colored body is opaque and dominating. So far, so good.
That is very sweet and well spiced! Wow! Very nice nose on Julebrygg: cinnamon, brown bread, clove, honey, orange, mulled wine. This beer, just smells like Christmas. Simply put, it smells like Christmas. And the malty, fruit cake base works wonderfully!
The spicing on the palate is more herbal than sweet, and the sweet malt base gets a little lost behind the spicing and fruity hoppiness. The cinnamon and clove are most prominent mid-palate, while the finish has a building orange rind, earthy, and tea-like leafiness that builds over time. The malt is still most like a dark brown bread, but it is very hidden, and the palate has to adjust to the spicing before it becomes noticeable. In Norway, this beer is marketed as their Dubbel, and on the palate, that impression is certainly noted.
There is a nice bubbly snap of crispness on the tongue, while feeling medium to medium-light in heft. Julebrygg also feels more slick than anything.
This is one of the best smelling spiced beers I have had! The palate loses a little steam by being spiced so much and losing some of that fruit cake sweetness from the malt base. Still, this is a well crafted beer, and I could see myself downing a few of these by the tree next year.
★
1,427 characters
4.45
/5
rDev
+11%
look: 4 | smell: 4 | taste: 4.5 | feel: 4.5 | overall: 5
0.5L bottle poured into an Ægir glass purchased from the brewpub. Bottle has a date, presumably best before, of 18 Oct 2013.
Pours a brown/dark orange, somewhat cloudy, with a nice foamy head that is cream, light tan in color. Some sediment floating on top as well. Looks like there will be some nice lacing judging by the amount of sticking at the top. This Christmas beer has a rich, sweet smell to it from the malts, somewhat similar to cookie dough. There are also some spices present in the nose, like cinnamon and nutmeg.
Taste is quite intriguing. I first encounter the taste profile of a Christmas winter warmer with a sweet malt taste that includes holiday spices mentioned above. The beer then transitions to a somewhat hoppy finish, with a slight citrus twang at the end. Could it be their India Pale Ale hiding underneath? At the end I am left with a sweet lingering taste in the mouth, like brown sugar or molasses, and a slight amount of bitterness. Overall, a very remarkable taste profile.
Mouthfeel is just right. Nicely carbonated. The beer is quite smooth on the tongue with a good viscosity to it. Just the right amount of thickness to it. Substantial but not overly heavy. Makes it very drinkable. Probably the most drinkable of this style that I have had. Warming and refreshing all at once. Seek this one out if you are in Norway. A one-of-a-kind in my opinion.
★
1,394 characters
4.03
/5
rDev
+0.5%
look: 4 | smell: 3.5 | taste: 4.5 | feel: 3.5 | overall: 4
Found at my local liquor store a few days before Christmas. Poured from a bottle into a glass.
A - a rich hue of auburn, bubbles dancing. Good head, decent lacing.
S - smells like an ale, very obvious scents of spice, golden raisins, and clove
T - Flavors everywhere. A really thick consistency (not like a Stout - but filling). Cinnamon, spice. Not easy to pin down the flavor as there is so much going on - but this is very well done.
M - Great, correct amount of carbonation and aftertaste. Very high drinkability, but with the thickness, you'd probably not drink a 6er of this.
O - highly recommend, if you can find it.
★
630 characters
Julebrygg (7%) from Ægir Bryggeri
-
out of
100
based on
7
ratings.