Dismiss Notice
Get 12 monthly issues of BeerAdvocate magazine and save $5 when you select "auto-renew."

Subscribe now →
Dismiss Notice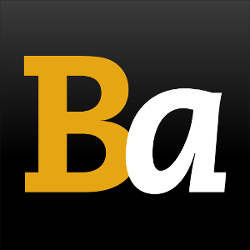 Join our email list →

And we'll send you the latest updates and offers from BeerAdvocate, because knowing is half the battle.
Guinness Special Export Stout (John Martin - Belgium)
- Guinness Ltd.
| | |
| --- | --- |
| Educational use only; do not reuse. | |
Reviews: 160 | Hads: 271
4.25
/5
rDev
+1.2%
look: 4 | smell: 4 | taste: 4.5 | feel: 4.5 | overall: 4
30 cl. bottle; served in Duvel tulip.
Black color; nice, creamy, tan head with good lastability.
Bitter, heavily roasted aroma. Impressive fullness and bite in a well-balanced bitter, dry taste that's nicely rounded and complex. The alcohol is impressively hidden and is noticeable primarily as a slowly warming sensation halfway into the glass. Assertive, long finish. Very nice, full mouthfeel. Highly drinkable.
A thoroughly impressive stout.
★
450 characters
4.05
/5
rDev
-3.6%
look: 4 | smell: 4 | taste: 4 | feel: 4.5 | overall: 4
Jet black appearance with a tan head that lingers with a lacing that sticks down the glass as you sip.
Smells similar to regular Guinness but with added Belgian esters and chocolate.
Taste is great with less of the regular Guinness smokiness and bordering on Belgian Strong Dark Ale thanks to the added weight (ABV). A hint of bitter dark chocolate at the finish.
Silky smooth mouthfeel and the taste hangs around long after it's gone. Yum!
I have gone back to this stout on many occassions and it tastes damn fine.
If only the regular stuff tasted this good!
★
563 characters

4.42
/5
rDev
+5.2%
look: 4 | smell: 4.5 | taste: 5 | feel: 4 | overall: 3.5
Appearance - Nutty brown, caramel, ruby colour. Poor head retention. light carbonation
Smell - Citrus fruit, vanilla, moderate hops, coffee, chocolate, mint, caramel
Taste - Good balance, robust carbonation. Coffee, mild chocolate, banana, moderate hops, blackberry, & blackcurrant flavor. Aftertaste is bitter with lingering coffee flavors & carbonation still tickling the tongue.
Mouthfeel - Smooth like velvet with robust carbonation.
Drinkability - Great beer if a little heavy. Close to an imperial stout. Great taste! High alcohol and heaviness on the stomach would make this a sipper and you couldn't have too many.
★
626 characters
4.13
/5
rDev
-1.7%
look: 4.5 | smell: 4 | taste: 4.5 | feel: 4 | overall: 3.5
BYOB brought this back for me from Kulminator on his recent trip to Europe.
Bottled in 1997, best before March 2nd, 2000. Today is January 15th, 2007.
Pours pitch black with a thick, creamy tan head that never goes away. Lacing is spotty.
Smells of molasses, alcohol, and dark chocolate.
Tastes of chocolate, raisins and alcohol upfront with a roast bitterness and coffee finish.
Mouthfeel was as smooth as velvet. Incredibly creamy.
A little too heavy to drink a lot of, but perfect for a hearty meal.
I was impressed with how well it held up over time.
★
564 characters
4.47
/5
rDev
+6.4%
look: 4.5 | smell: 5 | taste: 4.5 | feel: 4 | overall: 4
Pured from a bottle into a O'Hara's (Carlow Brewing Co.) pint glass. No snifters on hand, because I am studying abroad in Dublin.
Color: Wonderful dark (almost black color) with a huge 3 finger nut brown head.
Aroma: This is one of the best smelling beers I have ever had. Wonderful nut and chocolate notes, with some coffee, and a slight alcohol smell in the background
Taste: The taste is wonderful and I would have this all the time over the Foreign Extra if it was more available in Ireland or when I get back to the States. Following the smell, it had a rich chocolate taste with superb caramel and nut notes as well.
Finish: The finish is a light chocolate taste.
I must say I love this beer. I wish it was a little more popular so I could have it more often. The bottle was meant for Belgium as it was written in French, Dutch, then English. (comissioned there in 1912) I cannot get enough of this, hope to find it back home.
★
937 characters
3.73
/5
rDev
-11.2%
look: 4.5 | smell: 4 | taste: 4 | feel: 4 | overall: 2.5
Take your normal Guinness and put it on steroids. Darker. Thicker. Sweeter. Then make it only availible in Belgium and (where I found it) West Germany to torment beer drinkers everywhere else, and you have Guinness Special Export.
Coloring is almost completely black, with a strong tan head. Scent is pretty much identical to taste in every way, strong but not overpowering, dark fruits, coffee, chocolate. This beer is thick and creamy, to the point that it severely hurts the drinkability. Nice to sit down with one and relax, but this is by no means an every day sipper or a drink to get drunk sort of beer.
★
611 characters
3.77
/5
rDev
-10.2%
look: 3.5 | smell: 4 | taste: 4 | feel: 4 | overall: 3
0.33l bottle, purchased and consumed in Brussels Belgium out of a chalice.
Deep dark/black with reddish mahogany visible at the very top edge. Not at all translucent. Thin tan head of small bubbles, quickly dissapates.
Smells of molasses, and barley.
Flavor has a residual molasses, slight bit of dark chocolate, and a bit of coffee. Hard to pin the overall flavor. Hops in a long lingering finish. More bitter than a Guinness.
Good full mouth feel, that hits the palette in waves. Seems a bit thin, especially considering the color, but not lacking.
Not a beer I would consider drinking more than one of. I suppose it would be good to fit a niche - like if I was dying for a beer but also really wanted a coffee, and it had to be at exactly the same time. Since I can't imagine when that would happen, I don't know that I would reach for it again, given the wealth of other options available.
Overall a good beer, but likely only to be purchased for visitors who can't find it in the US.
★
994 characters
4.5
/5
rDev
+7.1%
look: 4.5 | smell: 4.5 | taste: 4.5 | feel: 4.5 | overall: 4.5
Purchased from Beer Temple in Brugge
Poured from a Bottle into a pint glass
Appearance - Dark black color with a thick medium brown colored head that lasted a long time.
Smell - Smells of coffee, roasted malt, chocolate and hops.
Taste - Chocolate, roasted malt, some spice and a stronger than normal amount of alcohol kick compaired to a normal Guinness. Has a heavy after taste of dark roasted malts.
Mouthfeel - Creamy mouth coating feel. I like how this one feels in my mouth. Just the right amount of carbonation for a stout. Very nice.
Drinkability - I wish all Guinness tasted like this. I would drink it more often if I could find this version here in the states.
★
679 characters

4.55
/5
rDev
+8.3%
look: 4.5 | smell: 4.5 | taste: 5 | feel: 4 | overall: 4
From a bottle, poured into a pint glass.
While visiting Belgium last year, I quickly got tired of the "Belgian beer" style, where while there's so many different types of beer, there's a similar underlying flavor in most. I discovered the Guinness in a corner store, and instantly fell in love. I brought home two bottles and they've been aging for 18 months. I was starting to get worried that, despite it being an 8%, it might not last much longer, so I treated myself, wondering if I really loved this beer or was just excited to find a new flavor in the land of Belgian greats.
As it's from a 'regular' bottle, the Belgian Guinness looks like a normal beer, no cascade. Pours pitch black with a tinge of reddish, shining a light through the glass, with a 1-inch, dark tan head, which quickly dissipates to a thin lacing in under a minute.
Scent - like a rich red wine, mellow booziness with hints of dark chocolate, coffee and raspberries.
Taste is as it smells, a little boozier and maltier than the American version, less on the dry hop finish, additional hints of flavor are anise and figs. Very sparse carbonation. Mouthfeel is thinner than expected, leaving a light coating on the tongue and a faint chocolate milk memory.
It's the perfect dessert beer, conjuring up ideas of pouring it over vanilla ice cream, baking it into brownies, and yet would also compliment the best juicy steak or burger (with onions, caramelized in the beer of course), or Jasper Hill's Bayley Hazen Blue cheese or Cabot's Clothbound Aged Cheddar (the ACS best in show!). It may very well be *the* cheese pairing beer, and I believe it could win over any red wine fan.
Yea, this is definitely still in my top 10, and held up perfectly over time. Now, how to replenish my stock?!
★
1,783 characters
Guinness Special Export Stout (John Martin - Belgium) from Guinness Ltd.
93
out of
100
based on
160
ratings.