Dismiss Notice
Get 12 monthly issues of BeerAdvocate magazine and save $5 when you select "auto-renew."

Subscribe now →
Dismiss Notice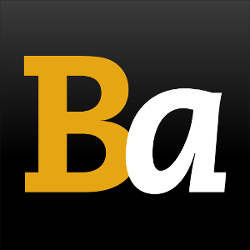 Join our email list →

And we'll send you the latest updates and offers from BeerAdvocate, because knowing is half the battle.
Terminal Gravity Brewing Company
Reviews: 11 | Visits: 14
Reviews by TiMX:
4.6
/5
rDev
+18.3%
vibe: 5 | quality: 4.5 | service: 5 | selection: 4 | food: 5
Terminal Gravity Brewing Is a truly great Oregon Craft Brewery. In the mountians of eastern Oregon Enterprise is a great place to enjoy a great beer.
The people working there are down to earth, and make you feel right at home. This brewpub is everything I think a brewpub should be.
The food is great and the beer are truly world class. I belive that the only beer that they bottle is their IPA. In my mind it is the best IPA money can buy. On tap their ESG (Extra Special Golden) is also a truly great beer. If you ever get the chance dont pass up an Ale at Terminal Gravity Brewing in Enterprise, Oregon.
★
610 characters
More User Reviews:

3.75
/5
rDev
-3.6%
I'm jealous of Enterprise for having a great brewpub. They had a about ten of their brews on tap. We had a lunch, the food was great. The service was good, but there was only one person serving and running the bar. Understandable for a Monday afternoon. I liken the outdoor area to the NW version of a biergarten. Some picnic tables in a little garden with a creek running through it. I made a special stop here driving between Coeur d'Alene and Portland. Well worth it.
★
471 characters


4.38
/5
rDev
+12.6%
vibe: 4.5 | quality: 4.5 | service: 4 | selection: 4.5 | food: 4.5
The quality of food and beer was very good and the atmosphere was very unique. A cool old house that provide outdoor seating with flowing creeks and plenty of shade to relax in. The bar was small but the space is limited, all food was local and it showed. Would highly recommend a visit if you are in the area
★
309 characters

3.69
/5
rDev
-5.1%
vibe: 3.25 | quality: 3.75 | service: 4 | selection: 3.5
If you like visiting places for their beauty along with the upside of tipping back a few cold ones from a local place then Terminal Gravity is the place for you! Enterprise is a tiny town at the base of the Wallowa mountains. What a breathtaking sight! This small town has super friendly locals and is a cool side stop before heading to west to Pendleton. I really like the Terminal Gravity IPA. Very tastey and fun to drink with the locals that will sit and tell you interesting stories for hours. This is definitely a fun little stop
★
535 characters

3.88
/5
rDev
-0.3%
vibe: 4.5 | quality: 4.5 | service: 3 | selection: 3.5 | food: 4.5
Finally got to TG, after years of planning a 4th of July camping trip to Wallowa State Park. It's a good sized facility with a pub in a converted house. It can be very relaxing out front in the yard with the small stream and trees, or in the tiny pub. It's all very nice, and exactly what one would expect in such an off the beaten path brewery.
The quality of the beer was top notch. I knew their two bottled beers, but was surprised to see the full strength brews they have for the pub. I had a couple of imperial pilsners, while the wife had a very tastey porter.
It's small, remote pub in a tiny, tiny town. Don't expect a bunch of hipster beer geeks and servers with masters degrees. Just play along and have a good time at a great Oregon brewery.
Everyone in Oregon knows their bottled beers. The ESG and IPA. I've always found both to be solid go-to type brews. They also have a few keg only beers that don't get around the state so much. These were really good. There's not a huge number of taps, but because of the ESG, there will be something even for the noobs to drink.
A small, simple menu. But, and much to my disbelief, I had by far and away the greatest buffalo burger I have ever had here. This place seems to know taste.
Prices were nothing extravagant,and considering it was the best buffalo burger I ever had, it might even be underpriced.
*Also, something I wanted to include was that they have a local glassblower make pint glasses. It was the first time I saw this and thought it was a great idea. The glasses were really cool.
★
1,556 characters
3.88
/5
rDev
-0.3%
vibe: 4 | quality: 4 | service: 3.5 | selection: 4 | food: 4
Visited with much better half 8.8.10.
Located in remote Enterprise in the beautiful Wallow Mountain range, Terminal Gravity is one of the most remote, and renowned, breweries in the state of Oregon. Located in a converted yellow house with the brewery attached, the taproom, which had no seating, featured all the regular TG beers, along with a superb set of seasonals, including a Double IPA, a (disappointing) Cascadian Dark Ale, a beer referred to as a Triple (actually an American Strong Ale) and the piece d'resistance, an Imperial IPA of 9.0% ABV. I started with the CDA (too much chocolate malt) and finished with the Imperial IPA, which I would certainly recommend.
The food was quite tasty, we shared a humongous plate of hummus with pita slices, feta cheese, vegetables, etc. We also had the wild Sockeye salmon sandwiches, while my tail piece was a bit dried out the nice ciabatta bun was quite good. They also have buffalo burgers (locally sourced), a variety of salads, but no deep fried food.
The outdoor seating, consisting of a front porch with a couple of small tables, and about 10 picnic tables strategically placed under trees by a babbling brook (and across the street from the porta-potty parking lot) was quite relaxing, though the screaming kids and barking dog (read the sign, no dogs) made for a boisterous environment.
The only downside was the surly young female barkeep who was either having a bad day or just had a bad attitude. The young ladies serving the food were exceptionally nice and geniunely wanted to help, smiles on their face, while Ms. Surly was just plain grumpy.
They feature some merchandise (all out of the XL T-Shirts), bottles to go, and growlers of regular brews for $9.50 with the seasonals priced at $11, a pretty good score for beer of this quality.
Unlike the previous reviewer, being a resident of Eastern Oregon, TG and its fellow EO brewery, Barley Brown's, speak to me regularly. If you have the time to listen, and the patience to travel far from Beervana in search of the other Oregon Beer Experience, you will be pleasantly surprised, and rewarded with some first class beer.
★
2,146 characters
4.28
/5
rDev
+10%
vibe: 4 | quality: 4 | service: 5 | selection: 4
What a cool story. Coming back from the fresh hop festival in Yakima, we stop in around 11am, they don't open until 4. Owner(s), who were already busy handling brewing aspects, let us in, hook us up w/ all free beer, chat us up, just the whole 9 yards. Hospitality. We won't forget it.
Anyways, truth be told, I was never big on these guys. Their bottles beers, the ipa and gold, never really spoke to me. But then, I had a bunch of their stuff that was tap only. Damn, if these guys don't bottle their two worst beers in my opinion, and keep all the great stuff for themselves! Great stout and imperial ipa. Super cozy area.
★
626 characters
2.8
/5
rDev
-28%
vibe: 3 | quality: 4 | service: 1 | selection: 3 | food: 3
Dulcie and Aylwin's big beer adventure day four started in Enterprise at the small Terminal Gravity brewery. We had met the beer at a market in Portland two years previous and this year almost made the place the focal point of our journey west from Chicago to Portland.
Good things first: the place is delightful in its hippyish casual appearance and the setting against the Wallowa Mountains delightful; the beer is top class (we knew that), but the Trippel/Tripel on tap (incorrectly spelled on their board) (editor's note: the spelling of "Triple" was not a mistake: it bears no relationship to the Belgian tripel but presumably identifies the number of fermentations) was outstanding; the price of a case to take was a deal.
Our rating is not higher of the place because of one individual; regrettably we cannot speak of nice conversations as a previous reviewer did. The young woman at the counter did not belong in the business of hospitality: not only was she unfriendly, she was also quite rude. Okay, I don't expect to be fawned over just because I drove 2,000 miles to see their brewery, but the tiniest morsel of interest would be nice. The brewery needs to recognize that the public face of the company is the person who meets visitors and it can have a huge impact. They might not care less, which is more the pity. The experience was unfortunate and sad but it doesn;t negate our opinion that TG makes very fine beer.
★
1,433 characters
4.65
/5
rDev
+19.5%
vibe: 4.5 | quality: 5 | service: 4.5 | selection: 4.5 | food: 4.5
Terminal Gravity IPA is my favorite beer. The TG Brewery has a wonderful atmosphere and great pub food, often served up with great conversation with staff and other patrons.
The brewery is growing as the team there expand the geographic coverage of their distribuition. Apparently they will be covering Seattle soon. I hope that one day they get down to San Diego but it doesn't sound like that will be happening in the near future.
On my last trip they had brewed a "San Diego Style" IPA which was an amazing tribute to Stone's Arogant Bastard (my second favourtite beer). These guys are amazing.
★
600 characters
3.85
/5
rDev
-1%
vibe: 5 | quality: 4 | service: 4 | selection: 3 | food: 4
Revisited 10/08: If you'd asked me back in '04 I'd have told you that several of TG's beers were among the best in the state. Their IPA was sublime and their ESG stood alone in its class. Back then they brewed on a much smaller scale in a tiny brewhouse that was once a detached garage. But since expanding the brewery to a more ambitious 15-bbl - including a new quarter-million dollar bottling line - the quality of their product has suffered some unfortunate setbacks.
Terminal Gravity pours just four beers at their brewpub; the IPA, ESG (Extra Special Golden), a stout and a breakfast porter. A seasonal beer may also be available but the menu is otherwise scant. The brewpub occupies an old house on a side street near the outskirts of town. The bar is tiny - a former dining room perhaps - just two tables and five barstools. Upstairs is a relaxed lounge and game room with sofas, darts, and a plunky old six string with nice action if you get the urge to pick a tune.
TG built a large steel building in '05 to warehouse their inventory and accommodate their expanded brewing capacity and bottling line. Both the IPA and ESG are sold in six-packs and distributed throughout the region. The beers are enjoyable, but not nearly as inspiring as they were before the growth spurt.
Still, it's a rare treat to drink them outdoors where a front porch and a cluster of park benches form a beer garden amidst wildflowers and herbs. Weather permitting, an imperial pint of Terminal Gravity in an aspen grove beside a small creek trickling out of the Wallowa Mountains in autumn is a bucolic treasure that's hard to beat. And the people of the valley who tend to congregate here are rock solid. You will get the urge to move here and learn to ride horses. I arrived three weeks before the general election and found the parking lot filled with opinionated bumper stickers. People on all sides of the issues sat on the front porch and talked sensibly. I overheard quotes from Jefferson and Twain and not a shrill word of parroted punditry.
Things to know: the Terminal Gravity Brewpub is often only open from Weds. through Saturday. They open at 4pm during winter and may close as early as 9:30. Dogs are welcome. Food is pub fare with an emphasis on pasta and chicken. Strong women drink here.
★
2,299 characters
3.85
/5
rDev
-1%
vibe: 4.5 | quality: 4 | service: 3.5 | selection: 3.5 | food: 4.5
I finally got the chance to vist the brewery of my favorite beer, the Terminal Gravity IPA. The actual brewery itself is pretty much nothing more than a garage brew operation on steriods. It's a very small operation but upon talking to one of the brewers, expansion is on it's way.
The brewpub serves 3 different beers (ESG, IPA, Bar X Stout) plus a seasonal (Triple). A small selection is available on the food menu. Nachos, salads, brats, and gardenburgers seem to make up a majority of it.
The brewpub itself is nothing more than a house converted into a brewpub. Downstairs is very simple, a bar with about a half-dozen stools and a couple of booths. Upstairs is a bit larger and offers a steel-tip dart borad, a big screen and plenty of room to relax.
The atmosphere seemed to be very good with a lot of the locals streaming in to get a pint and handfuls of growlers to go. (Mind you, this town shuts down around 9 or 10 pm). Hours of operation are 3-10pm. I heard that they are closed Sun-Tue so call ahead if you plan to visit during those days.
If you enjoy the small town action, scenic mountains, and great beer, make this place a stop on your beer tour.
★
1,176 characters
Terminal Gravity Brewing Company in Enterprise, OR
89
out of
100
based on
11
ratings.