Dismiss Notice
Dismiss Notice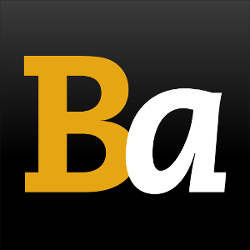 Join Our Email List →
And we'll send you the latest updates and offers from BeerAdvocate, because knowing is half the battle.
Dismiss Notice
Cable Car Small Batch Pale Ale
- World Brews
Reviews: 9 | Hads: 22
3.25
/5
rDev
+12.5%
look: 3 | smell: 3 | taste: 3.5 | feel: 3.5 | overall: 3
Yellow, darker than bmc, but close, decent head to it. Aroma was inconsequential.
Taste, good carbonation supplements the average hopping for style, good crispness to it, far from complex, but hit the spot at a tailgate last Saturday. Good enough bitterness, no real hop character to speak of, I guess a slight edge toward grapefruit, definitely no pine. Some mineral/metallic/mint edge along the way in an ever so slight amount.
A good beer to cleanse the palate with or introductory for folks just entering the realm of craftesque beers.
★
542 characters

3.13
/5
rDev
+8.3%
look: 4 | smell: 3.5 | taste: 3 | feel: 3.5 | overall: 2.5
Appearance - Pours a hazy golden amber with a thick, 2 finger head. Good retention. Leaves behind a nice, sticky lace.
Smell - Malt forward aroma with soft caramel and a touch of bread. Hops are very subtle, hinting at citrus.
Taste - Underdeveloped. Sugary notes upfront, mostly a soft caramel that's a bit bland. Hops on the nose are equally scant on the tongue. They come through faintly on the finish as a citrus flavor, though malts are still the predominant force.
Mouthfeel - Medium to full body. Sticky; almost chewy. Moderate carbonation.
Overall - This is a very average beer, and as a pale ale it doesn't quite hit the mark. Very malt forward. Even with the smoking price I got on the sixer, I'd likely not buy it again.
★
735 characters
3.08
/5
rDev
+6.6%
look: 3.5 | smell: 3 | taste: 3 | feel: 3.5 | overall: 3
Light orange with a little light gold. Head is 1 finger and pretty stable though lacing is thin.
Smell is floral and minty like the Northern Brewer hop. Smells like a Cali Common light and very similar to this company's winter seasonal. Also a small medicinal smell.
Flavor is very thin, with some of those floral hops in there and a pale malt flavor. Finishes with some metallic, mineral-like flavors, so not clean.
Soft and refreshing. Mouthfeel might be the best part.
Pretty average, but for $5.99 on sale at whole foods not bad for buck a bottle.
★
556 characters

3.06
/5
rDev
+5.9%
look: 4 | smell: 3 | taste: 3 | feel: 3 | overall: 3
Thanks to mar for sharing this bottle.
The beer pours a yellow color with a white head. The aroma is heavy on the biscuit malt with some grassy hops mixed in. The flavor is toffee and some grassy hops. In a pale ale, I want a little bit more hop character than what I am getting in this beer. I also wish there was some pine or citrus in the flavor. Medium mouthfeel and medium carbonation. A decent attempt at an American Pale Ale, but this one falls short.
★
461 characters

2.98
/5
rDev
+3.1%
look: 3.5 | smell: 3 | taste: 3 | feel: 2.5 | overall: 3
A: Pours a clear gold in color. Forms about a 1/2 inch of tight bubbled white head that recedes fairly quickly to a bubbly surface coating. Carbonation is evident from the bubbles slowly floating to the surface.
S: Light scent of bready malts, grassy hops and carbonation.
T: This beer is light in flavor while still being predominantly malty. There is a blend of light grassy hops and seltzer. Very mild bitterness. Finishes bready. The flavor is very generic and not at all enticing.
M: On the thinner side with active carbonation. Leaves an unpleasant malty residue on the inside of the mouth.
D: This beer is really just one very small step up from a macro lager. The look is of a stereotypical beer, while the taste is equally generic. And while one would think the light flavors of this beer would make it more drinkable, the flavors that are present are off and simply are not overly pleasant.
★
907 characters
2.98
/5
rDev
+3.1%
look: 3.5 | smell: 3 | taste: 3 | feel: 2.5 | overall: 3
* A: Cloudy honey colored, with lots of creamy white head. Head dissipated quickly, leaving some lacing. Lots of bubbles. Appearance was the best part of the beer.
* S: Pine, malt, and faint citrus hops.
* T: Sweet and mellow, with too much malt and not enough hops. A hint of brown sugar, and maybe diacetyl? I'm still bad at discerning diacetyl.
* M: Medium body, high carbonation. Wet, coats the mouth. Unpleasant.
* O: Needs more hops character and less sugar. Pleasant, but dull.
★
487 characters

2.78
/5
rDev
-3.8%
look: 3.5 | smell: 3 | taste: 2.5 | feel: 2.5 | overall: 3
12oz bottle. The third or fourth seemingly re-branded pale ale that I've seen recently from this marketing agent, brought to we in Alberta by the don't give a shit folks at the local liquor monopoly chain.
This beer pours a hazy medium golden straw colour, with two fingers of puffy, foamy dirty white head, which leaves a decent array of coral reef lace around the glass as it duly recedes.
It smells of semi-sweet generic citrus fruit, an underlying musty yeastiness, faint grainy malt, and a further herbal medicinal hop character. I wonder which of the '3' different hops that is? The taste is thin, stale bready malt, more yeasty, musty citrus fruit pith, and a weird herbal, weedy hoppiness, which is damned near devoid of bitterness.
The carbonation is quite laid back, no sass there, and no surprise, the body a lulling medium weight, and whose clamminess is starting to seem like the calling card of this whole affair - so smooth, yes, but with the standing caveat. It finishes off-dry, the neutered malt and still prominent yeasty, herbal, bland fruitiness having their way.
Everything seems rather disjointed, unbalanced, and jerky, not to mention just plain boring. A beer designed by committee, this is. No inspiration, no chances taken, and no fun. And certainly a hell of lot more than 5.99 a sixer in my neck of the woods.
★
1,342 characters
2.68
/5
rDev
-7.3%
look: 3.5 | smell: 3 | taste: 2.5 | feel: 2.5 | overall: 2.5
Bought at Whole Foods.
Has a light golden clear appearance with a white 1 finger head. Not bad... Aroma is not too pleasing. It's bready with a light hops on the nose. Also a little medicinal smelling? Taste is not so hot. It's grassy with a malt and not much else, except the medicinal flavor I'm getting. Mouthfeel is subpar. It's over carbonated and is fairly thin. There is a bitterness that stays on the palate that is not appealing.
Skip the cable car, hop in a cab.
★
474 characters
2.05
/5
rDev
-29.1%
look: 2 | smell: 2 | taste: 2 | feel: 2.5 | overall: 2
A - Clear golden brew is lively with bubbles and has an unimpressive but consistent thin white head.
S - A little fruity sweetness and bread but not much to speak of
T - Light bitterness up front gives way to a dry alcohol taste.
M - Light body and high carb
O - This is a decent beer IF I was looking for a cream ale or a lager. Really most of the characteristics of this bottle reminded me of some premium lagers rather than a true APA. No hops in the smell or taste, no malt flavors, and way too light on the color. A disappointing flavor that is hard to determine over the very dry alcohol taste.
★
606 characters
Cable Car Small Batch Pale Ale from World Brews
-
out of
100
based on
9
ratings.