Dismiss Notice
Dismiss Notice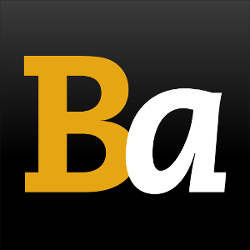 Join Our Email List →
And we'll send you the latest updates and offers from BeerAdvocate, because knowing is half the battle.
Dismiss Notice
Dranken Geers
BA SCORE


94




outstanding




Reviews:

13


Visits:
Avg:

4.4


pDev:

n/a




[ Store ]

Ledergemstraat 7
Oostakker, 9041
Belgium
phone: +32 9 251 05 83

Website Map

Notes:
Place added by: benfons on 09-23-2009

No notes at this time.
Reviews: 13 | Visits: 21

4.47
/5
rDev
+1.6%
vibe: 4.25 | quality: 4.5 | service: 4.25 | selection: 4.75
I stopped in here on 02OCT14 with friend Thijs, enroute to Westvleteren. In a word - Wow!!
We came in the side door (the front is in the current picture) and found row after row of fantastic stuff. The place itself is a bit warehouse-like, but not too large at all. There was just so much to choose from, from rarities to common stuff. It was heavy on Belgian wares, with plenty of Dutch offerings, too. They also had a relatively solid selection of Deutsch Bier as well. Prices were pretty decent, all-in-all. I picked up a few things, but would have liked more. Why not? Well, I was the end of my trip, and had little space left in my baggage to hold more. Oh well.... Still a must visit place! Thnx, Thijs!!
4.47/5 rDev +0.7%
vibe: 4.25 | quality: 4.5 | service: 4.25 | selection: 4.75 | $$
282
★
806 characters

4.69
/5
rDev
+6.6%
vibe: 4.25 | quality: 4.75 | service: 4.5 | selection: 5
Visited here with my brother who is in the Netherlands, and we were both impressed. They had a great selection including hard to get De Struise, Drie Fonteinen, and Cantillon. The prices weren't much more than what you would pay at a brewery, but with a selection of many of the harder to find Belgian beers. Their prices on many of the "shelf" beers were cheaper than 90% of the places I have been too. Along with the good Belgian beers, I found some good British, Dutch, Danish, Norweign and American beers.
★
509 characters
4.58
/5
rDev
+4.1%
vibe: 4 | quality: 4.5 | service: 4.5 | selection: 5
I stopped here on a Belgian beer blitz trip on July 2, 2012. I was headed to Sint Sixtus Abbey to pick up a few cases of Westvleteren and to Brugge for some Straffe Hendrik Quadruple Heritage. I found Dranken Geers randomly on Facebook and shot the owner of the site an email. He responded back to me quite quickly with a detailed description of which beers they were currently carrying. Since I was going to be driving through the area, I thought it was worth making a quick stop.
I was quite impressed with the selection and the amount of beer they had in stock. And I was blown away with the prices, the prices were some of the lowest I've seen in Belgium. For this trip I was strictly looking for Tripel Karmeliet and Straffe Hendrik Quadruple, they had plenty in stock and for a very reasonable price. The Straffe was cheaper than you can buy at the De Halve Maan gift shop.
Getting to the shop was easy, I would estimate it at a five minute drive off of the ring. If you're in the area, you owe it to yourself to stop at this shop.
★
1,041 characters

4.1
/5
rDev
-6.8%
vibe: 3.5 | quality: 4.5 | service: 3.5 | selection: 4.5
I finally visited this store, after discarding the plan to go there the last 2 times I was in Belgium. My loss, this is definitely a quality store.
Easy to get to by car, a quick sprint off of the R4 ring. There were so many beers I've never heard of, so many that don't come to the USA in general distribution. Prices were extremely good too. Drie Fonteinen and Struise bottles for about the same price as charged at the brewery shops.
I checked myself to 7 bottles just to be safe, as I don't know what else I may find before I fly back. But I could have blown my entire budget here and been happy.
Definitely a must stop if near Gent.
★
641 characters
5
/5
rDev
+13.6%
vibe: 5 | quality: 5 | service: 5 | selection: 5
This is the best beer store I have been to in Belgium so far.
Its about 45 minutes away from Brussels and well worth the drive.
Lets start with the Belgians, they have everything normal plus a bunch of obscure stuff, plus Struise, De Dolle, Alvinne, Fantome, De Doctor, plus a bunch of stuff from a new Wallonian brewer that I had been wanting to try ( Lion a Plume ). Great prices , to give you an idea it was less than 2 euros for a Pannepot.
Lambics: they had a great Cantillon selection ( fou, mamouche, lou pepe ), De Cam, Horal Mega Blends, all of the other standards. + they also had Armand 4 for the same price you get at the brewery.
Imports: Their Mikkeler selection is about on par with Hopduvel, but the prices at Dranken Geers are better. They also had a bunch from emelisse & 5 or 6 beers from De Molen. Also great prices. They had a couple American Beers including Stone, and a few things from the UK.
Value wise this is a great store, Hopduvel may have the edge in selection of imports, this store is heavier in the Belgian selection. But if you are stocking up, this place beats HopDuvel in price IMO, also I feel like this store has more interesting stuff from Belgium.
You can tell the owners of this place are fans of beer and go out of their way to find the best.
★
1,289 characters

4.34
/5
rDev
-1.4%
vibe: 4.5 | quality: 4 | service: 4.5 | selection: 4.5
I've been to drink markets all over Belgium, but this has to be hands down the best all around. The selection is incredible. Especially on hard to find beers like Struise and Mikkeller. And the prices can't be beat on those types of rare beers. Yeah, for the typical Blegians you're better off going to a super market, but for one stop shopping for anything and everything, this is the place! They have a great selection of glassware and knick knacks as well. They also carry a nice selection of top German beers. They speak English and are always willing to answer questions. Check them out of facebook to get updates on what's new in the shop. Can't wait for my next visit!
★
675 characters
4.5
/5
rDev
+2.3%
vibe: 4.5 | quality: 4.5 | service: 4.5 | selection: 4.5
I love this place.
I make a point of going here a couple of times a year.
It's off the beaten path and you'll need a car to visit this place. It's a tricky turn off the main road.
Through their Facebook page Lenie will anounce new stuff in the store and other news. Whenever I know I'm coming (it's a 2hr drive) and there is stuff I want I ask Lenie through facebook to hold on to stuff for me and she always does.
The other ladies that work there are also friendly and will help you with all your question. Great score on atmosphere and service.
The selection is really good for Belgian beers. I''m usually able to pick up the Struise I want and last time I had ordered some Cantillons for a trading partner.
They have a good selection of reasonable priced Mikkelers (Denmark) as well but the focus is clearly on Belgian beers.
The prices for the stuff I get there is ery cheap compared to the prices for the same stuff in Holland.
If you are traveling through Belgium with a car, you are into Belgian beers and you want them cheap stop here and browse. RECOMENDED!
★
1,074 characters

4.3
/5
rDev
-2.3%
This is à very Nice beerstore, lots of Nice belgian Beers ( more then 600 ) also mikkeller , Nice selection of glassware , very friendly and helpfull people , also the price is cheap , ican recomand this place to everybody that is looking to buy lots of balgian beer , also struise Beers' are in stock , last time i was there they even had pannepeut 2007 !
Nice selection lambic/ geuze Beers' from all big brewery,'s cantillon , boon , 3 fonteinen , etc...
This is one of the best beer store's in belgium , its in my top 5 list
★
529 characters

4.14
/5
rDev
-5.9%
vibe: 4 | quality: 4 | service: 4.5 | selection: 4
This shop was brought under my attention by Jeffo. I was on my way to the abbey of Saint Sixtus and decided to buy some beers there.
They have a good selections of beers. Not as much as the Hopduvel in Gent but ok. Of course the beers they have come from Belgium but i also saw German beers, Dutch beers and some Mikkeler.
I found some pannepeut from the Struise Brouwers there and bought all the bottles they had.
You need navigation to find it. It's nearby the Volvo factory. If i had to choose between the Hopduvel and Geers i would go for the Hopduvel.
★
561 characters

4.3
/5
rDev
-2.3%
A huge warehouse just on the outskits of Gent.
I never know how to rate quality, so I just ticked it down a tad because there were quite a few beers roasting in the sun near the front of the shop. Other than that, most of the stuff was new, and those that weren't were lying on the floor collecting dust. That's not a bad thing, however. Moreover, if we think of quality in terms of rarity, there were a few things in there I'd never seen anywhere else. Nothing overly collectible, but certainly things you don't see every day.
The service was fine as well. They don't have a debit machine here, so come prepared. While I was tracking down the nearest cash mashine, which was right around the corner, she rang up my purchase and had it waiting for me when I got back. Very nice of her. The only thing that is troublesom is that beers are displayed on the shelf, and overstock is left underneath in crates and boxes. If what you want isn't on the shelf, then look through the overstock underneath. What's under there is not always obvious, so look around.
The selection is magnificent. There are a few imports in the back, but the selection of Belgian beer is overwhelming. Besides Westvleteren, I couldn't think of a Belgian brewery that wasn't there, and they even had a wide variety of beers from every given brewery. There were lambics galore in the back as well. The only thing I didn't notice was any real vintage collection, so that kept it from being a perfect 5. For Belgian beer though, this is a must stop.
Prices were awesome. Got a couple beers for cheaper than anywhere else I'd ever seen them, and they even had a BA Mikkeller Black variant for less that half the price in Amsterdam. Good value.
A must stop for Belgian beer fans. Load on up crates if you can, because you won't find more stuff for a better price.
★
1,838 characters

4.55
/5
rDev
+3.4%
A veritable warehouse of artisanal craft beer from around Belgium. Staple brews, rare brews, vintage brews. A few other foreign craft beers sprinkled in there as well, all organized around the warehouse for sale at very reasonable prices.
It is located in a very unsuspecting place, just on the line between an industrial and residential area, nested between some houses. You can easily pick it out from a distance though with the name "Dranken Geers" spelled-out on the roof tiles.
Definitely the best shop I have found for 'bulk' souvenier purchases in Belgium!
★
565 characters
4.5
/5
rDev
+2.3%
Nice place, they do not have all beers from small breweries but have some rare bottles at good price ( e.g. De Dolle Oerbier Reserva). It also offers a comprehensive selection of Dochter van de Korenaar that are usually difficult to find.
Nice layoutas the place is rather big.
The choice of glassware is quite impressive as well.
Mainly focussing on Belgian beers, with a few German weissbier, it is a great place to buy Mikkeller beers at correct price.
One of the best beershops in Belgium ( less comprehensive than de Bierlloods and Willemns though).
★
558 characters
4.7
/5
rDev
+6.8%
They have a great selection of Belgian beers. I believe they buy from around 95% of all the Belgian breweries. But it is mainly a place for Belgian beer, they just don't have a lot of foreign beers. This is proven by the foreign buyers who come to fill their cars with Belgian beers.
They are not cheap. If you want to buy a beer they just sell at a supermarket, it's cheaper to buy it there. But the pricers aren't unreasonable, certainly if you know that you can find so many gems there.
The only thing you have to be careful for is the expiratation date on some of the less sold beers.
★
589 characters
Dranken Geers in Oostakker, Belgium
94
out of
100
based on
13
ratings.