Dismiss Notice
Get 12 monthly issues of BeerAdvocate magazine and save $5 when you select "auto-renew."

Subscribe now →
Dismiss Notice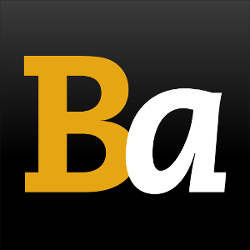 Join our email list →

And we'll send you the latest updates and offers from BeerAdvocate, because knowing is half the battle.
Tropical Disturbance
- Swamp Head Brewery
Reviews: 9 | Hads: 41
3.81
/5
rDev
-7.5%
look: 3.75 | smell: 4 | taste: 3.75 | feel: 3.75 | overall: 3.75
Pours deep gold with a nice thick white head.
Nose is all tropical fruit and assertive IPA tones.
Mouth feel is a nice balance; medium carbonation and an invitation to drink more.
Flavor is big tropical fruit bitter with nice citrus tones. An aggressive double IPA that's quite nice.
★
292 characters
3.72
/5
rDev
-9.7%
look: 4 | smell: 3.75 | taste: 3.75 | feel: 3.75 | overall: 3.5
Pours a very hazy darker amber with one finger thick dense creamy head, thin sheet of lace halfway down the glass. Smell: toffee, biscuit, citrus rind, notes of melon, pine and minty herbs. Taste: whole wheat biscuit, honey, a bit chalky, grapefruit rind, pine, herbal. Medium bodied, sugary and oily, creamy carbonation, with slightly drying finish. Nice flavors, feels unfocused.
★
381 characters

4.34
/5
rDev
+5.3%
look: 4.75 | smell: 4.5 | taste: 4.25 | feel: 4.25 | overall: 4.25
I was lucky enough to pick this newly bottled 750ml bottle up at the swamp last week. Pours a 4 finger light cream head and slight cloudy orange Amber color. Great head retention and lacing. Smells of fresh hops. Sweat citrus aromas. Taste is much lighter than expected. Slightly tart hoppy taste with almost no aftertaste. No alcohol presence at all. For being 8.7%, it's hard to believe. This is got to be the lightest tastings DIPA out there. I like this a lot. Very drinkable. If it were only canned it would be a perfect potent IPA. 4.50
★
544 characters
4.48
/5
rDev
+8.7%
look: 4.5 | smell: 4.5 | taste: 4.5 | feel: 4.25 | overall: 4.5
Clear, deep gold draft with white foam and good lacing. Citrus hop nose. Lite grass and Meyers Lemon start; malt balances nicely with the hoops. No hint of 8.3 % alcohol. Medium lite mouthfeel with dry hop finish on tongue. Very easy drinking " double IPA".
★
257 characters

4.75
/5
rDev
+15.3%
I have only had one opportunity to relish this beer, and sure wish I could find it again. It is an excellent Imperial IPA. I was smiling with every sip.
★
154 characters

3.37
/5
rDev
-18.2%
look: 3.5 | smell: 3.25 | taste: 3.5 | feel: 3.25 | overall: 3.25
On tap at the House of Brews. Served in a snifter.
Appearance - Deep orange, almost copper. Medium white head. A few wisps.
Smell - Lots of caramel. Grapefruit hops. Pungent and a little dank. Smells very sweet.
Taste - Sweet orange and grapefruit. Deep caramel. Very sweet. Grapefruit pithy bitterness in the back.
Mouthfeel - Medium heavy. Too sweet for me.
Overall - Tasty hop flavors. It would be really good if it weren't so damn sweet.
★
446 characters

4.46
/5
rDev
+8.3%
look: 4.25 | smell: 4.5 | taste: 4.5 | feel: 4.25 | overall: 4.5
I don't normally write reviews but I just tried this on tap at a Naples bar, having never heard of the brewery and a little more than skeptical, but the bartender seemed to know what he was talking about and fulfilled my request for a hoppy, juicy IPA. Coming in at 8.9% it has that chewy, hoppy mouthful accentuated my mango and citrus fruits dancing and merging so well on the tongue. The finish lingers and doesn't fall off like so many Imperial IPA's. Very well rounded, I don't get too much of a malt backbone but it doesn't over-do it on the bitterness either. I brought a group back the next night to try it but the keg had already kicked so get this one if you can, you won't be disappointed.
★
700 characters

4.31
/5
rDev
+4.6%
look: 4.25 | smell: 4.5 | taste: 4.25 | feel: 4.25 | overall: 4.25
Straight pour from a 32oz twist-off "howler" filled earlier today at the brewery to a nucleated can-glass. Been refrigerated as soon as it got home a few hours ago, so these constitute more or less ideal conditions in every regard.
Appearance (4.25): The pour yields three very full fingers of a slightly yellowish, custard-colored head that dies down slowly, capping a clear, rich, honey/golden-colored body with a steady stream of bubbles rising to the top. The head shows much better than average retention, taking its sweet time to die down while leaving wide, fat, arcing legs of lace loosely connected to equally fat, sloppy, foamy collars.
Smell (4.5): A pungent mixture of dank resin, passionfruit liqueur, overripe pineapple, booze, and zested lemon peel sits atop and almost masks a slightly toasted, biscuity, rustic white bread malt aroma. There's booze in there, sure, but the boundary between it and the hops is well-blurred so it's all good by me.
Taste (4.25): It maintains a lot of the elements in the nose, but a smooth, juicy, tangerine fruitiness easily balances the weird harshness of the weedy, resinous component—though that is still sitting pretty, underpinning the whole affair and again blurring lines with the booze and toasted aspect of the malt body. (Doing so earns major points in my book.) There's a juicy red grapefruit push towards the back of the palate, but other than that it's mostly tangerine sweetness and resiny dankness going back and forth over a solid but low-profile malt base, which as in the nose is mostly pale and bready, a little toasted, and a little biscuity. Some booze, but again, it blends with the hops.
Mouthfeel (4.25): This has a full-side-of-medium-weight body and a viscous feel, facilitated by a smooth, modest, but lush carbonation that foams up gently and richly before washing out. And yet, the bitter underbelly of the beer still allows it to finish a bit on the dry side—way too easy to drink, the feel is great for a medium-full DIPA.
Overall (4.25): This is a really, really enjoyable DIPA with really no negative aspects that I can think of, at all. It's full, it's a little boozy and a little sweet, but it's all pulled together nicely to make a juicy, modestly dank, well-executed and way too easy to drink DIPA. Definitely recommended—I'd love to see it in cans!
★
2,371 characters

4.13
/5
rDev
+0.2%
look: 4 | smell: 4 | taste: 4.25 | feel: 4.25 | overall: 4
Tried this one at the brewery today. Pours deep golden colored with a creamy white head. Aroma of massive tropical citrus fruits, vegetal and grassy hops. Really nice. Flavor follows with big bitter and raw grassy hoppiness. Lots of citrus here behind the bitter and the beautiful aromatics really lend a fresh and light character to this one. Medium bodied with medium is carbonation and very easy drinking. Hope this becomes a regular as it is one of their more well done brews.
★
480 characters
Tropical Disturbance from Swamp Head Brewery
-
out of
100
based on
9
ratings.