Dismiss Notice
Dismiss Notice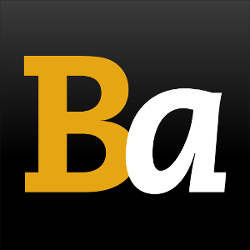 Join Our Email List →
And we'll send you the latest updates and offers from BeerAdvocate, because knowing is half the battle.
Dismiss Notice
Hoe Hoe Hoe
- Swamp Head Brewery
Reviews: 10 | Hads: 40

3.74
/5
rDev
+0.8%
look: 3 | smell: 4 | taste: 3.75 | feel: 3.5 | overall: 3.75
Bottle pour at the DTLA bottle share held at Beer Belly in Los Angeles, CA.
Thanks to sportstsar for sharing this one.
Pours a hazy light yellow with a foamy off-white head that settles to wisps of film on top of the beer. Small dots of lace slowly drip into the remaining beer on the drink down. Smell is of malt, grain, blueberry Tootsie Pop, cranberry, and ginger tea aromas. Taste is much the same with slightly tart citrus and cranberry flavors on the finish. There is a mild amount of acidity on the palate with each sip. This beer has a lower level of carbonation with a slightly crisp mouthfeel. Overall, this is a pretty good beer that is tasty and easy to drink.
★
674 characters

3.66
/5
rDev
-1.3%
look: 3.75 | smell: 4 | taste: 3.5 | feel: 3.75 | overall: 3.5
Bottle grabbed from the brewery. Pours a slightly hazy nearly clear light yellow with a small quickly receding white head. Big fruit on the aroma, oranges, tart cranberry, honey, wheat, some funky yeast and just a hint of spice. Flavor is big orange peel, some lightly tart cranberry, a bit of coriander (?) spice, lemon peel. This is extremely light bodied with huge effervescent carbonation that makes this lighter and dryer than the regular version of Cottonmouth with less sweetness. Lingering orange peel and light sweetness. I like this a lot. A very very light holiday brew that can be sucked down all day long. They really hit the orange blossom honey and cranberry tart on the nose here. Nicely crafted if not the best Belgian Wit out there.
★
750 characters

3.97
/5
rDev
+7%
look: 3.5 | smell: 4 | taste: 4 | feel: 4 | overall: 4
No head to speak of with minimal lace on a cloudy dull golden body. Aroma of funky yeast, tart orange and tangerine and herbal hops. Flavor is mild and subdue, a little flat with yeast, hint of clove and herbal hops, some lemon and peppercorn. Light to medium body and moderate carbonation. The flavor is nice, about as dynamic as a witbier can be and isn't too sweet.
★
368 characters
3.92
/5
rDev
+5.7%
look: 3.5 | smell: 4 | taste: 4 | feel: 3.5 | overall: 4
Pours a cloudy, nearly opaque, amber with fast fading one finger of white foam, a few rings of delicate lace down the glass. Smell: lightly bready, ginger and cranberry are here in moderation, notes of lemon peel and coriander. Taste: mild notes of raw cranberry and lemon, tangy wheat, mildly bready, with ginger creeping in towards the end of the sip. As it warms the cranberry shows up more in the finish, but it's never overpowering. Light-medium bodied, lowish carbonation. A nice "holiday" spin on their wit, the additions aren't overpowering as in certain well known beers in this style. (2011 version; below reviews are from 2010's output).
★
656 characters

3.63
/5
rDev
-2.2%
look: 4 | smell: 3.5 | taste: 4 | feel: 3.5 | overall: 3
On tap at Tipple's from notes on phone
A- Hazy golden body with a big white head
S- Wheat, spices and yeasty with a hint of cranberry
T- Follows the nose, wheat, yeasty and some spicing, an above average witbier
M- Medium body and moderate carbonation
O- Good brew and being local makes it more likely that I'll have again
★
327 characters

2.27
/5
rDev
-38.8%
look: 4 | smell: 2 | taste: 2 | feel: 3.5 | overall: 2
Mmm, another winter beer provided by alex, thanks! Poured from a bottle with a super creepy label of santa and some sleeping children, has a hazy golden yellow with a tiny bubly white head. Smells like rotten eggs, hydrochloric sulfides, some brett, slightly fruity, lots of wet bready dough. Taste is impressively bad. Band aids, antiseptic, lemons, barnyard funk, slight pine and a touch of wheat. Pretty sure this one is infected. Light to medium body with a medium fizzy carbonation. The combination of rotten eggs and and aids was a new taste for me, but not pleasant at all. This is definitley not the worst christmas beer I have ever had, but its up there.
★
663 characters

2.79
/5
rDev
-24.8%
look: 4 | smell: 2.5 | taste: 3 | feel: 2.5 | overall: 2.5
Thanks Joey! Strange label that doesn't mention brewery name, ABV, or Surgeon General's Warning. Shared with Nate, because I know he loves Christmas beer.
A - It's a gusher! Pours with a big foam that settles to a persistent thin cap, but no lace. Hazed golden straw body.
S - I don't think this is supposed to smell like brettanomyces, but it does. Lots of funk mingles with ginger, and an odd mouthwash flavor imparts some citrus and medicinal character. Very strange.
T - Taste is a little less weird, but I'm not sure if that's for better or for worse. Lots of citrus peel, a hint of mouthwash, and some pale malt sweetness.
M - Overcarbonated, sticky, medium-light body.
D - Yikes! Something went horribly awry with Swamphead's first bottled offering. I'm guessing one of the many adjuncts (cranberries, ginger, oranges, etc.) led to infection. Still, I liked this more than some of the non-infected beers I've had recently.
★
934 characters

4
/5
rDev
+7.8%
look: 4 | smell: 4 | taste: 4 | feel: 4 | overall: 4
appearance: golden, cloudy with a solid head retention
smell: aromas of light wheat malts, mild clove spice/lemon/citrus and Belgian yeast character.
taste: just like their regualr one this was a nice addition. flavors well blended into orignal recipe.
mouthfeel: medium bodied
drinkability: I tried this at the kickbacks Swamphead dinner among many others. This brewery in new and going in the right direction. Solid beer from a solid brewery. I would love to have this again.
★
484 characters
4.83
/5
rDev
+30.2%
look: 5 | smell: 4.5 | taste: 5 | feel: 4.5 | overall: 5
Served on tap @ Kickbacks
Appearance was milky golden straw color with a tight head and cap.
Appropriatte wit aromas of light wheat malts, mild clove spice/lemon/citrus and Belgian yeast character. A dash of Cranberry and ginger sneaks in.
Tastes as with nicely belnd balance of the spice not. Supported well by the creamy mouthfeel and crisp carbonation. I enjoyed the ginger and seasonal fruit notes.
I very much enjoyed this brew. It was a standout offering in my opinion, a stellar showcase of the Witbier style.
Additional info;
I attended a Swamphead Beer dinner at Kickbacks here in Jacksonville Florida 12/13/2010. The lineup overall impressed me, brews were appropriatte to style and well done across the board. I most notably enjoyed the Hoe Hoe Hoe Wit, Tupelo Cream Ale, Stumpknocker APA, and 10-10-10 Whiskey Barrel Aged as standouts for the evening. Overall a very talented brewery across the entire lineup. I had chance to meet Luke the owner who was a great guy, and Craig the brewer who was passionate and open to share his processes. Both were knowlegdable and I am very excited about this new Florida Brewery.
Here is are most of the Swamphead brews that were offered at the dinner;
Hoe Hoe Hoe Winter Seasonal - a Belgian style specialty ale with cranberries, ginger and orange blossom honey
Wild Night Tupelo Honey Cream Ale
Cottonmouth Belgian Style Wheatbier
Stumpknocker American Pale Ale
Big Nose IPA
Saison du Swamp - Florida Style Saison with rye
10-10-10 Imperial IPA
10-10-10 Imperial IPA aged in Palm Ridge Whiskey barrels
Midnight Oil Oatmeal Stout with locally roasted organic fair trade coffee
Alderwood Smoked Porter
Chipotle Smoked Porter
Stumpknocker infused with Chipotle peppers
Catherine's Inspiration - Russian Imperial Stout
Catherine's Passion - Russian Imperial Stout infused with organic cocoa nibs and Midnight Oil coffee
★
1,869 characters

4.25
/5
rDev
+14.6%
look: 4 | smell: 4 | taste: 4 | feel: 4.5 | overall: 5
Reviewed from notes. Had this with Christmas dinner thanks to Craig at SwampHead. This is their Cottonmouth Wit spiced with cranberries, ginger and orange blossom honey.
Appearance - A little darker than the standard Cottonmouth but with a nice white head that didn't have much retention but left a lot of nice lacing.
Nose - Lots of ginger with some nice balanced fruit sweetness. The ginger I think overpowered the the spices in the nose but they were there in the flavor.
Taste - Again lots of ginger but with more of the typical witbier flavors of banana, citrus and clove. There is some tartness towards the end from the cranberries. Overall, very good beer.
Mouthfeel - Medium bodied with a good amount of carbonation. Nice and prickly which was nice in keeping it cleansing.
Overall - Loved this one and can't wait until next year to get some more of it. Reminded me a good bit of DFH's Pangea with the ginger, which isn't a bad thing at all.
★
964 characters
Hoe Hoe Hoe from Swamp Head Brewery
84
out of
100
based on
10
ratings.