Dismiss Notice
Get 12 monthly issues of BeerAdvocate magazine and save $5 when you select "auto-renew."

Subscribe now →
Dismiss Notice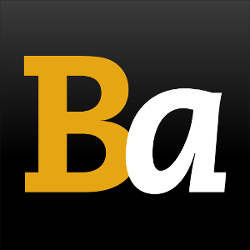 Join our email list →

And we'll send you the latest updates and offers from BeerAdvocate, because knowing is half the battle.
Catherine's Passion
- Swamp Head Brewery

Educational use only; do not reuse.

Brewed by:
Swamp Head Brewery
Florida, United States | website

Style | ABV
Russian Imperial Stout | 10.00% ABV

Availability: Rotating

Notes & Commercial Description:
Beer added by: CampusCrew on 01-02-2011

Catherine II, the 18th century Empress of Russia, is said to have been the inspiration behind the creation of the Imperial Russian Stout, an intensely flavored, robust, dark ale with a noticeable alcohol presence. Legend has it that Catherine also had a voracious sexual appetite; she was known to have many lovers, but the story about the stallion was probably a myth.
We infused our Russian Imperial Stout with cocoa nibs and fair trade coffee, to create a sensual stout with an extra kick. We think Catherine's Passion would be aroused by this stout…ale.
Reviews: 11 | Hads: 57

4.25
/5
rDev
+6.3%
look: 4.25 | smell: 4.25 | taste: 4.25 | feel: 4.25 | overall: 4.25
This is a solid imperial stout. Its on the bitter end of the spectrum. That's not bad if you don't care for too much sweetness, and also allows for the addition of all kinds of flavors, which they do regularly. Flavor comes on nicely as the glass warms.
★
253 characters

3.33
/5
rDev
-16.8%
look: 3.5 | smell: 3 | taste: 3.5 | feel: 3 | overall: 3.5
Thanks to moose3285, a guy who has been giving me good beer since before I was legal. I kid, I kid, but it's been a long bloody time. This is the latest in a long line of fantastic-looking hauls. Big old 750ML bomber split with my wife.
The pour is stout black with an afro head that's never seen a pick; takes a while to jam all that into a pair of 14 oz. glasses. I while away the idle moments watching Loren on Intervention, an alcoholic. Never mind. The nose makes me double-check the description of the beer: sweet sugar & crushed raspberries, fruitier than Merrick…never mind. Smells more like Founder Big Luscious than a coffee/chocolate stout.
Catherine's Passion has undergone some kind of Transformer-style change since being written about. Sweet malts writ big hold up a solid dose of roast before the raspberry patch kicks in. Mid-palate is more bitter than Newt Gingrich: not hoppy, perhaps fallout from the coffee addition, but it's more than that, & I can't quite put my midline groove on it. The finish is pure circus freak, with the slippery fruit mixing with the malt & coffee &, yeah. Uh huh. Despite all the bearded women, I'm having little trouble putting this away.
Swamp Head is so hit & miss for me, ranging from great stuff to, ah, suckage. This is neither, but with no trace of chocolate, weirdly zinging coffee bite, & rampant orchard leavings, I doubt this is what the brewer intended. Still, oddly, pretty good.
★
1,460 characters

2.99
/5
rDev
-25.3%
look: 3.75 | smell: 2.75 | taste: 2.75 | feel: 4 | overall: 3
I really did not enjoy this. Mostly because it smells like green peppers and stale, used Folger's coffee grounds. That being said, it was drinkable... just not very pleasant at all. I love some roast, but the char flavor was not enjoyable... Shame. I enjoyed Resentment, but this iteration did not vibe with me.
★
311 characters

4.3
/5
rDev
+7.5%
Straight pour from a 750ml/25.4oz pry-off bottle to a short, stubby tulip. There's no freshness or bottling dating on this bottle, but this is from this year's batch, which was released on July 2, which now was about six and a half weeks ago. So the beer is six and a half weeks old. Using simple subtraction. And calender conversion. It's 45 days old. Yum!
Appearance (4.5): Whoa, hell of a pour on this beer: nearly two fingers of very dense, tight foam the color of hot chocolate. Foamy, frothy, thick, rich. The body is pitch black, of course, and the head shows much better than average retention, taking a decent amount of time to die down, leaving a nearly unbroken collar at the top, thick, scattered legs, and a dense film on the surface.
Smell (4.0): Rich, chocolatey, and very malty, showing rich toffee, overcooked caramel, caramelized nuts, and a rich, dark, fruity aroma—raisins, a little date, and prunes. Raw dark chocolate, the kind that's got a lot of cocoa and is only lightly sweetened, a little cocoa powder, and a modest dose of French or Italian roast coffee. Rich, and fruitier than I would've guessed, but really nice stuff.
Taste (4.5): Absolutely delivers, but with bigger balls and quite a bit more edge. The caramel and toffee are turned way down here, but the dark fruit component—raisins, dates, and prunes, just like in the nose—acts as a solid base for the coffee and chocolate aspects of this beer. The chocolate is the subtle one of these two, boasting rich, 60-70%+ cocoa dark chocolate and cocoa powder, while the coffee shines. Medium-dark roast brew, with moderate tannins, a solid floral tone, light citrus, a bit of leather, light tobacco, baker's chocolate, and a long, tangy finish: grapefruit peel, a little alcohol heat, and a tannic snap, and it all hangs for a minute before dying out. Man this is good stuff. Alcohol's there, but it's pleasant and partially blends in.
Mouthfeel (4.0): A little light for a beer of this style and this size, with a body on the dry side, but it's smooth, fuller than medium weight but not extremely heavy, and quite tannic feeling, all of which makes up some for the lightness of body. It's pleasantly oily at first, but it finishes surprisingly dry, thanks to some alcohol heat and that tannic character.
Overall (4.25): It's a very solid imperial stout, generally speaking, but there are a couple of aspects that really set it apart. First, that rich, dark fruit character in the smell and the flavor offer a really solid, hearty base that you don't find in all beers like this—a lot of them relay on heavy roast and sweetness, but this has a thicker, more interesting backbone. Second, the coffee is just extremely good coffee, it seems. It comes off subtle at first, but then you find its layers spread out in the flavor in a more integrated, dynamic way. And, it's a lesser joy, but the tannic character of this beer makes it edgier and more complete, in a way. Overall, it just works, extremely well, and offers a more dynamic character than a lot of others. Absolutely worth it.
★
3,110 characters

3.91
/5
rDev
-2.3%
look: 4.5 | smell: 4 | taste: 3.75 | feel: 3.75 | overall: 4
750 ml bottle from the brewery. Pours pitch black with a big dark brown head on top. Aroma of plenty of roast, bittersweet cocoa nibs, chocolate syrup, lots of earthy coffee, light hop presence. Flavor is big time roasty, some chocolate Hershey's syrup in there with more bitter cocoa powder notes, only light coffee for me here, maybe even a bit of hop bitterness at the end. Lingering dry cocoa powder left on the palate. Medium plus mouthfeel with medium carbonation. A really nice impy stout overall, leaning toward the more bitter roasty side. Could use a bit more body but I say that because I'm spoiled with my CCB stouts around here. Maybe a bit more coffee as well. But a nice base beer to play with for Swamp Head.
★
724 characters
4.2
/5
rDev
+5%
look: 4 | smell: 4 | taste: 4.5 | feel: 4 | overall: 4
Pours a pitch very dark brown with huge dense medium brown colored head that forms slowly and fades slowly (nitro-ish); spiderwebby lacing down the glass. It doesn't quite stain the entire glass a la Zhukov, but it tries. Smell: dark chocolate plus some sweet caramel-heavy espresso, prune, subtle earthiness. I had an earlier batch on tap and noted anise... maybe just a small note in this one. Taste: dark chocolate brownie, cutting earthy and resiny hopping, ripe black plum, fruity-caramel-earthy coffee. Great dark chocolate w/ espresso beans bar and sticky plum finish cut with earthiness and a slight booze hit. Medium bodied, silky feel. This is a good one.
★
665 characters

3.99
/5
rDev
-0.2%
look: 4 | smell: 3.75 | taste: 4 | feel: 4 | overall: 4.25
On tap at the Brandon Brass Tap on January 5, 2013. Reviewed from my notes that were made that day. They served it to me in a Guinness snifter. It certainly wasn't an ordinary Guinness pint glass. 
Looked like an Imperial Stout. It was a thick pitch black motor oil black. Holding this beer will not help your cause. The light will just bounce off the beer and shoot it right back into your face. On top was nice creamy coffee colored head of foam. Excellent retention that left behind a skin of foam and a huge number of blots and streaks of lace around the Guinness glass.
It looked like an Imperial Stout, but it didn't smell like one. The first aroma that came to me was the scent of fresh raspberries. I was very confused. Was it the glass? Was it the tap? Or was it the beer itself? Anyway, after the scent of raspberries passes, in comes some roasted malt, a little cocoa, and a subtle whiff of roasted coffee beans. Very interesting!
The aroma of raspberries was odd until I tasted the beer. There were raspberries in the taste but they mixed in with the chocolate to form a nice raspberry chocolate taste. There was much after the chocolate raspberry. I only got a little roasted coffee, a flash of roasted malt, and a splash of day old dry roasted hops. In my second glass, the taste of raspberry diminished a little bit and more cocoa and roasted malt came out.
The mouthfeel was medium to full bodied with a crispy chocolately aftertaste. There was more raspberry chocolate and coffee beans in the aftertaste. I'm not quite sure what to think about this beer. It looks like an Imperial Stout, but it doesn't smell or taste like one. Unless its an Imperial Stout aged on raspberries. If it's on tap, I'd say give it a try for yourself. You don't find too many Imperial Stouts on tap. 
★
1,804 characters

4
/5
rDev 0%
look: 4 | smell: 4 | taste: 4 | feel: 4 | overall: 4
I had this on-tap while I was in Key West. Poured into a standard pint glass.
Appearance: Pours almost black with a finger of dark brown head that fades to a layer on top of the pour.
Smell: Bitter cocoa and roast. Full of dark fruit. This isn't a very sweet smelling beer.
Taste: This tastes just like a cop of coffee. Not too sweet. I'm getting dark chocolate, dark fruit, and tons of roasted malt. The finish is bitter and roasty.
Mouthfeel: The body is on the thick side with lots of carbonation and a dry finish.
Overall: This isn't a very sweet imperial stout, but I really enjoyed the coffee flavor. Not super balanced, but quite good. I'd have another.
★
665 characters
4.47
/5
rDev
+11.8%
look: 4 | smell: 4.5 | taste: 4.5 | feel: 4.5 | overall: 4.5
generously provided by calton i was very, very happy to be able to try this one, used it as my night cap last night, and poured into a snifter.
Huge big creamy frothy head, colored dark brown that would not fade on me, had to stay around and hang out. Black as night with big lace, looked perfect for an Imperial Stout, had to give it a 5! Smell was complex, albeit not as strong as I would have liked, but Chocolate, caramel, and coffee all were able to come through for me. Hint of alchol, but the taste was ...yummy! Totally coffee and chocolate duking it out to predominate this one. Alcohol definatly there s well, but not bad at all, just enough to let you know to watch out. Hint of chocolate came through as it warmed, big dry hoppy finish, very nice! This is a very thick drink, like a chocolate milkshake, very warming a it goes down, very creamy and great late at night before bed!
★
893 characters

4.47
/5
rDev
+11.8%
look: 4 | smell: 4.5 | taste: 4.5 | feel: 4.5 | overall: 4.5
Massive thanks goes out to my boy Jefe73 for hooking me up with one during the Swamp Head CCB tap take-over during ACBW! Served from growler into a Green Man snifter. Poured pitch black with a minimal dark brown head. There was no lacing evident throughout the glass. The aroma was comprised of roasted malt, toffee, dark chocolate, and coffee. The flavor was of sweet malt, roasted malt, toffee, dark chocolate, coffee, and a subtle hint of vanilla. It had a heavy feel on the palate with mild carbonation. Overall this was a really good brew. If I'm honest, I really wasn't expecting too much from this one but it gave me quite the surprise. Really excellent flavor and aroma going on here. The flavor was toned back a little bit, but in a good way. If all of this would have hit you at once it definitely would have been overwhelming for most. Really glad I got the opportunity to try this one, thanks again Jeff!
★
916 characters

4.1
/5
rDev
+2.5%
look: 4 | smell: 4 | taste: 4 | feel: 4 | overall: 4.5
appearance: pitch black with a solid head retention
smell: loads of coffee aromas
taste: Russian Imperial Stout infused with organic cocoa nibs and Midnight Oil coffee
a decent impy stout with heavy coffee flavor, chocolate and dark fruit flavor. lots of alcohol kick though
mouthfeel: medium bodied to full bodied
drinkability: I tried this at the kickbacks Swamphead dinner among many others. This brewery in new and going in the right direction. Solid beer from a solid brewery. I would love to have this again.
★
519 characters
Catherine's Passion from Swamp Head Brewery
87
out of
100
based on
11
ratings.