Dismiss Notice
Dismiss Notice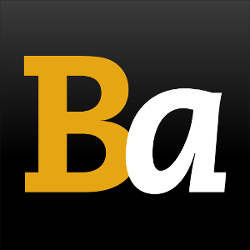 Join Our Email List →
And we'll send you the latest updates and offers from BeerAdvocate, because knowing is half the battle.
Dismiss Notice
Granát - BrouCzech Dark
- Nova Paka Brewery
| | |
| --- | --- |
| Educational use only; do not reuse. | |
Reviews: 12 | Hads: 30

3.79
/5
rDev
+3%
look: 3.75 | smell: 3.5 | taste: 4 | feel: 3.75 | overall: 3.75
On draft - served in a dimpled pint glass and drank outside at a biergarden - so as intended! Moderately flavorful malty taste, but still easy drinking.
★
153 characters

2.61
/5
rDev
-29.1%
look: 4 | smell: 3 | taste: 2.25 | feel: 3 | overall: 2.25
500 ml bottle. Pours brown with tall, fluffy, beige head and nice lacing. Aroma is of plum wine, toasted malt and some Noble hops. Body is full and crisp. Taste is of toasted malt, some hops and sulfur. Finish is long and astringent. There are many off flavors in this brew.
★
279 characters
3.68
/5
rDev 0%
look: 3.25 | smell: 3.25 | taste: 4 | feel: 4 | overall: 3.5
Poured from the 500mL can into a mug.
A: The beer is a dark brown color with a bit of light coming through. Head is light tan and sticks around for a bit.
S: Some caramel and toasty notes in there. Malty but still smooth and somewhat sweet.
T: Smooth and malty with a mild character. Some bread and light roast and caramel. Light bitterness creeps in half way through but finishes again with mild roast and some sweetness.
Overall: Not bad. Very drinkable and having a light character and average ABV very sessionable as well. Nothing that would stand out particularly, but sometimes that's what you want. I could pick this one up again.
★
641 characters

3.73
/5
rDev
+1.4%
look: 3.5 | smell: 3 | taste: 4 | feel: 4 | overall: 4
A: Poured a nice dark reddish brown with a half inch head. There was some decent lacing. Looked like a cola, very Czech style dark lager.
S: Smelled a bit bready and yeasty. Some of the fainter notes were spices and malts.
T: I expected this beer to be a bit spicier because of the smell, but it ended up being more sweet than anything else. There was a fairly robust maltiness that came through on further sips.
M: Not too thin but probably a bit thinner than German style dark beers. It was a bit reminiscent of a cola, which was interesting.
Overall I think you could do a lot worse in the Dark Euro Lager category than Brouczech. I lived in the Czech Republic and this beer really brought back some great memories from my Study Abroad days... although I never saw it in Prague unfortunately. I've had this beer 3 or 4 times in the states and I'll turn to it when it's available.
★
888 characters
3.77
/5
rDev
+2.4%
look: 3.5 | smell: 4 | taste: 3.5 | feel: 4 | overall: 4
I purchased this pleasant beer at Krugel's Wilkes-Barre, a world class beer source. It looks good enough and goes down easy enough and is decently made. I don't think it has the punch of some German and domestic darks but tbis is a small sample, to be sure. Other sites attribute this beer from Nova Paka to the Granat label; a dark sweeter lager at about 5%. Ok as a first time beer.
★
384 characters
3.83
/5
rDev
+4.1%
look: 4 | smell: 3.5 | taste: 4 | feel: 3.5 | overall: 4
Poured from a 500ml bottle into a Greenport mug.
A: Pours dark brown with three fingers of tan head.
S: You've got you classic Euro lager aroma: fresh hay, a bit of lemon and some crisp hops. No sign of roast.
T: Fortunately the 'dark' comes through here. Those typical lager flavours are combined with a wonderful slight, but undeniable espresso roast flavour.
D: Crisp and drinkable for any time of the year.
Overall: I had low hopes for this, but its a solid brew! It just kind of appeared in my fridge after a party, but if I find more, I'll be picking it up. Perfect for those times you want the refreshment of a lager, but with a tad more complexity.
★
662 characters

3.59
/5
rDev
-2.4%
look: 3 | smell: 4 | taste: 3.5 | feel: 3.5 | overall: 3.5
Dark Dunkel. The head dissipates quick with no lacing. Looks like Cola. Smells good, like dried raisins. Tastes like plum, raisins with a hint of coffee with a non-hops bitterness in the aftertaste. Overall a good brew, but there are better for the same money.
★
260 characters

3.9
/5
rDev
+6%
look: 4 | smell: 4 | taste: 4 | feel: 3 | overall: 4
A - Deep cherry amber. Few fingers of off-white head in a pint glass. Nice retention and ok lace.
S - Sweet honey, caramel, gingerbread. Toast with butter, cinnamon and sugar.
T - Nice bready character up front. Caramel, dark honey, bee pollen. Some gingerbread. Soft, woody bitter on the backend.
M - Medium light body with a light carbonation. Soft mouthfeel with a pleasant sweet finish.
O - Very nice. Great flavor, but might be a tad too sweet for some palates though.
★
477 characters
4.09
/5
rDev
+11.1%
look: 3.5 | smell: 4.5 | taste: 4 | feel: 4 | overall: 4
500ml bottle.
It ours a dark brown with a foamy off-white/tannish head that dissipates quickly with little lacing.
It smells really good. It has some caramel and cocoa underneath a fine blast of earthy, herbal noble hops. It stings the nostrils almost, very therapeutic in the smell.
The taste is not quite as amazing but it is a solid Dunkel. IT is sweet, rich, and chocolatey with some caramel and a nice subtle noble hop bite.
It is easy to drink, would be good on a hot summers day and a sweet but refreshing beverage.
★
526 characters
3.67
/5
rDev
-0.3%
look: 4.5 | smell: 5 | taste: 3 | feel: 3 | overall: 3.5
Great to add this beer and be the first to review!
standard 500ml euro bottle.
App: Dark brown with ruby highlights. Frothy tan head that falls to a respectable cap. Decent lacing.
Smell: Great aromas of licorice and chocolate. There is a subdued herbal hop presence. Ends with a sweet alcoholic snap.
Taste: Extremely earthy. Strong flavors of chocolate, carob, and roasted barley. Not overly toasted or roasty. Firm bitterness from the roast and herbal hops.
A slightly nutty creaminess but also dryness. It has a slightly oily feel on the tongue but is dry in flavor.
Overall, the beer is a bit rough around the edges, perhaps from importation, but that is certainly part of its charm. Worth seeking out if in NYC.
★
724 characters

3.63
/5
rDev
-1.4%
look: 4 | smell: 3.5 | taste: 3.5 | feel: 3.5 | overall: 4
A: The beer is translucent dark amber in color and has a moderate amount of visible carbonation. It poured with a finger high beige head that slowly died down but never completely disappeared.
S: There are aromas of caramel, roasted malts and sweetness in the nose.
T: The taste has a moderate amount of sweetness and is slightly metallic. There are flavors of caramel and roasted malts along with some hints of bitterness.
M: It feels light-bodied and a bit watery on the palate with a moderate amount of carbonation. There are some hints of dryness in the finish.
D: This beer is very drinkable and goes down easily.
★
618 characters

3.95
/5
rDev
+7.3%
look: 4 | smell: 4 | taste: 4 | feel: 3.5 | overall: 4
Originally called BrouCzech Dark, the contents of this bottle were poured into a standard pint glass... Color was a clear but intense auburn. Some carbo was shooting around here and there, and the thinning head was light beige, leaving some lace in the glass. Nose was decent, with lots of malt; caramel was leading the charge along with some roasty character. Had a bit of prickliness on the tongue along with a less-than-medium body.
Has decent malt flavors as well, with more caramel, hints of fruitiness, and some grainy action. Hopping is a bit earthy, and it also seems to have a touch of smoke. Not bad, overall... Prosit!
3.95
look: 4 | smell: 4 | taste: 4 | feel: 3.5 | drink: 4
924
(Rough draft of original review of 28AUG06 of BrouCzech Dark which was deleted.)
★
776 characters
Granát - BrouCzech Dark from Nova Paka Brewery
83
out of
100
based on
12
ratings.