Dismiss Notice
Get 12 monthly issues of BeerAdvocate magazine and save $5 when you select "auto-renew."

Subscribe now →
Dismiss Notice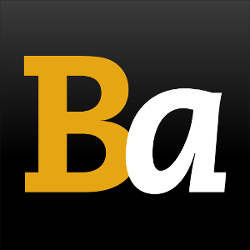 Join our email list →

And we'll send you the latest updates and offers from BeerAdvocate, because knowing is half the battle.
Archangel Summer Wheat
- North Peak Brewing Company
| | |
| --- | --- |
| Educational use only; do not reuse. | |
Reviews: 32 | Hads: 110
2.24
/5
rDev
-36.7%
look: 4 | smell: 2.5 | taste: 2 | feel: 2 | overall: 2
$1.99 for a stubby 12oz bottle @ BevCo.
ABV: 5.0% IBUs: 38.0
Brewed with Wheat and Pale malts. Hopped with Willamette and Perl. Michigan bitter cherries are tossed into the secondary.
Pours out to a clear medium amber with ruby highlights, forming a modest off light yellow head with OK retention and nice sheets of lace. Carbonation is medium. The nose is tart with green kiwi fruit, cherries, and sour aluminum. The mouthfeel is tart with a medium body. The taste opens with some peculiar yeast esters and faint hop flavor, then is quickly replaced by bitter red cherries and a medium chemical bitterness. The aftertaste is earthy, tart and bitter.
I can't say I really care for this beer too much. The brewers were trying to NOT make a syrupy sweet beer, which often happens with the fruit beer style, and by adding hop bitterness, they only turned a syrupy beer bitter. It's not well-balanced and doesn't quite sit right. Wierd metals, tannins, sourness, bitterness...it all just turns out to be a mess.
★
1,012 characters
1.8
/5
rDev
-49.2%
look: 3 | smell: 3 | taste: 1 | feel: 2 | overall: 1.5
Appeared light golden color with little head
Smelled kind of sour and bready
Tasted akwardly sour (kinda like it wasnt supposed to be there or as strong), no dicernable cherry taste or even a note, with a wet/ stale bread finish and a slight gym sock after taste.
Overall an awful experience...this is the first brew i tried from north peak, i drank two bottles at different times and they were both consistantly funky.
★
419 characters
3.98
/5
rDev
+12.4%
look: 4.5 | smell: 4 | taste: 4 | feel: 3.5 | overall: 4
This is my first review so bear with me.
The beer poured a nice light copper color with a thick cream head. The went down, but never went away.
The smell was yeasty and kind of wheat like.
I had it right out of the fridge at first and the taste was pleasantly bitter, wheaty, and had a slight coppery note to it. After I let it warm a little it became much more pleasant after the bitterness held off a bit and the copper note disappeared. After it warmed up I could notice a bit of a tartness which may be from the cherry juice or the alcohol or both, but it was nice.
It's pretty smooth and light, but not so thin as to be watery. There a bit of thickness to it, like a berry juice, that sits really well on the tongue.
Overall, I think it's a nice beer. It's very drinkable and I'd get it again for sure. It's a beer you can drink more than one of in a sitting.
★
869 characters
4.3
/5
rDev
+21.5%
look: 4 | smell: 4 | taste: 4.5 | feel: 4 | overall: 4.5
11.5 oz. stubby bottle.
Pours a cloudy, deep orange gold with a giant mushroom cloud of light beige head. There is plenty of carbonation in this thing, that's for sure. Nose of tart cherries and raspberries mixed with soft wheat and some nice funk.
Taste starts with some slightly grainy wheat malt up front. Quickly becomes tart and fruity with healthy doses of tart cherries and raspberries. Mild sourness with a bit of funk really helps the fruit in this beer shine. Pie crust and wheat bread provide a nice foundation for the tart and almost-sweet fruit. Moderate body with a sparkling, refreshing feel. Tasty and refreshing--perfect for summer!
★
651 characters
3.83
/5
rDev
+8.2%
look: 4.5 | smell: 4 | taste: 3.5 | feel: 4 | overall: 4
Their (becoming) famous 11.5 oz. stubby bottle with no freshness dates or codes to be found. This has to be a new offering as it's the first I've ever seen of it.
Poured into my (becoming) famous (at least for my formal reviews) stemmed Ayinger tulip-style glass, producing an attractive pinkish amber hue that's cloudy with banana colored edges. A MASSIVE, Duvel-like meringue ivory head that's extremely airy. It settles into a conical shape with it's apex measuring about 1 1/2" high.
The scent is definitely of sour cherries yeasty/funky esters and a faint vanilla way in the background. This thing is very bright and tart smelling.
The tartness hits the tongue upon entry - just liked I thought it would. The cherry juice addition is pretty well balanced with the soft wheat malt. Not at all over-the-top or syrupy (as I was fearing). A nice flinty mineral flavor melds gracefully with the tart cherry component, giving it an organic 'earthy' dimension. There is a saltine cracker taste that doesn't mesh with all of these aforementioned flavors, which is kind of a bummer.
Mouthfeel is light bodied and extremely spritzy. The gargantuan amount fine, kinetic carbonation lends itself well to this ale. Be careful while pouring or you'll get 90% foam. Short, tart and semi-chalky finish.
Drinkability is good. Keep in mind the champagne-like texture to this beer though.
Overall a nifty little summertime firecracker with Belgian qualities. As the beer warms, the unflattering saltine cracker tastes diminishes, which is good in my book. The yeast cake on the bottom of the bottle is substantial. The bottle conditioned carbonation on this is crazy. The lasting impression on me is one of playfulness. It does have one or two suspicious Orval-like characteristics, which make me even more interested and impressed. For now, I'll try not to think to hard and just enjoy this Michigan summer treat.
★
1,908 characters
3.71
/5
rDev
+4.8%
look: 4.5 | smell: 3.5 | taste: 3.5 | feel: 4 | overall: 4
A- A hazy, luminescent, orange/pink liquid with a massive bone white head with astounding retention. Seems extremely carbonated.
S- Bread, bananas, coriander, and a hint of tart cherries.
T- Bread and tart cherries. Rather simple but pretty enjoyable.
M- Slightly tart and not nearly as carbonated as expected. Smooth.
D- Very nice on a hot summer evening. Refreshing and nice for something different. This is the best I have had from North Peak.
★
450 characters

4.43
/5
rDev
+25.1%
look: 4.5 | smell: 4 | taste: 4.5 | feel: 4 | overall: 5
Presentation: 11.5 oz. "stubby" brown bottle, made with "Michigan cherry juice" on the label
Poured into a dimpled English "pot" pint glass
Deep, amber/russet in color, with a nice cloud deck of white foam. Nice looking beer.
Aroma-Wheat, with crushed cherry essence
Taste-Subtle cherry tartness, wheat grain-Crisp, and very refreshing. Cherry flavor not overdone, nicely balanced and very drinkable. A great Northern Michigan warm weather session brew.
(Note: Incorrectly classified as an American Pale Ale--Should be classified as an American Wheat Ale--Sorry for any confusion-hosehead83)
★
591 characters
Archangel Summer Wheat from North Peak Brewing Company
81
out of
100
based on
32
ratings.