Dismiss Notice
Dismiss Notice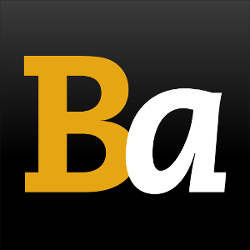 Join Our Email List →
And we'll send you the latest updates and offers from BeerAdvocate, because knowing is half the battle.
Dismiss Notice
Boltmaker (formerly Best Bitter)
- Timothy Taylor & Co. Limited
| | |
| --- | --- |
| Educational use only; do not reuse. | |
Reviews: 12 | Hads: 22

3.8
/5
rDev
-5.7%
look: 4 | smell: 4 | taste: 3.75 | feel: 3.5 | overall: 3.75
The colour is The colour is copper (25 EBC), the liquid is clear. The two finger head is off-white and compact; it sinks slowly leaving some fine lacing.
The strong smell is hoppy (English hops). Bitter herbs, juniper wigs, dried flowers, bitter oranges. Smooth sweet malty notes with lots of caramel, brown sugar and toffee. Dried apricots/peaches.
The taste is smooth with an elegant distinct bitterness. Passing floral notes, some dried fruits, orange peels, toffee, caramel and butterscotch. Medium body. The aftertaste is a bit drier with brown hints of dark bread and brown sugar, dried fruits and a touch of tobacco. The finish is sweet with distinct notes of brown sugar and a hint of salt.
The carbonation is quite strong for the style; lots of mid-sized short-lived bubbles. The liquid is semi-smooth and a bit dry.
Lots of smell and flavours for a 4% ale. Pleasant. Just maybe a bit too bitter.
★
913 characters

4.69
/5
rDev
+16.4%
look: 4.75 | smell: 4.5 | taste: 4.75 | feel: 4.75 | overall: 4.75
On cask at various places around Aberdeen, and even Norwich while traveling for work.
A: Pours a clear light copper/orange color. A two finger, tightly packed white head forms with good retention. Sticky lace is left behind, all the way down the glass. Looks like a damn good bitter.
S: Sweet malt, slightly fruity, with a lingering hoppy floral aroma. Simple, delicate, and very inviting.
T: Sweet malt with a nice fruity flavor up front. Apples and pears are what I get. Almost cider like. A lingering floral hoppy flavor with some bitterness. Stunning in its simplicity and enjoyment.
M/D: A medium body that is low on the carbonation. Not watery at all. So smooth and creamy. Beautifully clean as well. This is a session beer, no doubt. Really easy to drink. I can drink this all day, and have on occasions.
I finally get to experience cask beer in the UK. This is an excellent bitter throughout. A perfect example of what the style should be and why the mass market nitro beers are so inferior in the states. Not only highly recommended, but one of my favorites anywhere.
★
1,081 characters

3.65
/5
rDev
-9.4%
look: 3 | smell: 3 | taste: 4 | feel: 3.5 | overall: 4
Served in a half-pint glass.
A: Thin and gold. Clear with some creamy head. Boring.
S: Creamy, sourish soft lemons.
T: Deliciously creamy with really nice hops in the background. Expertly balanced. Pleasant mainbody bitterness extends to the lightly drying aftertaste.
M: Nothing special -- moderately substantial, nicely creamy, and dryingly hopped.
O: Eminently drinkable and the epitome of English cask beer. Recommended (more or less).
★
444 characters
3.88
/5
rDev
-3.7%
look: 4 | smell: 3.5 | taste: 4 | feel: 4 | overall: 4
Served in a cool Timothy Taylor pint glass with a handle. Appearance is a deep gold color with a thin head. Mild carbonation but nice lacing Is present on the glass. Smell is somewhat generic - typical bitter with some hops present. Taste reveals a stronger hop taste almost leaning towards a nice pale ale vs a bitter. Definitely sessionable and a nice experience.
★
365 characters

4.13
/5
rDev
+2.5%
look: 4 | smell: 4 | taste: 4.25 | feel: 4.25 | overall: 4
500ml bottle bought from Tesco...
Poured a bright coppery orange colour... Slightly off white head poured nice and thick then faded quickly to thin layer.... No real lacing and no carbonation...
Aroma - Nice lightly toasted biscuity malts, light toffee sweetness, some nuttiness, nice fruitiness (oranges, figs, some apples), bready, some faint spicy hops, some hay hints, some faint wet dog aromas !!
Taste – Light biscuity malts, toasted bread, nice light spicy / grassy hops, light caramel / toffee sweetness, nice juicy fruits (apples and bitter oranges, light figs), some saltiness...
Feel - Pretty smooth and creamy... Light / medium body... Very refreshing and quaffable and at 4.2% a supremely good session beer...
Overall - An excellent example of an English bitter and a nice find in Tesco.... Very drinkable... Recommended...
★
846 characters

3.94
/5
rDev
-2.2%
look: 4 | smell: 3.75 | taste: 4 | feel: 4 | overall: 4
Tasted at the Jersey CAMARA beer festival. Pours a clear medium orange amber colour with a frothy head which leaves good lacing from a mostly lasting, off-white head. Aromas of malt, caramel and traces of fruit & nut. Tastes has light biscuity malts, with some hints of dark fruit and caramel. Leading to a creamy mouth feel with a light bitter finish. Overall a very good pint.
★
378 characters

3.7
/5
rDev
-8.2%
A: Almost rosé in colour.
T: White bread, biscuits and a slight nuttiness balanced with some English hops. Pretty creamy. Dry, with no caramel character. Mild citrus in the finish.
O: Hmm, the quality is there but it's one dimenstional and humdrum. Not something I'd have again.
★
279 characters

3.52
/5
rDev
-12.7%
look: 3.75 | smell: 3.5 | taste: 3.5 | feel: 3.5 | overall: 3.5
Pours copper with a medium head, some lacing, but not much. Nose is muted with some fruity malt and stale earthy hops. Flavor is malt forward, but has an odd sharpness. Not a particularly good flavor, but okay. Overall, not a beer I'd want to have again. I can only assume it is much better on cask. Quite disappointing.
★
325 characters

3.77
/5
rDev
-6.5%
look: 4 | smell: 3.75 | taste: 3.75 | feel: 3.75 | overall: 3.75
Served cool from 500ml bottle into pint mug.
L) Deep colour, very slight haze. Nice dense, slightly off-white head.
S) Robust English hops and toffee-like malts.
T) Malt-led, roasted malt flavour is nice, with slight hop bitterness and faint metallic notes in the aftertaste.
F) Nice and refreshing, although the bitterness reduces the refreshment factor slightly.
O) A nice bitter, its not too bitter and well balanced. Recommended to any English bitter fans.
★
467 characters
4.46
/5
rDev
+10.7%
look: 4.75 | smell: 4.25 | taste: 4.5 | feel: 4.5 | overall: 4.5
Appearance - Solid amber colour with ample streaming CO2 that helps support an impressive head of tight foam with what can only be described as amazing retention. This beer looks classy elegant even.
Smell - The aroma of burnt caramel (And I mean that in a good way) is very evident. there is also some mild chocolate toffee and a little light prune and raisin in the mix here. The hop is mild to subdued in the aroma rather than assertive.
Taste - Bitter pine and coffee hop suddenly assert themselves in the mix here helping to balance out the sweet burnt brown sugar/caramel malts. There was also a tiny hint of sulphur in the burnt elements of the taste but this did not range towards the egg end of the scale more the spent match head side of things. Finally this beer supported some fabulous wine like elements rich grape flavours come through with the same perfect bitter sweet balance you would expect from a perfect well made red.
MF - The finish is suitably drying and the linger is fantastic. There is also a full bodied and creamy drinking experience that to me is very pleasing.
Overall - A good beer with an exceptional malt hop balance that is very drinkable and is one of the best I have had in the style. I like this beer very much and not just because I share a name with it...
★
1,299 characters
4.61
/5
rDev
+14.4%
look: 5 | smell: 4.5 | taste: 4.5 | feel: 4.75 | overall: 4.75
Along with other comments on this fine bitter I am a fan of Landlord and when told Tesco stocked Taylors Best Bitter I was forced under cover of darkness to visit their wretched establishment but it was worth it what an excellent beer.
It has an excellent bite, flavour and refreshment I love from English Ales and Beers. Must some when try it on draught where I am sure it will be suburb.
Well recommend this beer to anyone seeking a proper English beer.
★
459 characters
4.2
/5
rDev
+4.2%
look: 5 | smell: 3.75 | taste: 4.25 | feel: 4.5 | overall: 4.25
As a long time fan of TT's Landlord, I wasted no time getting down to the nearest Tesco when I heard they'd secured exclusive distribution of this new bottled and renamed version of the brewer's best bitter. Yet to try it draught, but this is more than good enough.
Being the "newly crowned CAMRA Supreme Champion Beer of Britain" means nothing to me, I've seen and heard it all before. Given the generally poor quality of many beers here in Britain expectations were not too high. I know from experience that TT (like many brewers) have an apparent problem with quality control if the bottled version of Landlord is anything to go by.
Thankfully, Boltmaker was one bottled beer that was not going down the sinkhole. The hops nailed it right from the get-go... English bitter as it should be leaving a lasting bite and tang in the mouth. Certainly not the non-descript swill which forms the bulk of 'beer' on the supermarket shop shelves. The bitterness dominates, perhaps a bit too much with not quite enough underlying complexity... thinking woody, nutty, caramel undertones etc that characterise traditional English bitter. Nonetheless, a beer to put the balls back into bottled ale.
I'd been relying on Coniston's Bluebird, Slater's Premium and Mordue's Workie Ticket for bottled bitter. This may just replace all three if the quality can be relied on.
★
1,360 characters
Boltmaker (formerly Best Bitter) from Timothy Taylor & Co. Limited
87
out of
100
based on
12
ratings.