Dismiss Notice
Dismiss Notice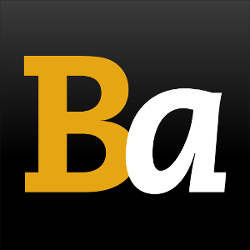 Join Our Email List →
And we'll send you the latest updates and offers from BeerAdvocate, because knowing is half the battle.
Dismiss Notice
8th Sin Black Lager
- Hop City Brewing Co.

Educational use only; do not reuse.

Brewed by:
Hop City Brewing Co.
Ontario, Canada

Style | ABV
Schwarzbier | 5.00% ABV

Availability: Year-round

Notes & Commercial Description:
Beer added by: TheSevenDuffs on 01-31-2013

Considered to be the 8th Deadly Sin, a fastidious person is overly meticulous, has high standards, and is excessively sensitive to taste. You couldn't sum up our brewers better. 8th Sin is our killer new black lager, brewed with 8 different types of malt (yeah 8), that is black in colour with hints of espresso and chocolate in the aroma, a medium body and a smooth sweet taste in the finish.

25 IBU
Reviews: 15 | Hads: 57
3.18
/5
rDev
-12.4%
look: 3.5 | smell: 3 | taste: 3.25 | feel: 3 | overall: 3.25
Cola brown under a short head that settles to a creamy looking film, good lace. Overall a rather lightweight brew. The merest whiff of grain and hops, touch of fruit. Ashy to taste, thin-bodied. Bitter sweet chocolate and some roast. Carbonation is unexpectedly sharp. Unremarkable.
★
282 characters
3.18
/5
rDev
-12.4%
look: 3.5 | smell: 3 | taste: 3 | feel: 3.5 | overall: 3.5
A - Pours out dark, dark red-brown but I can see through this when held up to the light. Light tan foam has some heft.
S - Kinda roasty, toasty aroma. A bit of graininess and hit of sweet malt.
T - Again, roasty, toasty. A bit of bitterness in the back end and a flash of apple. Aftertaste is mild and indeed sweet, as advertised. I don't really notice the sweetness until the very end though.
M -Fairly light body, zippy carbonation.
O - Easy drinking, dark brew.
★
469 characters
3.18
/5
rDev
-12.4%
look: 3.5 | smell: 3 | taste: 3.25 | feel: 3 | overall: 3.25
Poured from can into a tulip glass. Beer is blackish but more a dark brown with some tan lacing.
S - aroma has charcoal, harsh astringency, some pepper and roasty malts, burnt toast, harsh and pretty unpleasant. The notes say espresso and chocolate but this is far from that smooth.
T - this has some plummy fruity, figs, along with the charred toast, nuttiness and then more of a thin charcoal harsh roastiness, building some peppery spiciness, roastiness ontop of hay, very toasty, some of the caramel but it also feel burnt.
M - a fairly thin body, enough carbonation initially but it really starts to feel like smoke water by the end, some finishing chili spice and lingering finish.
While this was balanced enough to be drinkable, it wasnt much more than that, quite light, and as a result the heavy roastiness and charry character really overwhelmed this light beer. A lot of harshness came through. Not one I would especially recommend, it drinks alright if your not thinking too hard about it, but there is little in the way of support here.
★
1,053 characters

3.29
/5
rDev
-9.4%
look: 3.5 | smell: 3.25 | taste: 3.25 | feel: 3.5 | overall: 3.25
Served in pilsner glass.
A - Poured very dark brown, slightly translucent with a small amount of cream coloured head.
S/T - Roast, a hint of chocolate, some bready sweetness and a light hop presence that provides a slight bitterness.
M - Light body, moderate carbonation.
O - Decent enough among a bunch of macro taps, but not good enough to go back to with better craft options.
★
393 characters
3.42
/5
rDev
-5.8%
look: 3.5 | smell: 3.25 | taste: 3.5 | feel: 3.25 | overall: 3.5
A decent black lager. Not as rich or full flavored as my favorites in this style.
Probably won't purchase again, as, better examples of this style can be had for the same price.
★
177 characters
3.48
/5
rDev
-4.1%
look: 3 | smell: 3.75 | taste: 3.5 | feel: 3.5 | overall: 3.25
Had a pint of this at the Highlander in Ottawa. From notes.
A - Poured black with one finger of light brown head. A film of retention was left with no lace.
S - Really nice aroma of chocolate and some hops. Simple but enjoyable.
T - Some noticeable hops there with grassiness. Chocolate, roast, and some sour notes. Fair bit of hop character for the style and some dark fruits.
M - Good carbonation with a medium body and a slight bitterness.
O/D - A decent Schwarz. Something might be a bit off but it certainly was tasty enough. Nothing to seek out by any means, but I could have one or two.
★
598 characters

3.63
/5
rDev 0%
look: 4 | smell: 2.75 | taste: 4 | feel: 3.75 | overall: 3.75
473 ml can purchased from LCBO for $2.90 CDN. Served well chilled into a pint glass.
Appearance - Black, opaque beer is poured. 2 generous fingers of ivory head linger for a good while. Head is frothy and dense looking. Some lacing.
Smell - Very roasted, very earthy aroma with significant peat and slight blend of stale coffee. Also a funky metallic smell that makes this not a good smelling beer.Improves greatly as it warms into something passable as the metallicness subsides completely.
Taste - Starts a bit metallic (especially when cold) then transitions into coffee flavor then into more of a coffee / peat mixture. Quite interesting and flavorful. Some fruit and caramel / burnt sugar malts thrown into the middle for good measure too. Pretty tasty.
Mouthfeel - Smooth with relatively low carbonation. Rich and full bodied. Nice Schwarzbier.
Overall - A good one with robust flavors. Wish the nose was more enticing here though as that was a letdown.
★
964 characters

3.65
/5
rDev
+0.6%
look: 3.5 | smell: 3.5 | taste: 3.75 | feel: 3.5 | overall: 3.75
Tall can from the Ottawa LCBO for $2.80
Appearance - Dark brown colour with a small size frothy light brown head. I can't make out the amount of carbonation showing and there is some great lacing. The head lasted for around 5 minutes before it was gone.
Smell - Malts, chocolate, grains
Taste & Mouth - There is an average amount of carbonation and I can taste malts, chocolate, and light coffee. There is also some grains and a bit of a an oatmeal type flavour.
Overall - Probably the best beer I've had from this brewer. Very drinkable and just enough flavour to keep it interesting.
★
589 characters

3.66
/5
rDev
+0.8%
look: 3.5 | smell: 3.75 | taste: 3.75 | feel: 3.5 | overall: 3.5
Almost opaque black color with a copper hue and no visible activity. Creamy light brown 3 finger head lasting around 6 minutes with some average legs.
Aromas and flavors of toffee, cocoa, chocolate, nuts, fruits, herbal spices. Good balanced taste of sweet caramel and hints of dark fruits and chocolate, with a slightly bitter roasted earthy coffee feel.
Creamy light body with delicate carbonation. Well intensified finish ending with slightly bitter and spicy, dry and smoky, earthy and coffee mouthcoating.
Overall : Well flavored but a little thin and missing a bit of freshness. A good accessible "light stout" craft that feels like an Irish red ale.
★
659 characters

3.7
/5
rDev
+1.9%
look: 3.75 | smell: 3.75 | taste: 3.75 | feel: 3.75 | overall: 3.5
8th Sin Black Lager is really more of red mahogany tone; though undoubtedly dark it is not entirely shaded and its complexion retains glints of colour (clarity even provided the right angle to the light). An abundance of bubbles greeted me off the pour like Atlantic cod did European settlers; in a similar tale, however, the entire stock collapses all but completely.
Toasty dark bread crusts, molasses, roasted nuts, burnt grain, toffee, and a splash of bourbon vanilla - that's a pretty accurate summation of what I'm smelling. It all makes a very favourable first impression. And while there's nothing so dark or rich in the aroma to convince me of chocolate or coffee, I do believe that's where we're heading...
Indeed! The nutty, toasty nuances prevail on the palate as well but are accompanied by chocolate shavings and creamy truffle notes as well as a hit of espresso. These flavours are not intense; they are fleeting as the finish, far from being bitter or smoky, leans more towards black licorice and the dry abruptness of singed grain.
Hop City boasts of using 8 different types of malt for this recipe. I'm never impressed by what it says on the label; what's far more important than how many types of malt is their quality and overall quantity. A beer's mouthfeel speaks for itself and, in this case, the brewery didn't have to compensate; this is a smooth and substantial lager with pleasant subtle roast.
Modern composers can add vibratos and trills - little personal touches and nuance - to classical scores without compromising the piece's historical accuracy or integrity. Brewers often do the same. The folks at Hop City have captured the textbook elements of this German specialty and then ever slightly amped-up the intensity to give it a more North American edge. Well done.
★
1,806 characters

3.81
/5
rDev
+5%
look: 4 | smell: 3 | taste: 4 | feel: 4 | overall: 4.25
A: Dark brown to black with a ruby tinge, almost opaque, darker than a porter, huge cappuccino foam head of 4 fingers.
S: Mocha, chocolate, coffee notes, light smokiness, creamy, dried peas and soybeans.
T: Dark roasted chocolate, smoky and mocha notes, slight metallic finish. Light sweetness, no real bitterness.
M: Medium smooth body, medium low carbonation.
O: Really good beer, only flaw in taste is a slight metallic note. Very delicious, borderline mocha porter in taste. Well crafted brew.
★
501 characters

3.84
/5
rDev
+5.8%
look: 3.75 | smell: 4 | taste: 3.75 | feel: 3.5 | overall: 4
473 mL can picked up at the LCBO; served slightly chilled. Schwarzbier is a style that I've always felt was appallingly under-represented in this province, so I am pumped to try this new (to retail shelves, at least) lager out of Moosehead's craft division.
Pours an opaque blackish-brown colour, reminiscent of cola, generating one finger's worth of dense, light tan-coloured head. Retention isn't great, as the froth quickly evaporates into a filmy cap and narrow collar; no lacing to speak of. The aroma is relatively understated and mild, but enticing enough with its variety of roasted malt notes. Molasses, espresso and some hints of chocolate provide the bulk of the bouquet, with nutty notes and some indistinct dark fruit.
An enjoyable dark lager. Roasted grains and caramel sweetness dominate initially, followed by some nutty milk chocolate notes. Slightly fruity, but not particularly so. It finishes with notes of espresso and dark malt sweetness, with a roasty flavour hanging around on the palate for a brief period following each sip. On the thinner side of medium-bodied, with pointed carbonation levels that provide a bit more bite than I'd like. Light, refreshing, crisp, and with a decent range of tasty dark malt flavours - yep, this is an acceptable schwarzbier.
Final Grade: 3.84, a B+. Dark lagers aren't made particularly accessible in much of this province, let alone good ones - which means that Hop City's 8th Sin Black Lager is well worth a sampling. It's an enjoyable schwarzbier that most BAs should find rather agreeable, but it isn't really intense enough to frighten off new craft beer fans or the Rickard's enthusiasts. Easily the best product from this brewer to date, and something I expect to return to soon since it's literally the only locally available schwarz.
★
1,806 characters

3.98
/5
rDev
+9.6%
look: 4 | smell: 4 | taste: 4 | feel: 3.75 | overall: 4
Purchased at the LCBO for just under $3.00 for a 473ml can. Served at 4deg C in a draught glass
A- Opens and pours well. Not much head though but expected in a black beer
S- Pretty good. Light malt
T- Very good. Nice blend of chocolate and coffee. Super light and subdued but very nice
M- Good and creamy
O- Very good. Like this beer. Will buy again.
Food Pairing
This nice little black beer went well with..... Chicken wings! Various sauces.
Enjoy!!
★
458 characters
4.09
/5
rDev
+12.7%
look: 3.75 | smell: 4 | taste: 4.25 | feel: 4 | overall: 4
Very dark, not able to see through this one, aromas are thick and rich. Some scents of coffee and dark chocolate are there. Has a very coffee like taste to it, hints of chocolate linger afterwards. Not a strong bite at the end, leaves a warm rich taste in the mouth after the drink. Unable to see carbonation, but feeling tells me it's not very.
★
345 characters
4.5
/5
rDev
+24%
Great dark lager. Strong coffee taste with a nice mix of chocolate and caramel sweetness. A nice beer to have after dinner, not too heavy and just the right balance between bitter and sweet.
★
190 characters
8th Sin Black Lager from Hop City Brewing Co.
83
out of
100
based on
15
ratings.