Dismiss Notice
Get 12 monthly issues of BeerAdvocate magazine and save $5 when you select "auto-renew."

Subscribe now →
Dismiss Notice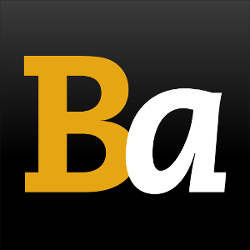 Join our email list →

And we'll send you the latest updates and offers from BeerAdvocate, because knowing is half the battle.
Selma's Chicago Pizzeria & Tap Room
Reviews: 11 | Visits: 13
Reviews by jeff1973:

More User Reviews:
4.5
/5
rDev
+11.9%
vibe: 4.5 | quality: 4.5 | service: 4.5 | selection: 4.5 | food: 4.5
Wow. I had an amazing beer and culinary experience last night at Selmas. They had a special guest, The Drunken Udder, serving alcohol infused ice creams in beer floats. OMG did it work. I had white chocolate Godiva ice cream in Lindemans Framboise. I'll say, not my choice in the "lambic" category, but it was amazing with the ice cream. There was an ice cream with nuts and apricot served in St. Bernardus ABT 12. Gotta give love to a place that pours ABT 12! Westy 12, what??? The last selection was a maple and bourbon ice cream called Pancake served in Uinta Labyrinth. DUUUDE!!!! It was amazing. Mind blowingly amazing...
★
626 characters
3.5
/5
rDev
-12.9%
vibe: 4 | quality: 4 | service: 2 | selection: 4 | food: 4
I like Selma's, in general, though my main beef is with the service. While I have occasionally experienced good service, it's more the exception than the norm. Even when the customer count is light, I've waited 5-10 minutes to be acknowledged as a new arrival, let alone have a nice craft beer in front of me!
The most irking experience occurs when the lone server in the tap room disappears into the more "restaurant" side of the establishment leaving me with a strong desire to walk around the bar and pour myself a beer!
Having said that, there is always a good selection on tap, with at least one stand-out beer. I have also attended a couple of the recent "Featured Brewery" nights which have been good. They bring some of their best and often provide opportunities to speak with the brewmaster.
★
802 characters
4.13
/5
rDev
+2.7%
vibe: 4 | quality: 4 | service: 4 | selection: 4.5 | food: 4
**EDIT - See bottom for update on service**
This is your typical neighborhood pizza joint that just happens to have a great tap list. The atmosphere is just like a pizza place to go to after/before a game so I won't go into too much detail about that.
They have about 20 taps. The board is under a big Fat Tire neon sign, which I found amusing. All the taps are micros with no BMC. They had the Sierra Nevada 30th Barley Wine on tap as well as others from DFH, Allagash, Avery, Bear Republic. All in all a very good list but nothing jaw dropping.
I rarely buy bottles at restaurant so I didn't even look at their list so I can't comment on that.
Pizza was good, however I did not have the best service. It took about 20 minutes for me to get my first beer. The waitress kept coming by saying it was on its way, but still... 20 minutes? Also, they overcharged me for my food and when I pointed it out, it took about 10 minutes for her to come back and say that the manager had credited my bill. The only problem was the credit was less than what it was supposed to be. It was close so I didn't worry about it but still not what you expect in terms of service.
Overall I am happy to have a place close to my house that has such a nice selection of taps. Hopefully the service issues I had were just luck of the draw and I will return because there really aren't too many options down here in the Lake Forest/RSM area for good beers on tap. Still recommended.
**Update 10/25/10 - Just wanted to add that I went back again and had excellent service. I'm sure my first experience is not typical and am happy to bump up my service score. It looks like they have added a tap list camera on their website too. A very nice thing indeed, although there is no time stamp on the image so it's hard to tell how recent it is.**
★
1,819 characters

4.35
/5
rDev
+8.2%
vibe: 4 | quality: 4.5 | service: 4.5 | selection: 4.5 | food: 3.5
Selma's has been THE place I go to in southeast Orange County, and for great reason: plenty of rotating taps and an excellent bottle selection. The former entails a permanent pedestrian selection such as Guinness, Lost Coast Apricot Wheat, Chimay White (i.e., tripel), etc. But they also bring in a variety of other beers on a regular basis (everything from Fuller's London Porter to Victory Barleywine to Stone RIS to Firestone Velvet Mirkin to New Belgium's Eric's Ale to you-name-it) and it's beautiful. Also in bottles, they've carried Firestone's Parabola (didn't last long), and currently carry Supplication, Hennepin, Firestone Old Vintage, and so on and so forth.
The food, particularly the pizza, is good. It's not gastro, being very family-oriented in its serving portions and general demographics (upon moving down to O.C. from L.A. a few months ago it was nearly cognitive dissonance to be drinking craft beer amongst the beer geeks with eight to 10 years-olds playing/screaming merely 10 feet away). But what they serve won't disappoint. Keep in mind Selma's was a family-style Chicago-style pizza joint in the sleeper-suburb known as Rancho Santa Marguerita before a craft beer wave made its home here, so it's going to be a little while before the food is made to be specifically paired with the brews.
That said, the food is decent, hearty, and tends to pair well with whatever you are drinking. And it will generally be served with a smile. Oh, and about the help: it's mostly young and beautiful, and that includes both the girls and the guys. I've come to know a few of them, and they remain among the coolest servers I know. That coolness tends to be reinforced by the fact that many of them become ingratiated with the beer culture in fairly short time, and will start selling YOU on how much they love a certain beer even before you can sell them. Very cool.
Overall, I love Selma's. A word of caution about BYOB: don't do it unless it's BYOB night. That includes everything from bombers, to growlers, to whatever. Don't do it unless it's an event. Know that there are plenty of bottles and beers on tap to keep you happy, and the reasons they ask you not to bring your own beer are their reasons. Just know they will take care of you.
★
2,262 characters
4.53
/5
rDev
+12.7%
vibe: 4 | quality: 4.5 | service: 5 | selection: 4.5 | food: 4
I have been to this location about 20 times thus far and most recently yesterday. In the past I have been a chef and general manager for a 5 star restaurant and can honestly say that the tap room is truly a classy joint. The service is incredible and Adam the bartender is one of the backbones. Between speaking with Mike the owner and Adam, they really understand and appreciate brews and speak with such excitement. I feel as I learn something new every-time I stop by for a beverage. I love their ever changing selection of tapped beers, especially when they offered the life and limb! I recently purchased a bottle of the Firestone Parabola and paired it with cheese pizza and mother-load cookie; this was like heaven. Aside from the diverse beer selection and knowledge of staff, the food is incredible. Everything from the pizza to sandwiches is sure to please. The atmosphere is truly masculine, but appealing to women as well. The only suggestion I have is better bar stools with a back, because once you partake in the higher abv's, you kinda need to lean into your chair :). I will continue to visit this establishment and highly recommend this place to anyone who has a love of beer. This place is also good to start to learn how to enjoy a craft beer and understand the brewing process. With all the snobby wine bars around, it is nice to have a genuine conversation over a beer with good people and staff.
★
1,418 characters

4.05
/5
rDev
+0.7%
vibe: 4 | quality: 4 | service: 4 | selection: 4 | food: 4.5
Let's face it: the South Orange County bar scene needs an injection of life. Fortunately, Selma's provides just that. And it's just off the toll road in the affluent city of Rancho Santa Margarita.
Interior is very clean and polished, with a combination of dark brick walls and wood. Lots of wiggle space in both the dining room and the tap roon (where I sat). The dining room was really dark, the tap room was bright with the afternoon light pouring through the window. There's some seating outside.
Staff was friendly, especially the bartender. he both talked for awhile about beer before I received my pizza. Speaking of...
The pizza reminded me of a more refined BJ's Chicago styled pizza. Thick, thick crust, super tasty pepperoni, good sauce....even the parmesan cheese you sprinkle on it is freshly grated, not the powdery Kraft stuff. And before I forget, the clam chowder I had before the pizza was very good as well.
And finally, the beer. There were about 20 on-tap, plus around 40 something bottles. Beers on tap included those from Fullers, Ballast Point, Lagunitas, Firestone Walker, Lost Coast, Oskar Blues, Sierra Nevada, Stone (including Stone IRS), Chimay, The Bruery. In the bottle, I found other surprsies, like Rochefort 10, Anderson Valley, Samuel Smith's....even Fuller's Vintage Ale. I'd say the prices were right in line for both the food and beer. I saw a few different pieces of glassware being used for different beers, which is always a welcome sight.
Good beer selection, and even better pizza. I'd certainly visit this place again if I were ever in RSM. Hey....I just remembered, I have a friend who lives in RSM; I should introduce this place to him and we can make this one of our watering holes.
★
1,737 characters
3.86
/5
rDev
-4%
vibe: 4 | quality: 4 | service: 4 | selection: 3.5
I have been to Selma's Tap Room probably 10 times now. I heard about the place while reading Southwest Brewing News at a local brewery. I checked the website and found out they were open for business and sent down a group of my buddies to check it out untill I got off and would catch up with them. They all seemed to really enjoy it and so did I.
The atmoshphere is very diverse, you get the casual patron to the regulars. There do seem to be some clicky groups but they seem to just be dropping by. I do enjoy the ambiance of the bar TV's and good lighting make it enjoyable to sip your suds. The bar is made out of an old blowing alley but they didn't do much else with that theme. The glassware in which the beers are served are correct which is nice to see. (addition I forgot to mention the TV's they are new and add a nice feature to the joint)
The bar tenders seem to be working hard and getting better with each trip. I'm a pretty self sufficient with my ordering and don't really need a spiel on the beers. On tap I have had Life n Limb which was a huge selling point for me when I went there for my first time and on subsequent visits there has always been something fun on like, pliny or allagash 4 just to name a few. They have their own beers contract brewed for them by fire stone which is a plus if someone one who is new to the craft scene.
I have not had a chance to have any of the food but I have heard some great things about Selma's pizza. The beer on draft seems to be priced about right but the bottles seems to be a little high. I frequent alot of bottle shops that also allow you to purchase and pour but their mark up is only around a dollar or 2 for a corkage fee. If they happen to pour some more vintage items or limited stuff then the prices would make more sense.
My overall impression is that this tap room is a great! addition to the beer community and they will help it grow and become better.
(addition)
Velvet Merkin on tap Mmmm good stuff. This place is getting better like an old wine, an old wine at hyper speed its turning out wonderful. Good job Selma's crew!!
★
2,111 characters
4.5
/5
rDev
+11.9%
vibe: 4.5 | quality: 4.5 | service: 4 | selection: 5 | food: 4.5
I am having a hard time reading others reviews on the tap room. First I would like to say that I am pleasantly surprised anyone else in RSM is looking at this website. I did not know we had real beer drinkers in this community. Second, I have to say that the service is great, the beer knowledge is terrific if you talk to the owner or bartenders David and Adam. I am willing to admit that I have tested some of the other staff and not all of them know what they are talking about. However, if you are lucky enough to belly up with either David or Adam, you will be happy with the knowledge they have and the excitement they get to talk about it. I, for one, am very happy there is a place like this in RSM and will continue going in for meals and drinks as often as possible.
★
776 characters
2.73
/5
rDev
-32.1%
vibe: 3 | quality: 3 | service: 2 | selection: 3
ETA: top was removed after clarification was given.
Now to the review, I've visited this location 4 times over the last month and on all days of the week and i've walked out almost every time with the same impression. The ambience of the bar is nice. The lighting is great for the brick façade except for the changing light back ground behind the bar; it would honestly be okay if it was slower and not as bright. Nice array of TV's and an overall clean atmosphere.
The service, I guess I am a little snobbish when it comes to my beer but it is nice to talk with someone who understands it. I am not saying it needs to be a cicerone but someone who at least understands the basics of the beers they are serving and not be arrogant about the little knowledge they have. I receive my drinks in a timely manner despite the bar tenders talking to their high school friends who lingered at the bar with their Starbucks drink, some of them not even being of drinking age.
The prices seem fair for tap items but the bottle list was a little daunting. A black xantus for $29.99.... im okay paying 100% mark up on a wine but for that beer that's barely a B+ on here and is still in stores with in 5 miles of the bar for $14.99, I say throw those in the cooler and break them out again in a year and they might sell at that price.
Overall impression is that this is a good start for Selma's new addition, but they need some work. Even with all that I have said I will probably still find myself going here a lot since its nice having some good beers in your own back yard. I just hope they get on track.
★
1,601 characters
4.08
/5
rDev
+1.5%
vibe: 4 | quality: 4.5 | service: 3 | selection: 4.5 | food: 4.5
When I heard that there was a beer bar coming to RSM I could barely contain myself. We've been waiting for a place like this for too long. They've got 20'some beers on tap and a bunch of bottles. The beers on tap were mostly ales of varying styles. The owner told me they would be rotating the taps with new beers a couple times a month which is awesome. These guys have a good sense of what quality beer is and have been receptive to my beer suggestions.
As for the service... The bartenders are young and for better or worse don't have a degree in beerology. However, they were pleasant and willing to sling me a few shots of different beers before I settled into what I wanted. Some places have so many beers that its simply too imposing. These guys understood that some of us haven't had every beer in the book and made it easy for me to choose. I usually stop by around 530 during the week and never have trouble finding a seat or receiving great service. The one time I went in on a Friday the place was full and I opted for sitting at a table on the restaurant side.
...Bottom line...
This place has a great vision, great location, great beer selection, great TV's, and great food. I'll be coming back here for as long as they'll let me through the front door.
★
1,270 characters
3.25
/5
rDev
-19.2%
vibe: 4 | quality: 4 | service: 1 | selection: 4 | food: 4
The service sucks big time. Went on a Friday evening and left, as none of the servers seemed terribly interested in serving me. Don't bother asking bar staff about beers, they're clueless for the most part. They want to the Ferrari in the South Orange County beer scene, but they're going to have to deliver in multiple phases, especially when they're selling tulip glasses of Pliny for $8.00!! That's outrageous alone, considering I can buy a pint bottle of it for $4.49 and drink in the luxury of my home, equipped with full pub setting, without having to deal with shit service.
★
581 characters
Selma's Chicago Pizzeria & Tap Room in Rancho Santa Margarita, CA
90
out of
100
based on
11
ratings.