Dismiss Notice
Get 12 monthly issues of BeerAdvocate magazine and save $5 when you select "auto-renew."

Subscribe now →
Dismiss Notice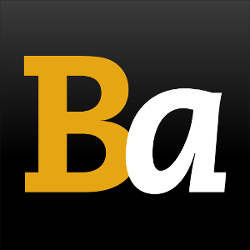 Join our email list →

And we'll send you the latest updates and offers from BeerAdvocate, because knowing is half the battle.
Lambiek Special
- De Cam Geuzestekerij

Educational use only; do not reuse.

Brewed by:
De Cam Geuzestekerij
Belgium | website

Style | ABV
Lambic - Fruit | 5.50% ABV

Availability: Rotating

Notes & Commercial Description:
Beer added by: kscaldef on 03-18-2013

Oak wooden barrels of 100+ yrs old are used to mature the young lambic together with 3 different whole fruits: yellow gooseberry, blackberry and sour cherry.
Reviews: 15 | Hads: 98

4.67
/5
rDev
+9.4%
look: 4.75 | smell: 4.5 | taste: 4.75 | feel: 4.5 | overall: 4.75
750 ml bottle - 2015 bottling. Brilliant looking cherry red body with a soft pink fizzy head. No lacing and only a thin retention ring. Aromas of cherry pie, blackberry, sour, and funk. Flavors are bright fruits; cherry and blackberry are dominant. Gooseberry I have never had alone so I'm not sure if I can pick it out. Plenty sour and funky. Does taste a bit young now, but wow it is ready to drink. I would love to revisit this beer in a few years.
★
451 characters

4.63
/5
rDev
+8.4%
look: 4.75 | smell: 4.75 | taste: 4.5 | feel: 4.5 | overall: 4.75
Lovely peachy-orange-red. Tons of funk with some berries and fruit on the nose. Taste is similar with some old dank wood. Jeffo, you sexy sexy man, can't thank you enough.
★
171 characters

4.6
/5
rDev
+7.7%
look: 4.25 | smell: 4.75 | taste: 4.5 | feel: 4.5 | overall: 4.75
Bottle purchased online from belgiuminabox. Served in a De Cam tumbler.
The pour is a light maroon with a bit of a purple tint. Fizzy head forms and then quickly falls away. The nose is very bright sour cherry with a bit of blackberry in the background. No gooseberry, though I assume that just falls behind.
Flavor very sour and tart with mild earth. Extreme fruit. It doesn't have the extreme woodiness from gooseberry like Cantillon Feestbier (or the gooseberry homebrew I've done), which is a great thing, as that gets to be far too over the top.
Tart and sour through and through without ever reaching the Cantillon "it's a bit too much" point. Low level funk.
Really a great beer. For something less hard to come by, I'm pretty sure you could get pretty close to this blending good cherry and raspberry lambic, maybe at a ratio of 2:1.
★
847 characters

4.44
/5
rDev
+4%
look: 3.5 | smell: 4.5 | taste: 4.5 | feel: 4.5 | overall: 4.5
This pours a slightly hazy red, small and quickly shrinking head of foam, little lacing.
The smell is of vinegar and sour fruit. Cherries? Yes, cherries with a slight aroma of some funk.
Tastewise, it is so pleasantly sour without going over the top. Sourness comes from cherries, light notes of vinegar, lightish hint of Brett but it's not needed. The sourness from the fruit seals the deal. Yummy no matter how sufficiently or non efficiently I can say it. Good level of carbonation, which surprised me as when I removed the cork, there was only a light hissing sound.
Great mouthfeel for the style and exceedingly drinkable.
Another score for De Cam. I don't regret one bit paying the price to get this beer from Belgium in a Box. Hell, I may buy some more.
★
764 characters

4.4
/5
rDev
+3%
Reviewed from notes. Corked and caged 750ml bottle shared by Richard - thanks. Bottling date 8/2013.
A: Pours a hazy pink with a solid two-inch thick white head which fades slowly to the rim leaving spots of lace.
N: Berries and other fruits, funk/barnyard, yeasty, oak, grass/hay.
T: Field fresh berries and fruit weave around and through the old barn, tart and funky, slight cork note.
M: Semi-moderate body and full carbonation. Bright tart fruit and yeasty finish.
O: Another wonderful creation - go seek this out, you'll be glad you did.
★
547 characters

4.33
/5
rDev
+1.4%
look: 3 | smell: 4.25 | taste: 4.5 | feel: 4.25 | overall: 4.5
Thanks to GRG1313 for sharing this one at his tasting.
Bottled 8/2012.
Pours a hazy red with a foamy white head that settles to tiny dots of film on top of the beer. Small dots of lace slowly drip into the remaining beer on the drink down. Smell is sour and tart with berry, wood, and acidic aromas. Taste is much the same with dry berry and wood flavors on the finish. There is a medium amount of acidity on the palate with each sip. This beer has a good level of carbonation with a crisp and prickly mouthfeel. Overall, this is a very good beer that is super sour and really tasty.
★
585 characters
4.27
/5
rDev 0%
look: 3.5 | smell: 4.5 | taste: 4.25 | feel: 4.25 | overall: 4.25
375ml corked and caged bottle poured into tulip 13/10/13, cheers MasterSki and Sean 9689 for sending the bottle
A hazy dark pink with a deep salmon edge, big light pink cola like foam fizzes out quickly leaving no lace perhaps my glass was dirty, after the foam gone it looks like a slow boiling pot and this might be the noisiest beer I've had in recent memory
S sour cherries, tart raspberries, rhubarb, wood and vinegar, not sure if I'm smelling the blackberries and I haven't seen a gooseberry in at least 7 years so that may just be in my head from the label, some barnyard funk and faint hay, smells very strong and fruity
T just a little toned down compared to the nose, quite sour and more vinegar, just a little less fruit and the oaks very faint, still funky but not over the top
M light bodied and tangy, this one has quite the pucker and wants to turn my mouth inside out, pin prick bubbles work well, sour fruit and vinegar lingers for ages
O a nice fruity lambic, bottled a year ago and the fruits still ultra fresh, quite sour even for the style, perhaps one of the more flavorful beers I've had under 6% in recent memory
750ml label on my 375ml bottle catches me as odd, more 375ml bottles then they planned? either way I enjoyed the liquid in the bottle I had
★
1,288 characters

4.24
/5
rDev
-0.7%
look: 4 | smell: 4.25 | taste: 4.25 | feel: 4.25 | overall: 4.25
750ml cork and cage bottle, presumably bottled in 2015. Served in a stemless wine glass.
Pours a hazy reddish-purple body with a one finger white head that dies down quickly. No retention or lacing. Fairly still. Smells of berries, tart cherry, moderate acetic acidity, grainy pale malt, oak, moderately funk. It's fairly fruity, but in a different way than other fruit lambics I've tried. A mild acetone-like aroma lies in the back, but I don't think it's actual acetone (e.g. paint thinner), but rather more of an evolving funk component. Flavour is similar; the cherries are a bit more prevalent than on the nose; plenty of berry flavour supplemented by mild grainy pale malt sweetness and a moderate acetic acidity and the aforementioned acetone-like flavour that follows from the nose, again likely evolving components of the funk, possibly pediococcus. Oak, funk rounds things out. Mouthfeel is medium bodied, a bit lower carbonation than I'd like, but very tasty and solidly drinkable. I think this is one to hold onto for a while; that acetone-like flavour isn't necessarily infection, but it makes me wonder if it is a sign of a "sick" beer that needs time to clean up. That being said, the berries and cherries were very tasty and I enjoyed this one quite a bit.
★
1,273 characters

4.22
/5
rDev
-1.2%
look: 4 | smell: 4.5 | taste: 4 | feel: 4.5 | overall: 4.25
Opens with minimal cork pop. Little head on a gentle pour, although a vigorous pour yields about a finger's worth which quickly recedes. Clear ruby color. Slightly musty / sweaty aroma combined with bright notes of raspberry, strawberry, and light red currant. Lots of berry flavor and very tart. Light body, but powerful with a long linger. A very unique and tasty fruit lambic.
★
379 characters

4.18
/5
rDev
-2.1%
look: 4 | smell: 4 | taste: 4.25 | feel: 4.25 | overall: 4.25
Bottle #5 in the De Cam tasting. Pours a copper hue with a mostly translucent clarity and no head. Nose expresses acetic acid and horse blanket. Taste follows nose with a kiss of caramel sweetness and some cereal grain notes. Mouthfeel is light in body with a still carbonation with a prickly astringency. Overall - pretty interesting and different than most beers of the style I've tasted. Almost reminds me a little of Cantillon's high-density lambic, although a tad bit sweeter. All that said, I get no fruit on this beer.
★
532 characters

4.03
/5
rDev
-5.6%
look: 3.75 | smell: 3.75 | taste: 4.25 | feel: 4 | overall: 4
375ml poured into cantillon chalice
pours a rose and burgundy. little to no head but quite lively and carbonated. yeast chunks even though this has sat for months and was poured carefully. murky.
smells like a sweet start, like those giant ones. lets you know whats about to happen. TARTNESS GUNNA HAPPEN.
starts out mellow, lots of kriek like character and then just explodes into tartness. lots of bright vivid ripe berry. like a sour cobbler? not much on the oak, it is quite faint.
moderate carbonation, sticky and dry but sweet.
pretty awesome. 375 is perfect, suddenly scared of the 750's i have.
★
607 characters

4
/5
rDev
-6.3%
look: 3.75 | smell: 4.25 | taste: 4 | feel: 3.5 | overall: 4
2015 release. 750ml bottle poured into a Cantillon stemmed glass.
Appearance: Pours a sort of pinkish red/orange color with virtually no head, and what little is there dissipates almost instantly. Body is hazy but still barely transparent.
Smell: Sour cherry, funk, oak, red berry and a hint of grape.
Taste: Berries (blackberry in particular stands out), hay, sour cherry, oak and fainter notes of black currant. Quite a bit of lacto character as well. Sourness is medium to high.
Mouthfeel: Light bodied with a slightly watery mouthfeel. Carbonation is low.
Overall: Solid fruit lambic. Cherries, blackberries and gooseberries are an interesting combination and they end up working well together. It falls a little short of being really great, but still a perfectly good lambic worth trying.
★
800 characters

3.9
/5
rDev
-8.7%
look: 2 | smell: 4.5 | taste: 3.75 | feel: 4 | overall: 4
750 mL bottle poured into a snifted. Bottledatum 8/2013, which makes no sense at all.
Appearance - Pale hazy pink. No head. No collar. Kinda lifeless.
Smell - Funky, I like it. Smells like a kriek. Lots of cherry. Funky with a lemon acidity. Oaky. Lots of vanilla.
Taste - Oak is one of the most prominent flavors. Very fruity. Indistinct fruit besides the cherry. Less funky, fairly sour. Some graininess.
Mouthfeel - Medium body, medium sourness. Low carbonation.
Overall - Muddled fruit, but it's pretty good. Missing some lambic complexity, but I still really enjoy it.
★
579 characters
3.81
/5
rDev
-10.8%
look: 3.5 | smell: 3.75 | taste: 4 | feel: 3.5 | overall: 3.75
750ml bottle, 2015 vintage, best before 2035, poured into a De Cam stemmed glass.
The beer pours a super hazy apricot color, hues of gold, copper and cherry with a very thin, bubbly white head, loose bubbles, no retention or lace to speak of. The aroma is nice, oaky funk, cherries, rhubarb, raspberry, a little acetic with some wheat and mustiness. The flavors are pleasant, quite sour as the beer warms up, loads of the sour cherry, blackberry and some tart rhubarb flavor jump out of the glass, oaky funk, cobwebs, must are all there in the traditional horseblanket continuum and pale wheat. While acetic and acidic, I don't find myself distracted with any acetone that I've seen in previous reviews. The mouthfeel is decent, coats moderately well, a bit of a weaker body than expected that could use some more carbonation and finishes with some prickliness and a puckery sensation.
Verdict: A nice fruited lambic from De Cam. The blend of berries works quite well and offers a nice spectrum of fruit flavors though it could use a bit more carbonation and body. The beer is quite sour and gets increasingly sour as it warms and opens up.
★
1,143 characters

3.74
/5
rDev
-12.4%
look: 3 | smell: 4 | taste: 3.5 | feel: 4 | overall: 4
Picked this up at the spot at the TdG 2013. Drank one this past week, then had it again this weekend on Stag Nite. Cheers fellas!
From a 750 into a wine glass
Bottled Aug 2012
APPEARANCE: Pours a one finger, looser, foamy white head with decent retention. Head quickly fades to a foamy ring. Perfectly clear cardinal red in color with medium levels of carbonation evident. A ring remains but leaves no lacing down the glass. Nice color, but head is too fizzy and retains poorly.
SMELL: Tart nose with sour cherries, red fruits, lemon, a touch of acidity and some oak notes. Not much funk per se, but mostly tart and acidic. Light blackberries perhaps, but that never would have been apparent had I not read the label. In the end, complex and enticing.
TASTE: Tart lemon and sour cherries up front, then some acidity before a sour and tart finish of cherries, red fruits, some lemon again and a hint of vinegar. Well balanced overall. Light blackberry notes and some woody flavors linger with the acidic sourness.
PALATE: Medium body, light, and medium levels of carbonation. Creamy enough on the palate, goes down fine and finishes dry and puckering. Some acidity lingers.
OVERALL: This is definitely a solid and enjoyable fruit lambic. The nose is enticing and the flavors are complex and interesting. Beautiful color as well. The feel is a touch fizzy and the acidity might be a bit much for some, but that is very much a part of some of the more recent De Cam releases. I don't mind it myself, and quite enjoy how the sourness bosses the fruit to a degree. While I don't think I'd rush to open another one right away, I'd be happy to do so in another year or so. Cheers boys!
★
1,689 characters
Lambiek Special from De Cam Geuzestekerij
91
out of
100
based on
15
ratings.