Dismiss Notice
Dismiss Notice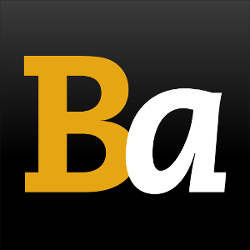 Join Our Email List →
And we'll send you the latest updates and offers from BeerAdvocate, because knowing is half the battle.
Dismiss Notice
Apothecary Ale House & Cafe
BA SCORE


-




no score




Reviews:

9


Visits:
Avg:

4.28


pDev:

n/a



Taps: 12
Bottles: 90
Cask: N

[ Bar, Eatery ]

227 Chestnut St
Morgantown, West Virginia, 26505-5400
United States
phone: (304) 291-2201

Map

Notes:
Place added by: JamesS on 12-20-2009

Formerly Riverstone Alehouse, then Jay's Getaway.
Reviews: 9 | Visits: 17

4.33
/5
rDev
+1.2%
vibe: 4.5 | quality: 4.5 | service: 4.5 | selection: 4.5 | food: 2.75
Easily the best selection of beer on tap in town. Gulden Draak, Chimay (Tripel), Southern Tier Choklat, these were just the three beers that me and my buddies had when we went. They have somewhere in the range of 10-12 beers on tap. The first beer that I got ended the keg, so I only had about 3/4 of a beer. The bartender told me that it was free because of that. I'm not sure if this is normal bar procedure, but it won me over for the bar. Another thing that won me over was the great glassware. This is the first place in town that I've been to that didn't simply put whatever beer you got in a standard pint glass. Only downside is the food. Simple little grilled sandwiches. You'd be much better off getting a burrito at Black Bear next door (and maybe a beer there) and then coming over to Apothecary to find an even more exciting beer.
★
843 characters

4.35
/5
rDev
+1.6%
vibe: 4 | quality: 4.75 | service: 4.25 | selection: 4.75 | food: 2.75
Of all bars in Morgantown, the Apothecary offers the widest variety of beer anywhere else in town, by a long shot. They are continuously bringing in new beers on tap, and the selection of bottles is quite broad, overwhelming to those new to expanding their horizons and trying new beers. The staff here are very friendly and definitely know beer. My only gripe with the Apothecary is the size of the bar, which on a busy night is often slammed... leaving stragglers without a place to sit. Still yet, the atmosphere is very nice, and frankly, you aren't going to find a bar with a better beer selection for miles.
★
613 characters
4.55
/5
rDev
+6.3%
vibe: 4.5 | quality: 5 | service: 5 | selection: 4 | food: 3.5
I signed up to correct one statement by the previous commenter. There IS a TV at the Apothecary, it's just not easy to notice it tucked into a corner because it's seldom on. I'm a regular and have seen it used occasionally for a football or basketball game, and if you're there at 7 p.m. someone might turn on "Jeopardy!" If you want to watch a game, you probably just need to ask.
Otherwise, the atmosphere encourages sociability, and that usually means keeping the TV off. There's often good music playing,some jazz or classic rock, but it's kept at a low volume so you don't have to shout to be heard by your companions. My wife enjoys it here, and we introduced our daughter to it the other day, when she came home for the holidays.
This is not a big place: 50 patrons would make it crowded. The size of the space limits the selection somewhat, but the new owners (Grace and her mom, Pat) are slowly working on that. They've added a cooler to get some of the bottles out from under the bar, so that they can put more taps in. They also revamped the menu, so now it's up to I think five or six paninis, pepperoni rolls and some bar snacks. But the kitchen is tiny, and (I've asked about this) stuff like wings are out of the question, due to some venting issues. So the space is probably never going to accommodate a full-service restaurant. You just accept that going in. Oh, and I eat there often enough to have tried all the paninis and they're certainly between edible and good. The bread comes from the New Day bakery, an artisan shop down the street.
I don't think the beer prices are out of line with what you'd pay at most retailers here.
So the real draws are the beer selection and the conversation. Grace knows her product well (she's one of the two primary bartenders, with her sister Gretchen) and manages to keep introducing new lines ASAP when the brewers clear whatever regulatory hurdles they must to sell in West Virginia. Pyramid arrived a couple months ago, and Southern Tier this week. The bar maintains a frequent buyers club of sorts, and I've tried 190+ beers in the year and a half I've been coming regularly.
It's a warm spot in the winter, and a cool spot in the summer, and the owners/employees and the clientele all seem friendly and happy to be serving or to have discovered this little oasis of good taste in an otherwise drink-and-drown town.
★
2,382 characters

4.1
/5
rDev
-4.2%
vibe: 4 | quality: 4 | service: 4.5 | selection: 4 | food: 3.75
Have only been here a couple of days now, but it's kind of apparent this is going to be one of the better places I'm likely to encounter in Morgantown.
Jay's is harder then hell to find (if you're not from the area), and I did a considerable amount of driving around (despite the assistance of google), before finally finding chestnut avenue and finally Jay's. That being said, I was glad I made the effort once I arrived.
Jay's has something of a delicious, seedy dive vibe to it that I really, really liked. The place is dark inside, with some couches and chairs to your immediate right as you walk in the door, and then some great vinyl album covers on the wall and other beer related bric a brac. There is just a great low key, relaxed vibe to this place, and it seemed like the perfect place to hang out and relax with a beer or three on a Tuesday evening. As for the selection, Jay's has some 70 or so bottled beers, with a nice selection of Great Lakes, Flying Dog, Sierra Nevada, etc. Great it's not, but I was pretty happy to see what I saw, given my experiences so far in Morgantown. Add to that a better than average tap list (Ayinger Celebrator, Rogue Juniper ale, Chimay white, etc.), and this is absolutely a place I can see myself hanging out and spending some time at (tall boys of SN torpedo are a definite plus). Service was OK... the bartender was pleasant and prompt. I don't think she knew all that much about the tap selection (with only 6 beer on tap, she still had to turn around the blue and white celebrator tap post to make sure she had the right beer), but she was friendly and quick, which was more than good enough in my book.
Prices, I guess, can be a bit on the high side, but it depends on what you order. My pint of celebrator was $6.50 I believe, but on the other hand, I can't remember the last time I received an honest pint of celebrator ale. The Stingo bottle I got was $18, which I thought a bit high, but I was just happy to see them even carrying a beer like this. However, my guess is that this is just what you have to pay for a beer like Stingo in this market. Otherwise, pints seem to run around $4 a pop for craft beer, which is definitely reasonable.
As for the food selection, I didn't try anything, but the selection is so bad you just have to laugh. They serve several panini's, none of which sound all that good. The "croque monsiuer" here is just hilarious. Their "take" on this parisan classcic is just ham and cheese (american cheese), which I guess makes it a West Virginia version of a Croque Monsiuer. My feeling is "who cares?" I don't expect to come back here for it's dining options, but the beer selection is clearly a sufficient draw. I'll definitely be back (now that I know how to find it).
Edit from 11/12. After visiting most of the beer bars listed on BA for Morgantown, it's become fairly apparent that this place stands out in a sea of mediocrity. The staff take the beer selection here seriously, and they seem to care about the quality of the product they serve (quality of the service has improved dramatically since the new ownership change. The young woman who tends bar here - Grace? - is pretty knowledgeable, which is a welcome discovery in Morgantown). Draft beer selections I've ordered here have always been fresh, with no concern about dirty and/or contaminated tap lines. It's a welcome relief from most of the places I've visited in town. While I wish the selection was more diverse, I think the ownership does the best they can, given the limited options that come into the area. Unfortunately (or fortunately, depending on your point of view), they don't have any TV's here (OK. Just noticed that they do have one, but I've never seen it on, and apparently they typically only turn it on to watch Jeopardy.), so this isn't a place one can come to in order to watch various weekend sporting events (in fairness, there are plenty of other places in town where you can do that). Also, while food is still not this place's forte, at least the new ownership has dispensed with calling a grilled cheese sandwich a "croque monsieur." In fact, some of the panini's on the menu actually sound as if they might be worth a try. Grace also mentioned that she hopes to start offering cask beer in the near future, which would be nothing short of mind blowing in Morgantown.
Not sure how long I will be staying in Morgantown, but while I'm here, this is a place where I'll likely be spending most of my time whenever I want a decent beer in town. I have adjusted my review scores accordingly, as this place has improved significantly since it became apothecary alehouse and cafe.
Edit from 2/13. Recently tried one of the paninni's, and what do you know, it wasn't half bad. The bread was terrific, and everything seemed fresh and tasty. Hey, it's nothing mindblowing, but given the limited kitchen space options, I was fairly impressed.
★
4,918 characters
4.03
/5
rDev
-5.8%
vibe: 4 | quality: 4.5 | service: 4.5 | selection: 4 | food: 1.5
Best bar for a craft beer in Morgantown. Near downtown. Pretty small sized bar, but I've never had a problem getting a seat. Prices are typical for a bar with a bomber going for a few extra bucks over retail price.
Have six taps generally with a few unique beers available you can't find in stores around the area. Its got a good selection of the typical beers you'll find in WV including Great Lakes, Flying Dog, Samuel Smith, and Rogue. Also have a small selection of wines to try as well.
Nothing hot food wise. Only samplers and sandwiches. Wasn't a fan of that. If you're wanting food, might as well hop over to the Black Bear.
Its a good place, but the thing I don't like about it is most of the beers you can actually by at the local Kroger. I always hope for something more exotic when I go to a bar compared to what's available at the local grocery store.
★
868 characters
4.7
/5
rDev
+9.8%
vibe: 5 | quality: 4.5 | service: 5 | selection: 4.5
Been to Jay's probably 4 or 5 times recently while visiting some friends in Morgantown. This place is tucked away on a side street, and if it wasn't for the chalkboard out front, I probably wouldn't have known there was a bar in there if my friends hadn't been there already.
Onto the actual bar...it is pretty dimly lit, in a calming sort of way (not to hide the dirt or anything) everything is clean and organized nicely. There is a long bar with comfortable stools along with 4 or 5 tables with tall chairs at them. There is a couch and chairs in the front of the place with a table in the middle. Everything is welcoming and a relaxing place to hang out.
Now, onto the important part...the beer and service. Every time I've been there, there has been one bartender keeping everything in order, and she's always friendly, welcoming, and pretty knowledgeable about the beers. The bottle selection is great with many widely available craft brews, a fair amount of imports, and then most of the Great Lakes offerings plus whichever seasonal is available. All the beers and prices are clearly printed on menus and specials/new beers are sat up at the bar. Prices are great with not too many of the regular 12 oz bottles more than 5$ (and only a few reach that price). Some of the beers I've had there have actually been cheaper than the prices I pay in a retail store in Maryland. The tap list is small, but changes frequently. Chimay White was available last time I was there, and was poured into a goblet.
There are bar snacks available, but I haven't gotten any to comment on, and I think paninis are available now.
Lastly, there is an incentive program where you fill out an index card and as you reach beer milestones (5, 10, 15...etc) you get certain freebies like a few bucks off your tab, free opener, free t-shirt, etc. Kind of cool especially for a small place like this.
Every time I'm in Morgantown I make sure to stop into Jay's. Definitely pay them a visit if you're in town. I've only been once since the fall semester started at WVU, but the crowd wasn't the typical obnoxious college bar crowd if that's a concern (not sure if this is always true, but it was relaxed and chill when I was in there on a Saturday night)
★
2,239 characters
4.64
/5
rDev
+8.4%
vibe: 4.5 | quality: 4.5 | service: 5 | selection: 4.5
I was in Morgantown for a bachelor party, and after visiting Morgantown Brewing for lunch, I was told Jay's was the place for beer.
I walked into an empty bar, with the bartender stocking the fridge. The lack of taps (I believe only 6) was made up for in the quality of bottles in the fridge. (probably about 70 bottles available) They had just got new beers in, and were trying to fit all the beer in, it did look too hard to remove any of the brews.
The bartender was very pleasant and made a "tourist" feel comfortable. She was very knowledgeable, and we were able to chat about the beer she wished she was able to order for the bar. I hope in the future they are able to get the beer they want.
The calm, modern lines of the bar made it nice to sit there. I was not there when it was packed, but as friends showed up, noise was never an issue.
This is a place that I would recommend.
★
892 characters

4.34
/5
rDev
+1.4%
vibe: 4.5 | quality: 4 | service: 5 | selection: 4
I was in town on business and decided to give this place a try based on the previous review. Beer selection in this area seems to be pretty anemic and when I see a choice of (60) brews, I'm usually all over that.
The quality of the beer menu was stellar: Harpoon Leviathan D-IPA, Chimay Blue/Red/Cream label, Ayinger, Rogue Dead Guy, Magic Hat #9, Sierra Nevada Torpedo, Sam Adams Double Bock, Sam Adams Noble Pils, and many more I can't begin to list. I'm a huge beer fan and there were several selections I would have been more than happy with.
If you're there on a Thursday, Friday, or Saturday, ask for Grace, she's absolutely awesome. No matter how busy it is, Grace will make you feel like your the only customer in the house. (By the way, congratulations on your upcoming graduation!!)
I loved the atmosphere, it's very well described by the previous reviewer, James. My only gripe is the lack of food with any substance on the menu as it's mostly snack items. I highly recommend Jay's; but, if you're hungry, stop somewhere else for food before or after. If they had sandwiches or something else of substance to eat, they would easily get an A+. It's on a side street and is a diamond in the rough, very reasonably priced also.
★
1,241 characters
4.4
/5
rDev
+2.8%
vibe: 4.5 | quality: 4.5 | service: 5 | selection: 4 | food: 3.5
The Getaway is nestled around the corner from the courthouse, in the old Riverstone Ale House. It's under new ownership, with new employees, improved beer selection, and a slight change in atmosphere.
The atmosphere is wonderful, with great subdued lighting and dark colors. There are a lot of bar stools, a few tables, and an area with a couple of couches. Jazz and blues plays over the speakers early, sometimes changing to classic rock later on. The whole atmosphere is conducive to conversation, and the place is a hang-out for grad students on up to retirees.
Awesome service. Malinda has always done a great job, and the new girl seemed to be working out well, too. They know their beer, too, which is a great help with their extended beer list. Except for the bartenders/servers at McClafferty's and the Brewpub, most Morgantown bar workers know squat about beer, so I'm happy another place opened that does have an idea.
Great beer selection. The best bottled beer selection in town. Lots of Belgians, including Trappist and lambics. US craft brews, English, and German beers as well. Around 60 or so to choose from. There are only six taps, but they do have a nice rotating selection and they work hard at getting different styles on tap.
Very small food menu. Pretty much little items just to be able to get something in your stomach. Pretzels, olives, nuts, and a decent Ploughman's Platter. The platter was good and the food isn't costly, it's just that you have very limited choices on it and it's nothing fancy.
Very reasonable prices. The beers sell for about the same amount as you can get them at a store, sometimes even cheaper.
★
1,651 characters
Apothecary Ale House & Cafe in Morgantown, WV
-
out of
100
based on
9
ratings.