Dismiss Notice
Get 12 monthly issues of BeerAdvocate magazine and save $5 when you select "auto-renew."

Subscribe now →
Dismiss Notice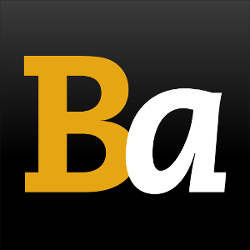 Join our email list →

And we'll send you the latest updates and offers from BeerAdvocate, because knowing is half the battle.
Prism Brewing Company
Reviews: 13 | Visits: 39

4.25
/5
rDev
+6%
Went on a Saturday afternoon. Not at all crowded. Seems to be a two level affair with the taproom/brewery on the upper level and a cellar down below. Especially impressed with the Mason's coffee porter. Everything else was decent but not life-changing. Good prices. Pretty limited kitchen in the bar area (fries, pretzels, pickles and the like) but looked appetizing and less-pretentious than some similar places. Would go back.
★
429 characters

4.5
/5
rDev
+12.2%
One of my FAVES!!!! Great tasting room and great staff. Rob gave a great tour and Dani took care of us at the bar. Wanna make a Bacon Night one of these days.
★
158 characters

4.01
/5
rDev 0%
vibe: 4 | quality: 4 | service: 4.5 | selection: 3.75 | food: 3.5
stop by after Visiting Doylestown, PA. took the train SEPTA to North Wales Station. Beware there is little sidewalk to get to Prism Brewery, you do have to walk in the street for a little bit. Once inside it a small sitting area and bar. The service was great. Beer was great, food was very good but a limited menu. prices were reasonable. they have growlers to go. can't wait to go again.
★
389 characters

4.37
/5
rDev
+9%
vibe: 4 | quality: 4.5 | service: 4.5 | selection: 4.25
First off, as everyone has said, this place isn't easy to find. Our GPS told us to go right onto Dickerson, when we really needed to go left. We finally found it (thanks to a sign from the kind people at Prism saying YES YOU'VE FOUND US), and expectations were low from looking at the outside. Inside, it was a whole different story. This place is very small, with maybe five or six tables and maybe ten seats at the bar. The bartender immediately came up to us at the table, introduced himself, asked our names, shook our hands, and we ordered a flight. Eight beers for ten bucks is a steal, and the beers were all ridiculously unique and delicious. Strawberry jalapeno brown ale? Irish red with maple syrup and fall spices? A black wheat with wasabi? The most conventional beers were an IPA with honey, a pineapple pilsner, and a blonde ale with blood oranges. We didn't get food, but the menu was very basic. The vibe inside is like...I can't even describe it. There were a couple of TVs with sports on, techno music playing, and some other elements that reminded me of an old school pub. The only gripe I had was that service was a tad bit slow, but the bartender was also functioning as the lone server and cook on shift, and the family of five that came in probably didn't lighten his workload. Very unique and definitely added to our list of regular stops.
★
1,363 characters

3.98
/5
rDev
-0.7%
vibe: 4.25 | quality: 4 | service: 4 | selection: 4 | food: 3.5
This place is not easy to find, especially if you are not from the area. There is a small sign or two that will help you get there (once you notice them), but once you are in the complex you need to drive all the way around the warehouse-type buildings. It is along side the railroad tracks.
Defintely unappealing look from the outside, but inside is a different story. Plenty of darker woods, several wooden hi-tops, and a bar that can seat about 10. The bar overllooks the brewery operations which is cool. Blackboards above the bar list the beers and such.
There were about 8 Prism beers on draft during this visit, with some 6 packs available for sale to go along with growlers. The beers I had were very fresh. Service was very friendly and prompt, and there is a definite local vibe here as most people seemed to know each other. The food is low key as the menu is small but will do if you are hungry.
Overall an enjoyable stop and worthy of a trip to have a few beers where they make them.
★
1,000 characters

3.95
/5
rDev
-1.5%
vibe: 4.25 | quality: 3.75 | service: 4.25 | selection: 3.75 | food: 4
....AND for my 100th review of breweries,bars andhomebrew shops, the wife and I headed here to Prism brewing !. Anyway as we walked through the barnyard type door we were greeted almost immediately by the locals sitting there. Bar is straight ahead as you walk in ,and some scattered pub tables throughout the rest. Very comfy bar stool I noticed as soon as we sat down. The brewery is just behind the bar behind a few plexi-glass windows. A few patrons sitting around watching the Phils lose yet another game. Very nice atmosphere reminds alot of the Lagerhaus in Palm Harbor FL.
Our bartender/server was very helpful and pleasant. Not knowing what to get immediately we decided to get a sampler of all eight beers. And ordered some dogs . I ended up having the purple dog just for the chili but didn't notice it came with so much onion (not an onion fan) but this did not stop me. The onions were very sweet not that nasty ,tear driven crappy vegatable that makes me gag everytime I eat them. Good stuff. The wife got a deep fried dog and said it was awesome. Very inexpensive place to visit for food and drink.
An excellent place to come visit if in the area. I will surely be back soon.
★
1,194 characters

3.81
/5
rDev
-5%
vibe: 3.75 | quality: 3.5 | service: 4 | selection: 4
A decent spot with a fairly spacious atmosphere. Massive chalkboard on the wall behind the bar shows all that is available. Bar looks straight into the brewing area. Selection was okay. Some of the wackiness of the beer descriptions was no very appealing to me. I went for a stout and it was pretty good. I think I'd come back here with a group of friends. Or if Funk Zone was available again.
★
393 characters
4.1
/5
rDev
+2.2%
vibe: 4.25 | quality: 4 | service: 3.75 | selection: 4.5
This place blew my mind. It wasn't the beer, which was quite good. It wasn't the service, which was also good. What blew my mind, being from out of town, is its location. My GPS took me down a street that dead-ended at railroad tracks. After some driving about, we found more of that street on the other side of the tracks. At that point we found a beat up old warehouse. Going against normal intuition, we drove around back to find a hopping little bar. We went in and found a packed house with a nice atmosphere. Quick service and good beer followed. I would go back again.
★
575 characters
4.53
/5
rDev
+13%
vibe: 4.5 | quality: 4.5 | service: 5 | selection: 4.5 | food: 3.5
These guys are the best! I've had their beers on tap at local bars but my wife and I recently decided to stop in at their brew pub. It was fantastic. Two of the brewers were tending bar and are great guys. There beer was fantastic and their food was decent. I'm told that I need to try one of their famous hot dogs next time.
It's hard to find, in the back of a warehouse in the industrial zone but OH so worth it!
★
415 characters

3.44
/5
rDev
-14.2%
vibe: 3.25 | quality: 3 | service: 4 | selection: 3.75 | food: 2.75
I finally broke down and visited this place after talking about it practically since they opened. This place is located in what seems like an old refurbished warehouse right on the train tracks. The tasting room is pretty small; there's a bar that seats maybe 12 or so people, and a few tables and chairs. There's a jukebox, TVs, and it looks like bands play there often. I mean, it's really a hidden little gem. It's kind of divey, but in a good way. Not really my kind of place, but it's a cool hangout if you live in the area.
They had 7 of their beers on tap (one was kicked). Considering the size of the place, it's a decent selection, with a pretty good range of styles. Overall, Prism beers aren't great. They have one or two nailed pretty good, but the others...meh, just not really doing it. Their best is probably the Mason's Hazelnut Coffee Porter. A good bet for a newcomer is to get the sampler flight: you can sample them all or just 4 of them.
Service was fine. Business was very slow when I visited, but our bartender was on the ball the whole time. Food is simple. They have a deep frier, and they make hot dogs. Easy enough. You can get yourself something like chicken fingers, or select from 8 different and interesting hot dogs. Prices on everything are reasonable.
Prism is a neat place to check out, but it's a place I most likely wouldn't ever go back to. As for their beers, when I see them on tap, I do consider them, but by now I have a pretty good idea of what they have to offer, and it's not quite my cup of beer.
★
1,545 characters

4.05
/5
rDev
+1%
vibe: 5 | quality: 4 | service: 4.5 | selection: 3.5 | food: 3.5
Wow what a perfect place to enjoy a beer. I mean really do you want to go to 'The Perk'? just a 20min. drive from Perkasie this little place is great on a Thursday night because they have a live Jazz or Yazz band. It can be a little cramped depending on how many people show up but the service is great and the beer is even better. $10 gets you a sample of all the beers on tap, which works out to be about two and a half beers total. I would say start with the hard Cider then work your way up by lightest color to darkest. If you get the White Lightning you need to get a hot dog. 1) its a chive flavored beer 2) the hot dogs are great but this beer is really tough to enjoy without food. Jack is usually the one serving on Thursdays he is a great guy, sarcastic, hardworking, and cigar enthusiast. I say stop by and take a load off we all need it every now and then.
★
869 characters

3.95
/5
rDev
-1.5%
vibe: 4 | quality: 4 | service: 4 | selection: 4 | food: 3.5
hung out at the brewery taproom on Saturday night.
don't give up on finding the place, it's behind an industrial building by the train tracks. The room isn't big, just a bar that seats about a dozen people, and 3 tables and a drink rail. But they've made the most of the space. Nice balance of rugged industrial and some designer lighting. A couple of TVs on the walls, a jukebox, and dart board in the corner.
they had 8 of their beers on tap, all $5 for a pint or $10 for a take home growler, except for ChemoSabe which is a fundraiser beer. nice assortment of styles, anyone should be able to find a beer to their liking.
Service was fine, Rob the brewer was tending the bar solo and was doing his best to serve beer and grill up hot dogs as the place filled up as the night went on. With no kitchen, the food is limited to hot dogs and chips, but great idea of having an assortment of gourmet dogs. I had the hot pepper "red" dog, and the con queso "orange" dog. they were both tasty.
They appearently have a trivia night and a jam night too. We'll definitely be back to support this local brewery
★
1,108 characters

4.4
/5
rDev
+9.7%
vibe: 4 | quality: 5 | service: 4 | selection: 4 | food: 5
I stopped in here after work the other day. I got to hand it to them, this place is a hidden gem. I don't think they could have found a more difficult to find location. Walking up to the door, I couldn't tell you what to expect. It is in an industrial park and right next to the train tracks. But as soon as you walk in, the place has these hanging red Chinese lanterns and a few tables to sit at, plus a decent sized bar right at the window to the brewery. There are a few TVs on the wall and the place feels like a clubhouse or something. Cool spot that would be fun to go with a bunch of friends.
The brewer Rob was there behind the bar and pouring beers, and multitasking while brewing beer. Despite that he was attentive and obviously excited to talk beer with everyone. I had the new beer, ChemoSabe, which is a hoppy, dark wheat ale brewed with wasabi. Sounds crazy, but it was actually very good. All of his beers were on tap, Bitto Honey, ParTea Pale Ale, Death March, Funk Zone, Shady Blonde, Flying Magic Zebras, Insana Stout, and the new beer ChemoSabe. The only ones missing were Love is evoL and Red Zone. All very unique beers.
There are so many things going on there too: Quizzo, darts, jukebox, dog treats for sale, hot dogs and beer. The hot dogs are amazing, well, at least the one I had was. They are gourmet dogs, and they come with chips, pretzels or ... Dorritos? I guess Doritos aren't chips, haha. All of them sounded very good though. I had a purple dog, chorizo with pineapple salsa on top. Badass.
And the price for everything was great. Maybe it isn't "inexpensive" but it seemed that way. All the dogs are $5 and all their beers are $5 (except ChemoSabe, which was $6). They also are donating money to some cancer related thing...which I can't remember what exactly it was, but good cause nonetheless
Im 1000% sure that I'm coming back here. Pus it is close to work.
★
1,900 characters
Prism Brewing Company in North Wales, PA
90
out of
100
based on
13
ratings.