Dismiss Notice
Get 12 monthly issues of BeerAdvocate magazine and save $5 when you select "auto-renew."

Subscribe now →
Dismiss Notice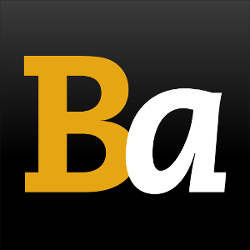 Join our email list →

And we'll send you the latest updates and offers from BeerAdvocate, because knowing is half the battle.
People's 9 Irish Red
- People's Brewing Company
| | |
| --- | --- |
| Educational use only; do not reuse. | |
Reviews: 6 | Hads: 18

3.23
/5
rDev
-9.3%
look: 3.5 | smell: 3 | taste: 3.25 | feel: 3.5 | overall: 3.25
Part of the sample flight.
A - Amber, red color with off-white head.
S - Light sweetness and some caramel notes.
T - A subtle brew with a caramel character upfront. Has low hop flavor but some floral notes and mild sweetness. Almost no bitterness and what is there is masked by the caramalts. Irish red with less alcohol and less malt. Somewhat crisp finish but is still sweet.
M - low to medium mouth-feel with caramel finish. Medium carbonation.
Overall, a very middle of the road Irish red. It's got the red ale caramel but doesn't have much complexity the way some Irish reds do. I'd say it's fine in the flight but I would order a full pint of something else.
Glass- Pint
★
684 characters
3.97
/5
rDev
+11.5%
look: 3.25 | smell: 4.25 | taste: 4.25 | feel: 3 | overall: 3.75
i have grown up in Lafayette. Nine Irish Brothers has been a favorite of my friends and myself for a while. When I heard that Peoples was making a signature beer for them I was pumped. Irish Reds have never been on my tops list ever, but Nine Irish Red is beginning to sway me. With very few "good" Irish beers in America I was skeptical at first, but immediately was changed.
It has a good mouth feel, more of a presence than others. The flavor is more intense than a normal macro brew Irish Red. Not so intense that it is over powering. Color is beautiful. Red with an off white head...one and half to two fingers of head. Good malt note. It has a low hop profile, but hey it's an Irish Red...
a great overall beer. I just wish they would bottle it!!!!
★
757 characters
3.74
/5
rDev
+5.1%
look: 4.5 | smell: 3 | taste: 4 | feel: 3.5 | overall: 4
Great restaurant, mediocre beer.
A great looking pour. Dark amber-red to almost brown. Thick head that laces well, but not quite as well as a Guinness nitro. Scent is predominantly malty, with big caramel scents. Taste is just like the scent. Mostly caramel flavored malts with slight peat and grassy profiles mixed in. Body is somewhat thick, but still not heavy. Drinks like the typical Irish beer (Smithwicks, Guinness, etc.)
Overall a solid beer, and from what I've had of People's, just about the only thing they make worth drinking. Too bad you can only get it at 9 Irish Brothers.
★
589 characters
3.82
/5
rDev
+7.3%
look: 3 | smell: 3.5 | taste: 4 | feel: 4 | overall: 4
Love the food at this restaurant, so I'll be quick.
On-tap and poured into an imperial pint glass at 9 Irish Brothers in West Lafayette, IN.
A: Dark red body with a little bit of amber shine. Looks quite carbonated, with a fizzy beige head and lots of bubbles clinging to the side of the glass (though no lacing). Nothing eye-catching, though that's not to say it looks at all unappetizing.
S: Very fruity, raspberry mostly - something I didn't expect. It rests on top of a lot of graininess, making the overall scent malty, light, and fairly mild.
T: Crisp, slightly sour malts on the front end; they come off quite nice, actually. Less fruit than in the nose, but still with a good amount of that berry jam taste. Quite yeasty on the end, perfect to complement a big bready meal without making it too filling. Finish is a smooth, woody alcohol, mineral water, and a nice Irish earthiness. Good flavor.
M: Smooth and drinkable, with a nice amount of crisp carbonation; it loses a bit of that traditional pub-style smoothness for a hint of American fizz, but it turns out alright overall.
O: Good offering from these guys; goes perfect with the Irish fare. Nothing too crazy in a style like this, but I feel that they executed the balance very nicely. I'd have it again, especially at 9 Irish Brothers.
★
1,311 characters
4.2
/5
rDev
+18%
look: 4 | smell: 4 | taste: 4.5 | feel: 4 | overall: 4
To address the previous review's "sour" assertion, I have to ass-u-me the establishment at which he consumed the brew had some sort of issue that affected the beer. I've had this beer many, many times, both at the source (People's tap room), and at 9 Irish Brothers (for which the beer is named), and I've never noted a sour character.
As to the rest of the review, I definitely agree with all he said, other than the "sour" character. For that reason, I've rated the beer higher, as I feel it is a very good session beer for those that enjoy the style.
Color is copper/reddish, aroma is light malts, slight hop aroma (spicy). Flavor is lightly sweet malts, light hop bitterness, basically on-target for a Red. Light body/mouthfeel.
★
734 characters
2.67
/5
rDev
-25%
look: 4.5 | smell: 2.5 | taste: 2.5 | feel: 3 | overall: 2.5
Had on tap at The Mark.
A- Pours a deep amber with a hint of brownish hue to it. Half finger mocha head shows medium retention. The head dies down to cap the beer the entire time I'm drinking it. Thick streaks of lace run down my glass.
S- Fruity amber malts in this one. Also, it seems like there might be a little bit of lactobacillus in this as I keep getting a sour aroma toward the ending front and middle of the beer. The amber malt is a little bready and between this and the lacto this is all I can smell in the beer. Well I take that back I get a hint of cherry in this last sniff. No hop presence at all...oh well.
T- The beer tastes soured. It isn't suppose to be like this but to be honest it tastes good. Amber malts come through a little bready in the front with a good cherry overbody to it. The lacto though seems to creep in toward the middle giving off a soured milk kind of flavor although it is not bad. This brings it up toward the ending which once again a interesting cherry flavor points itself out. No hopping in the ending which I thought was a little strange....and no alcohol bite or flavor at all.
M- Light to medium mouthfeel. Carbonation is good for the style and beer for that matter. Sour funk left on the palate and continues long into the aftertaste. Flavors were one sided for the most part and the lacto really comes out as a off flavor but it doesn't impart a horrible taste as you drink it. Light alcohol drying on the palate.
O- This beer was good but not for the style. If they said this was a sour then I would have given it a little higher of a score. It isn't and I thought there was something wrong with it from the get go. Andrew (betsona) was with me while I had this and he agreed with me that something was off.
★
1,778 characters
People's 9 Irish Red from People's Brewing Company
-
out of
100
based on
6
ratings.