Dismiss Notice
Get 12 monthly issues of BeerAdvocate magazine and save $5 when you select "auto-renew."

Subscribe now →
Dismiss Notice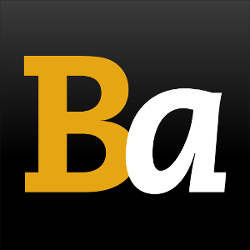 Join our email list →

And we'll send you the latest updates and offers from BeerAdvocate, because knowing is half the battle.
Space Cowboy
- People's Brewing Company
| | |
| --- | --- |
| Educational use only; do not reuse. | |
Reviews: 12 | Hads: 46
3.16
/5
rDev
-16.6%
look: 2.75 | smell: 3.5 | taste: 3 | feel: 3.5 | overall: 3
Pours orange-amber with a piney, fruity aroma. Very thin head that dissipates quickly. Hop aroma and citrus flavor are pronounced. Alcohol aftertaste is present from this high gravity beer. Overall, good but not great.
★
226 characters

3.85
/5
rDev
+1.6%
look: 3.75 | smell: 3.75 | taste: 4 | feel: 3.75 | overall: 3.75
Pours a cloudy pale amber with a no dicernable head and no lacing. The smell is dominated by dried fruits. The taste is enjoyable with good balance and appropriate hop bitterness. The alcohol is noticeable and could be better managed. Overall a very good beer, but there are better options out there.
★
301 characters
4.34
/5
rDev
+14.5%
look: 4.5 | smell: 3 | taste: 4.75 | feel: 5 | overall: 4.75
Reddish glow. Isn't clear but isn't cloudy either. It looks hearty. Not much of an odor at all. Very smooth on the tongue. Doesn't taste or feel quite as boozey as the abv might suggest but a tad boozey nonetheless. It's creamy and heavy on the tongue with a very smooth finish. Pleasantly refreshing.
★
301 characters
4.3
/5
rDev
+13.5%
look: 4 | smell: 4 | taste: 5 | feel: 3.5 | overall: 3.75
I'm a huge fan of Space Cowboy. It's a seductive beer with hints of pineapple and grapefruit. I'm not saying it's super sweet. It definitely gives you a good buzz in an elegant manner.
★
184 characters
4.67
/5
rDev
+23.2%
look: 4 | smell: 5 | taste: 4.5 | feel: 4.75 | overall: 4.75
I've had this beer many times, and have occasionally been able to enjoy it on nitro at Peoples. I find this a very solid offering that isn't over the top but still provides quite the kick in the mouth.
Pours a dark almost Amber color with a thick white creamy head
Smell was rich with an overwhelming hit of citrus right off the bat. Very resinous and mouthwatering.
Mouthfeel was a solid bodied, not overly heavy IPA
Taste was very hoppy right off the bat before smoothing out. I enjoyed the taste of this beer but it can be a bit astringent if you get it not on nitro.
Overall I think this guy is very solid and a great use of Galaxy and Amarillo hops
★
658 characters

4
/5
rDev
+5.5%
look: 4 | smell: 4 | taste: 4 | feel: 4 | overall: 4
I feel that this is their ultimate beer for hop heads. The single hopped Galaxy double IPA is a super fruity and sweeter double IPA.
It definitely has the malt balance you need in a heavily hopped beer. Pours a deep golden orange and has an off white head that gives great retention around the glass.
It smells as good as it tastes. Astringent but not overly bitter and finishes very cleanly. I wish they did this one more often.
★
432 characters

4
/5
rDev
+5.5%
look: 4.75 | smell: 4 | taste: 3.75 | feel: 4 | overall: 4.25
Got this at the brewery because they were having a very limited batch and wanted to try it before it was all gone.
A - Brilliant deep orange color. Very clear with nice white head with moderate lacing.
S - Hoppy smell with some earthy and fruity tones. Not as strong a smell as other IIPA's but definitly hoppy smell. Light alcohol and some malt comes through.
T - Tastes stronger than it smells but very similar. The earthy/fruity character is stronger and mingles with alcohol and malt to give a nice flavor that has a crisp bitterness. The summit hops add more herbal/earthy tone that is mixed with the passion fruit of the galaxy hops. No caramel tones but still some sweetness in the middle from all the malt.
M - Heavy mouth-feel with light carbonation. Mostly clean finish for an IIPA.
Overall, not the best IIPA but a good beer that is better than most regular IPAs. Has an interesting flavor and definitely worth a try, but I would recommend less summit and more galaxy to give it more passion fruit and less garlic.
Glass- Snifter
★
1,046 characters
3.71
/5
rDev
-2.1%
look: 4.25 | smell: 3.75 | taste: 3.5 | feel: 4 | overall: 3.75
Pours vibrant orange with a small dense white head. Decent retention and a few solid clumps of lacing.
Lots of resiny aroma. Some citrus and biscuity malt as well.
Lots of big citrus/tropical fruit hop character up front. Chewy biscuity malt in the middle before the avalanche of resin near the end. Has a slightly astringent bitterness to it as well kind of like tap water does sometimes.
A little stickiness on the mouthfeel, but at times felt a bit too thin for the flavor profile. Adequate carbonation.
Wish they'd bottle this one again. It does have a few minor flaws, but is a very drinkable beer.
★
607 characters
3.73
/5
rDev
-1.6%
look: 3.5 | smell: 3 | taste: 4 | feel: 4 | overall: 4
Poured into a tulip at The Black Sparrow in Lafayette, IN.
A: Nice orange shine, with a creamy eggshell head. Decent lacing, but only light retention. Looks thick, with a slight haze on the body.
S: Piney hops with an odd undertone; strangely bitter, almost acrid. Not terrible, though not anything to write home about. Just a hint of fruity orange sweets are evident. A little bit of plastic scents, too, which aren't very appealing (and, thankfully, not very prolific). Pretty mild, overall.
T: Big hops up front; on a bed of chewy malts, bold bitters take the palate by storm. Hints of fresh pineapple, orange rind, the pines found in the nose, some mineral water, and a hint of lactose milk sugar (or something with that crisp yet heavy sweetness). There's a juicy melon taste that's really the highlight of the brew, though - it's watery, but in a refreshing way, like biting into a succulent piece of watermelon. It doesn't affect the flavor that much; more like the balance and drinkability of the palate as a whole. Metallic tastes on the back end, with a toffee and fruit candy tinge hanging on for the aftertaste. Finishes dry and a tad peppery, with a bit of melon rind here and there. A nice showing from these guys.
M: Big, professional feel here. Sticks just enough to lay chewy on the tongue, but pops enough to keep it interesting.
O: Beer like this shows that People's knows what they're doing. If they just refine the palate a little more, I could see these guys getting more than just local attention.
★
1,525 characters

4.18
/5
rDev
+10.3%
look: 4 | smell: 3.5 | taste: 4.5 | feel: 4 | overall: 4.5
Frickin' awesome name for a beer. The guy who ordered one right before me squealed out "some people called me Maurice, hee hee" and that kind of dampened my enthusiasm, though.
The rest of this is from notes written on a cocktail napkin, so please excuse the paucity of detail:
"Good. Very dark, almost English, with a really nice head. Smells like [them newfangled] Galaxy [hops]. Big citrus, but rounded. Kind of like pineapple instead of grapefruit, and melon instead of orange."
Hmm... that's not very much. The citrusiness was much more typical in the aroma. It was about medium sized for an double IPA--not very well balanced but very pleasantly hoppy. It came together surprisingly well in the taste, though; that's when the less traditional hop nodes became apparent, and there was some biscuity malt sweetness to back them up. It was really thoroughly hoppy but avoided being a hop bomb--not too bitter, not syrupy. Just unique and very enjoyable.
★
959 characters
3.17
/5
rDev
-16.4%
look: 3.5 | smell: 4 | taste: 3 | feel: 2 | overall: 3
Got this thank you growler from my boy manahansf, Thanks sean! Poured into an oversized wine glass. MF dooms instrumental bustin' up the backround noise.
http://www.youtube.com/watch?v=MSNNtIHCexE&feature=related
Got that gem from shogo. Thanks bud! On to the beer!
This is a mixture of Galaxy, Amarillo, and Summit hops I am told...hence space cowboy, 9% ABV
The fresh growler opens with only a slight hiss. An aggressive pour yields an attractive dark copper and low carbonated brew. a thin white film head quickly dissipates leaving just a thin ring of bubbles. A bit darker than I was told it was going to be. Carbonation sticks to the side of my glass with some very promising and heavy lace. I wish people's would carbonate their beers more. I have probably only had a couple beers from them on tap that were close to being properly carbonated.
The aroma is packed full with melon husk. a little caramel brown sugar backs up a very sweet smelling tangerine like aroma. a touch of toasted grains, honeysuckle, and just a hint of passion fruit. Reminds me of an imperial moundbuilder. There is definitely some house aromas that I can pick up on as I try more and more of their beers.
The taste is sharp on the tongue. Flavor starts off sweet with a healthy bitter lingering on the back of the palate. Candied sugars mixed with sweet apples. The finish is a bit of soapy and quite alcoholic unfortunately. This is becoming very distracting along with the overwhelming sweetness as I drink more and more. a bit resiny and but somehow still slick on the tongue. Again, just a slight sting of faint carbonation. I bet a bit more would really even out some flavors. The lingering bitterness starts to gradually build making the drinkablitly a tad difficult and making it hard to taste the beer after a few drinks.
Overall, would I drink it again? Yeah, but I'm not crazy about it. I think they should lay off the malts, hit up the carbonation and hide that alcohol. I'll review it again if I try it on tap.
★
2,014 characters
4
/5
rDev
+5.5%
look: 4 | smell: 4 | taste: 4 | feel: 4 | overall: 4
Had this on tap at People's Brewing Company the day it was released. Release day is always fun, but very packed and not the time to try to relax and interview a beer. I interviewed this on 9/28/11 in a 12 oz snifter glass.
The appearance is medium golden brown with a nice pale tan/white head. I'm a big espresso freak, if I saw the foam alone I'd think it was espresso crema. A nice amount of it too!
Pineapple and cirtus greet you in the scent. I heard it described once as pineapple juice but I get a generic citrus and slight hop-musk scent in the background. Kind of like eating a pineapple in the middle of a citrus grove with some earthyness coming through.. mmm..
The taste is pineapple too - a slightly musky (which is how I inevitably experience Summit/Galaxy hops I suppose!) pineapple with a clean citrus finish. The bitter components don't hit my palate for probably 40 seconds or so and then pow, then gone =)
Medium in body, which fits the flavor quite well, a very slight tingly carbonation around 10 seconds after the sip. Lovely lacing on the snifter.
Bottom line is that if you are anxious to experience what they've done with Galaxy hops and/or you love double IPA's and/or you just love tasting something new, get the stars out of your eyes and check out Space Cowboy. A very enjoyable double IPA.
★
1,324 characters
Space Cowboy from People's Brewing Company
85
out of
100
based on
12
ratings.