Dismiss Notice
Dismiss Notice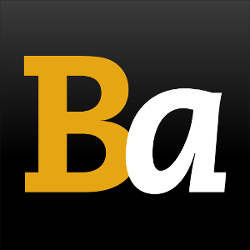 Join Our Email List →
And we'll send you the latest updates and offers from BeerAdvocate, because knowing is half the battle.
Dismiss Notice
Mad Cow
- Revolution Brewing Company
| | |
| --- | --- |
| Educational use only; do not reuse. | |
Reviews: 24 | Hads: 194

4
/5
rDev
+0.3%
look: 3.5 | smell: 4 | taste: 4 | feel: 4.25 | overall: 4
A - pours a medium dark. has a one finger mocha head.
S - definite smooth creamy richness from the milkyness. hint of hopp as well. great roasted bitter chocolate. not a lot of sweetness
T - initially has some well pronounced chocolate/roasted coffee notes. the milk and chocolate pairing work well. not overly sweet. hoppiness comes out slightly in the aftertaste. also has organic notes to the aftertaste.
M - not too boozy, drinks well. the sweetness doesn't impede the drinkability
O - the overall balance and nature of this beer makes it pleasantly drinkable for a stout.
★
582 characters

3.95
/5
rDev
-1%
look: 4 | smell: 4 | taste: 4 | feel: 3.5 | overall: 4
Poured from a bottle into a pint glass
A: Poured a dark black brown color with hints of orange when held to the light. One finger of head with a few solitary bits of lacing clinging to the glass.
S: I could smell the milk chocolate immediately, followed by sweet caramel malts and roasted malts. There was a bit of coffee in there too. It didn't smell too sweet for a milk stout, just sweet enough.
T: Tasted the milk chocolate right off the bat. True flavor on the chocolate too (not artificial tasting.) It was followed by a needed bitterness of mild coffee, more like a cappuccino than a mug of straight coffee. The caramel malts are mixed in there too. Just a bit of bitter hops on the back. Just like it smelled, not too sweet at all.
M: Good carbonation. It had a medium mouthfeel, but I was a bit disappointed because I thought that it would be creamier than it was. The finish was short and left a bit of burnt chocolate taste in my mouth. It wasn't unpleasant, but again, not what I was expecting.
O: Overall I enjoyed this milk stout. It isn't my favorite, but it is easy to drink. Most milk stouts can over do it on the sweetness and richness of the beer. This one is easier to drink with food because of the lightness of it.
★
1,242 characters

3.94
/5
rDev
-1.3%
look: 4 | smell: 4.25 | taste: 3.75 | feel: 4.25 | overall: 3.75
Poured from the bomber into a Chimay goblet.
The beer pours a very dark brown with just over a half finger of creamy off white head. The head doesn't stick around particularly well. There is a stronger than normal bitterness in the taste, but there is enough sweetness to back it up. I'm getting a coffee note in the taste, but it also shows up quite nicely in the smell. As I drink the beer, the bitterness is a bit overwhelming. The mouthfeel is creamy with very smooth carbonation.
★
485 characters
3.14
/5
rDev
-21.3%
look: 2.5 | smell: 3.5 | taste: 3 | feel: 2.5 | overall: 3.5
Smell of coffee beans and vanilla but very little milk taste. it reminded me more of a cappunchino type stout and bitter at the end alot of coffee smell taste like lagunitas coffee stount over would maybe have again a bit dissapointed because all of revolutions beer has been good but maybe the very mad cow will be better
★
322 characters

4.35
/5
rDev
+9%
look: 4 | smell: 4 | taste: 4.5 | feel: 4.5 | overall: 4.5
Got this at De Bierkoning in Amsterdam.
From a bomber into a snifter
APPEARANCE: Pours a nice, two finger, medium looking, frothy, light tan head with very good retention. Transparent brown pour but sits black in the glass. Relatively clear with lower levels of carbonatin evident. Head slowly fades to a good foam cap and leaves some nice lacing on the top of the glass. A splotchy wisp and ring remain leaving some nice lacing down the glass. Could be a little darker, but still solid for the style.
SMELL: Milk, lactose sugars are there, with sweet cream, iced cappuccino, some roasted, smoky notes and a touch of cocoa powder. Bold enough with lots of lactose there. Nice stuff.
TASTE: Roasted malts, smoky notes and sweet lactose milk sugars. Swallow brings lots of sweet cream, lactose again, burnt coffee beans and more roasted and burnt malt notes lingering on the palate. Light cocoa powder as well. Quite flavorful, and well balanced between sweet milk sugars and bitter, burnt coffee beans.
PALATE: Medium body and medium levels of carbonation. Enough weight on the palate for sure, and plenty creamy smooth. Goes down smooth and finishes dry on the palate. Great feel for the style. Top notch stuff.
OVERALL: This was excellent. I'd never heard of this brewery before, but I'm usually a critical fan of milk stouts, and this one totally delivered. Lots of well balanced flavors and a feel worthy of the style. Would love to try the bourbon barrel version of this beer at some point. Solid stuff.
★
1,518 characters

3.9
/5
rDev
-2.3%
look: 4 | smell: 4 | taste: 4 | feel: 4 | overall: 3.5
On-tap at the brewpub. Served in a 5oz taster glass.
A - Served with minimal head - a thin collar and some stray wisps. Nice glass-coating lace lingers as the beer is consumed. Dark brown body with ruby transparency when held to the light.
S - A hefty dose of roasted malts, baker's chocolate, and earthy grains. Surprisingly low sweetness for a milk stout, although there's an undercurrent of lactose sugar present. That being said, not sure I would have guessed the style in a blind tasting.
T - The taste is even less sweet, with more roast and even a bit of char. Espresso bitterness in the finish. Gets a bit sweeter as it warms, with notes of lactose, chocolate, and a dollop of caramel. Far more 'stout' than 'milk stout' to me. No alcohol presence either.
M - Medium-light body that seems a bit lighter than the listed 7.9%. Dry and roasty texture, with moderate carbonation that doesn't intrude, and a lightly sticky finish.
D - Pretty good in a 5oz serving, but I'd have difficulty consuming a 22oz bottle. I like the bourbon version a lot better, as it has a nice vanilla sweetness that balance the roast. This is just a bit too charry for a milk stout.
★
1,169 characters

4.17
/5
rDev
+4.5%
look: 4 | smell: 4.5 | taste: 4 | feel: 4.5 | overall: 4
22oz bottle, first bottled batch! 7.9% ABV on the label.
A: Pours straight black with some brown hues, a nice light tan head. Really nice lacing.
S: Fresh mocha and dry cocoa, a little bit milky.
T: Slightly roasted barley, coffee, some sweet lactose and chocolate, a bit of hop bitterness.
M: Between medium and thick-bodied with ample carbonation.
O: First Eugene and then this...Revolution seems to be really good at hearty, robust stouts and porters.
★
459 characters

4.45
/5
rDev
+11.5%
look: 4.5 | smell: 4.5 | taste: 4.5 | feel: 4 | overall: 4.5
Poured from a 22oz bomber into two pint glasses. Thanks to HollyAnn for the assist!
Bottle dated 03.31.12
A: Pours jet black with 2 fingers of dense, creamy, dark khaki colored foam on top. Retention was excellent and plenty of ropey lace was left behind to decorate the glass.
S: Rich aromas of milk chocolate, mild coffee, fudge brownies, cocoa, and mild roasty malt.
T: See above. Loads of chocolate and light lactic sweetness.
M: Heavily on the pillowy/creamy side with just the slightest boozy intrusion. Leaves a slightly spicy prickle on the tongue towards the end of the glass.
O: Holy crap, this was good. Can this!
★
630 characters

4.05
/5
rDev
+1.5%
look: 4 | smell: 4 | taste: 4 | feel: 4.5 | overall: 4
poured from tp at the brewpub. Poured into a snifter and pours a dark chocolate color with a nice chocolatey head.
well balanced with pungent aromas of malts, milk chocolate, and coffee beans. There is nice depth to it as well.
Full bodied with the feel being the real show. Very smooth and fairly classy as well with flavors of milk chocolate, malts and some roasted notes as well.
This is pretty damn good. It's been a while since it was on tap and I didn't fully remember it. Hopefully this sticks around a bit longer.
★
524 characters

4.05
/5
rDev
+1.5%
look: 4 | smell: 4 | taste: 4 | feel: 4.5 | overall: 4
Served in a tulip glass at the brewpub.
Let's kick this wedding ceremony off with a milk stout, shall we? It pours a deep black-brown topped by a finger of off-tan foam. The nose comprises roasted malts, blunt sweetness (mixed very nicely with the roast), and light dark chocolate powder. The taste brings in more of the same, with a touch of citrus rind deep in the background. Things alternate seamlessly between the bittersweet roast and the straight milk sugar sweetness. The body is a lithe medium, with a light moderate carbonation and a fairly smooth feel. Overall, a very nice milk stout, one whose simplistically dualistic design yields a good amount of complexity without taking things too far.
★
705 characters

4.13
/5
rDev
+3.5%
look: 4.5 | smell: 4 | taste: 4 | feel: 4 | overall: 4.5
Pint drawn off the beer engine at Revolution.
Review from notes.
Jet black with very fine line where it meets the tan foam. The head rose above the rim of the glass, shaping into irregular peaks. The foam had a nice creamy meringue texture to it, leaving spotty lace in the glass.
Creamy milk chocolate aroma, light and not especially sweet at all.
Similar to the nose, the flavor is dominant milk chocolate, smooth and luxurious in feel. Sweetness is mild and the finish is dry and slightly bitter with roast malts. On cask, the body feels light, creamy and very smooth, almost a chocolate milk texture (possibly from the lactose sugar commonly found in Milk Stouts). Easily sippable, a couple pints could be easily enjoyed, also a definite growler candidate. Glad that Mad Cow is in regular rotation at Revolution...
★
823 characters
3.76
/5
rDev
-5.8%
look: 4 | smell: 3 | taste: 4 | feel: 4 | overall: 4
Overall a very solid beer. I have had this in a growler and on tap. Obviously better on tap. I averaged my ratings to reflect both on tap and in a growler together. If on tap I would raise all ratings by .5ish and if in a growler I would drop all ratings by .5ish.
A little on the thin side, by also very drinkable. Sweet as most milk stouts are with that wonderful roasty taste. Very good balance.
★
399 characters
4.55
/5
rDev
+14%
look: 4.5 | smell: 4.5 | taste: 4.5 | feel: 4 | overall: 5
A - Dark black color with a large, creamy, foamy, thick, khaki head. Good retention with a thick creamy layer of lace.
S - Good amount of roasted dark and milk chocolate and malt with touches of coffee and caramel. A sweet lactose aroma also comes out, but it isn't overly strong for a Milk Stout.
T - Similar to the nose with a good balance of sweet lactose and sweet creaminess along with the roasted chocolate and malt. Hints of vanilla also come out. Some roasted coffee and caramel and a touch of earthiness. It tastes somewhere between a typical Milk Stout and a regular stout with a good level of lactose sweetness but also has a touch of a roasted/bitterness to it.
M - Medium body that is a touch thin for the style and ABV but not bad. Good amount of carbonation with a smooth and creamy feel.
D - Very drinkable beer with a great mix of roasted flavors and sweet lactose. Different kinds of chocolate/cocoa flavors come out. Well balanced beer. Alcohol is pretty well hidden, but gives a slight warming.
Notes: A very nice Milk Stout that has a great balance between the sweet lactose aspects and the more bitter roasted chocolate aspects. Definitely worth a try.
★
1,180 characters
4.53
/5
rDev
+13.5%
look: 4.5 | smell: 4 | taste: 4.5 | feel: 5 | overall: 5
Served in a snifter, 6/05/10.
Solid, rich-colored, ~2 finger head.
Sweet, chocolaty aroma.
Extremely solid mouthfeel. This beer rides the line of being substantial without crossing into sticky sweet motor oil territory. Chocolate taste dominates. Sweet, but not to a fault.
This is a fantastic example of the style. Revolution's done it right with this one.
★
365 characters
Mad Cow from Revolution Brewing Company
88
out of
100
based on
24
ratings.