Dismiss Notice
Dismiss Notice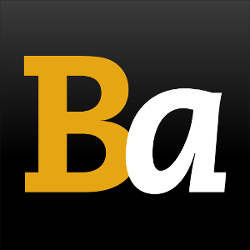 Join Our Email List →
And we'll send you the latest updates and offers from BeerAdvocate, because knowing is half the battle.
Dismiss Notice
Very Mad Cow
- Revolution Brewing Company
| | |
| --- | --- |
| Educational use only; do not reuse. | |
Reviews: 62 | Hads: 466

4.14
/5
rDev
+2.5%
look: 3.5 | smell: 4.5 | taste: 4 | feel: 4.5 | overall: 4
Dark, dark brown that's much lighter around the edges. It has an aggressive head from a not-so-aggressive pour. The head is pretty persistent, too.
The nose is toasted coconut, marshmallow, and vanilla. It has some great bourbon notes in it.
What I really like about this is that is imparts flavors from the bourbon, maintains a high abv, but doesn't come off as boozy. Vanilla and coconut are the main flavors with a dashes of chocolate and vanilla. It has a nice sweetness to it without becoming syrupy.
Fantastic creamy mouthfeel. It's very smooth and as I already said, not boozy at all.
I thought this was a really solid b.a. milk stout. In fact, I don't think I've ever had a milk stout from a barrel. Everything about this was subtle, but in a good way.
★
768 characters

3.77
/5
rDev
-6.7%
look: 3.5 | smell: 4 | taste: 3.5 | feel: 4 | overall: 4
On-tap at Rev Kedzie Grand Opening Party.
A - Pours black, cream-colored head, thin collar.
S - Bourbon, coconut, vanilla, barrel, light roast, and chocolate. Very sweet and boozy, but in a good way. Sweetness works well with the booze and there's a touch of creaminess that comes through as well.
T - Mostly bourbon with the remainder of the beer coming afterwards. Light barrel, chocolate, roast, and vanilla in the middle which helps tone down the booze. Alcohol is there, but works well with what's going on. Finish is coconut booze and creamy chocolate.
M - Full body, rich and smooth, creamy finish.
O - A nice BA milk stout that could use a bit more time before it's really "on". That said, I easily finished my pour and would have again if offered up.
★
764 characters

3.72
/5
rDev
-7.9%
look: 3.5 | smell: 4 | taste: 3.5 | feel: 3.5 | overall: 4
A: appearance is dark black with brown highlights at the edges, a hint of clarity, minimal head
S: nose features an onslaught of whiskey and barrel. Not getting a lot of the milk stout base. Some coconut comes through.
T: the barrel seems overdone on the tongue, quite a bit of booziness with the milk stout getting lost in the background. The wood provides a raw character too that somewhat detracts from the smooth creamy stout
MF: this feels a little thin with mild carbonation
O: this is the second barrel aged treatment I have tried of Mad Cow, and I must say this one leans towards dissapointment. While this wasn't a bad brew by any means, Revolution has been holding it to such a high standard and I feel this one is a little short of that.
★
753 characters

3.77
/5
rDev
-6.7%
look: 3.5 | smell: 4 | taste: 3.5 | feel: 4 | overall: 4
had on tap at revolution. Poured into a snifter with a good dark brown color with very little head
pungent nose with the noticeable bourbon aromas to it along with some raisins, dark chocolate, and loads of malts
full bodied with a good feel. The flavors aren't as complex with notes of bourbon, dark chocolate and malts. The bourbon dominates a bit too much
A quality stout. Full bodied with more complexity on the aromas than the flavors.
★
443 characters

3.48
/5
rDev
-13.9%
look: 4 | smell: 3.5 | taste: 3.5 | feel: 3 | overall: 3.5
Draft serving at Revolution.
Black in the glass, thin off white tan colored head that didn't stick around for long, not surprising considering the abv. A thin skim and ring around the edges is all that's left behind.
Aroma is straight up bourbon, brown sugar and coconut sweetness with some toasted oak and booze. Definitely strong, this batch.
Any nuance that Mad Cow had is completely obliterated by the barrel this time around. It's straight up Woodford, with some feeble cocoa and mild roasty stout notes peeking through. Definitely lost any smooth creaminess and sweetness, it's astringent and boozy from the barrel. Flavors are still good, just a bit harsh and bourbon focused. Seems like it would benefit from a little blending with standard-issue Mad Cow to smooth the rough edges.
★
794 characters
3.88
/5
rDev
-4%
look: 4 | smell: 3.5 | taste: 4 | feel: 4 | overall: 4
Very dark with a thin tan head and plenty of lacing. This is heavy on the whiskey and oak notes, with the lactose only showing up in the taste, and that late. I like the bourbon-into-sugar development in the taste, but ultimately the bourbon is a bit much. I guess I like my milk stouts sweet? Creamy, rich mouthfeel--I was happy to drink my snifter but probably would not want another.
★
386 characters

4.3
/5
rDev
+6.4%
look: 4 | smell: 4 | taste: 4.5 | feel: 4 | overall: 4.5
A - Darker brown beer that has a nice tan head. Little bit of lacing on the sides.
S - For a milk stout this smells awesome. Roasted grains and cocoa with some nice oak and bourbon. Less of a lactose and milk bomb, probably due to the barrel aging. Smells appealing.
T - Milk chocolate, impressive roasted notes, the nicest bit of bittering espresso to mellow the sweetness. Bourbon is more of a hint than a presence, not hot at all.
M - Smooth, lower carbonation, medium bodied, no complaints.
D - Like this a lot more than most milk stouts, found it very good and went back for at least one more pour before the night got hazy. Good stuff I would like to have again.
★
672 characters

4.37
/5
rDev
+8.2%
look: 4.5 | smell: 5 | taste: 4 | feel: 4 | overall: 4.5
On-tap at Goose Island Stoufest. Out of all the strange Goose one-offs, BCS variants, etc. this might have been my favorite beer. Served in a taster glass.
A - Pours with a big persistent tan foam that settles to a thin cap, leaving splotchy lace. The body is a very, very, dark brown that is a bit lighter at the fringes. Good looking brew!
S - Tons of barrel notes - coconut, butterscotch, whiskey - meld perfectly with lactose sugar, roasted grains, cocoa, and some earthiness. I just kept smelling this one all afternoon - a reference quality barrel-aged milk stout.
T - Taste is a bit of a letdown, but still quite solid. Lots of milk chocolate, roasted grains, butterscotch, and a little whiskey bite. Perhaps a bit muddled and understated.
M - Smooth, lower carbonation, medium body. Finishes quite sticky. It could stand to be a bit creamier, I suppose, being a milk stout and all.
D - This stuff is awesome. I went back for numerous pours throughout the event. I hope it makes a reappearance at the pub soon (and that they allow growler fills).
★
1,058 characters

4.3
/5
rDev
+6.4%
look: 4 | smell: 4 | taste: 4.5 | feel: 4 | overall: 4.5
A- Solid black with a finger of light cream colored head that leaves mass lacing.
S- Light bourbon up front with a twist of vanilla and oak. Bourbon dominates mostly here but not nearly as much as most barrel aged brews.
T- Sweet caramel and creamy butterscotch come through the bourbon tones that strike me first. Vanilla and oak are nicely blended making this brew quite balanced.
M- Thick and creamy. The motor oil I seek. This coats it up in fashion.
T- If i had six livers I would drink this all day!
★
509 characters

3.83
/5
rDev
-5.2%
look: 4 | smell: 3.5 | taste: 4 | feel: 3.5 | overall: 4
On tap at the brewpub - December 27, 2010.
Pours near black with a thin mocha head that persists for a bit before falling to a thin cap. The nose brings a very strong bourbon presence. A bit heavy on that and the booze right now, though it is nice. I think this will develop well, it just needs a bit more time. The taste adds a bit more complexity with a bit of roasted malt and some chocolate. A bit of sweetness counteracts the boozy nature of the beer. A bit too much alcohol in the feel, but is nice and rich. Drinks pretty well overall. Wish I had a bottle or two to age for a bit.
★
588 characters
4.12
/5
rDev
+2%
look: 3.5 | smell: 4 | taste: 4 | feel: 4.5 | overall: 4.5
On tap at On Photon...Light black beer, light tan head but not much there, low carbonation...Nice aroma with typical Woodford vanilla and bourbon, molasses and a hint of roast...The taste has a big bourbon bite on the front, but its quickly balanced by bitter chocolate notes. Very creamy, another nice depth twist, makes it very full and sweet though.
Another above average barrel aged from Cibak. This is worth trying.
★
421 characters

4.02
/5
rDev
-0.5%
look: 4 | smell: 4.5 | taste: 4 | feel: 4 | overall: 3.5
Served in a small Snifter at the pub-
Appearance- Dark black with a light cappuccino colored head that fades quickly. Some lacing.
Aroma- Bourbon, vanilla, and a touch of maple. Some roasted malt.
Taste- Bourbon right up front followed by cocoa. The roasted malt is more apparent in the taste. Very rich and sweet.
Mouthfeel- Rich and smooth. Definitely not thin.
Drink- It's a big beer and I would say one is enough.
Overall another solid offering for RevBrew. Glad to see them consistently creating good new brews.
★
534 characters
Very Mad Cow from Revolution Brewing Company
89
out of
100
based on
62
ratings.