Dismiss Notice
Dismiss Notice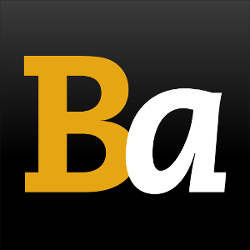 Join Our Email List →
And we'll send you the latest updates and offers from BeerAdvocate, because knowing is half the battle.
Dismiss Notice
Rosa Hibiscus Ale
- Revolution Brewing Company
| | |
| --- | --- |
| Educational use only; do not reuse. | |
Reviews: 61 | Hads: 582
3.17
/5
rDev
-8.6%
look: 2.5 | smell: 3 | taste: 3.5 | feel: 3 | overall: 3
Poured a deep amber/reddish color. This one wasn't skewed pink, as others have had.
Slight tart smell, but not overpowering.
Clean, crisp, drinkable beer with just a bit of tart right at the end.
A refreshing feel, a nice spice/tart thing going on.
A good beer. Nothing remarkable or memorable, but a good beer.
★
312 characters
2.49
/5
rDev
-28.2%
look: 4.5 | smell: 3 | taste: 2 | feel: 2 | overall: 2.5
Pink peer is certainly interesting. Beer was just okay. Lacked much flavor at all, and the only flavor it did have was all floral. No hops or anything else to remind you, "Hey, this is beer!" Another one of those beers that sounds good on paper and just doesn't work in practice. It wasn't horrible, at least it was drinkable, but I wouldn't order it again.
★
357 characters

4.08
/5
rDev
+17.6%
look: 4.5 | smell: 4 | taste: 4 | feel: 4.5 | overall: 4
Had at the brewery & in a growler at home
A: Nice clear pink/red color with a white head that has decent head retention
S: Clean, but with a slight tart smell that is not over powering.
T: Very clean taste upfront with not a lot of grain character. Finishes with a slight amount of orange tartness towards the end, but definitely won't blow you palette
M: Very light and refreshing. A wonderful summer beer that is well balanced.
O: Good all around beer and perfect for summer days/nights
★
496 characters

3.38
/5
rDev
-2.6%
look: 3.5 | smell: 3 | taste: 3.5 | feel: 3.5 | overall: 3.5
Growler from Alex's Birthday Bash.
A - Pours reddish/pink in color, white head, spotty lace.
S - A mix of fruity, floral, and herbal sweetness with some light malty notes.
T - Fruity sweetness, light tartness, some herbal bitterness.
M - Light body, good carbonation, refreshing, clean finish.
O - A nice summer beer that's relatively easy to drink, but nothing to go crazy about. Something nice for a change-of-pace, but that's about it.
★
443 characters

3.15
/5
rDev
-9.2%
look: 3.5 | smell: 3.5 | taste: 3 | feel: 3 | overall: 3
Poured from tap into glass at revolution. Pours a nice light red color with a good head.
Nice aromas of roses, herbs, red fruits and some citrus notes as well. Doesn't have much depth though.
Light bodied with a crisp feel. Lacking a bit on the mid and back end with notes of roses, red fruits and citrus.
A quaff-able beer. It's nice for a hot day, but outside of that I still find it uninteresting.
★
403 characters

3.68
/5
rDev
+6.1%
look: 4.25 | smell: 3.75 | taste: 3.5 | feel: 3.75 | overall: 3.75
Thanks to EehaiCJ for bringing a growler of this. Served in a taster glass.
A - Off-white foam settles to a chunky collar, wispy patches, and a few splotches of lace. Transparent ruby-brown body.
S - Hibiscus, orange peel, honey, floral and earthy notes, with some yeasty bread, and a pilsner malt background.
T - Taste is a tad sweeter, with some treacle flavor asserting itself over the otherwise bread and buttered biscuit malt bill. Again, there's floral hibiscus and faint citrus flavors mid-palate, before yielding to a touch of herbal hop bitterness.
M - Chewy medium-light body with a slightly grainy texture. Pleasant moderate carbonation, with a mildly sticky finish. Drinks a tad lighter than the listed 5.8%.
D - It's a well-executed herb/spice beer, with the adjuncts integrating with instead of dominating the base beer. Is the base some sort of Altbier? Better than I was expecting, but not something I'd order often, as I'd have a hard time drinking a whole mug.
★
983 characters

3.62
/5
rDev
+4.3%
look: 3.5 | smell: 4 | taste: 3.5 | feel: 3.5 | overall: 3.5
Served in a tulip glass at Sheffield's.
The 2011 Bachelor Party Extravaganza moves south to Sheffield's. The inaugural brew pours a clear pink-ruby topped by a half-finger of dirty white foam. The nose comprises hibiscus (I knew it was some sort of sweet-smelling flower, and finding out which one made my mind sleep slightly easier), sweet honey, light black cherry, light red grape, and a touch of caramel. The taste holds notes of honey-dipped red apple, dark cherry, and that same bit of caramel. The hibiscus comes back in near the finish, allowing for a sweet floral character to break through. Everything comes off as very sweet, but also kinda tart. It's a strange sensation on the tongue. The body is a stolid medium, with a light moderate carbonation and a sorta syrupy feel. Overall, an interesting beer, to say the least; one I'm glad I got to try, but not one I plan to revisit any time soon.
★
906 characters
3.38
/5
rDev
-2.6%
look: 3.5 | smell: 3 | taste: 3.5 | feel: 3.5 | overall: 3.5
A- A reddish pink color with an off white small head. Patchy head remains with little lacing around the glass.
S- Floral and sweet with some yeasty/bready character behind the sweet smell. Slight tart and fruity character towards the end.
T- Sweet tangy/citrus, floral beginning to the beer with slight lemon reminiscent of many wheat beer. Sweet character follows into the middle with a yeasty/grainy taste. The end of the beer brings a slightly tart and a stronger floral taste.
M- Light body with a dry finish.
O- Not a bad summer beer and its light character helps out on a hot day. Lacks an overall polish (for lack of a better word) to bring all of the components together.
★
683 characters

3.38
/5
rDev
-2.6%
look: 4 | smell: 3.5 | taste: 3 | feel: 4 | overall: 3.5
Served on tap at Revolution
A: appears a vibrant pinkish red, no head, clear, no lacing
S: the nose is very floral and full of hibiscus character backed up with some tart cherry character cherry
T: this brew tastes like a combination of biting into a flower and sucking on a cherry jolly rancher. There are hints at tartness but the hibiscus overpowers it. The end result is somewhat unbalanced. Certainly a unique brew.
Mf: light body high carb
O: this brew has refreshing qualities, but not really my favorite combo of flavors
★
534 characters

3.27
/5
rDev
-5.8%
look: 3 | smell: 3.5 | taste: 3 | feel: 3.5 | overall: 3.5
I had this on tap at the brewpub, along with a very good bacon & egg sandwich. It was a pink-hued peach color with nearly no foam, just a film. I could smell the hibiscus, it seems this is the fourth or fifth hibiscus beer I've tried this year. There was a time when I didn't know the smell but that time is past.
Sweet tasting up front, with a lightly bitter aftertaste that doesn't seem rooted in hops. OK tasting but maybe a little bland, not a lot that I enjoyed in the flavor. Carbonation on the light side.
The food was tastier than this beer, but at least they had Anti-Hero on cask, that is such a great beer.
★
619 characters

3.43
/5
rDev
-1.2%
look: 4 | smell: 3.5 | taste: 3.5 | feel: 3.5 | overall: 3
A - A very reddish amber beer which makes its name more of a hint than a suggestion. Small white head tha didn't leave anything on the sides.
S - Smells of hibiscus and apple juice. Has some honey to go with the sweet malts.
T - Taste really reminds me of apple juice, can't get that out of my head. The hibiscus flowers come on very strong at the end and adds a little bit of character. Some sweet honey and malts provide the backbone.
M - Smooth, medium bodied, lower-moderate carbonation.
O - Not a bad beer, but the unique taste makes it hard to get tons down.
★
572 characters
Rosa Hibiscus Ale from Revolution Brewing Company
80
out of
100
based on
61
ratings.