Dismiss Notice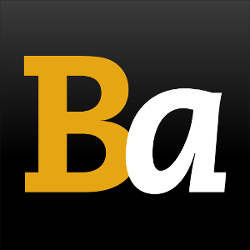 Site Performance Updates: We're aware of the nightly site outage, and working on resolving the issue.
Dragon Stout Spitfire
| Desnoes & Geddes Limited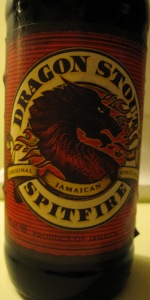 BEER INFO
Brewed by:
Desnoes & Geddes Limited
Jamaica
|
website
Style:
Foreign / Export Stout
Alcohol by volume (ABV):
10.00%
Availability:
Year-round
Notes / Commercial Description:
No notes at this time.
Added by andrenaline on 03-05-2011
Reviews: 8 | Ratings: 14
3.74
/5
rDev
+20.3%
look: 3.5 | smell: 3.25 | taste: 4 | feel: 4 | overall: 3.75
Based on having the same strength, I'm assuming that the "Dragon Stout XXTRA" in my possession is the same thing. 250 mL bottle (8.45 oz).
App - Nearly opaque with reddish highlights. Pours a decent sized tan colored head, medium sized bubbles and moderate head retention.
Smell - a bit of chocolate and roast, and some definite alcohol that dominates as it warms.
Taste - Nice malty sweetness upfront, maybe a mix of chocolate and coffee, but not terribly complex. Stays slightly sweet through the finish, as the hop character stays below the horizon. Alcohol becomes more apparent in the finish, adding a dimension and drying it out.
MF - Fairly big body, moderate carbonation, and a decent level of alcohol warming.
Overall - A somewhat sweet and one dimensional export stout, but very drinkable. Like the mini bottle.
★
828 characters
More User Reviews:

2.87
/5
rDev
-7.7%
look: 3.5 | smell: 2.75 | taste: 2.75 | feel: 3 | overall: 3
fresh 250ml bottle BB dated April 2015 / Purchased and consumed in Jamaica.
Sweeter than the regular Dragon Stout, this inferior stout is rather boozy and too sweet. Lingering boozy aftertaste with molasses and brown bread.
O: definitely drinkable but a bit too sweet and with high ABV that is just too obvious. Likely to benefit from some aging.
★
350 characters

2.18
/5
rDev
-29.9%
look: 3 | smell: 2.5 | taste: 2 | feel: 2 | overall: 2
250 ml. bottle into a hotel drinking glass where we were staying in San Pedro.
Appearance: Pretty opaque overall, with an off-white head that sticks to the edges but dissipates quickly.
Smell: A ton of sweetness is dominant here -- one of the sweetest aromas I've ever taken in I think. Mild chocolate and brown sugar are evident when it warms, but it's pretty much pure sugar-syrup aromas.
Taste: WAY too sweet, surprisingly so, and unexpected. A hint of dark berries, brown sugar syrup, mild chocolate. This would probably be amazing to cook with, or use for a chocolate sauce reduction, but the alcohol's from the sugar, and unfortunately there's really no sense of char from the malt or bitterness from the hops to balance things out.
Mouthfeel: Thick, cloying, under-carbonated, heavy but watery, and almost feels close to syrup.
Drinkability: I was thrilled to find this in a store for the equivalent of a few dollars, and though I'd expected some sweetness, I didn't know the alcohol would be coming from pretty much pure sugars with no attempt for balance. If you want strong and sweet, you'd be better off going with some good rum in my opinion. I'd stay away unless what you read above's what you're into.
★
1,225 characters

3.2
/5
rDev
+2.9%
look: 3 | smell: 3 | taste: 3.5 | feel: 3 | overall: 3
We blind tasted this one during our monthly tasting session in the Mug (Dutch ABT pub).
A - A deep dark red ale, not hazy and no head. Just a thin lacing.
S - A fruity chocolate scent.
T - A medium full body, fruity cheery, sweet and some light milk chocolate tones.
M - A medium carbonated beer.
O - A nice beer, a whole evening sipper.
★
342 characters


3.37
/5
rDev
+8.4%
look: 2.5 | smell: 3 | taste: 4 | feel: 2.5 | overall: 3.25
Creamy, smooth dark taste. At 7.5% ABV it could surely warrant drinking with care. A must have Jamaican stout!
110 characters

3.49
/5
rDev
+12.2%
look: 3 | smell: 3.25 | taste: 3.75 | feel: 3.25 | overall: 3.5

2.34
/5
rDev
-24.8%
look: 2 | smell: 3 | taste: 2 | feel: 3 | overall: 2
Picked this one up at a gas station of all places. It appears it was released in June/July of 2010, so was excited to be the first to review given the time lag since its release. Touted as simply a stronger version of their original Dragon Stout, and a 'working man's drink', let's see what this has to offer.
A - Pours pitch black with a ruby red tint on the edges, thin film of mocha head which quickly dissipates and leaves nothing (no islands or lacing). Not a good start.
S - Molasses and black licorice, dark fruits and burnt cane sugar (likely the ABV sweetness) with a touch of caramel and cocoa on the finish. Almost reminiscent of a dark Belgian crossed with a barley wine.
T - Flavours are similar to the scent with the molasses and black licorice coming off the top, a breaded caramel malts and dark fruits come through on the finish and it leaves you with a hint of chocolate. The ABV, however, is pretty strong giving off a noticeable heat both on the swallow and the finish. The sweet alcohol lingers on the tongue like a bad hangover, yikes.
M - Mouthfeel is surprisingly light, offering up light carbonation that tingles on the way down, however, the ABV heat hits you on the finish and leaves you with a sour face.
D - I wouldn't say that I was expecting much and I prepared myself for the ABV hit (or at least tried to). Offers some unique flavours, though not the typical 10% stout I've enjoyed before. This one is not for the faint of heart, but if you're looking for something to kickstart your night because your buddies are 6 beers ahead of you, this might be a good option... I'm glad the bottle is only 250ml.
★
1,650 characters


3.91
/5
rDev
+25.7%
look: 4 | smell: 4.25 | taste: 3.75 | feel: 4 | overall: 3.75
This a review of two 250ml bottles, which were a gift to me from a good friend while I was in Jamaica in April....
Poured one into a Sammy glass.... Opaque, dense, oily; all apply to the black liquid now in the glass. The head starts frothy-like but the gets thin, mostly lurking at the edges, and has a rich tan hue. It leaves a touch of lace here and there, but not too much. The aroma is rich with malty sweetness, with some choco and intimations of rum-soaked brown bread. It is quite smooth on the tongue, and a nudge over medium for body.
Flavor matches the aroma, imo.... Sweetness is full bore, like some Hersheys chocolate syrup on the palate. Add to this some caramelized brown sugar and molasses, plus some raisin/date characteristics. The maltiness lingers well, with little hopping to speak of. The 10% ABV is well-hidden.... I actually rather enjoy this one. A sweet, malty sipper is sometimes a welcome change to the plethora of hop-bombs out there... Thnx Owen! Irie, Mon!
3.89/5  rDev +25.9%
look: 4 | smell: 4.25 | taste: 3.75 | feel: 4 | overall: 3.75
1659
★
1,082 characters

3.23
/5
rDev
+3.9%
look: 4 | smell: 3.5 | taste: 3 | feel: 3.5 | overall: 3
a: This was black with no highlights and it poured with a large but short lived, dark tan colored head.
s: Sweet smelling brown sugar with hints of raisin, licorice, caramel, and some fairly strong heat.
t: This sweeter than I would have liked, but it wasn't too bad overall. Starts off with lots of brown sugar and maybe a little raisin or cherry fruitiness. The finish is sweet licorice and a bit too much heat. More roasty qualities or some hops would have helped balance things out a bit.
m: Medium body with kind of an oily quality. The carbonation was kind of fizzy.
o: Not quite as good as I remember Dragon Stout being, but this isn't all that bad. I'd look for it again while on vacation.
★
701 characters
3.22
/5
rDev
+3.5%
look: 3.75 | smell: 3 | taste: 3.25 | feel: 3.25 | overall: 3.25
250ml bottle into a CS snifter. This was a very interesting extra to get in a trade. This is what makes trades worthwhile. Thanks Mike!
A- I can't say that I have seen a darker stout than this one. Thin lacing around the rim, with minimal head.
S- Honestly smells like a ton of oak. I am not getting any other characteristics out of it. It smells like a chianti.
T- Holy hell this is sweet. It is made in Jamaica, so that makes sense. This is a 250ml bottle, and I would advise people to share this one. I am getting some rum characteristic out of this. Plum background.
M- A lot of carb going down with this one. Medium body for this style. Pretty smooth.
O- I am very glad to have got this rare beer (I have never seen it) as an extra. This is definitely one for the tickers.
★
785 characters
Dragon Stout Spitfire from Desnoes & Geddes Limited
-
out of
100
based on
8
ratings.