Dismiss Notice
Dismiss Notice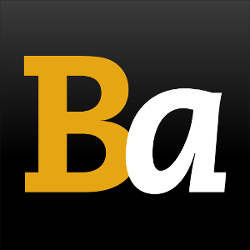 Join Our Email List →
And we'll send you the latest updates and offers from BeerAdvocate, because knowing is half the battle.
Dismiss Notice
Yard House Belgian Amber Tripel
- Firestone Walker Brewing Co.
Reviews: 7 | Hads: 11
Reviews by kenito799:

4.3
/5
rDev
+23.9%
look: 4 | smell: 4 | taste: 4.5 | feel: 4 | overall: 4.5
10 oz pour into a chalice at Yard House San Diego ($7).
This just arrived and it's cool to enter it into the database...I hope I got the ABV right...although there was a nice insert in the menu announcing its arrival at Yard House from their brewers Firestone Walker, I couldn't find it on the berwery or the YArd House websites. And of course I didn't take notes of what the insert said.
Anyway, this was actually described as an Amber Tripel but its flavor profile, aroma and body were more like a tripel than a BSDA or a dubbel so I placed it in the tripel category. Indeed the color is more amber than the usual golden of a tripel. Nice fruity Belgian yeast aroma. Not much head or lace. The mouthfeel is smooth and silky. There is a really good balance of sweetness with the fruity character of the yeast and hints of bitterness from the hops. This is a well-made Belgian, thankfully not leaning toward the overly sweet and alcoholic end like some other American attempts (Golden Monkey). Would definitely get this again.
★
1,033 characters
More User Reviews:

3.45
/5
rDev
-0.6%
look: 4 | smell: 3.25 | taste: 3.5 | feel: 3.25 | overall: 3.5
On tap at the Yard House in Atlanta.
Deep amber body with a very good head. High clarity.
Strong flavor and moderately strong aroma. Smooth body but there's heat from the high ABV. Medium-full. Rich, moderately complex flavor. Sweet but not cloying. Fruit notes, like the color, are a bit dark for style.
★
309 characters

3.36
/5
rDev
-3.2%
look: 4 | smell: 3 | taste: 3.5 | feel: 4 | overall: 3
On-tap at Yard House Chino Hills
A: The pour is a clear amber/copper color with a little more than a finger of white head.
S: Definitely get some banana, which is nice, and there is a fair amount of caramelized sugar in there as well. Some bready malt notes, but also some light cough syrup and metal.
T: light banana flavor along with what I would describe as rum soaked raisins. A little bit of sweet caramel and bread are also there. The booze flavor is fairly strong and there is still the distinct metallic note.
M: Medium to full in body with a medium level of carbonation.
O: not really good or bad, but I can't say I'd bother with it again.
★
653 characters
3.03
/5
rDev
-12.7%
look: 3.5 | smell: 3 | taste: 3 | feel: 3 | overall: 3
434th review BA
Draft
App- A nice amber with some yellow highlights. A one finger head and not a lot of cling.
Smell- A little bit of banana and some malts. Very underwhelemed on the nose with this. Just a bit flat as well.
Taste- The taste falls way off on this one. It seems they wanted to brew a nice amber but someone said through this in the pot and called it a combo triple. Taste is a bit off and doesnt really work together.
Mouth- Medium bodied and medium carbonated but was a bit thin and a bit slick.
Drink- This was okay, a good average beer. I probably wont come back to this one in the future. It was one sided to the Amber style and didnt really lend itself to the triple.
★
692 characters
2.81
/5
rDev
-19%
look: 4 | smell: 3 | taste: 2.5 | feel: 3.5 | overall: 2.5
The menu said this was brewed at the Brasserie de Silly in Belgium. OK. Poured on tap at the Yard House in Long Beach. Review is from notes.
A: Dark orange, rusty light brown color
S: Somewhat faint, slightly fruity and lightly spiced with a hint of balancing bready malt.
T: Not the best. Somewhat unbalanced and not in a good way. Some fruit and yeast of course at first, then big on the malt and spices. Honey. Caramel. Something buttery in the middle? Alcohol is hidden but not well, like the effect of a bad mixed drink.
O: Got a bit better as it went on, but not something I will revist probably.
★
606 characters
4.38
/5
rDev
+26.2%
look: 4.5 | smell: 4 | taste: 4.5 | feel: 4.5 | overall: 4.5
For the ABV it's pretty smooth and the taste is well balanced. Not overly hoppy at all, and not bitter or too sweet either. I can't vouch for it in all other forms, but on tap at the local Yard House it was very good. I would recommend it along with St. Bernardus and Maredsous 10
★
280 characters


2.7
/5
rDev
-22.2%
look: 3 | smell: 3 | taste: 2.5 | feel: 3 | overall: 2.5
On-tap at the Yard House in downtown Denver. Served in a Tulip. The beer arrived with a pale mahogany hue and a small cream cap. The head fell fairly quickly and left no lace.
I was with eight people and the vote was unanimous, this beer is mediocre. Brown sugar, prunes and alcohol heat are all that's happening here. The beer starts quite sweet with the aforementioned sugar and prunes. Alcohol comes on right away and provides all of the balance. It carries a ton of heat and quickly permeates the system. The beer finishes warm and slightly cloying. The body is lightly syrupy and not quite carbonated enough.
This is a beer I don't plan to revisit. There are many, many Tripels out there that are better than this.
★
721 characters
Yard House Belgian Amber Tripel from Firestone Walker Brewing Co.
-
out of
100
based on
7
ratings.