Dismiss Notice
Dismiss Notice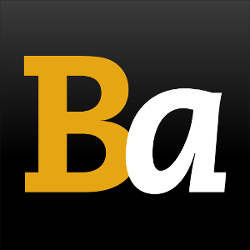 Join Our Email List →
And we'll send you the latest updates and offers from BeerAdvocate, because knowing is half the battle.
Dismiss Notice
Ojos Negros
- Rivertown Brewing Co.

Educational use only; do not reuse.

Brewed by:
Rivertown Brewing Co.
Ohio, United States

Style | ABV
American Wild Ale | 6.50% ABV

Availability: Summer

Notes & Commercial Description:
Beer added by: seeswo on 07-25-2012

A sour ale fermented with Belgian wild yeast from the Senne Valley and aged in oak wine barrels with fresh blackberries.
Reviews: 36 | Hads: 236
3.24
/5
rDev
-19.6%
look: 3.5 | smell: 2 | taste: 3.5 | feel: 3.5 | overall: 4
Thanks Sean!
Hazy, slightly murky brownish color. Aroma lacks big time: hard to decipher the fruit, predominantly spoiled malts and other disappointing scents. Bleh, I remember this being better.
Thankfully the taste is on the right track. Sour fruits, good funk, not as much flavor depth as I'd like but still enjoyable. A solid sour, though (thankfully) there are much better options available to me regularly.
★
414 characters

4.07
/5
rDev
+1%
look: 4 | smell: 4.5 | taste: 4 | feel: 3.5 | overall: 4
Bigass bubble head. Collar and some lacing left.
Lovin the aromas. Can tell its tart and fruity.
Woo. I'd give this about a 7.5 on the sour scale. Leaves a fruity (grapey) aftertaste. Wouldn't even want to guess the abv of this one.
Medium mouthfeel and carbonation.
I'll almost classify this one as sour for the sake of being sour. I like it none the less. Blackberries arent as pronounced as i would have preferred but everyone liked it. Thanks MaxSpang!
★
460 characters

3.82
/5
rDev
-5.2%
look: 3 | smell: 3.5 | taste: 4 | feel: 4 | overall: 4
2011 vintage (first bottling). Served from a bottle into a Westvletern 12 chalice.
APPEARANCE
The beer pours a surprisingly clear reddish-brown color with absolutely zero head. There isn't a lot of visible "bubbliness", which is somewhat surprising. It actually looks very much like a slightly carbonated wine. It definitely gained a lot of color from the blackberries, let's find out if it gained any aroma/flavor from them.
SMELL
The beer has some nice acidic funkiness on the nose that reminds me of lemon juice. There's a bit of pepper and other spices, and a bit of earthy oak, white wine, and leather. There are some nice brettanomyces (a wild yeast strain) character, such as hay or straw, which adds to the complexity. The blackberries are present, but not over-the-top. They are a subtle, but pleasant, addition to the aroma. This beer smells like a nice blend of fruity beer and earthy wine - yum.
TASTE
This beer is respectably sour without being puckering. There is a nice bit of tartness and "funkiness" that lingers throughout the sip, sort of like Greek yogurt. This doesn't have the "wet horse blanket" taste that a lot of other wilds have, but it definitely has some pleasant Brett-like notes - dry hay, lemon zest, spice notes (black pepper especially), earthy oak, etc. The fruit lends a bit of sweetness to the beer, and gives the mouth a bit of ripe berry flavor which works nicely. The blackberry really shows it's full contribution after the initial swallow when it blossoms into a truly authentic blackberry flavor - right down to the seeds. This beer has a good amount of complexity while remaining drinkable.
MOUTHFEEL
For a wild ale, this beer has a bit more body and a lot less carbonation than expected. I always expect lambics and wilds to be very effervescent and sparkly, but this beer is not. It is, however, pleasantly dry (albeit not as much as other wilds) and very drinkable. The lingering mouthfeel is similar to that of a robust wine.
OVERALL
This beer is everything that Rivertown's Lambic is and more. The blackberries really bring this beer into something special. It is a very approachable sour for people who are unfamiliar with sour beers. It isn't as sour as other similar beers, but it has so much complexity and authentic fruit flavor that it really satisfies the palate. This is probably the best beer from Rivertown that I've had to date, and I'm proud that a brewery that is so close to me can produce a beer like this. Get your hands on this beer!
★
2,510 characters

3.92
/5
rDev
-2.7%
look: 3.5 | smell: 4 | taste: 4 | feel: 3.5 | overall: 4
Rivertown's trek across the craft beer spectrum takes a stop in Senne Valley with the dry tartness, juicy fruit, and sharply acidic tones that are familiar to lambics, yet deliver an American twist with the wine barrels and indiginous blackberry fruit.
Ojos Negros pours with a deep honey-mauve elegance that looks as much like wine as it does beer. Setting it apart is the tame carbonation that develops a lumbering sheet of white foam with minimal lacing. Slightly hazy, the beer displays its fruit additions proudly with its color and cloudiness.
Fruit aromas strike the nose with both juicy and sharply acidic qualities. Dark fruit aromas abound, but yet not easily recognizable as blackberry. Vinous wine-like notes keep the fruit infussion caught somewhere between raspberry, red grape, cherry, and blackberry. Slighly port-like, the aromas also share elements of cider, balsamic, bruised fruit mustiness, limes, and crabapples.
Nondiscript fruit flavors seem of dark and pitted varieties and allure the palate with the supreme tartness of balsamic, dry red wines, cider, sherry, limes, and sour grapes. Backed with slim fruit sweetness but more with a salty brine with sea water, leather, and tobacco. Dusty dried wood and strong iron flavors continue to shape the impressions of taste well beyond the first sip.
It's dry body is evident from the start. Strong acidity carves into the thin sweetness with ease as the sourness seeps into the taste buds with little rebuttal from malt sweetness or dextrin character. Slight creaminess from carbonation is quickly shed, leaving the beer wine-like in its tannin-rich finish and hop void. Alcohol is easily masked by tartness, which never becomes part of the conversation.
Although new to the sour ale game, Rivertown demonstrates astute and authentic character that's heavily inspired by the spontaneously fermented ales of Belgium while encorperating advancements in wine-soaked woods and mineral-rich blackberries for a beer that's as avant garde as it is traditional.
★
2,028 characters

3.88
/5
rDev
-3.7%
look: 4 | smell: 3.5 | taste: 4 | feel: 4 | overall: 4
Poured from a bottle into a La Fin Du Monde snifter. The beer is slightly dark, hazy reddish-amber. As with every Rivertown beer I've had, the carbonation is very low and whatever head you can muscle out of this beer quickly vanishes. The nose definitely tells you this is a sour beer and gives you champagne-like dry notes, apple skins, and more than a little of that sour, funky, barnyard-like smell.
Light body and medium-firm mouthfeel. The flavor is pleasantly sour and acidic. It is not overpowering in its acidity, but the brewer didn't wimp out and make it mellow and sweet either. The flavor is very grapey and wine-like, with faint nonspecific fruit notes that add a bit of character to the acidity and make it quite pleasant, rather than sweetening the beer and toning it down too much. The only problem is that the flavor is a bit one-dimensional and lacks the complexity of the better wild ales.
This brewery has disappointed me often in the past. While this is by no means a world-class sour, I feel that they got it right. It is enjoyable and pleasant to drink. It's unfortunate that the blackberries did not contribute more in the way of flavor, but it could be for the best. Too much fruitiness would make the beer too sweet, and this is not a ``fruit beer''. It is a sour beer with just a hint of fruit. Nicely done.
★
1,336 characters

4.09
/5
rDev
+1.5%
look: 3 | smell: 4 | taste: 4.5 | feel: 3.5 | overall: 4
Poured into a snifter. 2011 vintage.
3.0 A: Opaque ruby red plum color. Just got half a finger of fizzy head to form and it disappeared almost as quick as it came. No lacing.
4.0 S: Very nice nose on this. Super vinous and fruity. Not sure what type of wine barrels were used, but it's fairly obvious that it's a red grape. Tart blackberry with just a hint of acetic sourness. Lots of lactic acid though. Musty basement and rotting wood, but also fruity mixed berry, apple orchard, and cherry. Oak and vanilla to round things out.
4.5 T: Taste is like the nose, except that the blackberries gain some strength in the taste. Super tart, but mildly acetic. Blackberry, cherry, blueberry, elderberry - basically lots of berries with a good tanginess to it. Again a pleasant musty basement and woody type funk. Oak, vanilla, and some apple. Very nice.
3.5 M: Lighter medium body. Good moderate carbonation. Could use a bit more creaminess. Super smooth though.
4.0 D: Really impressed with this considering Rivertown's normal brews are miss or miss (no hits). Big fruitiness that gives Cantillon's fruit beers a run for their money.
★
1,133 characters

4.12
/5
rDev
+2.2%
look: 4 | smell: 4.5 | taste: 4 | feel: 4 | overall: 4
This just arrived in Indy today.
Ojos Negros pours a light bodied dark amber with ruby highlights and a nice and creamy pinch of off white head. The nose is light and tart with light jam, a nice level of oak, slightly bitter seeds, and a touch of brett. It's nice, but nothing crazy. The flavors are nice and approachable as well. It's rather seedy and has a nice level of tartness with the perfect amount of oak. The acidity is pretty mellow and the Brett is just there enough. It's pretty solid. It drinks light and oaky. The tartness/sour leaves pretty quickly but its nice while its there. Overall this is a nice beer. It's not on the Belgian level but its close to something like Juliet, with less acidity and more oak. I like it. I look forward to trying their future sours.
★
781 characters

4.25
/5
rDev
+5.5%
look: 4 | smell: 4 | taste: 4.5 | feel: 4.5 | overall: 4
Poured from a 750ml bottle into a Stone Cali glass.
A - pours an opaque rosey red with SanDiego orange sunset edges. A small off white head builds and falls to just a frothing ring quickly.
S - yummm!! Vinous, bright and fruity with pie cherry and berry notes. Earthly. Slightly horse blanket.
T - lots of the some. A nice berry flavor is present. Its a little hard to call it out as blackberry with the sour notes, but its there. Cherry pie. Funk. Brett.
M - just a tad more than I was expecting but still dry.
D - very easy to drink.
Overall, a fantastic beer I can only get more excited about with age. Tart, fruity, funky. Props to Rivertown for another fantastic sour.
★
682 characters

4.05
/5
rDev
+0.5%
look: 4 | smell: 4 | taste: 4 | feel: 4.5 | overall: 4
Really happy to see a local brewery making above average Sours. The Rivertown Lambic is a fantastic beer and Ojos Negros is darn tasty too.
A slightly rosy shade with a thin layer of distinct bubbles on top. The aroma is very good. Lactic acid, slight blackberry sweetness, lots of acidity. Very little oak character. The flavor follows right a long. Lactic sourness, jammy blackberry flavors on the finish and lots of Blackberry acidity, very distinct. As with Rivertown Lambic, the mouthfeel is on par with some of Belgium's best Lambic beers. Dry, light, effervescent. Overall, I enjoyed this greatly. I would have happily drank another 750 ml without blinking.
Another great sour beer from right here in the Nati.
★
721 characters

3.68
/5
rDev
-8.7%
look: 4 | smell: 3.5 | taste: 3.5 | feel: 4 | overall: 4
Pours sort of an amber color with an off-white head. The nose is full of cherry and blackberry with a mild spiced cider note. A hint of oak, lemon, and a slight candy sweetness. Minimal funk, mostly grass, and a touch of vinegar. The flavor has a bit of oak to go along with intense fruitiness. Lots of cherry and blackberry notes, sweet tarts, oak, and mild vinegar. Not bad, but not a huge fan of this either.
★
411 characters

4.1
/5
rDev
+1.7%
look: 4 | smell: 4 | taste: 4 | feel: 4 | overall: 4.5
Pours a purple, reddish color with a whitish red head. Translucent and attractive. Smell is lower key - funky, tart and lightly fruity. Brings you in. The taste is really nice. Strongly funky tartness, with a mild sour blackberry. Really interesting, but relatively mild fruit flavor. This beer might be a bit thin in the mouth, but it is highly drinkable. The tartness is spot on for an enjoyable summer brew. Would be very interesting to see where this beer goes.
Cheers.
★
475 characters
Ojos Negros from Rivertown Brewing Co.
89
out of
100
based on
36
ratings.