Dismiss Notice
Dismiss Notice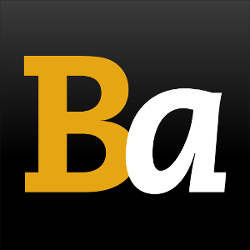 Join Our Email List →
And we'll send you the latest updates and offers from BeerAdvocate, because knowing is half the battle.
Dismiss Notice
Repent Rye
- Cathedral Square Brewery

Educational use only; do not reuse.

Brewed by:
Cathedral Square Brewery
Missouri, United States

Style | ABV
American Barleywine | 9.00% ABV

Availability: Year-round

Notes & Commercial Description:
Beer added by: zeff80 on 02-16-2013

Analogous to Barleywine style ale, Repent Rye is brewed using a large percentage of Rye Malt to forgive the fresh Columbus hops. The end result grants you full absolution and our Rye-Wine Ale. Repent and enjoy!
Reviews: 5 | Hads: 30

3.31
/5
rDev
-16.4%
look: 4.5 | smell: 3.5 | taste: 3 | feel: 3.5 | overall: 3.25
22oz bottle, no apparent freshness date
A 4.5 - huge beige head holds excellent retention atop a ruddy-brown colored ale
S 3.5 - sweet and malty with toffee, caramel, spicy rye bread, piny hops
T 3 - huge spicy rye notes are front and center with bready malt, toffee, caramel, pine, some mild fruity esters (mainly pear and fig) come through as it warms.
M 3.5 - full body, finishes semi-dry and semi-bitter
O 3.25 - the rye is potent for this self-declared rye-wine, but I'm just not crazy over its overall flavor profile. It's good, but probably better in small doses. Maybe an oak age might help to tame down the rye and add some different complexities to it. I won't buy this again, even though it was a good price ($4.99).
★
727 characters

3.77
/5
rDev
-4.8%
look: 3.75 | smell: 3.5 | taste: 3.75 | feel: 4 | overall: 4
A - Poured out a clear, copper color with a one-finger, tan head of foam. It left thin rings of lace on the glass.
S - It smelled of rye, bread crust, roasty malt.
T - Good malty sweet taste with some toffee and bready notes.
M - It was crisp, sharp and smooth. A medium to full bodied ale.
O - This is a nice barleywine. One of the better brews from Cathedral Square.
★
380 characters
3.85
/5
rDev
-2.8%
look: 5 | smell: 3.75 | taste: 3.75 | feel: 4 | overall: 3.75
Pours an effervescent crimson with 3 fingers of tan head. Crazy lacing & head retention
S: Copious amounts of dates & figs, a little bit of dark cherry & brown bread.
T: Follows the nose, a little bit of rye spicyness balancing the fruit out up front, herbal hops as well. A little bit of booze, figs & peppery rye, plus dryness as this warms & more leafy hops & a bit of toffee. Finishes cakey, with some dryness, faint pineapple notes, leafy hops, a little bit of Bartlett Pear & figs
MF: Medium bodied, firm carbonation, skews fruity, thickens up once warm, balances out fairly nicely
Sort of an odd duck, works as an English Barley Wine for the most part
★
663 characters

4.35
/5
rDev
+9.8%
look: 4 | smell: 4 | taste: 4.5 | feel: 4.5 | overall: 4.5
Thanks to ryanfolty for dragging this across the Midwest to be delivered into my grabby, rye-stained hands. 22 oz. bottle split with my lovely wife…who puts up with my rye obsession, wryly.
You'd think I'd know how to pour by now, but no, I raise a good seven inches of foam while I'm not paying attention, a lot more foam than I'd expect from a barleywine. The beer looks like stout that somebody's been spitting chaw into all night, dark, mucky red. The smell might be unique: spicy rye, active citrus, girdle of malt sweetness. Certainly interesting.
Repent Rye makes me want to bust out my confirmation – ah, stuff. Do they give you stuff for confirmation? A necktie, a robe? Or was it strictly spiritual? Guess I should have been paying attention. This is a rye abomination that could kill anyone allergic to the grain at sixteen paces. The rye does something odd: it runs the gamut from spicy to earthy (unless that's the hops) when usually brews embrace one end of that spectrum or the other. Citrus & pine (middle children, no doubt) roar into the mid-palate to vie for attention, along with crumbling oak leaf & wood (though I'm sure there's none here?). The finish is all rye, all day, all up & down. I could drink a gallon of this, slam down the growler, & ask for seconds. Bahtender!
If you're going to make a rye beer, don't fuck around with 6% or toss a few rye-like grains in so you can put that magical word on the label. Do this. Stick rye so deep in my throat I feel it in my perineum. This is wonderful, an excellent beer.
★
1,571 characters

4.75
/5
rDev
+19.9%
look: 4 | smell: 4.5 | taste: 5 | feel: 4.75 | overall: 4.75
Tried this at a beer fest this weekend and took some notes. Luckily this was beofore I had too much to drink so I took some good notes.
Rich amber and mahogony with a manilla creamy head. Not too much carbonation but maybe because I was expecting this to be Belgiany for some reason. They list it as a barleywine and rich and complex it for sure is.
THe nose has a nice freshness of hops without being too American Barleywine. The initial taste is the same. After the beer washes over the palate the rye spice and earth come through.
This beer is well-balanced but I would like a bigger nose from it. The finish is dry and complex.
Overall a really well-made beer. I can't believe its 9.5%. It is quite drinkable. I would buy a bomber of this at the store.
★
764 characters
Repent Rye from Cathedral Square Brewery
-
out of
100
based on
5
ratings.