Dismiss Notice
Dismiss Notice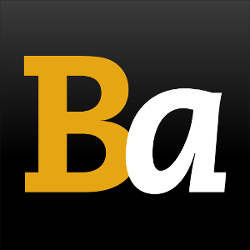 Join Our Email List →
And we'll send you the latest updates and offers from BeerAdvocate, because knowing is half the battle.
Dismiss Notice
Genealogy
- Hill Farmstead Brewery

Educational use only; do not reuse.

Brewed by:
Hill Farmstead Brewery
Vermont, United States

Style | ABV
American Double / Imperial Stout | 9.50% ABV

Availability: Rotating

Notes & Commercial Description:
Beer added by: yourefragile on 06-02-2011

One of our most coveted Nietzschean narratives, Genealogy of Morals, inspires our bourbon barrel-aged imperial stout of the same name. We present to you the opportunity to enjoy the non barrel-aged base beer, simply named Genealogy. brewed with malted wheat and locally roasted coffee, then conditioned in stainless steel. Dark, rich and smooth, its complex flavors belie the singular vision with which we create it - echoing the work that inspires it.
Reviews: 11 | Hads: 61

4.27
/5
rDev
-5.3%
look: 4 | smell: 4.5 | taste: 4 | feel: 4.5 | overall: 4.5
Served on-tap at Capone's during the Hill Farmstead party during Philly Beer Week. A rare treat for sure.
A - Pours dark as night black with a small half finger tall tan head leaving spotty lacing down the glass.
S - Smells of chocolate, smokey dark malt, rye spice, coffee, and a faint hint of booze. Lots going on with everything remaining well balanced.
T - Plenty of smokey dark roast up front slowly giving way to a mix of chocolate, coffee grounds, rye spice, and a touch more smokey malt. Finish had lots of dark roast, lingering for some time. This was quite complex yet enjoyable. Glad I got this one.
M - Heavy body and flavor with moderate carbonation. Rich, tick, feel with plenty of lingering roast in the finish. Lots of flavor without being overpowering, very nice.
O - Good stuff. Like I said it has lots of things going on within its dark core but they all remain balanced. A very well rounded stout. Glad I made the drive down for this event!
★
965 characters

4.28
/5
rDev
-5.1%
look: 4.5 | smell: 4 | taste: 4.5 | feel: 4.5 | overall: 4
On Tap at Capone's, this was a treat.
Genealogy is beyond black, it's pretty dark, it's a stout, it's jet black, it's a stout, that's how they do. A nice amount of foam on top semi thick and light tan looking, not much stick on the glass though. This one smells rich as all get out, cold it's very roasty but as time goes on some dark baker's chocolate, coffee notes and the rye adds another layer. A whole lot of rye and I likes it. One sip, and Im hooked. The roast is unmistakable and the accompanying coffee is espresso like, yet not harsh or heavy handed under all the other tastes which include, baker's chocolate(Duh) a rye spice in the middle finished off by even more roast and a slight hop bite afterwards ala storm king. This one is thick and has bubbles and it swarms the mouth, it means buisness. If I did not have to drive I coulda drank more, it's one of those stouts that keeps calling you till your done.
★
922 characters
4.32
/5
rDev
-4.2%
look: 4.5 | smell: 4.25 | taste: 4.25 | feel: 4.75 | overall: 4.25
500ml bottle poured into a Hill Farmstead fest. glass.
A~ dark as night with a nice tan head and no lacing at all!
S~ tons of coffee, chocolate, cocoa, caramel! and slight green pepper...
T~ just like a latte! pretty much follows the nose with a little booze here. a lot of vanilla and slight black pepper on the back end but no green pepper!
M~ extremely silky! nice carb and lingers for a long time!
O~ if the flavor was a little more balanced and it didn't have the slight green pepper thing going on this would be perfect! still a very solid stout! i'm excited to see what barrels this batch goes in =]
★
611 characters

4.42
/5
rDev
-2%
look: 4 | smell: 4.5 | taste: 4.5 | feel: 4 | overall: 4.5
On draft, from notes so calm down Shaun. Beer is black with a tan head, wispy, spotty lacing, some light carbonation, some retention.
Aroma is chocolate, sweet, alcohol, some fudge and sugar.
Beer is medium to big in body, sweet and chocolate, fudge and mild rye. I don't know if there is some rye in here but I get some of the acidity from the rye in the finish. A great beer. I'd have it again if that were possible.
★
420 characters

4.46
/5
rDev
-1.1%
look: 4.75 | smell: 3.75 | taste: 4.75 | feel: 4.75 | overall: 4.5
500ml bottle served in a HF tulip. Bottled 10.14.15 printed on the label. This beer looks darn near perfect in the glass - one shade shy of black, opaque and with a tight half-inch, mocha-colored head topped with ringlets and bubbles. Head eventually dissipates into a frothy slick leaving swaths and spots of lacing in its wake. Nose reveals cocoa a faint lactic quality and a kiss of artificial sweetener; however, it's all a bit subdued. Flavors are amazing - roasty, cocoa, char and molasses. Mouthfeel is light-medium with the perfect amount of carbonation (not still yet not overly assertive) with a pleasant, silky texture. All and all, this is one of the best American Double/Imperial Stouts I've had in recent memory if not to date. The nose is not bold; however, every other aspect really hits the mark. In my opinion, drink it fresh!
★
854 characters

4.47
/5
rDev
-0.9%
look: 4 | smell: 4.5 | taste: 4.5 | feel: 4.5 | overall: 4.5
On tap at capones.
A- no real head upon arivail just a coffee and cream color wisp on top of a pitch black brew.
S- loads of dark chocolate and coffee from the heaily roasted malts with some fudgey goodness. Some burnt brwon sugar and molasses but to a lesser extent.
T- lots of sweetness with the heavy roast giveing each the counter point they need. Rich hersheys syrup and some condesned milk. The coffee is very bold and keeps popping its head in. The rye brings in an interesting spicy hit that's different then a lot of the stouts out there. Cocoa powder and dark toased bread touch. Long roasty and sweet finish.
M- full bodied and a good sticky chew to it with a carb on the lighter side of things that let's the brew sit and sink in. Super smooth and creamy
O- very nice stout and so smooth you can almost forget how big it is. Another great beer from hill farmstead.
★
885 characters

4.52
/5
rDev
+0.2%
look: 4 | smell: 4.5 | taste: 4.5 | feel: 5 | overall: 4.5
On tap at the Hill Farmstead First Anniversary Party. Served in a Hill Farmstead long-stem tulip.
Pours a deep, dark black color with a nice mocha head and a bit of spotty lacing on the sides as it goes down. The nose carries loads and loads of chocolate. Good coffee and roasted malt in the background as well. Heavy fudge and a bit of sweet malt. Really rich chocolate flavor in the taste, like a dark chocolate fudge bar. The rye is not extremely noticeable, but definitely makes an appearance in the flavor and more so in the feel. Really full body without any alcohol. Really creamy. Absolutely outstanding brew.
★
618 characters

4.67
/5
rDev
+3.5%
look: 4.5 | smell: 5 | taste: 4.5 | feel: 5 | overall: 4.5
On tap at the HF Anniversary Party 2011.
Pours a syrupy, viscous black with a surprisingly large dark tan head. Aroma is decadent blend of roasted malt, rye spice, milk chocolate and ground coffee. Flavor is initially caramel malt and coffee roast before finishing with silky sweet chocolate, mild hop bitterness and spiciness peeking through from the rye. Thick, chewy, oily and silky; perfect coating mouthfeel. Trace amounts of alcohol. The rye and coffee combination push this from good to great and make it standout from other stouts. Overall, excellent balance, persistent flavor in the finish and surprising amounts of nuance make this an exceptional imperial stout.
★
674 characters
4.75
/5
rDev
+5.3%
look: 4.25 | smell: 4.75 | taste: 4.75 | feel: 5 | overall: 4.75
Bottle received in a trade recently and shared by Curran, thanks man.
This pours a dark, oily looking black, with a small fleeting mocha colored head, and a little bit of lacing.
Smells like wonderful sweet freshly roasted coffee, vanilla creamer, roasted malt, dark chocolate, etc.
This is a really top notch coffee stout. It's got the perfect level of sweetness mixed with bitterness. The coffee tastes like sweet creamy coffee, but is also a bit earthy with bitter roast as well. There's also a bit of vanilla cream, some roasted malt, and dark chocolate as well. Everything comes together so well. It'd be a great stout even without the coffee, but the coffee pushes this one over the edge.
This is pretty thick and lustrous in the body, silky creamy and wonderful, with a lower level of carbonation.
A luxurious delight from Hill Farmstead- just a treat to drink.
★
873 characters

4.78
/5
rDev
+6%
look: 4.75 | smell: 4.75 | taste: 4.75 | feel: 5 | overall: 4.75
Procured from the Hill Farmstead retail shop in October 2015.
Poured from a 500ml bottle into an Ola Dubh snifter/tulip glass.
Dark as night with a cafe au lait head. Smells of coffee and Dutch process cocoa. The head dissipates after 10 minutes or so. The carbonation is low and barely detectable as the glass settles. Perfect for this style.
You can feel the alcohol on your lips as you drink. South American coffee flavors dominate the initial taste with dark, dark cocoa notes in the middle. There is a pleasant coffee and hop bitterness in the aftertaste. No heaviness, no cloying sweetness on the tongue. Perhaps the wheat in the grain bill helps maintain the dryness. Imperial often means a sweet beer... but not here. A well-made brew.
Overall an excellent, excellent imperial stout. It's part of their Philosophy series and it certainly inspires deep thoughts. Not a beer to be consumed quickly or in an offhand manner. If you can procure this ale, do so.
★
981 characters

4.88
/5
rDev
+8.2%
look: 5 | smell: 5 | taste: 4.75 | feel: 4.75 | overall: 5
500 ml bottle poured into a snifter.
Appearance - Pitch black.
Smell - Huge coffee and chocolate notes.
Taste - Follows the nose, a little sweet, very good!
Mouthfeel - Medium carbonation. Medium attenuation.
Overall - Very nice brew. Highly recommended.
Grade (A+)
★
271 characters
Genealogy from Hill Farmstead Brewery
92
out of
100
based on
11
ratings.