Dismiss Notice
Dismiss Notice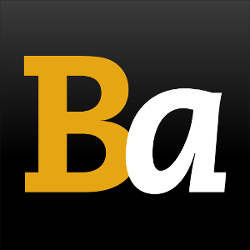 Join Our Email List →
And we'll send you the latest updates and offers from BeerAdvocate, because knowing is half the battle.
Dismiss Notice
Genealogy Of Morals (Bourbon Barrel Aged)
- Hill Farmstead Brewery
| | |
| --- | --- |
| Educational use only; do not reuse. | |
Reviews: 37 | Hads: 396

4.25
/5
rDev
-4.5%
look: 4.25 | smell: 4.25 | taste: 4.25 | feel: 4.25 | overall: 4.25
Bottle from the brewery.
Poured at cellar temperature into a HF white logo taster. Opaque black color, with a small cap of mocha head; good retention and minor lacing. In the nose, sweet vanilla and chocolate notes, dark malts with a low-key roastiness, light aroma of smooth coffee, bourbon as an undertone. Bourbon-soaked oak comes out more in the taste, layers of vanilla and coconut, smooth coffee, molasses, semi-sweet chocolate, subtle hints of dark fruits and marshmallow root, some neutral alcohol came out in the finish. Creamy smooth mouthfeel, medium-full body, lower carbonation. With the base beer coming in at 9.5%ABV, I'm guessing this one was about the same, maybe inching closer to 10%. Overall a very good brew, and I liked this much better than the Madeira version.
★
785 characters

4.24
/5
rDev
-4.7%
look: 4 | smell: 4.25 | taste: 4.25 | feel: 4.25 | overall: 4.25
In review 10/13 bottle.
A - Jet black with a very thick toffee colored, lots of legs - thick looking viscous.
S - Dark chocolate and cocoa, bourbon, oak, vanilla.
T - Bourbon oak forward with vanilla, buried cherry, sherry.
M - Thick, full bodied, lip smacking sticky, moderate alcohol warming on the way down.
O - Well done, and not because everyone goes crazy over the HF name (yes, I said it). This is a very good beer.
★
429 characters
4.23
/5
rDev
-4.9%
look: 4.5 | smell: 4 | taste: 4.25 | feel: 4.5 | overall: 4.25
500ml bottle poured into a huge Tired Hands wine glass.
A~ extremely dark brown, nice fluffy tan head, and surprisingly a lot of lacing.
S~ lots of booze, bourbon which of course adds some vanilla, caramel, and molasses aspects. i also get some burnt coffee, roasted malts, bitter dark chocolate and farts... oh wait that was me haha
T~ smooth oaky bourbon up front, just like licking the barrel! followed by a ton of chocolate, milk and dark. roasted malts linger through out along with some nice coffee. surprisingly no booze to be found on the pallet!
M~ an extremely smooth stout and exactly where i like the carbonation to be for this style.
O~ definitely tasty! i love picking out the different barrel aspects. more coffee then i detected in the last version but thats definitely because i'm having this fresh opposed to the last one which had been aged a year. i prefer the Madeira aged version over this but only cause it gave it way more funk and as i'm sure you can tell after all these HF review thats my thinggg!
★
1,030 characters

4.22
/5
rDev
-5.2%
look: 3.5 | smell: 4 | taste: 4.25 | feel: 4.5 | overall: 4.5
500 mL bottle poured into a snifter.
Appearance - Jet black. Inky with a small mocha head. A few islands and a medium collar.
Smell - And there's a ton of bourbon. Sweet, vanilla bourbon. Coffee comes through behind it all as well as some chocolate. But holy hell it's a lot of bourbon.
Taste - Still just a bucket of bourbon. Quite sweet. Deep roasted malts offer a slight counterpoint. The coffee is faint here, but there's a little bit of acidity from it. Chocolate malts throughout, but it's always sweet. A bit of smoke in the finish.
Mouthfeel - Thick and sweet. Heavy with medium carbonation.
Overall - This is nothing like I remember the Madeira version. Nowhere near as harsh. The sweetness can't possibly be from just the bourbon barrels.
★
755 characters

4.15
/5
rDev
-6.7%
look: 4.5 | smell: 4.5 | taste: 4 | feel: 4 | overall: 4
Deep black hue with a touch of radiance this created a light brown head that collared with considerable thickness.
The aroma has a ton of coconut, sweet vanilla, butterscotch, malts, oak wood and the tell tale scent of bourbon.
The flavor is a bit thin, as if the base beer was weak and so the barrel takes overs. The oak, wood and bourbon lead the way. The flavor is creamy with a stiff coconut and vanilla finish.
The feel is thick on the tongue, creamy and smooth but then appears thin at the back of the throat.
I must plead ignorance to what Hill Farmstead used in the barrel but I'd guess it doesn't matter as the barrel was showcased.
★
645 characters
4.12
/5
rDev
-7.4%
look: 4 | smell: 3.75 | taste: 4.25 | feel: 4.25 | overall: 4.25
Served from the bottle into a HF glass
A. Pitch black, small dark brown frothy head that quickly dissipates.
S. Bourbon, chocolate, coffee, dates.
T. Bourbon right away. Finishes with strong toffee, chocolate, and coffee.
M. A little bit of sting from the bourbon initially, but then subsides. Carbonating is good.
A little bourbon heavy in the mouthfeel, but that isnt a bad thing.
O. Not the best HF barrel aged stout, but it is up there.
★
448 characters

4.11
/5
rDev
-7.6%
look: 5 | smell: 4.5 | taste: 3.75 | feel: 4.25 | overall: 4
Bottle from the July 2013 release, poured into teku
Pours a fully opaque black with big chocolate colored head with small bubbles at the top leaving very little lace. Strong bourbon, vanilla, dark burnt chocolate in the nose with boubon leading the way. Taste very similar to smell with an initial hit of bourbon but less than the smell would suggest, no booze heat, abundant notes of coffee but a but too sticky sweet especially as I sipped for a while.
★
454 characters

4.1
/5
rDev
-7.9%
look: 4 | smell: 4 | taste: 4.5 | feel: 3 | overall: 4
Bottle from jbeatty. Cheers man!
From a 50cl bottle into a snifter
Bottled June 2013
Imperial stout with coffee aged in bourbon barrels
APPEARANCE: Thicker black pour yields a one finger, thicker, creamy, light mocha head with very good retention. Head slowly fades to a full cap. Jet black body with no carbonation evident. A ring remains but leaves no lacing down the glass. Good stuff.
SMELL: Bourbon, oak, coconut, sweet milk chocolate with caramel and toffee. Some dark chocolate on the nose as well. Bold and quite barrel forward.
TASTE: Very flavorful. Bourbon, oak, coconut with some alcohol up front. Some roasted notes and caramel sweetness through the middle into a big and persistent finish of bourbon, oak, coconut, sweet molasses, bitter dark chocolate with coffee and some roasted grain. A bed of alcohol lies under the whole program. Very flavorful and lots of barrel, though the base still holds its own. Really wonderful stuff.
PALATE: Medium body and medium levels of carbonation. Slightly creamy, a touch prickly perhaps, goes down fine with a bit of a bite and finishes sticky. Some heat lingers. A light light perhaps and could be slightly smoother.
OVERALL: Another excellent beer. While the lighter, slightly abrasive feel keeps it back from being the legend it could be, the rest of the experience ranks up there with the best of them. Lots of great barrel aromas and flavors yet the base beer is not to be outdone. World class stuff for sure. Thanks again jbeatty. Always a pleasure.
★
1,535 characters

4.04
/5
rDev
-9.2%
look: 3.75 | smell: 4 | taste: 4.25 | feel: 4 | overall: 3.75
500 ml bottle dated 6/13. Thanks Dany. Pitch black with a thin mocha color ring. Aroma is dark roasty malt. Taste is bitter euro roast. Unsweetened, licorice, smoke, burnt coffee. Favors are pronounced but still restrained. Taste actually builds after you swallow, bitter coffee comes through. Not much bourbon. Maybe a touch on the back. Super drinkable like every HF beer. A little thin for an imperial stout. Otherwise pretty tasty and unique.
★
446 characters

4.04
/5
rDev
-9.2%
look: 4.25 | smell: 4.5 | taste: 3.75 | feel: 4 | overall: 4
500ml bottle out of my Hill Farmstead stemware.
A- Pitch black with a nice dark mocha colored head. Pretty standard for the style.
S- Smells of chocolate and bourbon, hints of vanilla and coffee. a little bit of heat on the nose but pretty well balanced. It does smell a bit sweet...
T- Holy crap this is sweet. While it does taste of chocolate and vanilla, I am a bit overwhelmed by the sweetness. The malt is somewhat lost in the bourbon and sweetness that primarily comes through.
M- Carbonation is pretty solid, could be a bit thicker. For the style it is definitely a bit thin.
O- This is the first Hill Farmstead beer that has let me down in a while. While it is certainly tasty, it lacks the balance and complexity I've come to know from Hill Farmstead. Borders on cloyingly sweet at times, but does integrate the bourbon nicely. The base beer just gets a bit lost behind the barrel.
★
895 characters
4
/5
rDev
-10.1%
Pours a dense brown body, very thick dark brown head. Aroma is syrupy with coffee infused bourbon. Smooth feel, strong coffee mixes perfectly with bourbon, low roasted flavor profile.
★
184 characters
3.92
/5
rDev
-11.9%
look: 4 | smell: 3.75 | taste: 4 | feel: 3.75 | overall: 4
Pours a dark chestnut brown color that appears black and nearly opaque in the glass with dark plum colored edges and a two finger beige head that slowly settles into a thin, lasting ring. Minimal spotty lacing left behind.
Smokey, robust aroma with a nice oak/barrel presence but the spirit has faded quite a bit. Charred oak/toothpick countered by burnt malt, ash and charcoal along with subtle bourbon and presence.
Viscous full body with prominent dark roasted malt that lingers throughout. Smokey with charcoal, burnt toast, dark chocolate and oatmeal countered by sweet, luscious dark fruit notes. Nice barrel presence with spicy bourbon, vanilla and oak along with wintery spice and seet chocolate notes. Well balanced and easy to drink with a slightly dry finish.
★
779 characters
Genealogy Of Morals (Bourbon Barrel Aged) from Hill Farmstead Brewery
95
out of
100
based on
37
ratings.