Dismiss Notice
Get 12 monthly issues of BeerAdvocate magazine and save $5 when you select "auto-renew."

Subscribe now →
Dismiss Notice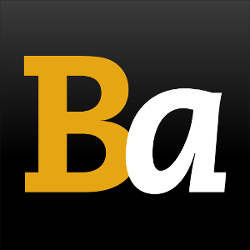 Join our email list →

And we'll send you the latest updates and offers from BeerAdvocate, because knowing is half the battle.
Inukshuk IPA
- O'Dempsey's
| | |
| --- | --- |
| Educational use only; do not reuse. | |
Reviews: 38 | Hads: 92
3.75
/5
rDev
+7.1%
look: 4 | smell: 4 | taste: 3.5 | feel: 3.5 | overall: 4
Pours a hazed-over peach-orange color, with a thin head of small, dense bubbles. Pretty standard looking IPA, maybe cloudier than the norm, but that's cool by me.
Lots of tropical fruit in the nose, things like pineapple and mango come to mind. Some peach too, even a very mild salty/mineral flair, although you're hard-pressed to find any real malt presence. But I'm okay with that. You're not gonna find much hop presence in an Irish Dry Stout are you? Time and place for everything and all that...
Flavor continues on the bright and fruity path, peach, orange and mango being the most dominant, with an almost-acrid citrus rind bitterness all the way into the (fairly dry) finish. Saltiness remains a trait, but does not overwhelm in the manner of a west coast tongue ripper. As with the aroma, malt is once again distant, so this is clearly for fans of very hop-forward IPAs who don't mind missing out on the malt. Crispy on the tongue, though round enough to keep from feeling too prickly.
I like this, found it refreshing if a bit unbalanced, in terms of hops-to-malt ratio. Definitely one to try once, although it's not gonna set the beer trading network on fire probably...
★
1,184 characters

3.5
/5
rDev 0%
look: 4 | smell: 4 | taste: 3.5 | feel: 3 | overall: 3
Aroma is strongly hoppy with an undertone of grapefruit, typical of a high-quality IPA. It pours a hazy, barely translucent dark honey golden with a fair off-white head that doesn't stick around too long but leaves a little lacing. Flavor is nicely hoppy, barely bitter, with hints of sour citrus, honey and malt. Texture is quite smooth and not too fizzy but still pleasing. Overall, a decent IPA worth a try.
★
410 characters

3.3
/5
rDev
-5.7%
look: 3.5 | smell: 3.5 | taste: 3 | feel: 3.5 | overall: 3.5
A - Pours a hazy dark orange/amber color with a thick white head that leaves decent lacing. This beer is opaque.
T - This isn't a very hoppy tasting IPA, there is a malty sweetness to it. There are some citrus notes reminiscent of grapefruit. Very mild bitterness, nothing to write home about. Overall, this is a really average beer. It's not as bad as some are making it out to be, but I'd purchase other IPAs before this one.
EDIT: The more I drink the more bland it tastes.
★
479 characters
3
/5
rDev
-14.3%
look: 3 | smell: 3 | taste: 3 | feel: 3 | overall: 3
It pours a very cloudy pour and when the empty bottle is viewed through the opening, like a telescope, the bottom of the bottle is opaque. This really doesn't bother me like it appears to bother some. What really will keep me from buying this again is it's absolute average in every way taste. It claims to be balanced. When I think of balance a simple example is salt & sweet, like beer nuts where both tastes are noted but balanced. This brew is balanced like water - not salty, not sweet as in not there. In beer terms it is not balance by hops or malt - you just do not notice either. To be fair it has a very pleasant taste but not what you expect in an IPA at all. So well balanced maybe that nothing is noted enough to object to but neither enough to be enjoyed.
★
769 characters

3.55
/5
rDev
+1.4%
look: 3 | smell: 3 | taste: 4 | feel: 3.5 | overall: 3.5
poured 10-23-10
Bottle poured a soupy murky orangish brown with a bit of foam that quickly faded to a ring of bubbles around the surface of the glass. The aroma isn't very overwhelming, hints of various fruit, grapefruit, mango, orange, lemon, nothing really stands out though. Flavor wise, its a whole different story, lots of citrusy flavors come through, mango, pineapple, grapefruit, lemon, along with a rindy sort of taste. Its medium bodied with just the right amount of carbonation. This is a very interesting bottle, from the looks of it, its not very appealing, but taste wise, its pretty enjoyable. The citrus rind taste prevents me from rating it higher, but overall not a bad beer.
★
694 characters
2.38
/5
rDev
-32%
look: 1 | smell: 3 | taste: 3 | feel: 2 | overall: 1
Had a six pack in my fridge for a month. I just couldn't get thru an entire bottle. (thus the bad drinkability rating) Gave my brother one and he finished it but didnt want another. The appearance is shocking. (thus the bad appearance rating) I would return this to the bartender if I ever got served a beer this thick and murky. Where is the brewing skill that went into this?
While there are glimmers of a good tasting beer in the taste, its overpowered by the yeast, which is not delicious by any means. Clearly been dry hopped, but so badly that there are bits floating around in it. This is a beer that needed to be filtered.
I have had alot of unfiltered beers and I know it doesnt need to look like this!
★
711 characters

2.9
/5
rDev
-17.1%
look: 3 | smell: 3 | taste: 3 | feel: 3 | overall: 2.5
12oz bottle with what I'm guessing is the Best By date of 12-27-10 into a DFH glass.
A - Murky and dark orange body shows a small off white head that recedes quickly leaving little in the way of lacing.
S - Faint hops citrus and floral notes with a hint of fruit esters from the yeast.
T - medium up front bitterness with a less than stellar hops flavor in the finish. Some pineapple and grapefruit notes. This brew has a mild solvency to it which seems out of place for the ABV. The hops flavor seems muddled and confusing. Low malt sweetness or caramel which is OK, but this comes off as biting and a bit harsh.
M - Medium bodied and dry this one does have a crisp finish, but there is a tinge of hot/solvent booze here.
D - Low. This one has lower bitterness and the flavor and bite of it are off putting to me.
★
819 characters

3.15
/5
rDev
-10%
look: 3 | smell: 3 | taste: 3 | feel: 3.5 | overall: 3.5
12 oz. brown glass bottle poured into a flared pint glass.
Pours a cloudy deep orange-gold; quite obviously unfiltered. The pour produces a solid finger of creamy off-white foam that shows wonderful retention, lingering forever and leaving behind some long legs of lacing on the walls of the glass.
Nothing profound going on in the nose, with faint notes of orange, grapefruit, pineapple and papaya.
Medium-bodied with a pleasantly prickly carbonation. A touch sweet at the open, with a touch of bread and caramel; a moderate hop bitterness follows, carrying with it citrusy notes of grapefruit, lemon and pineapple. The bitterness and hop character fade away again going into the finish, where bready, somewhat grainy malt notes reappear, lasting a while afterward with a slight alcohol warmth creeping up in the chest as the beer warms.
Overall, nothing mind-blowing, but a very solid IPA that's a bit of a departure from a great many of the other IPAs on the market. Somewhat reminiscent of fellow Atlanta brewery Sweetwater's take on the style with the sort of East-meets-West mix, though it doesn't quite pull it off in a way that Sweetwater's example does. Could use some polishing, but this is certainly an interesting start.
★
1,236 characters

3.63
/5
rDev
+3.7%
look: 4 | smell: 3.5 | taste: 3.5 | feel: 3.5 | overall: 4
12oz bottle, best by Dec 27, 2010.
Pours thick (for an IPA) murky orange, almost opaque, with a two finger foamy white head that holds very well and leaves a lot of sticky lacing.
Aroma is of moderate to good strength and features citrus, oranges, pineapple, somewhat grassy and floral with a bit of bready, caramel malt.
Flavor is citrusy hops, pineapple, oranges, grapefruit, with some malt sweetness. Moderate bitterness, moderate sweetness, finishes mostly dry.
Mouthfeel is pretty full bodied for an IPA, slick, oily, medium carbonation.
Pretty serious IPA here, mostly because of the body as it is not a bitter bomb or a pungent punch to the nose like some others. Pretty darned good overall, and always good to see new quality brews being brewed here in Georgia.
★
779 characters
3.85
/5
rDev
+10%
look: 3.5 | smell: 3.5 | taste: 4 | feel: 4 | overall: 4
I really enjoyed this IPA. It's had a hazy burnt orange color to it that makes me daydream about running hops through my juicer and pouring it into a glass. The aromas aren't overexaggerated, just stylistically sound. The palate has a sturdy balance of hops and pale malts and the finish is bittersweet.
Is this beer worldclass? No. Is it better than many other IPAs trying to shoot the moon? Yes!
★
399 characters
3.78
/5
rDev
+8%
look: 4 | smell: 3.5 | taste: 4 | feel: 4 | overall: 3.5
On-tap at Cypress St. Pint and Plate during a local beer takeover.
Pours a hazy orange-copper color with a one-finger slightly off-white head. The head recedes into a patchy layer on top leaving decent lacing.
Smells of pale malts with floral and light citrus hops. Also present are hints of indistinct light fruits that I'd attribute to the yeast.
Tastes similar to how it smells, although the pale malts hold more sway in the flavor profile than they do in the aroma. Pale malt flavors with hints of breadiness kick things off and are joined quickly by earthy hop flavors. Midway through the sip the hops turn more toward citrus flavors, then carry through to a moderately bitter ending.
Mouthfeel is good. It's got a nice thickness with moderate carbonation.
Drinkability is OK. I finished my glass without a problem however I'm not sure I'd be interested in another.
Overall this was a solid beer but there are a few tweaks that could be made to make it a better beer, namely crisper malt flavors. Not worth avoiding but not worth seeking out either.
★
1,061 characters
4
/5
rDev
+14.3%
look: 4 | smell: 4 | taste: 4 | feel: 4 | overall: 4
16 ounce pint - $5.25 at The Fred in Sandy Springs, Georgia.
Appearance: Arrived at the table a particularly cloudy, dark ruddy-colored body with a fizzled, off-white head.
Smell: Pale malted barley with hints of caramelized sugar and lightly toasted bread. Citrusy, faintly floral hops lead by a scent of oranges (while the flavor generally embodies a basic lemon flavor, though that's just one drunkard's opinion).
Taste: Bready, caramel-coated maltiness with a soothing sweetness to it. On the taste, the hops impart a lemony character, with lesser, lighter hints of oranges and grapefruit. Very minute underlying earthiness. Medium-plus bitterness. Tastes of whole-grain bread and cooked lemon on the back half. Bittersweet, creamyish finish.
Mouthfeel: A hair above medium-bodied. Medium carbonation. There's definitely a slight heft to the mouthfeel.
Drinkability: A good India Pale Ale swelled up with maltiness and residual sugars, though, admittedly, that's not generally desirable to your average hophead. As for me, I appreciated the near-chewiness of the brew and felt it was well suited for the approaching Autumn.
★
1,132 characters
4.87
/5
rDev
+39.1%
look: 4.5 | smell: 5 | taste: 5 | feel: 4 | overall: 5
*Poured into a SA Perfect Pt
Pour: a beautifully thick deep amber with burnt honey highlights. head forms and breaks down relatively quick. definitely unfiltered, but the color and presentation of the body are top notch
Nose: very very enticing. a bit of sweetness the blends right into the hops. orange, hints of melon, light mineral notes. very nice, why don't they cologne that smells like this?
Mouth: exquisite! there is actually a well balanced back bone here. bubbly hops assert at the beginning, malt sweetness(those melon notes) dance in and joined by the citrus inclined hops, at the finish a little cream thats attached to the most bitter of the hops used and an escort of light malt remains as well. hops soften on the open as the brew warms, lending more to the cream.
This is the second offering from O'Dempsy's I've been fortunate to try. This seems to me a far cry from nearly all other southern IPAs i've had. one of the best IPAs i've had in the past six months from anywhere, probably the best IPA from the south, period. the presentation, both bottle and beer are excellent. the south certainly has new brewer with a bold vision. I for one am thoroughly impressed. its like watching a minor leaguer pinch a homer or a grandslam even!
★
1,264 characters
Inukshuk IPA from O'Dempsey's
80
out of
100
based on
38
ratings.