Dismiss Notice
Dismiss Notice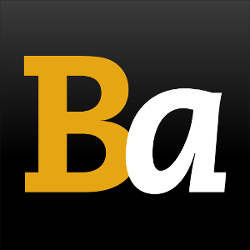 Join Our Email List →
And we'll send you the latest updates and offers from BeerAdvocate, because knowing is half the battle.
Dismiss Notice
The Beer Trappe
Reviews: 35 | Visits: 79

4.86
/5
rDev
+4.1%
vibe: 5 | quality: 5 | service: 5 | selection: 4.5
I hesitate to say that The Beer Trappe is the best bar in KY because I have not visited all the beer bars in Louisville, but it easily could be. I like to consider it my second home. I visit the Trappe at least three times a week, just to make sure I don't miss something special on draft. They rotate new selections as current selections are emptied, so you never know what will be on tap next. Their draft offerings have contributed significantly to my ascension (or descension?) to beer snob.
Their bottle selection is also exceptional. They have offerings that I did not know existed. Though a bit small in the grand scheme of craft beer available (the store itself is too small to house any more than they currently have), they do offer the best of the best craft breweries out there. Bottle prices are very competitive, as well.
Their drafts are generally reasonably priced, but I'm cheap, and I find it difficult to pay $4 for a beer that I can buy in a bottle for $1.80. Realizing my own nature, I resisted the urge to list them as being a bit pricey. Anyway, if you're anywhere in the vicinity of The Beer Trappe, it's more than worth a visit!
★
1,154 characters

4.38
/5
rDev
-6.2%
vibe: 3.5 | quality: 4.5 | service: 4.5 | selection: 4.5
I wish that every community had a place like The Beer Trappe. Tuscaloosa, where I live, sure could use a place like this. The Beer Trappe is a beer retail store that also has 8 or 9 rotating taps. They rotate like crazy; the place was packed last night, and many of the beers switched over during the two hours I was there. The taplist from last night: Great Lakes Lake Eerie Monster, Great Lakes The Dopplerock, Dogfish Head Sah'tea, Goose Island Fluer, Kasteel Bruin, North Coast Old Rasputin & Scrimshaw Pilsner, and (the only clunker) Boulder Sweaty Betty. By the end of the night, kegs of Breckenridge Vanilla Porter, Schalfly AIPA, and Stone Double Dry Hopped IPA were tapped.
In addition to the constantly rotating taps, The Beer Trappe sells all kinds of bottles. They only weaknesses were saisons, sour/wild beer, and English/Scottish beer. Everything else was represented to the fullest extent that Kentucky distribution allows them to be. I thought about bringing home a growler of the on-tap Stone Double Dry Hopped IPA, but instead decided on bottles of Brooklyn Sorachi Ace and Dogfish Head Festina Peche.
The atmosphere would be very nice when the place isn't crowded. It's all wood planks and beer bottles and displays of glassware with some couches and numerous tables to sit your glasses on as you stand and talk. It was pretty damn noisy for my tastes, but nothing that I'm not used to.
If you are ever in the vicinity of the surprisingly cool city of Lexington, then you have to come to The Beer Trappe. It's small, delightful, and operated with care.
★
1,574 characters
4.8
/5
rDev
+2.8%
vibe: 4.5 | quality: 5 | service: 5 | selection: 4.5
As a relatively new addition to the Lexington craft beer scene The Beer Trappe takes the gold medal for the best place to purchase beer and to go have a couple pints with friends. All beers in the store are available for purchase as a normal retail store would be. What makes the Trappe so amazing is the eight rotating taps and the huge selection of beer they keep cold for consumption in house. It is a great atmosphere although a bit small it has never been uncomfortably packed. I don't know of many beers that are distributed to Kentucky that you cannot find at the Beer Trappe... Other than and BMC products of course! You can check their website or facebook to see what the current beers on tap are. However, they rotate so quickly (since they are usually rare and sixth barrels) you may have 2-3 beers switch out while hanging out there for an hour or two on a busy night.
I highly recommend checking this place out. If you need any assistance ask for Kevin, he knows more than most could fathom about the majority of the beers. Only thing I would change about this place is to keep it open 7 days a week! (they are closed Mondays)
★
1,141 characters

4.15
/5
rDev
-11.1%
vibe: 3 | quality: 4 | service: 4 | selection: 5
Been in this place a couple times because of recommendations from many beer loving friends, so one day i decided to stop in and check the joint out. I was very impressed at what i found, a total rival to what was Shoppers Village that is now Liquor Barn xpress. The selection rivals most places in town that carry craft brew and imports, the prices were very reasonable, the staff knowledgeable enough depending the day or time of day. Nice selection of glass to purchase also. This is becoming a regular stop to check on beers or to get what i cant find anywhere else. Overall very pleased so far and look forward to more good beers from this cool place.
★
655 characters
4.36
/5
rDev
-6.6%
vibe: 4.5 | quality: 4.5 | service: 4.5 | selection: 4
Went here based on the recomendations of BEERchitect and a few other BAs and was definitely not disappointed. They have a nice bottled selection splitting about evenly between imports than US craft brew. I was able to pick up a couple bells and three floyds bottles that weren't available at liquor barn. Also, I got a pour of dreadnaught, which was phenomenal and served in a snifter. The beer artwork and the whole setup seemed very beer geek centric. I appreciated the well thought out selection which included a bunch of glassware (picked up a goose island chalice on my way out). The prices were right on point and the guys behind the counter were nice and knew about local beer and what they were pouring which is always a plus.
★
734 characters
4.94
/5
rDev
+5.8%
vibe: 4.5 | quality: 5 | service: 5 | selection: 5
Beer Trappe is my favorite places to try new beers in Lexington. The atmosphere is great with all kinds of cool beer paraphenalia on the walls in even in the restrooms. Awesome rotating taps makes it a new experience every time you go. There are several ways to enjoy this place. If i am by myself you can usually find me sitting in one of the comfortable lounge chairs or you might find me belly up to the bar talking with some friends or some of the excellent staff behind the counter. Before i leave i like browsing the shelves for some one of kind brews that cant be found at some other locations in town. This is a one of a kind unique pub in town definitely worth the visit!! See you there.
★
696 characters
4.2
/5
rDev
-10.1%
vibe: 4.5 | quality: 4 | service: 4 | selection: 4.5
Awesome atmosphere, Lexington has been begging for a place like this. Great beer selection, especially compared to other vendors in the area. Good mood and decor. Invaluable resources to help customers. Employees on average or relatively knowledgable about the variety and styles of beers. A definately must do if you are a visitor to Lexington. The various events and classes they offer the beer community are awesome. The taps alway being different of course keep me coming back to see the difference between the bottle and keg. Staff is very easy going and willing to let you bring in some of the close and local restaurant dishes to enjoy with their brews. Plus the chips they offer as a palette refresher are pretty delicious themselves. If you haven't been to The Beer Trappe and live in Lexington you must never leave the house or must hate to enjoy the finer things in life.
★
882 characters

4.46
/5
rDev
-4.5%
vibe: 4 | quality: 5 | service: 4 | selection: 4.5
I did not have time to sit at the bar and sample the offerings on tap, and really only had a chance to do a quick scan of the beers offered for future reference, but what I saw certainly impressed me. If it is Belgian and available in the U.S., it must be on the shelves, plus quite a few Belgian-inspired U.S. brews. While the focus was certainly Belgian, there was also a select offering from U.S. and foreign brewers.
The establsihment is on the small side, and a table of patrons watching the ballgame made checking the shelves lining one wall a bit tight, but all were in good spirits. Another couple were enjoying a beverage outside on the sidewalk on a cafe table, which seemed the perfect way to spend a sunny fall afternoon.
★
735 characters

4
/5
rDev
-14.3%
vibe: 4 | quality: 4 | service: 3.5 | selection: 4.5
The Beer Trappe is a nice little store/bar on Euclid Ave on the east side of Lexington, not too far from UK. There is street parking right in front of the store.
The inside is relatively small and well organized, with shelves of beer (many singles) running the length of the left side. There are also smaller shelves in the middle part of the store, and a fairly small bar on the right side that seats just a few people (and was at capacity on our visit). There is a collection of tap handles behind the bar as well.
Bottled beers range in the hundreds, with lots of craft brewers represented domestically and as imports. Some highlights included the Mikkeller Single Hop series, Bell's, Schlafly, Stone, Dogfish Head and many more. In addition there are around 8 taps from brewers like Bell's, Flying Dog, Stone and Schlafly.
Service was decent on our visit. The guys behind the bar didn't really go out of our way to help us but granted they had their hands pretty full with the bar patrons. They were friendly enough at checkout.
Overall this is a worthwhile stop for anyone in Lexington.
★
1,095 characters
4.2
/5
rDev
-10.1%
vibe: 4.5 | quality: 4 | service: 4.5 | selection: 4
I was in Lexington for the World Equestrian Games and wanted to get some beers not available in NC. I picked up some Dogfish Head World Wide Stout, Avery Mephistopheles' Stout, and Avery The Beast. While there I had a few glasses of the beer on tap. It was a very pleasant experience and the people were willing to talk beer. When I asked about a chocolate beer on the shelf, they told me that they had found it rather disappointing. It was refreshing that they were more interested in me getting a good beer rather than just increasing the amount I was buying. From the beer prices, I think Kentucky has less tax on beer than NC, most of the beers I could buy back home were cheaper here. I would definitely return here on my next trip to Lexington.
★
750 characters
5
/5
rDev
+7.1%
vibe: 5 | quality: 5 | service: 5 | selection: 5
Some people get beer, and others only dream of it. This place is best explained by this little discussion I over heard on a saturday. Two parents come in with a 3-4 year old kid. They ask if the kid can be on the couch and the bartender says it's ok. They ask for two beers and a coke for the kid.
"Sorry we don't have coke."
"ok ice water is fine"
"errr I have water, no ice"
A huge beer selection, offering singles with 8 rotating taps and let me tell you, I mean ROTATING TAPS. I've been there on a saturday and seen all 8 taps change while there.
Very few places do beer this well, but thankfully lexington finally has a place that just does beer to perfection.
★
670 characters
4.7
/5
rDev
+0.6%
vibe: 5 | quality: 4.5 | service: 4.5 | selection: 5
I happened to be in town for their grand opening a few months back and have been putting this review off ever since. The vibe here is great, good location, great decor. The staff knows their beer and the constant tap rotation is like a beer tasting every night. The bottle selection is outstanding as are the prices. Granted I was there opening night this place was slammed. I can only imagine those comfy couches becoming prime real estate when the local colleges are in session. I know where I'm going next time I'm visiting Kentucky.
★
536 characters
4.59
/5
rDev
-1.7%
vibe: 5 | quality: 5 | service: 4 | selection: 4.5
This is hands down the best beer establishment in Lexington, KY. The decour is nice simple very much like a European pub couches and chairs and a nice standing area. The selection is wonderful they keep 8 taps on a constant rotation so it seems that there is always a new beer to try. They offer flights full pours and growler/half growler fills for to go. The staff is one of the more knowlegable you will run into. Also The Beer Trappe has a great selection of bottles for puchase there or take home, I have found beers here that my local large beer retailer does not carry and the prices are more than reasonable. Thes store also has a decent offering of glassware for sale as well as some assorted condiments from breweries such as Stone's line of mustards and BBQ sauce. If you are near or close by Lexington and you want a great selection of craft beers this is the place to come.
★
886 characters

4.4
/5
rDev
-5.8%
vibe: 5 | quality: 4 | service: 4.5 | selection: 4.5
This place has the best presentation of any beer store I have ever visited. Very elegant and clean. My trip was rushed, as my family was waiting in the car, but I could absolutely see myself enjoying a pint and conversation here. No loud music or distractions, just good beer and good people. The prices seemed to be comparable to even the largest retailers around - sometimes a little higher, sometimes ls a little lower. However, it is obvious that the people running the show LOVE good beer, and for that I would shop here all the time if I lived in Lexington.
The glassware selection was nice, but I would have liked to see more American craft breweries represented in the glassware. There was a ton of Belgian glassware and several Stone specialty glasses, along with a few other craft tulips. It's not worth knocking points off, as I have only seen one store with a better glassware selection (5 Points Bottle in Athens, GA). What can I say, I'm a glassware nerd.
The staff was very friendly and accomodating. I wish all bottle shop staff were so helpful.
I really hope this place is well patronized, and I will support them when possible. This store represents where beer culture in the US should be headed. Keep up the good work, guys.
★
1,249 characters

4.86
/5
rDev
+4.1%
vibe: 5 | quality: 5 | service: 4.5 | selection: 5
The Beer Trappe is my 1st choice for craft beer in Lexington.
Highlights of last visit (April 1, 2012):
Beer School- Belgian Strong Golden Ales: Delirium Tremens, Piraat Ale, Bieken Ale, North Coast Pranqster, De Dolle Arabier.
Draft/Growler/Pint/Samples:
Rogue XS Imperial Stout
Sixpoint Gorilla Warfare
Avery White Rascal
New Albanian Hoptimus
Sierra Nevada Bigfoot Barleywine
Kentucky Kolsch
New Holland Envious
Duvel Single
Bottles:
Three Floyds Rabid Rabbit
Unibroue 17th Grand Reserve
Abita Strawberry Harvest
Sixpoint Resin
Sixpoint Bengali Tiger
Southern Tier Gemini
Southern Tier Oak Aged Backburner
Southern Tier Oak Aged Unearthly
Open for nearly two years and settling into smooth routine, this newish beer bar and beer retailer just opened in late May, 2010. Located in the heart of Chevy Chase, just south of the University of Kentucky's campus, the bar/retailer isn't the most accessible from the interstate buy is very convenient to downtown and several higher end neighborhoods. The handsome storefront in interior demeanor really fits nice into the fabric of neighboring botique stores.
This store/bar is a compact shot-gun design with European woodworking in-doors and out. Very clean and well lit. The seating goes only about 25, includeing 12 bar stools, an assortment of leather charis/sofas, and a couple table tops. But there's about 12 other standing-only tables, so standing at the more popular hours is required. Since this is a specialy beer store, there's no other food or beverage choices. Even asking for water delivers a non-iced glass poured right from the sink faucet. But if beer is your target, you've come to the right place. They boast nearly 500 beers (none of which include any Anheuser Busch, Coors, or Miller products), eight rotating taps, and two different growler sizes. Books on tasting, as well as an impressive glassware selection is on display and for sale. Elaborately decorated with beer paraphenalia, advertisements, neons, and tins, empty bottles.
But the cross section of beers include Abita, Anchor, Anderson Valley, Avery, Bell's, Bluegrass Brewing, Brooklyn, Breckenridge, Dieu du Ciel, Dogfish, Flying Dog, Founders, Goose Island, Great Divide, Great Lakes, Green Flash, Hoppin' Frog, Jolly Pumpkin, Left Hand, Lexington Brewing, Magic Hat, New Holland, North Coast, O'fallon, Ommegang, Rogue, Sam Adams, Schlafly, Sierra Nevada, Sixpoint, Southern Tier, Stone, Three Floyds, Widmer Brothers, Coopers, 3 Fonteinen, Achel, Beersel, Boon, Bostels, Cantillon, Chimay, Corsendonk, De Dolle, DeKoninck, De Molen, Delirium, DeProef, De Rank, Duvel, Fantome, Floris, Girardin, Gouden Carolus, Grimbergen, Chouffe, Kasteel, Lindemans, Malheur, Maredsous, Orval, Rochefort, Rodenbach, Dupont, St. Feuilien, Stella, Troubador, Urthel, Westmalle, Unibroue, Mikkeller, Fullers, J.W. Lees, Sam Smith, St. Peter's, Well's, Wychwood, Young's, Kronenbourg, Aecht Schlenkerla, Augustiner, Ayinger, Bitburger, Erdinger, Franziskaner, Hofbrau, Kostritzer, Reissdorf, Rodenbach, Schneider, Spaten, Murphy's, Birrificio, Moretti, Hitachino, De Molen, Koningshoeven, Nogne-O, Belhaven, Froach, Tranquair, Weihenstphaner, and many, many more.
Not all beers from these breweries are represented, but a best from them seem to be all there. And with no alcohol cap, beers such as Dogfish 120 minute, Fort, Raison de Extra, World Wide Stout, Avery Beast Mephistopheles Stout, Samaels, Goose Island Bourbon County Stout and many other 10+ abv. beers can be found here. The taps are very limited rotate daily.
Beer School is not your normal Sunday School as these weekly classes focus on beer styles, themes, and genres that are designed to take new beer tasters to well versed enthusiasts- moderated by an actual beer judge and certified beer server, the instruction is as entertaining as it is educational.
Although the list of offerings is long, the staff does a great job of keeping old beers off of the shelves, ensuring that the beers are always fresh and in-date. The staff is more knowlegable and interactive than any in town. They strive to deliver each beer in proper glassware and at proper temperatures.
Want singles? This store specializes in them. In fact, it's difficult to find six-packs of any particular brand. And if you are from out-of-state, you do get to take advantage of some of the lowest alcohol prices in the country, meaning the beer prices here are about as reasonable as anywhere in the U.S.
To find any comparable stores, you'll have to travel to The Beer Store in Louisville or to Dilly Deli in Cincinnati.
One of the best attributes of Lexington bars and restaurants is that there's absolutely no smoking allowed, making true beer appreciation much easier than in most towns.
Stopping in for a pint? Let me know and I may be able to share one with you.
★
4,827 characters
The Beer Trappe in Lexington, KY
100
out of
100
based on
35
ratings.