Dismiss Notice
Get 12 monthly issues of BeerAdvocate magazine and save $5 when you select "auto-renew."

Subscribe now →
Dismiss Notice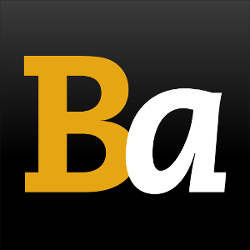 Join our email list →

And we'll send you the latest updates and offers from BeerAdvocate, because knowing is half the battle.
| | |
| --- | --- |
| Educational use only; do not reuse. | |
Reviews: 15 | Hads: 124

3.7
/5
rDev
-1.6%
look: 3.25 | smell: 3.75 | taste: 3.75 | feel: 3.5 | overall: 3.75
This poured with way too much foam with a normal pour. Good smell of citrus and tropical fruits. Papaya stands out. Flavor is same as nose, but some heat on the end. I actually quite liked the base beer. Reminded me a lot of the new stone sorry not sorry. The heat is mild, but I don't know if it fits. Wonder if they bottle just the tasty base beer.
★
350 characters
4.15
/5
rDev
+10.4%
look: 4 | smell: 4 | taste: 4.25 | feel: 4 | overall: 4.25
Appearance - 4/5
A very hazy dark golden orange. Many fingers of very light tan head. Can see an average amount of carbonation rising up the beer.
Smell - 4/5
Tropical fruit (papaya), and pine hops with hints of citrus. Maybe extremely faint hints of spice.
Taste - 4.25/5
Orange/pineapple/papaya. Pine hops with hints of resin. A lot of spice which doesn't appear until the second half of the sip, but then burns mild to moderately for quite a while.
Mouthfeel - 4/5
Medium bodied, quite spicy which leaving a mild burning sensenation in the back of the mouth and throat for quite a while after a sip. Less than average carbonation, slightly crisp.
Overall - 4.25/5
Overall, this is a great combination of hops, fruit, and spice. It's a little too spicy at first, but once you've moved past half a glass or so, the spice becomes totally tolerable (at least for my palate).
★
877 characters

3.68
/5
rDev
-2.1%
look: 3.5 | smell: 3.5 | taste: 3.75 | feel: 3.75 | overall: 3.75
Thanks Maggie for the share. 12oz into a snifter. Appears copper in color with white head and spotty lace. Some yeast particulate finds its way into the glass. Aroma is fruity and enjoyable with sone tropics and caramel malt backbone. Taste is quite fruity and tropical feeling before a strong pepper warmth comes into play and really warms the back of the throat and fills out the aftertaste. This is medium bodied and moderately carbonated. Overall a solid pepper brew, I enjoyed the fruity front of this with pleasant heat across the finish. I dont think I could enjoy a bottle or more of this myself but shared was a treat.
★
627 characters
3.84
/5
rDev
+2.1%
look: 3.75 | smell: 4 | taste: 3.75 | feel: 4 | overall: 3.75
12 FL OZ. bottle
Served in a pokal
L - It is amber in color with golden highlights. It has an inch of beige head that leaves some lacing.
S - It has a tropical and citrus fruit smell. I get a hint of the pepper.
T - The taste is loaded with tropical fruit up front. That morphs into some citrus with a grapefruit taste. The finish has a spike of heat. The pepper is just enough to let you know that it is there with no lingering burn or buildup of heat.
M - Medium
O - I hated the first one I poured a few days ago, but that was after several beers that night. This is my first taste of the day, and I have to admit that it is pretty good. The papaya gives it an IPA-like taste. So, to me, this beer tastes like a habanero IPA. The heat is not imposing and makes a nice addition to this beer.
★
799 characters

3.58
/5
rDev
-4.8%
look: 3 | smell: 5 | taste: 3 | feel: 4 | overall: 3
Had a clear light brown color with a small white head. Aroma is a pleasant sweet fruit. Taste weighs heavily towards the spicy heat of the habanero. There's a touch of sweet fruit, but I can't help but feel a stronger fruit taste may have made for a more interesting contrast to the heat. I enjoy this, though I'm also a fan of spicy beer.
★
345 characters
3.79
/5
rDev
+0.8%
look: 4 | smell: 3.75 | taste: 3.75 | feel: 4 | overall: 3.75
A-light amber color with a decent white headland good lacing
S-malt, fruit, spice, light pine, slight herbal
T-bready malt, fruit, pine, light citrus, spicy pepper, moderate bitter finish
F1medium body with moderate carbonation, crisp and a little hot
O-interesting APA, good balance between fruit and spice
★
311 characters

3.78
/5
rDev
+0.5%
look: 3.5 | smell: 3.5 | taste: 4 | feel: 3.75 | overall: 3.75
Poured from 12oz. bottle into a standard pint glass.
Chill-hazed gold in color, with a relatively short head of bright, white foam.
Aroma-Subtle fruity hop note.
Taste-Pale malt, fruity hops, warmth of habaneros in the finish. Warmth of peppers wafts to the surface, but is counterpointed nicely by the fruity hops. Pleasantly warming, not overdone. A great match for some fish tacos or pulled-pork nachos.
★
406 characters

3.8
/5
rDev
+1.1%
look: 4 | smell: 4 | taste: 3.5 | feel: 4 | overall: 4
12 ounce bottle into pint glass; no bottle dating, but is a recent release. Pours moderately cloudy golden amber color with a small dense off white head with good retention, that reduces to a thin cap that lingers. Light spotty soapy lacing clings down the glass. Aromas of big papaya, peach, mango, orange zest, lemon zest, pineapple, honey, bread, floral, grass, and floral earthiness. Damn nice aromas with good complexity and balance of fruit, hop, and malt notes; with good strength. Taste of papaya, mango, peach, lemon zest, honey, bread, floral, pepper, and floral earthiness. Fair amount of pepper heat/spice on the finish; with lingering notes of papaya, mango, peach, lemon zest, honey, bread, pepper, and floral earthiness on the finish for a good bit. Good balance and complexity of papaya, pepper, hop, and malt flavors; with a great malt/spice balance and no cloying flavors after the finish. A little lacking in flavor robustness. Medium carbonation and body; with a smooth and slightly sticky mouthfeel that is good. Alcohol is well hidden with minimal warming present after the finish. Overall this is a very good spiced pale ale. Good balance and complexity of papaya, pepper, hop, and malt flavors; and very smooth to drink. A nicely enjoyable offering.
★
1,273 characters

3.97
/5
rDev
+5.6%
look: 3.5 | smell: 3.25 | taste: 4.25 | feel: 4.75 | overall: 4
A- Semi clear, a little bubbly. Soapy light head that disappears quickly.
S- Sweet tangy, light, fruity.
T- Sweet malt, hop infusion up front, followed with a peppery, spicy lingering grip. Weird, hot, perfume aftertaste that lingers. Not crazy, like the ingenuity/creativity.
M- Super smooth gliding down to the gullet. very nice.
O- Definitely original. Habaneros in a beer is a creative way to get even. good job!
★
421 characters
4.06
/5
rDev
+8%
look: 3 | smell: 4.5 | taste: 4 | feel: 4 | overall: 4
$2.49 for a 12oz bottle @ BevCo. "Pale ale fermented with papaya and habaneros provide an ideal mixture of pleasure spiked with pain". No specs per the bottle or website. Pours out to a brilliantly clear burnt orange, forming a small head with poor retention and absent lacing. Carbonation is moderate, about 2.5 carbs or so. The nose is fantastic...fresh juicy papaya sitting on top of crystal malt sweetness and some nice fruity yeast esters, with some subtle notes suggesting something better to come. Mouthfeel is smooth and soft with a medium body. Very crisp and clean. The taste is fantastic...a recap of the aroma well balanced with a mild to moderate bitterness and some mild, but noticeable, and pleasant heat that gradually develops after you swallow. Has classic yeast esters of WLP001 or Wyeast 1056. Goes down very easy. No appreciable off flavors or aromas, although this one definitely gives me heartburn. I don't think I'd buy a 6 pack of this myself, due to the heartburn, but if you like a bit of heat, you should definitely try it. I haven't had a beer quite like this before.
★
1,096 characters
3.63
/5
rDev
-3.5%
look: 4 | smell: 4 | taste: 3.5 | feel: 3.25 | overall: 3.5
Very pretty brownish copper, somewhat cloudy, with a fluffy white head. Didn't get very tall but I may have poured this a little too cold. Slick lacing around the glass, nothing major, but it looks quite nice. Darker/redder than I expected from a single IPA.
Nose has some typical flowery/citrusy hops, with a sweeter note that I initially thought was due to a badly cleaned glass (towel scent) but is revealing itself to be a bready, ripe fruit accent. Probably the papaya. I haven't smelled enough of them to be able to tell, but that seems about right. I'm not getting a lot of pepper but there is something different here for sure. Not spectacular, but promising.
For the taste, I'm slightly disappointed. The nose promised a bit more fruit (from the hops and the papaya) and I'm not getting a lot of that here. Again, this is probably too cold, but it's been on the counter for two hours. Damn you, winter! The head from the habanero is very pronounced though, and that aspect of the beer is well done. More of a "roof of your mouth" heat rather than a building heat on the finish. The flavors of hops and papaya are identifiable but muted. A little bitterness on the finish. The beer itself is only about a month old, so that's not the problem. I'm going to have to try it again at a warmer temperature and see if it improves--if so, I'll increase the score. As it is, there's not a lot going on other than the pleasant spiciness. Balanced and interesting, but the flavors just don't "pop" as much as I hoped.
Body is quite light, medium carbonation, along with the peppery heat this leads to a sharp feeling on the palate. It does feel a bit watery to be honest.
My scores may seem a bit high when compared with what I actually wrote. The beer itself is quite tasty and highly drinkable as well as very unique, and I like the idea of a habanero IPA. I was just a bit disappointed because I felt like it could have been more. More papaya, more hops. The weak body was technically the lowest point, but the main disappointment for me was the weakness of the fruit flavors. The habanero element is near perfect as it is and certainly elevated this beer from "boring" to "kinda cool".
★
2,192 characters

3.58
/5
rDev
-4.8%
look: 3.75 | smell: 3.75 | taste: 3.5 | feel: 3.5 | overall: 3.5
I picked up a bottle of Odd Side Ale's Firefly last week for $2.59 at The Lager Mill. I've been wanting to try this beer ever since I heard that it was being bottled, I don't think I've ever had a beer with Papaya in it before, so lets see how it goes. No visible bottling date, but it just showed up so it's fairly fresh. Poured from a brown 12oz bottle into a snifter.
A- This beer has a good looking label, I like it and it goes well with the name of the beer. It poured a slightly hazy golden color that took on more of a golden orange color when held to the light with a fingers worth of bubbly white head that died down to a thin ring that stayed till the end and it left some spotty lacing behind. This is a pretty nice looking beer, I thought the color was pretty nice looking.
S- The aroma starts off with a lower amount of high sweetness followed by some malts that impart some grainy and bready aromas with a light doughy yeast aroma in the background. Up next comes nice fruity aroma with the papaya being pretty noticeable and it's mixed with a light creamy aroma that reminds me of some fruity yogurt. Towards the end comes a light hoppy aroma with no single hop aspect seeming to stick out the most and there's no noticeable hot pepper aromas. This beer had a pretty nice aroma that really showcased those fruity papaya aromas.
T- The taste seems to be fairly similar to the aroma but lighter and it starts off with a pretty high amount of medium sweetness followed by a some malts that impart a grainy, bready, and pale malt like flavors with some doughy yeast flavors in the background. Up next comes the papaya which is on the lighter side and there's also some other fruity flavors in the background. On the finish comes some hops which impart a grassy and earthy hop flavor with a higher amount of medium bitterness with some habanero coming through imparting a warm and slight burning sensation in the back of my throat that builds a little over time and it's more apparent when the beer warms up a little and it had a pale malt, spicy, and light fruity aftertaste. This was a nice tasting beer, but I wish the papaya showed up a little more.
M- Somewhat smooth, clean, crisp, lingering spicyness, medium bodied with a medium amount of carbonation. The mouthfeel was nice and I thought it worked well with this beer.
Overall I thought this was a nice beer and a pretty decent example of a the style, but I thought some more fruity and papaya flavors would make it more fruit beer like and as it stands with the lingering burning in the back of my throat I think this beer would fit well in the pepper beer category. This beer didn't have the best drinkability, it was somewhat smooth, clean, crisp, not filling and the taste did a decent job at holding my attention, but the lingering spicyness would prevent me from drinking more than one, I could see it wearing on me if I decided to drink a couple of these in a row. What I liked most about this beer was the appearance and aroma, I thought they were both pretty nice and they worked well with this beer. What I liked the least the least about this beer was the lightness of the papaya and the how long the heat from the pepper lingered, I think this beer would be better if those two aspects were balanced out. I might buy a bottle of this again, but I wouldn't get a four pack and this isn't the type of beer that I would casually drink. I would recommend this beer to anyone that can handle spicier beers. All in I thought this was a nice beer and I'm happy have a chance to try it, I thought it was a little rough around the edges, but it wasn't a bad beer by any means, it just isn't that type of beer that I would drink often and I think Mayan Mocha Stout has a better heat level to it. I would put this beer on the same level as Me So Hoppy To Wheat You and it's one of my least favorite beers that they have bottled so far. I appreciate the effort but I think with a little worth this could be a pretty good beer.
★
4,000 characters

4.12
/5
rDev
+9.6%
look: 4 | smell: 3.75 | taste: 4.25 | feel: 4.25 | overall: 4.25
Appearance: light orange color. with perfect clarity. almost no head but just a touch of foamy that quickly fades to nothing
Smell: hit up front with tropical fruits. not all a bitter hop but some hoppiness as well. slightly sweet malts
Taste: slight fruity sweetness. very tropical. then a blast of both hops and habeneros. pale malts in the background. very different from the smell but i like it better.
Mouthfeel: pretty light but not super drinkable due to pepper heat. some bitterness along with a building heat
Overall: probably one of the best pepper-pales i have had. good complexity and nice balance between bitter sweet and heat
★
644 characters

3.61
/5
rDev
-4%
look: 3.25 | smell: 3.5 | taste: 3.75 | feel: 3.25 | overall: 3.75
We crack the top on a pair, pouring a brew of toasted amber grain into our Great Lakes pint glasses. It froths up a shimmering soapy head that stands two and a half fingers tall. It glows like whole milk, retaining decently into rings and iced etchings of lacing. No haze is noted, but microflecks of sediment sit heavy, and are suspended throughout. Carbonation appears to be pervasive and active. The nose gives cloying, sugar sweet smacks of mango, papaya, pineapple, and island-fresh banana. These are supported by a base cast of pale and crystal grain, lightly citric and grassy hops, high pitched metallic twinge, vanilla sugar cookie sweetness, just whipped cream, herbal parsley essence, Runts candies, and musty grapiness. Our first impression is that the hops give surprising bite and vigor that weren't appreciable through the aroma, with the heat coming far on the back, but not delivering the "pain" we were promised. As we sip, the taste opens with the bitter metallic leafiness of cheap citric hops, black pepper and soft booziness, raw and starchy papaya meat, crunchy pineapple rind, star fruit, pale and pseudo-wheaty grain, chalk, clean yeast, metallic and muddy mineral, and grapefruity pith. The middle washes with eucalyptus oiliness, more bready and crystal maltiness, basement muskiness, continued dirty herbalness of hops, vanilla doughnut cream, dried brown grassiness, corny adjuncts, and sour lemon zest. Finishing us off is a blend of sweeter, more approachable hoppiness in the form of light herbals, nectars, and fleshy citrics, coin, spicy black and hot pepper punch (but only as the beer warms to temperature), jalapeno seediness, slick vegetal flesh, strawberry shortcake, muddy pales, and savory sea saltiness. The aftertaste breathes of oily hops and diced habanero and chipotle chilies, graphite and mineral, enlivened bitter pale graininess, soft burnt smokiness, white rice, authentic lime juice, earthen grit, lavender florals, bloody Mary tomato and celery savoriness, and tonic water bite. The body is light to medium, with a bit of flighty wateriness around its edges. Carbonation is medium to high, with the bubbles forming bigger in the mouth than they seem like they should. Each sip gives okay slurp and smack, with minimal cream or froth. The mouth is wet and coated, with light metallic astringency along the palate, but no real dryness of puck ever comes of it. The abv is appropriate, and the beer drinks well for what it is.
Overall, the best thing about this beer was its flavoring. We were actually surprised as soon as we sipped this one, as the nose kind of betrays you into thinking this will be a sweet and somewhat spicy beer, akin to Mango Magnifico. Rather, you are presented with an instantly bittering beverage, thanks to the dirty, muddy, overly earthy hops utilized throughout. While Mango definitely had its pitfalls, they may be overcompensating here, going so far as to eliminate the majority of any fruity sweetness via hops and latent heat of peppers. The latter is represented well, but you really only get it on the way, way back, and once the beer warms. This was still a fun beer to have, and couple with their last release involving hot chilies, we remain excited about this program they are beginning to cultivate.
★
3,298 characters
3.5
/5
rDev
-6.9%
look: 4 | smell: 3.25 | taste: 3.5 | feel: 3.75 | overall: 3.5
RE-REVIEW (12/21/13)
My sister bought a four-pack of this to a family Christmas party. I had a bottle and split a second, and I enjoyed it more than I originally did. While it mostly tasted the same, it didn't have that strange old grass character that I got in the other one... I wish I knew what caused that the first time around. I don't like it significantly more than the last time (3.23/5), but I do like it a decent bit more... I'd have it again. It's a unique beer that would make most people question just what you said after mentioning the ingredients.
--ORIGINAL REVIEW--
$2.99 single poured into a shaker pint. Bottling date's not on here, but it was bottled pretty recently.
Appearance: A golden orange sort of color with a very slight haze. Finger of soapy head sits on top, and leaves fantastic lacing. The highlight of Firefly. (4/5)
Smell: Odd, but compelling. Smells like old grass with papaya... also sort of a sour aroma as well. A honey sort of sweetness. Really just smells like candied yard trimmings and squished up fruit. (3.25/5)
Taste/feel: Pretty sweet. That grassy/yard sort of flavor is there with the papaya. Bready malt finish. Slight hop spiciness. The habanero burn on the end is quite subtle, and only is felt slightly in the back of the throat. I'm not sure what it is about this beer, but there's just some sort of strange flavor I'm pulling out of it. It's not bad on the taste buds, but I wouldn't be able to handle a six-pack, and the price is higher than it ought to be. I guess the aroma is sort of like candy corn? But not. It's in the taste a bit too. Frustrated me to not know what causes that, but I don't care for it. The feel is medium in body and carbonation, which adds to the slight afterburn that the habanero peppers bring. (3/5 ... 3.75/5)
I've loved just about every offering Odd Side has dished out, but I'm just not quite feeling this one. I love spicy foods, and I enjoy fruit in (some) of my beers, but this beer is a bit too unusual for me. Strangely enough, I think it may be the malts they chose (crystal?). I'm not too keen on most characteristics of certain hops/malts, but I've had a few beers with this aroma (C-Monster immediately comes to mind, from Liberty Street), and somewhat similar profile... I haven't liked them all that much. It's not a beer I'd turn down, but hardly one I'd seek out again -- the more I drank it, the less I enjoyed it.
(3.25/5)
★
2,431 characters
Firefly from Odd Side Ales
84
out of
100
based on
15
ratings.