Dismiss Notice
Get 12 monthly issues of BeerAdvocate magazine and save $5 when you select "auto-renew."

Subscribe now →
Dismiss Notice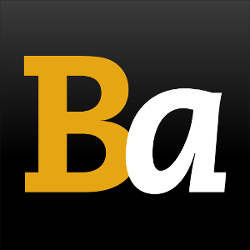 Join our email list →

And we'll send you the latest updates and offers from BeerAdvocate, because knowing is half the battle.
Bourbon Barrel Mayan Mocha Stout
- Odd Side Ales
| | |
| --- | --- |
| Educational use only; do not reuse. | |
Reviews: 37 | Hads: 283
4.29
/5
rDev
+3.9%
look: 3.5 | smell: 4.5 | taste: 4.25 | feel: 4.5 | overall: 4.25
$2.99 for a 12oz bottle @ BevCo. No specs per the website or bottle. "Stout with coffee, cinnamon, nutmeg and habaneros added then aged in bourbon barrels."
Pours out to a deep inky, but not oily black, forming a modest light brown head with ok retention and sparse lacing. Carbonation is mild to moderate, ~2.0 carbs or so. The nose is just like the regular mayan mocha stout to me...it reminds me of Cafe Vienna from International foods coffee. A nice touch of coffee with the cinnamon sitting in a harmonious balance. I don't pick up bourbon in the nose. The taste is subtly different than the regular mayan mocha...if you drink them back to back, you notice the bourbon, but it's subtle. Due to the slightly lower carbonation, the body feels a little richer and the mouthfeel a little smoother. The bourbon barrel aging adds a touch of subtle oak, vanilla, and I actually get mint in here too. This is interesting...the mint is not subtle. I wonder if they put their java mint chip beer in the same barrels or something, but there is a definite mint flavor going on, most noticeable in the aftertaste. The habaneros add a subtle and well balanced heat that sits nicely with everything else going on.
Another excellent and very unique beer from Oddside. Nobody else makes a beer quite like this. Definitely worth a try. Recommended.
★
1,337 characters

4.22
/5
rDev
+2.2%
look: 3.75 | smell: 4.75 | taste: 4.25 | feel: 3.5 | overall: 4
Thanks jas45678
From bottle into Teku
Poured your standard stout black with a mocha brown sugar colored head, 1in. thick and went away fairly quick and left a nice ring thruout. Some lacing and a little bit of legs.
Wow.. on the sweeter side for the smell but a damn good smelling beer. Cinnamon, brown sugar, a hint of bourbon, vanilla, marshmallow, nutmeg, woodsy spice or a bark type smell, light pepper or earthy smell. Again.. I smelt this beer many times just because it smelt so good. I dont remember the regular version smelling so cinnamon foward so I imagine the bourbon is helping it out...
Bourbon touch up front followed by cinamon, nutmeg, mollasses, here comes the spice.. not extremely spicy but noticable. Spice follows well after you stomach the liguid and coats the back of your throut.
Thin mouthfeel and lightly carbed but im getting used to barrel aged beers doing this so I'd say its on par.
Overall I was very exited to try this after loving the regular version. To me this one is better but a lot different from the original. The coffee was more prominent in non barrel aged version where as in this one it was non existent. The cinnamon and nutmeg are full front on this one with the addition of a vanilla and marshmellow taste aided by the barrel. A very mellow Bourbon addition but to be honest any more would of been too much it was a welcome addition that the bourbon wasnt overpowering and playing a backup role in this one. The peppers were more earthy and from the garden taste in the original as in this one it was the heat and prickly feeling that followed mid pallets that played more of an additional layer rather than you picking out a specific type of pepper. A great beer that is easy drinking and for a barrel aged beer is not a shipper... you can easily drink s few. Sweeter in the smell than the taste but overall another homerun from oddside ales
★
1,897 characters
4.32
/5
rDev
+4.6%
look: 4 | smell: 4.5 | taste: 4.5 | feel: 3.5 | overall: 4.25
thanks to mattvandyk for this beer!
poured into tulip glass.
Appearance: black bodied beer with 2 fingers of khaki head that drops down to a thin cap.
Smell: Sweet bourbon and earthy pepper collide! Cinnimon and brown sugar. Hint of vanilla sweetness. Hint of spicey nutmeg. Nose is very well balanced, but when you look at the overall picture it a sweet nose.
Taste: Bourbon and marshmellows. Lots of earthy peppers to match the sweetness of the bourbon/marshmellow combo that the beer open up with. Mild heat from the peppers. Vanilla and nutmeg. Great balance just like the nose. Lots of complexities and depth found in the flavor profile of this beer!
Mouthfeel: Yep, its the achillies heel of this beer... it has a thin mouthfeel. medium bodied beer with low carbonation. Smooth drinking beer for sure, but it could be a little thicker.
Overall: A deeply complex and well balanced nose and flavor profile found in this beer. Dare i say a "sessionable barrel aged stout"? i could easily drinka few of this 12oz gems in a single setting without worry of a hangover the next morning. This beer is delicous and doesnt get boring at all. Oddsides makes a fantastic BA stout with adjuncts. Its very comparable to Prairie Bomb in both nose and flavor, but the mouthfeel is lacking. I would love a 6pk of this beer sitting in my fridge! Oddsides really shows some impressive finesse with barrel aging in this beer.
★
1,418 characters

4.54
/5
rDev
+9.9%
look: 3.25 | smell: 4.75 | taste: 4.75 | feel: 4 | overall: 4.5
Pours a dark brown with a small, quickly disappearing off-white head. The bourbon from the barrel aging process comes off strongest in the aroma. There is also an aroma of cinnamon and nutmeg. The cinnamon dominates the flavor, giving the beer a nice sweet taste. There is also some coffee, nutmeg, and of course a nice spicy burn in the finish. The beer has a nice complexity of flavors and a good medium body mouthfeel. I enjoy this better than the original.
★
460 characters
4.11
/5
rDev
-0.5%
look: 3.5 | smell: 4.25 | taste: 4.25 | feel: 3.25 | overall: 4.25
$3 single poured into Sam Adams Perfect Pint.
Appearance: Pours pitch black with a tan head than goes away quickly. Basically zero lacing. Looks decent. (3.5/5)
Smell: A lot like I remember the original smelling like, really, but a bit better. Quite a lot of cinnamon and nutmeg, but a lot of chocolate as well. Bits of coffee. I suppose there's a vanilla note as well, but the barrel isn't exactly obvious on the nose. (4.25/5)
Taste/feel: Better than the original Mayan Mocha, but not by a huge margin. What the barrels did to make this brew better was they made the habaneros a bit less hot, and added a soothing vanilla sort of flavor. COMPLEX. Cinnamon, nutmeg, chocolate, coffee, vanilla, a *slight* touch of habanero heat, and also a spruce tip sort of flavor as well. As it warms, a butterscotch aroma comes through. A peanut flavor on the aftertaste. Really just an insane sort of complexity for a 6% beer. I can't think of many beers that have a laundry list of flavors and aromas like this one. Mouth feel is a bummer, as BBAMM is much too thin. Carbonation is about medium. Nice overall. (4.25/5, 3.25/5)
I like the bourbon barrel version a good amount more than the original. It was 70 cents more, but that's nothing. I'd definitely get this beer again, I just wish the feel was better.
(4.25/5)
★
1,313 characters

4.23
/5
rDev
+2.4%
look: 4.25 | smell: 4.25 | taste: 4.25 | feel: 4 | overall: 4.25
I picked up a four pack of Oddside Ales Bourbon Barrel Mayan Mocha Stout last week for $11.99 at The Lager Mill. I've never had this beer before, but i'm a fan of the non barrel aged version and I'm interested to see how this one turns out. so lets see how it goes. No visible bottling date, but I know it's fresh. Poured from a brown 12oz bottle into a snifter.
A- The label looks nice and similar to the non barrel aged version, but this time lava and fire is shooting out of a wooden barrel, I think it's a little eye catching. It poured a dark black color that didn't let any light come through and it had two fingers worth of slightly lighter mocha colored head that died down to a thin ring that stayed till the end and it left a good amount of spotty lacing behind. This was a very nice looking beer, I felt like it had better head retention then the non barrel aged version.
S- The aroma starts off with a higher amount of sweetness with the nutmeg and cinnamon being the first to show up and they seem to both stick out the most in this beer's aroma and there's some roasted malt, light coffee and chocolate like aromas in the back ground. up next comes a light habanero like aroma with a very light bourbon and oak aroma with a nice amount of noticeable vanilla. The aroma was very nice, it was very complex, but if the barrel showed up a little more it would be pretty close to perfect.
T- The taste seems to be pretty similar to the aroma and it starts off with a slightly higher amount of medium sweetness followed by the roasted malts being the first to show up along with some coffee and chocolate flavors. Up next comes the nutmeg and cinnamon, they still seem like they stick out the most, but they aren't as dominating as they were in the aroma and there's also a light bourbon barrel aspect with some light oak and vanilla like flavors coming through with a real slight bourbon taste. On the finish comes the habanero which tastes a little peppery but it also imparts a warming sensation that's a little similar to warming alcohol with a lower amount of medium bitterness and a chocolate, nutmeg, cinnamon and light habanero heat aftertaste. This was a very nice tasting beer, it was almost as complex as the aroma, but just like the aroma I wish the barrel stuck out a little more.
M- Smooth, a little silky, slightly crisp, on the slightly thicker side of being medium bodied with a medium amount of carbonation. The mouthfeel was pretty good, but I wish it was just a little thicker.
Overall I thought this was a very nice beer and very nice example of a spiced Stout, it's pretty far away from being my favorite barrel aged stout since the barrel aspect was pretty light. but it seemed like the barrel somehow made the base beer's flavors shine through better and it made for a pretty tasty beer. This beer had nice drinkability, it was smooth, a little silky, slightly crisp, not too filling and the taste did a good job at holding my attention, I think I could drink two of these, but the lingering pepper heat might start to wear on me after a while and I think it makes for a nice low alcohol stout that can still warm me up in the winter time. What I liked the most about this beer was the complexity, both the aroma and taste were pretty complex and I feel like the barrel helped that. What I liked the least about this beer was the mouthfeel, it's not bad at all I just wish it was a little thicker with slightly less carbonation. I would buy this beer again, in fact I already went back and got another four pack since I don't want to be left high and dry after I finish this four pack and I would for sure buy it again if they decided to release it again next year. I would recommend this to people who like spiced stouts and if you like the non barrel aged version then this one is for sure worth a try. All in all I was pretty happy with this beer, I think it would be pretty close to perfect if the barrel aspect stuck out a little more, but somehow that didn't hurt this beer as much as I thought it would and even though the barrel aspect was subtle it still added something different to this beer and I would like to try both versions side by side. I like this beer a little more than the non barrel aged version and so far it's one of the better Oddside Ales beers I've had. Good job guys, keep up the good and unique work.
★
4,367 characters
3.31
/5
rDev
-19.9%
look: 4 | smell: 4.25 | taste: 3 | feel: 2 | overall: 3.25
Reviewing the Bourbon Barrel Aged Mayan Mocha Stout from from Odd Side Ales out of Grand Haven, Michigan. This beer is a stout with coffee, cinnamon, nutmeg and habanero peppers that is aged in bourbon barrels.
Score: 80
2014 vintage bottle served in a Surly Darkness chalice and enjoyed on 02/10/14.
Appearance: Black bodied, opaque. Pours a finger-plus of khaki head that settles to a ring around the glass. Decent lacing and retention. 4/5
Smell: Huge on the cinnamon and nutmeg spice character, plus brown sugar and an accent of vanilla. There is also cocoa, habanero pepper and a hint of pineapple creeping in the background, but the nose is mostly about the spice. If you added some peppermint to the mix, then this beer would smell like Christmastime in the kitchen. No coffee character whatsoever. 4.25/5
Taste: The taste is a lot more mellow than the nose led on. My first impression is "nutmeg hot cocoa made with too much hot water (instead of milk) and allowed to sit out until fully cooled", followed by a touch of habanero flavor mixed with a dash of cinnamon towards the finish and a very mild warming sensation thereafter. No coffee in the taste either. The habanero pepper flavor and "warmth" (there is no prickly heat with this beer, like there is with Space Ghost or Mexican Cake, but it does have a little consistent liveliness on the top of the tongue) mildly layers, but as this happens the flavor profile disjoints somewhat -- which is to say the integration on this beer starts off mediocre and only gets worse from there. No bourbon barrel character to speak of whatsoever. 3/5
Mouthfeel: Thin bodied, minimal carbonation. Has a light creaminess to the mouthfeel, but it's mostly just watery. Decent pepper warmth, but no real kick or spiciness here. 2/5
Overall: I love barrel aged stouts where the stout is not overwhelmed by the barrel aging process (e.g., 1414 and the latest batch of Damon), but the bourbon barrel character on this beer is so practically non-existant that it might as well not be barrel aged at all. The nose led off with a lot of promise, but the taste is relatively bland, poorly integrated and the mouthfeel would make Satin Solstice feel like Bourbon County Brand Stout. Odd Side Ales makes some interesting beers that have caught my interest and intrigue, but they still need to do some serous tinkering on the recipe/cellaring process for this one in my opinion so that the taste and mouthfeel are worthy of the inviting aroma.
Cost: $12.99 for a four pack.
★
2,519 characters

3.98
/5
rDev
-3.6%
look: 3.5 | smell: 4.25 | taste: 4 | feel: 3.5 | overall: 4
Opaque and dark with a slight tan head. A ring is sustained around the edge of the glass. Nose jumps right out at you-cinnamon, chocolate, coffee-like roastiness, slight vanilla and caramel. Pretty complex with easy to identify flavors. Taste has many of the same flavors as the smell. A little heavier on the cinnamon then the other flavors, but I pick up the roastiness and the little kick at the back of the throat from the peppers. That is very enjoyable without being too hot. Don't really get much barrel flavors. Mouthfeel is relatively light, like the non barrel version. Lightly carbonated. Overall, I would have liked a little more balance in flavors and a little more flavor from the barrel aging. I like the fact that there are easy to identify flavors that mesh pretty well together. A very good beer.
★
814 characters

4.08
/5
rDev
-1.2%
look: 4.25 | smell: 4.25 | taste: 4 | feel: 3.5 | overall: 4.25
Poured from a 12oz bottle into a mason jar
A- Seems pretty thick on the pour. Pours a dark black with a small, medium brown head that dissipated quickly. Sticks to the glass rather nicely when swirling.
S- Cinnamon, nutmeg, vanilla, lots of dark chocolate, smells much stronger than 6%.
T- Spices of cinnamon and nutmeg come first then some vanilla and dark chocolate and coffee with a light pepper burn in the back of the throat. Really nice and complex the cinnamon really helps bring out the chocolate flavors. Mostly balanced, the cinnamon and nutmeg could be toned down slightly. Leaves with dark coffee on the palate.
M- Much thinner then I was anticipating.
O- This beer has a great flavor but the mouthfeel was a bit of a detraction for me. Glad the pepper wasn't over done but think this would be phenomenal if they upped the ABV and aged it longer, would maybe even give Hunahpu's a run for it's money.
★
921 characters

4.1
/5
rDev
-0.7%
look: 3.5 | smell: 4 | taste: 4.25 | feel: 4.25 | overall: 4
On tap at Hopcat.
A - Dark chocolate brown with no head to it 3.5
S - Light chocolate, cinnamon, light vanilla and pepper spice make up the nose
T - Bitter chocolate and vanilla sweetness up front. As it goes on, cinnamon, pepper and smoke make itself known. There is a good amount of cinnamon and pepper that come through in the finish. Good flavor but not too much barrel
M - Medium body with light carbonation. Light tingle remains in the finish from the pepper
O - Solid stout with good pepper and cinnamon presence that give it a nice spice. This reminds me of a lighter Huna.
★
586 characters

4.14
/5
rDev
+0.2%
look: 4.25 | smell: 4.5 | taste: 4 | feel: 3.5 | overall: 4.25
On tap at Hopcat in Grand Rapids during the 2013 Founders KBS release. I never hesitate to order a new Odd Side beer, especially one that's barrel-aged and only 6% ABV - how did they manage that? BB Mayan Mocha Stout pours a dark, black color with a very small hint of brown peeking through at only the very edges. The tan cap is pretty small and recedes rather quickly leaving no lace behind. The magnitude may have been due to the pour on this one.
It would be an understatement to say the aroma has "a lot" going on. There are a TON of different aromas clashing here, and it only grows at it gets warmer. Heavy and thick mocha up front; sweet and delicate, like handfuls of cocoa powder or a ton of melted baker's chocolate. Very sweet and almost creamy in character. Dense fudge becomes a more accurate description with a little bit of time.
The bourbon-barrel characters are light, but definitely there. Very light oak, a little bit of bourbon and some mild vanilla hints. I love the somewhat "light in comparison" addition of the bourbon-barrel characteristics. Oftentimes you find that the bourbon aging becomes too overpowering and conceals other flavors, but it's done quite well, here. Light chili powder in the finish, but it only becomes noticeable about halfway through the brew.
The mouth feel is a bit more thin than expected, especially considering this is a "bourbon barrel stout", but on the other hand, it's only 6% ABV, so where does the compromise lie? Lots of chocolate flavor up front, sweet cocoa beans, and a light fudge character. There's a solid oak backbone that pops out a bit more than it was in the aroma, but still isn't too strong or overbearing. The bourbon flavors start off small, but crescendo quite loudly into the aftertaste and provide a warm and fuzzy feeling in the finish.
Some syrupy molasses and "lightly roasted but mostly sweet" malts also open up a bit more halfway through. Vanilla from the barrel-aging is there, but a little bit lighter than I would have liked. Oh well. After the first few sips, I wasn't getting much chili powder or anything like that.... but by the end of the beer, the back of my throat and tongue were stinging. The chili powder doesn't become apparent until you're a good six or seven sips in, but then it becomes difficult to shake. I'll say that it's a bit too strong, but not enough make this delicious beer undrinkable. I just think it could be toned down a bit. Aftertaste actually includes a taste heavily reminiscent of spent coffee beans - something I wasn't getting in the aroma. The finish also contains some light cocoa and bourbon, along with the burn of the chilies.
Hot damn, took me almost 45 minutes to finish this one. Not because it's a "big" beer, because it's actually not - only 6% ABV, despite the barrel aging. But it had a shit-ton of things going on and I really wanted to let it warm up so the flavors would explode. And they did. Great flavor overall, and another solid brew from Odd Side Ales. Would've like to see a heavier or creamier mouth feel, and maybe a little less chili powder next time - the back of your throat will be burning by the end of this one. Still delicious. Definitely would like to try this again.
★
3,227 characters

4.4
/5
rDev
+6.5%
look: 4.25 | smell: 4.25 | taste: 4.5 | feel: 4.25 | overall: 4.5
On tap @ Hop Cat.
A - Black with a thin layer of cream coloured head
S - Chocolate, bourbon, oak and some cinnamon or chilli character.
T - Chocolate, chillies, bourbon, oak, vanilla. There is just the perfect amount of barrel here. Considering that this is only 6% ABV, the brewer did a remarkable job aging this one so that just enough barrel character came through while still maintaining the flavours of the base beer.
M - Medium body. Moderate carbonation.
★
475 characters
Bourbon Barrel Mayan Mocha Stout from Odd Side Ales
90
out of
100
based on
37
ratings.