Dismiss Notice
Dismiss Notice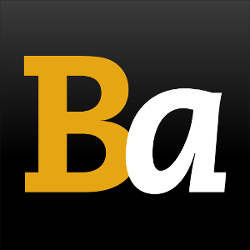 Join Our Email List →
And we'll send you the latest updates and offers from BeerAdvocate, because knowing is half the battle.
Dismiss Notice
Pin Up Pale Ale
- Mother Earth Brew Co.
| | |
| --- | --- |
| Educational use only; do not reuse. | |
Reviews: 13 | Hads: 92

3.33
/5
rDev
-14.6%
look: 3.25 | smell: 3.25 | taste: 3.5 | feel: 3 | overall: 3.25
Small and unassuming ale with a big bite. Clear and dark golden, light hop aroma. Taste brings on the hops, finish is decidely astringent, piney. Can't wait for these guys to start production in Idaho.
★
201 characters

3.64
/5
rDev
-6.7%
look: 3.5 | smell: 3.75 | taste: 3.5 | feel: 3.75 | overall: 3.75
Type: 22-oz. bottle
Glass: Figueroa Mountain pint glass
From: Costco in La Mesa (San Diego), Calif.
Price: $18.99 for a variety 4-pack of bombers
Purchased: Nov. 6, 2015
Consumed: Nov. 6, 2015
Misc.: N/A
Poured a honey, caramel, clear color with 2-to-3 fingers of grayish tan, rocky head, which comes to rest quickly, A few bubble streams coming up from the bottom of the glass. Minimal wet spots of lacing on the sides of the glass. Poor retention. (Sight - 3.50)
Smelled a pleasant whiff of Citra, sharp grapefruit, lemon zest, some tropical rind, some spicy Chinook, caramel and sugary floral. (Smell - 3.75)
Tasted wasn't as pleasant as the nose, getting more of a veggie feel. Also Citra, lemon, lime, faint grapefruit, tangerine, Citra rind, caramel and bitter Chinook. (Taste - 3.50)
Light body. Thin texture. Average carbonation Long, bitter finish. (Feel - 3.75)
This was an OK pale ale, about what I was expecting. Decent for the style and good for the summer. (Overall - 3.75)
3.64 | 82 | B
★
1,015 characters
3.8
/5
rDev
-2.6%
look: 4.5 | smell: 3.75 | taste: 3.75 | feel: 3.75 | overall: 3.75
Definitely a hoppy, citrusy ale ... pushing toward IPA, in my book. Great tasting. I would go for this again. And oddly what stood out for me (mostly I care most about taste) was that this was just a great-looking brew ... my glass was a pretty pale blonde-orange shade with lovely white foam.
★
293 characters

3.8
/5
rDev
-2.6%
look: 3.5 | smell: 4 | taste: 3.75 | feel: 3.75 | overall: 3.75
Appearance- cloudy copper color, very thin head
Smell- citrus hops, very nice
Taste- citrus hops
Mouthfeel- medium bodied
Drinkability- I thought it was very good and I would like to drink some more.
★
199 characters

3.76
/5
rDev
-3.6%
look: 3.5 | smell: 3.75 | taste: 4 | feel: 3 | overall: 3.75
This is my second round with this beer. I definitely recommend having this one on the colder side. Pours golden with amber hues. The smell is great: very clean and piney, with that citrus-y hint. The taste is very crisp and refreshing, but borderlines on the India side of the pale ale. Translation: hops! At heart, it's still a pale ale. You have the dry aftertaste, but it's not a "give me water now" aftertaste. I have a feeling that this beer is amazing when it's fresh at the brewery. I've had both their Sin-tax Stout (AMAZING) and their Cali Creamin ale, and it's safe to say I've never been disappointed by these guys.
★
626 characters

3.74
/5
rDev
-4.1%
look: 3.5 | smell: 4.5 | taste: 3.5 | feel: 3.5 | overall: 3.5
Vintage:2013
Appearance: Intense Copper: Quickly dissipating, thin white head;
Smell: Pine; Cedar; Crisp, like a walk through the forest in the morning
Taste: Pine; Grapefruit; Lemon; Lingering Bitterness; Lacking Malt Character
Mouth-feel: Light/Medium Body; Clean;
Overall: Solid PA, but virging on being an IPA; Strong hope character for the style.
★
353 characters

3.77
/5
rDev
-3.3%
look: 4 | smell: 3.75 | taste: 3.75 | feel: 3.75 | overall: 3.75
On tap at Newhall Refinery in Newhall, CA.
Pours a hazy orange with a foamy beige head that settles to a film on top of the beer. A foamy curtain of lace coats the glass on the drink down. Smell is of malt, citrus fruit, and citrus zest aromas. Taste is much the same with citrus zest and slight herbal hop flavors on the finish. There is a mild amount of hop bitterness on the palate with each sip. This beer has a lower level of carbonation with a slightly crisp and medium bodied mouthfeel. Overall, this is a pretty good beer with a solid citrus forward hop presence all around.
★
583 characters

4.13
/5
rDev
+5.9%
look: 4.5 | smell: 4.5 | taste: 4 | feel: 3.75 | overall: 4
Pours a bright cloudy golden orange with a brilliant two finger fluffy white head. Leaves some lacing and some puffy frog eye's.
Smells of fresh grass with tropical fruity caramel. Pineapple, pear, grapefruit are the three fruits that come to mind.
Taste hits with that tropical fruity malty sweetness. Hops bite in the middle and lead this one to a great malty bitter end. There only one detraction which would be the body feel a little watery. It's relatively low in abv but amped up in flavor. I was very surprised by how good this was for a pale ale.
Mouthfeel is a little light, but still crisp. Highly drinkable.
Overall, this is one to try. It's got flavor and character. Definitely a hopped up pale ale that surprised me and stood out from the crowd. It's pleasant and well balanced. The only detraction which keeps this one from the top of my lists is the body feels a little watered down. Otherwise, a great pale ale.
★
932 characters

4.45
/5
rDev
+14.1%
look: 4.5 | smell: 4.5 | taste: 4.5 | feel: 4 | overall: 4.5
Poured fairly cold bomber poured into a FFF mini-pint glass. Thanks Miklos.
A - Nice orange color with a white head, turns into solid lacing. Looks nice.
S - Pineapple and crushed mango, citrus orange in the mix, non-sour grapefruit, almost like a very fruited mixed-drink. Quite fantastic for an APA.
T - Orange and ripe mango dominate, the malt background never takes hold but is able to carry the hops very well. Bitterness never comes through too much until the bottle is mostly gone.
M - Medium body, a little thick for an APA.
O - Very well done for an APA. Not as dominating of a hop flavor as you'll find in a Zombie Dust or Row 2, but a very nice and moderate citrus that blends well with the mild malt base. I don't know the cost, but I'm pretty sure I'd buy this regularly if it were available in Indiana. Biggest criticism is that the body feels a little thick for an APA, almost making me think that it is a bit stronger than 5.6%. Not at all the same hop profile as the aforementioned APAs, but close in quality.
★
1,031 characters

3.96
/5
rDev
+1.5%
look: 3.75 | smell: 4.5 | taste: 4 | feel: 3.5 | overall: 3.5
Pours a dark amber in the Duvel tulip. Foamy head subsides to some coarse lacing. Appetizing aroma of piney hops.
Light body with a malty swagger, but it tails off to the hops. Pine with a whiff of flowers. A little fruit, like roasted mango, for some reason. Quite bitter in the aftertaste and reminds me of a rye beer. More grainy than earthy, which is what I like. A little herbal, a rosemary sort of resiny taste, like hot alfalfa as in radioactive. Long aromatic nose.
Quite spirited in the hop department, and it's a better IPA than many of the more maltified ones, as DeanMoriarty notes. From the 22 oz bottle purchased at Olive Tree in Ocean Beach.
★
658 characters

4.17
/5
rDev
+6.9%
look: 3.5 | smell: 4 | taste: 4.5 | feel: 4 | overall: 4
One of a handful of Mother Earth beers I got from my brother for Xmas. Not sure the cost but I know it was purchased at Holiday Wine up in Escondido. Poured from a 22oz bomber into an Odell Brewing branded tulip glass.
A: Pours a clean, slightly burnt straw-like hue with a fatty white head that dissipates after a few sips leaving massive amounts of lacing in my glass from start to finish.
S: Malt up front, followed by citrus and tropical fruit, black tea and grassy hops.
T: Super fresh and pretty much on point with the nose - big time tropical fruit and lemon zest (a great menage of fruity esters and citrus hop bight), jasmine tea and fresh cut grass. Quite an impressive tasting pale ale - better than a lot op "IPA's" out there. We got this on lock out here on the West!
M: On the lighter side of medium-bodied, good carbonation that works well for the style, lingering bitterness from the hop.
Overall, one of the better APA's i've had in a while. Super fresh and well dry hopped which takes it into the realms of many IPA's out there that are ruined by too much malt. This one is all hop with a great yeast strain thrown in there, finishing with the malt as an afterthought.
Killer small batch flavor!
★
1,220 characters

3.92
/5
rDev
+0.5%
look: 4 | smell: 4.5 | taste: 3.5 | feel: 4 | overall: 4
Thanks to my bro for the share.
A 5.6% APA dry hopped with Citra & Chinook? A hell yes please!
A: Pours a nice golden brass-like color with some streaming bubbles that produce a finger of foamy off-white head. Some half way decent retention yields a little cling down the glass with each sip.
S: Aromas burst from the growler with juicy fruit and herbal notes. Grapefruit zest and ripened orchard fruits blend with some lychee. A bit exotic and floral with some lesser aromatics of pine. Caramelized bready pale malts avow to the forefront from there. A real nice first impression.
T: I get flavors of grapefruit, orange zest, light pine, and a distinctive note of gooseberry. There is a sensible amount of accompanying pale malt breadiness and a resinous hemp flower finish. Moderate bitterness level. Low on the ABV's. Pretty tasty stuff. Hoppy with a bit of tropical goodness. This is quite sessionable.
M: Feel is soft, smooth, and lighter on the palate with an even level of carbonation. There is a sticky resinous linger and a nice drying finish.
D: A real solid offering from Mother Earth that delivers every bit on the hops. A real juicy sessions APA with adequate balancing bready malt character. Could definitely have some more of this one.
I love the small batch ability to experiment and pump out a variety of stuff from these guys.
★
1,356 characters
4.23
/5
rDev
+8.5%
look: 5 | smell: 4.5 | taste: 4 | feel: 4.5 | overall: 4
On Tap
Churchill's Pub & Grille
San Marcos, CA
Clear, dark orange, nearly auburn in color with a moderately sized off-white head. This leaves nearly perfect rings of lace down the glass. Gorgeous.
Very hoppy aroma, with lots of citrus as well as some mild pine and marijuana. There's enough balancing bread, but this is hop forward and smells very nice.
Moderate bitterness, clean, citrus hop flavors, mild pine, and balancing, bready malt.
Medium bodied with moderate carbonation. Incredibly drinkable.
Perhaps my favorite Mother Earth offering to date.
★
574 characters
Pin Up Pale Ale from Mother Earth Brew Co.
86
out of
100
based on
13
ratings.