Dismiss Notice
Get 12 monthly issues of BeerAdvocate magazine and save $5 when you select "auto-renew."

Subscribe now →
Dismiss Notice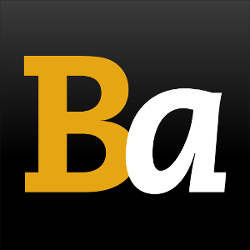 Join our email list →

And we'll send you the latest updates and offers from BeerAdvocate, because knowing is half the battle.
Hobo's Breath Brown Ale
- Mountain Town Brewing Co.
| | |
| --- | --- |
| Educational use only; do not reuse. | |
Reviews: 9 | Hads: 26
4
/5
rDev
+10.8%
look: 4 | smell: 4 | taste: 4 | feel: 4 | overall: 4
Hobo's Breath is in my top three favorite beers, alongside Lindemans Frambois, and North Peak's Dubious Black Chocolate Stout. Hobo's Breath is served @ the Black Sheep in alpena michigan on tap, and it keeps the customers coming back. Its dark, malty, and just hoppy enough to balance the beer properly. Its not overpowering in any way, and frankly is just pleasant all around. I highly recommend this beer to anyone who enjoys a good full bodied, and well balanced dark beer.
★
477 characters
3.78
/5
rDev
+4.7%
look: 4.75 | smell: 3.5 | taste: 3.75 | feel: 4 | overall: 3.75
12oz bottle poured into a mini 12oz looking pint glass thing.
Appearance: Awesome. Two finger tan head, nice and clear brown color, with outstanding lacing. Looks great.
Smell: Not much there. Some caramel malts with some traces of roastiness with some nuttiness and maybe some coffee. Smells like your typical brown, really.
Taste/feel: I am surprised. I'd almost give this a four, but I can't quite do it -- this is JUST the brown ale you want to have on a hot day like today. Nice and cold, fairly thin but creamy feel, not too much carbonation, and tastes way better than I expected. It's not bursting with flavor, but it has a nice creaminess. The flavor is primarily nutty caramel with a touch of roastiness. It's not too bold, but it's very enjoyable. I'd buy it again.
★
779 characters

3.17
/5
rDev
-12.2%
look: 3 | smell: 3.5 | taste: 3.5 | feel: 1.5 | overall: 3
I picked up a bottle of Mt. Pleasant Brewing's Hobo's Breath Brown Ale last week for $1.69 at The Lager Mill. I have had this beer before at a couple festivals so I thought it was about time I sit down and review it since I haven't had a Brown Ale in a while and it is sounding pretty good tonight. No visible bottling date. Poured from a short brown 12oz bottle into a imperial pint glass.
A- I like the name of this beer but the label art is pretty plain, it is just the typical label most of their beers have with a brown background. The first time I tried this beer was when my friend bought a six pack when they first started bottling it, I thought the packaging fit the name well because at the time it was sold in a plain cardboard six pack holder with the words Hobo's Breath written out with a sharpie, they since changed the packaging but I thought that was cool. It poured a lighter brown color and when held to the light it took on a ruby red like look. It had a finger and half of white head that quickly faded to a thin ring.
S- The aroma starts off with a pretty big malt presence that smells a little roasty. The first thing I notice is that it has a pretty prominent grainy, bready and biscuity aroma to it that gives it an aroma similar to brown bread. The malts smell like they have a medium amount of sweetness to them and a slight amount of dark fruits with no noticeable hops in the aroma.
T- The taste seems to mirror the aroma nicely. It starts out with all those malts I got in the aroma, they have a nice roast to them that I normally don't get in a Brown Ales but I thought it worked well with this beer. The malts weren't as bready as they were in the aroma and it also wasn't as sweet as it was in the aroma, those two things being toned down worked well. In the middle I get a slight bit of the dark fruits but they barely show up. The finish has more roastyness to it and a light bitterness from some earthy hops.
M- Smooth and light bodied, this is one of the lightest browns I have had, the lightness didn't fir the style and this beer would have been better if it had a medium body. Carbonation somewhat prickly but still low enough to produce a lackluster head.
Overall I thought this was an ok Brown Ale, it just seemed to be average. Just about everything about this beer was spot on for it's style but it started to fall apart when I got to the mouthfeel, it was just way too light for a brown ale and the carbonation didn't do it for me either. I liked the roasty and robust flavors of this beer the most and the mouthfeel the least. It went down smooth but I don't think I would get this again, I like Boffo Brown from Dark Horse much better. If you like English Brown Ales, you may want to give this a try but be aware of the crappy mouthfeel. If the mouthfeel was reworked this could be a pretty good Brown Ale but as it stands now it didn't do much for me, I think I will stick with Cow Catcher when it comes to Mt. Pleasant Brewing Company.
★
2,990 characters
3.7
/5
rDev
+2.5%
look: 4 | smell: 4 | taste: 3.5 | feel: 4 | overall: 3.5
This is probably my favorite from Mt Pleasant Brewery. I got this in a bottle sampler when I was there.
A - Not much head and died off quickly
S - Very wheaty smell to it. My wife said it smells like bread.
T - Taste is much better than any other style from Mt Pleasant. No bitter or funky aftertaste that I received from their other brews. Goes down relatively easy, not very bitter
O - I'd drink this again, which is more than I can say for the other brews from Mt Pleasant. Even their stout wasn't THAT great in my opinion. i'd get this again if I was at the brewpub again or if someone gave it to me for free.
★
617 characters

4.06
/5
rDev
+12.5%
look: 3 | smell: 4.5 | taste: 4 | feel: 4 | overall: 4
MPBC is a production-only facility, with a tap room, but no restaurant.
Their Hobo's Breath Brown Ale is described as an "intro to the dark side." Pouring dark red, almost brown in color, it has a malty nose, but little to no glass cling. Sweet, with an herbal nose, it's slightly spicy with a little more chocolate than caramel sweetness. The body is medium, with a crisp, clean finish and a lingering malty tail.
Very nice and an above average effort.
★
456 characters

3.24
/5
rDev
-10.2%
look: 2.5 | smell: 3.5 | taste: 3.5 | feel: 2.5 | overall: 3
This beer pisses me off even before my first drink, as soon as I opened it it started gushing all over the place... I was very gentle! Once I got the gusher under control (and off of my floor) I poured Hobo's Breath into a pint glass, beer is a slightly murky amber brown color with small particulate floating around inside. The nose is a little faint but smells slightly spicy and of sweet rotting fruit like pears and apples (in a good way). Never have smelled a hobo's breath, but it might smell like this but probably with more alcohol! The taste is more of the same, fruity with a slight roasty toasty finish and moderate hop bitterness. The mouthfeel is a little on the watery side and the carbonation tries to help out by being quasi-creamy but still falls short. Overall a drinkable beer but nothing outstanding. I'm seeing a trend here from Mt. PBC, not bad beer but nothing special either.
★
899 characters
4.15
/5
rDev
+15%
look: 4 | smell: 4 | taste: 4 | feel: 4.5 | overall: 4.5
On-tap at the brewery, this review is more informal since I was at the brewery when I drank the beer.
This was my favorite of the six I tried at the brewery. Brown in color with great lacing and a nice char aroma. Very full and creamy for the style with a coffee and dark malt flavor. Liked it so much that after my sampler I got another glass.
★
345 characters
4
/5
rDev
+10.8%
look: 4 | smell: 4 | taste: 4 | feel: 4 | overall: 4
Sampled as part of a tasting flight at the brewery on 7/17/05. "a nice introduction to dark ales, malty flavor and dark color" is how it was described.
Bright ruby to brown in color with a full compact light brown head. Nose is of dry malt with slight roastiness. Flavor is light for style, almost like a mild, malty slightly toasted, slightly sweet. Finish is dry and aftertaste is of moderate length. A decent beer
★
419 characters

3.35
/5
rDev
-7.2%
look: 3 | smell: 3 | taste: 3.5 | feel: 3.5 | overall: 3.5
Pours a deep brown with no head to speak of at all,aroma is sweet and fruity.Taste is on the sweet side with a decent lingering fruitiness no nutty/earthy flavors like what Iam used to.Iam hoping that someday this place will get theire act together and their beers will be higher quality but in four years they havent made it.
★
326 characters
Hobo's Breath Brown Ale from Mountain Town Brewing Co.
-
out of
100
based on
9
ratings.