Dismiss Notice
Dismiss Notice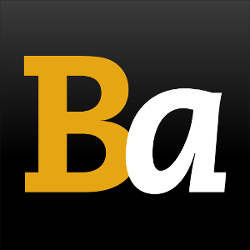 Join Our Email List →
And we'll send you the latest updates and offers from BeerAdvocate, because knowing is half the battle.
Dismiss Notice
Black Lager (Černé Pivo)
- Notch Brewing
| | |
| --- | --- |
| Educational use only; do not reuse. | |
Reviews: 15 | Hads: 65

3.38
/5
rDev
-13.3%
look: 3.5 | smell: 3 | taste: 3.5 | feel: 3.5 | overall: 3.5
Poured a 1" beige head with decent life and replenishing with more pours. The body is dark raw umber brown, almost coffee. Not a lot of smell but what I get is roasted malt, yeast, and a hint at sourness. The taste has very mild roasted malt, slight hint of sour. In the aftertaste black coffee comes out. It's OK.
★
314 characters
3.53
/5
rDev
-9.5%
look: 4 | smell: 3.5 | taste: 3.5 | feel: 3.5 | overall: 3.5
Lumpy light beige head with plenty of webby lace on the glass as it recedes. The liquid is ruby brown where bright light shows through.
Typical darker malt aromas of semi-sweet chocolate, vanilla and mocha.
The taste matches the smell. Nothing special but no problems either. The liquid is thin as expected. And the carbonation is high as expected. There are notes of toast and nuts. Some light hop.
Overall, no hits, no runs but no errors either.
★
451 characters
3.58
/5
rDev
-8.2%
look: 4 | smell: 3.5 | taste: 3.5 | feel: 4 | overall: 3.5
Pours dark brown with a cream-colored head. No real lace, limited retention.
Roasted malt, a little cocoa powder, a slight acidic/tart note.
Some French roast coffee, a little cream, a little cocoa, some acid, light metallic note, light bitter bite. Smooth and unassuming.
Lighter bodied, good carbonation.
This drinks like a schwarzbier, and I think this is what we have here. Very easy to drink, way easy on the wallet.
★
426 characters

3.67
/5
rDev
-5.9%
look: 3.75 | smell: 3.5 | taste: 3.75 | feel: 3.5 | overall: 3.75
Appearance: It pours a dark brown with about one finger worth of head that thins out quick.
Aroma: Figs, molasses, faint plum, raisins, dates. A little bit of brown bread in the tail end.
Taste: Very crisp to start. Quite sweet, molasses, brown bread, figs, ripe banana, raisins.
Notes: Top to bottom this one is solid very drinkable. Cheers.
★
352 characters

3.73
/5
rDev
-4.4%
look: 4 | smell: 3.5 | taste: 3.5 | feel: 4.5 | overall: 4
A-Pour presents a cola-colored beer. Nearly zero light penetration. Nice head. Uniform, even, and hisses quite loudly right after the pour. Head retains and laces in wavy strings.
S-Cocoa, roast, and the noticeable aroma of lager yeast. Nice dark malt aroma. Definitely high on the roasted element. A very slight hop aroma. Also a bit grainy.
T-Very light, soft flavor. Oh, so smooth and roasted. Finishes exceptionally crisp. Grains and mild, mild hop bitterness are detected. Nice mellow chocolate undertones. A bit milky.
M-Great feel. Body is very light. Smooth and creamy. Carbonation is also extremely soft. Just an overall soft beer. Its most impressive element.
O/D-At $4.19 a 22 oz. this is a pretty decent beer. Very sessionable at 4% ABV. Great mouthfeel. Flavor and feel mix together to create an enjoyable experience per sip. Perhaps I should give their other beers a shot.
★
890 characters
3.73
/5
rDev
-4.4%
look: 4 | smell: 3.5 | taste: 3.5 | feel: 4.5 | overall: 4
22 oz. brown bottle. Bottled on date stamped on label.
Served in a nonic tumbler.
It pours a stout-like color with a 2" mocha head and a little patchy lacing.
Smells of roasted malt on a bed of dried hay are balanced by a mild Saaz resinous hop fragrance. A very light whiff of sulfur is noticed in the background.
A very light taste of sweet chocolate malt carries flavors of saltless crackers, light lime-like hops, and just a hint of a metallic tang.
This is an extremely liquid brew (after the initial spritzy effervescence fades) that goes down slick and quick.
Impressive flavors for such a small beer!
★
608 characters

3.77
/5
rDev
-3.3%
look: 3 | smell: 3.5 | taste: 4 | feel: 3.5 | overall: 4
Notch Cerne Pivo pours a dark reddish brown/black into the glass with a small, fizzy light tan head on top. The foam disappears quickly leaving no lace on the glass.
The aroma is faint with notes of coffee, chocolate and roast malt. Similar to a stout, but not as rich.
Each sip of this light to medium bodied beer is soft, lightly carbonated and dry. The flavor is malty with chocolate, roast malt and light coffee. There's a touch of cereal grain in there too. It finishes slightly grassy and mildly bitter. Once gone the roast malt and chocolate flavor lingers on the palate.
This is a very drinkable, tasty beer. I could easily drink 2 or 3 at one sitting.
★
663 characters

3.82
/5
rDev
-2.1%
look: 3.5 | smell: 4 | taste: 3.5 | feel: 4.5 | overall: 4
22oz brown bomber with a freshness date.
LOOK: Dark brown, garnet highlights. Healthy looking tan froth.
SMELL: Dark bread, mild charcoal, clean, herbal, dried grass
TASTE: Smooth, moderate sized body, carob, mild coffee, toast, light burnt raisins, peppery, kiss of brown sugar, herbal, dry finish
Very easy to drink but that is a given factor here, certainly a bold flavor profile for its size. Great to see Notch broaden their portfolio and further define their intent of brining sessionable beers to the public.
★
519 characters

4
/5
rDev
+2.6%
look: 4 | smell: 4 | taste: 4 | feel: 4 | overall: 4
Poured into a Sam Adams perfect pint glass.
Appearance: minimal head, high carbonation, red/brown in color, clear
Smell: roasted malt and cocoa
Taste: roasted malt at the start, chocolate and cocoa that comes in the middle with caramel sweetness
Mouthfeel: sweet with slight bitterness, moderate-high carbonation, light bodied
Overall:For the style, this is one of the best I have had. I would make this more the a 3.5- 3.75 if not grading to style. I like to roastiness of this one. Not my favorite from Notch, but certainly one of their better offerings. I would pick this one up again.
★
593 characters
4.05
/5
rDev
+3.8%
look: 4 | smell: 4 | taste: 4 | feel: 3.5 | overall: 4.5
Pours into a pint glass a thin but dark garnet brown/black with several fingers of airy tan head that settles down to about a half finger film.
Nose is lightly roasty, some chocolate notes.
A sip is pleasant light chocolate and dark malt with a roast undertone. Very mild bitterness that brings a clean semi-dry finish. Body is thin with light tingly carbonation - this extremely quaffable. I think this is what Guinness Black Lager was trying to be!
Great work, Chris! I'll reiterate the previous reviewer's note about the labels -- happy to get to reuse the bottle for homebrews!
★
584 characters

4.1
/5
rDev
+5.1%
look: 4 | smell: 4 | taste: 4 | feel: 4 | overall: 4.5
Perfect beer for a chilly afternoon of working around the house, being able to have some beer with flavor without getting to tipsy to work.
Pours a nice creamy head that reaches almost to 1 finger but not quite, then fades at a med pace with a bit of lacing, over dark practically black beer that has hints of brown light sneaking around the edges.
Nose has some darker malts, hints of cocoa and caramel, creamy chocolate caramel candy bar, hint of roast. Then light lager like crispness and fruitiness, at least that style of malty and lager combination aroma.
Taste is fully flavorful but still light, nice creamy chocolate, plenty of caramel as well, and a little bit of a roasted malt coffee flavor; all that without the bitter charred roasty flavors. Soft malty flavor and overall feel like a nice lager, with light malts and crispness. An overall juicy malt like experience, with nice dark malts and crispness. Finish is dry with a bit of lingering chalky powdered cocoa, and caramel. A hint of earthy hop bitterness kicks in late on the finish.
Mouth is lighter bodied but creamy and rich, good carb.
overall pretty good. They def got plenty of dark malt flavor and kept the overall beer light and sessionable. Nice chocolate, caramel, coffee and roast without charred bitterness or acidity, hint of bittering hops, nice hints of lager appearance as well.
★
1,368 characters

4.22
/5
rDev
+8.2%
look: 3.5 | smell: 4 | taste: 4 | feel: 4.5 | overall: 5
22oz bottle purchased as a single from Spirit Haus, Amherst, MA.
Poured into an imperial pint, formed a 1/4" brown head over the almost opaque reddish brown brew. Head collapses promptly, with average slow-falling lace. Aroma is rich dark malts with coffee notes.
Taste is sweet dark worty character to start, pop of citrus in the middle, and then cruises through the close with a sedate bitterness. Mouthfeel is very smooth, and drinkability is awesome. Session abv, session flavor, I'm sold.
★
496 characters

4.26
/5
rDev
+9.2%
look: 4.5 | smell: 4 | taste: 4.5 | feel: 3.75 | overall: 4.25
(copied from blog - written January 12, 2013)
Appearance – Pours solid black with a half finger white head.
Smell – Smells strongly of roasted malts and chocolate.
Taste – Similar to the smell, chocolate and caramel sweetness up front with a finalizing burnt/roasted malt flavor that lingers.
Černé Pivo is Czech for "Black Beer." If you didn't peep the label and no one told you, you'd never be able to tell that this is a session beer weighing in at only 4%. A first gulp reveals a pleasantly carbonated, sweet yet roasted, light bodied smooth beer. Since it is a session beer, it is very easy to put down but the full flavor of the beer makes it seem more practical to sip slowly and enjoy.
★
711 characters

4.28
/5
rDev
+9.7%
look: 4.5 | smell: 4 | taste: 4.5 | feel: 4.5 | overall: 4
The beer pours a dark, dark brown, bordering on black, with the faintest hint of ruddy red coloring. The beer pours with a nice lightly khaki color head that sits a fingers width above the beer with plenty of tightly packed, little bubbles that form a very smooth top to the head. The lacing on the sides of the glass is thin, tightly packed, and moves out with tendrils along the glass. On the nose, the beer smells lightly roasty, with a nice bready tinge and some slight hay notes. As the beer is swirled in the glass I get strong waftings of milk chocolate with the slightest hint of sea salt, which has me very intrigued. The smell is light, lager-clean, and inviting. On the tongue, the beer tastes roasty, but clean and light. The beer begins with light and watery milk chocolate before pulling in watered down and light roasted malts that suggest very light coffee, and is really quite pleasant. The finish of the beer is where it really shines, bringing the roast to a full flavor and hinting at chocolate on the sides of the taste. The aftertaste rings with light roasted chocolate, coffee, and even a slight hint of vanilla. On the mouth, this beer feels light and clean in body, as a lager should, and is honestly a little watery in feel, though paired with the flavors of this beer, that is certainly not a bad thing. After the beer passes, the mouth is left clean with only a light feeling of dryness on the roof of the mouth. Overall, I love this beer. Notch has done it again. All hail the session king. It is smooth, light, and extremely drinkable, and yet still is packed with flavors reminiscent of a big old stout. This beer could be knocked back all night, and is perfect to sip in front of a fire. Try this beer.
★
1,734 characters

4.34
/5
rDev
+11.3%
look: 4.75 | smell: 3.75 | taste: 4.5 | feel: 4.5 | overall: 4.5
12 oz. bottle served in a...not sure what this is. Footed pilsner glass? Sounds right.
A: Pours a deep, opaque jet black, with only the slightest hint of crimson near the narrow foot of the glass. A tight, one-finger tan head forms and recedes slowly towards the walls of the glass, leaving a ring with fine bubbles and very impressive lacing.
S: Roasted malt and dark cocoa fill the nose, with an ever-so-slight floral note. Very clean, quite mild.
T: Sweet chocolate and caramel up front, almost reminiscent of a tootsie roll. The flavor shifts in the middle to nicely roasted malt with flavors of bitter cocoa and mild coffee. Finishes clean with a soft noble hop bitterness. Filled with flavor, but not overly complex. I think refined is the word I'm looking for, although that sounds like an awfully pretentious word to use to describe a beer!
M&D: Medium-full bodied with only the slightest chew and a low alcohol that doesn't bite at all. Carbonation is light enough to not sting the tongue and distract from the flavor, but present enough to provide a little levity and to contribute to a nice dry finish. If I could find this on tap, this would be a regular for me. I could drink this all night!
Absolutely fantastic. I would absolutely make this a mainstay, provided I could get it on tap regularly or in sixers/twelve packs. The flavor is bold but its contituents are all well balanced and below the cloying threshold. Remarkably similar to some of my favorite schwarzbiers. Highly recommended!
★
1,511 characters
Black Lager (Černé Pivo) from Notch Brewing
86
out of
100
based on
15
ratings.