Dismiss Notice
Get 12 monthly issues of BeerAdvocate magazine and save $5 when you select "auto-renew."

Subscribe now →
Dismiss Notice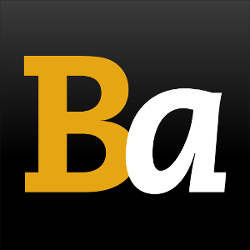 Join our email list →

And we'll send you the latest updates and offers from BeerAdvocate, because knowing is half the battle.
O'Connor Dry Irish Stout
- O'Connor Brewing Co.
Reviews: 12 | Hads: 46

3.95
/5
rDev
+4.8%
look: 3.5 | smell: 3.5 | taste: 4 | feel: 5 | overall: 4
I don't see a bottle date.
I feel it's important to mention that ODIS is O'Connor Dry Irish Stout if you are looking for a different beer they are one and the same.
Appearance: The beer is black and capped with a short very light tan head. It fades out to a ring and some islands of bubbles in the glass.
Aroma: It has a very light roasted grain aroma that is a bit nutty. Not a strong aroma but good.
Taste: It has a very nice coffee and toasted nut flavor. It is not overly complicated but it is very nice. Very clean and simple flavors that deliver just what you want out of a Dry Irish Stout. There is just a bit of charcoal at the end but it isn't unpleasant.
Mouthfeel: The mouthfeel is absolutely perfect. The beer ends crisp and dry with just a touch of that roasted grain bitterness to remind you what you've had.
Overall: It was a very enjoyable beer. It's one that I will have to remember again for St. Patrick's Day or any other time I feel like a good dry stout. I would definitely recommend it and I would buy it again. It's a very easy beer to drink that doesn't compromise on flavor or character.
★
1,117 characters

3.87
/5
rDev
+2.7%
look: 4 | smell: 3.75 | taste: 4 | feel: 3.75 | overall: 3.75
12 oz bottle poured in a stemmed glass.
Black stout color appearance.
Light, smooth, and creamy taste and feel. Everything you want in a stout, with storing, pronounced roasted maltiness. Outstanding style for the Irish Dry Stout. I'd definitely have more of this beer.
★
272 characters
3.5
/5
rDev
-7.2%
look: 3.5 | smell: 3.5 | taste: 3.5 | feel: 3.5 | overall: 3.5
Deep dark chocolate brown with a huge, amazing, fizzy head and extra clingy lacing, tan in color. Aroma is sweet and malty. Taste is bold with sweet roasted malts coming through first, than a touch of roastiness, sugar and then a slight, slight amount of hop bitterness at the end. Overall, fairly well balanced with a clean, roasty malt, sweet finish..
★
353 characters

3.73
/5
rDev
-1.1%
look: 4 | smell: 3.5 | taste: 3.75 | feel: 4 | overall: 3.75
On tap at O'Connor Brewing Co in Norfolk, VA.
This one pours a fairly dark black, with a small foamy nearly white head, and a little bit of lacing.
Smells like chocolate, roasty coffee, and roasty malt.
This is a fairly basic but tasty Irish dry stout. Fairly roasty and bitter, with a creamy finish. Nothing incredibly groundbreaking, but well crafted and very drinkable and tasty.
This is medium bodied, with a creamy mouthfeel, and a moderate level of carbonation.
Nice stuff here.
★
490 characters

2.93
/5
rDev
-22.3%
look: 3 | smell: 3 | taste: 3 | feel: 2.25 | overall: 3
On draft pours dark. Lack decent head smells like a solid stout and tastes the same lots of malt roast reminded me of a poor man's plead the 5th which is not a bad place to be overall a solid offering I'd go back to again
★
221 characters

3.79
/5
rDev
+0.5%
look: 4 | smell: 3.75 | taste: 3.75 | feel: 4 | overall: 3.75
Pours a dark brown color from a 12 oz bottle into a pint glass. Lots of ruby highlights come through and there is a big light tan head to top things off. head retention is good and there are bands of lacing around the glass.
Aroma is roasted malt, fairly pronounced. Taste is mostly roasted malt with just a little bitterness. Goes down very easy. Mpouthfeel is rich enough for this style. Light and crisp and dry. Light enough for you to have more than a few pints. A worthy and interesting session beer. O'Connor has produced several good beers. This isone of them!!!
★
576 characters

4.46
/5
rDev
+18.3%
look: 4 | smell: 4.75 | taste: 4.5 | feel: 3.75 | overall: 4.5
Served on tap at O'Connor Brewing Company. Pours a deep smoky dark color with decent head and lacing. The aroma is terrifically smoky with a nice, sultry malty taste. Mouthfeel is a bit watery but overall this is one of the strongest offerings from OBC. I was impressed.
★
274 characters

3.96
/5
rDev
+5%
look: 3.75 | smell: 4 | taste: 4 | feel: 3.75 | overall: 4
Well done dry Irish stout. While not as full bodied as I'd like, the taste is really good and consistent. Decent amount of chocolate and mild spiciness that complements the light alcohol. Easy to drink and not overly filling. Not the biggest head in the world, but the color is nice and even. An easy drinker that you could enjoy year round. Probably my favorite from this brewery.
★
381 characters
4.53
/5
rDev
+20.2%
look: 4.25 | smell: 4.25 | taste: 4.75 | feel: 4.5 | overall: 4.5
Had on-tap at Smoke in Newport News, VA. Didn't know O'Connor made a stout! This was outstanding, and may be my new favorite of theirs (El Guapo and Spyhop are also favorites). To me, the word "Dry" didn't seem appropriate though. I liken the flavor to Guinness Foreign Extra, which I consider to be deep, balanced, and a touch sweet.
I hardly ever order two of the same beer in a row, but I did that with this beer. Highly recommended.
★
438 characters

3.65
/5
rDev
-3.2%
look: 4 | smell: 4 | taste: 3.5 | feel: 3.5 | overall: 3.5
Poured a blackish body w/ 2-finger head that took forever to die and left a lace ring down entire glass on top of a dry, mostly roasted malt aroma but dark chocolate and toffee slip in there. Smooth and easy to drink, this is a good beer but the taste profile is a little subdued. Some roasted malts along w/ a dry, breadish edge, there is also some sweetness from cholocate and toffee (not so much caramel). Basically, an enjoyable if simplistic stout that balances a mild sweetness some dryness for a good, if not great, stout.
★
529 characters
4.01
/5
rDev
+6.4%
look: 4.5 | smell: 3.5 | taste: 4 | feel: 4 | overall: 4.5
On tap at the brewery (Thanks Baber). This is actually called O'connor Dry Irish Stout.
A: Pours a deep chocolate brown with a two finger head. Classic nitro presentation.
S: Light chocolate, toffee, and char. Subdued but still inviting.
T: Dominated by chocolate and dry char. A nice sweetness sneaks in to invite another sip.
M: Creamy nitro mouthfeel. Exactly what I expected and desired from this style and its niche.
D: Very, very high. If I didn't have to drive I could have sat and drunk this all evening.
O'Connor is making big moves in the Tidewater, VA brewing community and I wish them all the best.
★
617 characters

3.76
/5
rDev
-0.3%
look: 4 | smell: 3 | taste: 4 | feel: 4 | overall: 4
Poured from tap at Jack Quinn's in downtown Norfolk. Nitro carb. Decent 1/2 inch tan head. Black appearance.
Not much aroma to be had. Smooth body and mouthfeel. Perfect carbonation. I had 3 pints. Coffee and chocolate flavor. Slight slight bitterness. No hop aroma. Dry. Great session beer!
Maybe my favorite offering from O'Connor brewing!
★
347 characters
O'Connor Dry Irish Stout from O'Connor Brewing Co.
85
out of
100
based on
12
ratings.